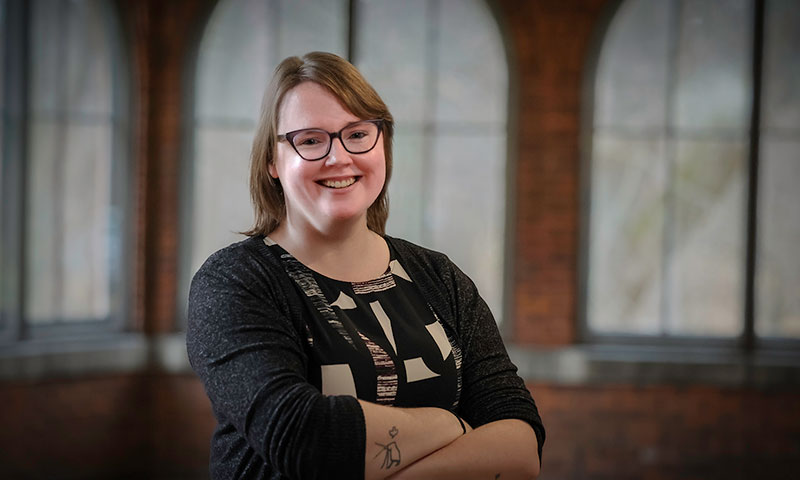 Clarence A. Davis '48 Visual Arts Curator
Meghan L. Jordan
Email: mjordan@hws.edu
Phone: (315) 781-4851
Meghan L. Jordan holds a BFA in professional photographic illustration from Rochester Institute of Technology and an MA in art history with a focus in photographic history from the University of Arizona. She has experience curating, researching, and cataloging collections at the George Eastman Museum, The Center for Creative Photography, and the Museum of Modern Art, New York. Meghan strives to share her passion for art and educate on the importance of conservation and accessibility.
As the Clarence A. Davis '48 Visual Arts Curator, Meghan directs the Davis Gallery at Houghton House and cares for the Colleges' art collection. In her role, she works closely with faculty and students to bring collection objects into the classroom, offer internships, and install a variety of exhibitions in the Davis Gallery.
When not studying art, Meghan is most likely playing Dungeons and Dragons with friends or cuddling her pets Becher the rabbit and Larry the cat.