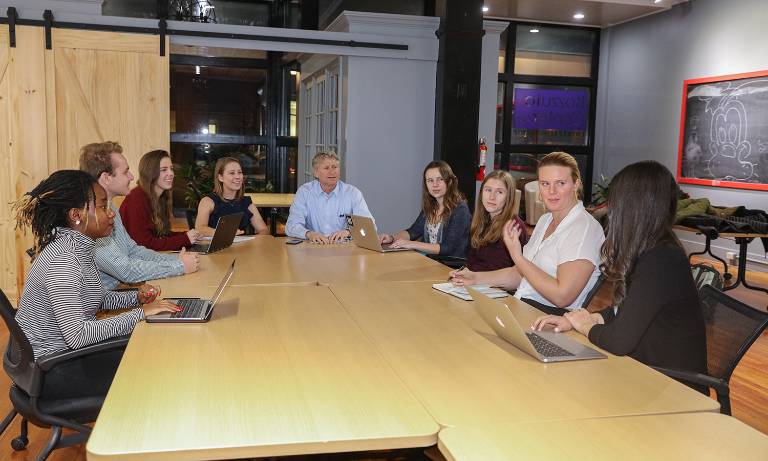 HWS News
6 March 2023

Women in Management and Entrepreneurship Information Session

William Smith students are encouraged to attend a special session to learn more about HWS' newest programs.

An information session will be held in conjunction with HWS launching a new Management and Entrepreneurship major, and continuing the ENTR minor and Master of Science in Management as well. William Smith students are invited to attend the session in Stern 304 at 6 p.m. on Tuesday, March 7 to learn about all of HWS programs and get signed up.

Current William Smith ENTR minors will also be there to share their experiences with HWS programs. Students should bring their laptops to look up transcripts if needed.

Pizza will be served, dietary accommodations are available. Those interested or with questions can email Professors Tom Drennen drennen@hws.edu or Craig Talmage talmage@hws.edu.

HWS programs include:

These programs welcome students interested in all areas of business, nonprofits and government management/entrepreneurship.