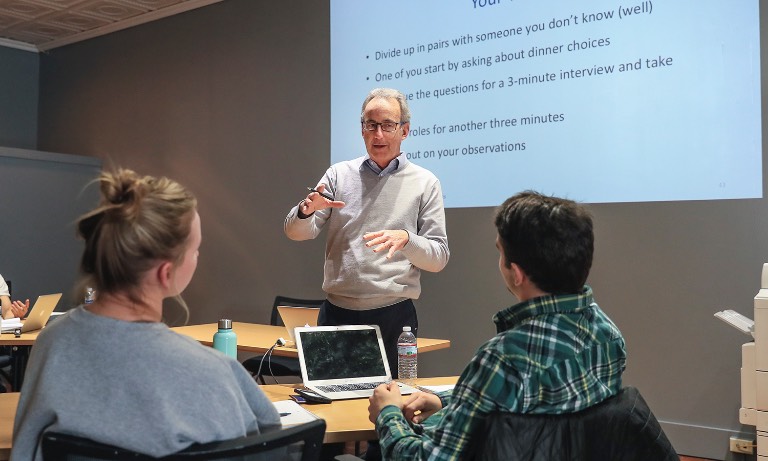 Master of Science in Management
SOLUTIONS-ORIENTED
Through our one-year program, students develop the skills needed to design solutions and implement strategic plans of action that solve local and global challenges.
The Master of Science in Management program offers two pathways for degree completion: the innovative 3+1 model, where students earn both a bachelor's and a master's degree in just four years, and the traditional 4+1 option, consisting of a 4-year undergraduate program followed by a 1-year master's program.
Two Degrees, One Investment: It's not just faster, it's cheaper - students on the 3+1 path at HWS can graduate with both a bachelor's and master's degree at the cost of a standard bachelor's degree but with the added benefits of enhanced marketing expertise, refined leadership acumen, and comprehensive business proficiency."
The Master of Science in Management and the Advanced Certificate in Management are open to all students regardless of major as an undergraduate.
THE FUTURE OF WORK IS COMPLEX AND CONSTANTLY IN FLUX. YOU'LL DEFINE AND DRIVE WHAT HAPPENS NEXT.
A master's degree in management develops the tools you need to navigate changes in tomorrow's landscape and steer the long-term future of industry, philanthropy, social organizations and government.
Through internships and networking, individualized faculty mentorship and a capstone project that can be shared with prospective employers, you will develop a clear vision for your management skills and graduate ready to make an immediate impact in the industry of your choice.
A LIBERAL ARTS FOUNDATION PROVIDES A DYNAMIC — AND VALUABLE — PERSPECTIVE.
As a growing body of research suggests, a liberal arts education offers incomparable skills in critical-thinking and problem solving. Grounded in Hobart and William Smith's interdisciplinary curriculum, the Master of Science in Management program develops capacity for analytical, expressive, empathetic, critical and effective reasoning – and cultivates an ethical decision-making approach.
Your cohort will include students pursuing work in the public, private or nonprofit sector. In a collaborative environment, you'll learn what drives progress – and how to build organizational cultures and diverse teams that value creative ideas and evidence-based solutions.
At Hobart and William Smith, our distinctive solutions-oriented approach is not business as usual. You'll graduate on an accelerated track in your career journey, ready to make actionable change.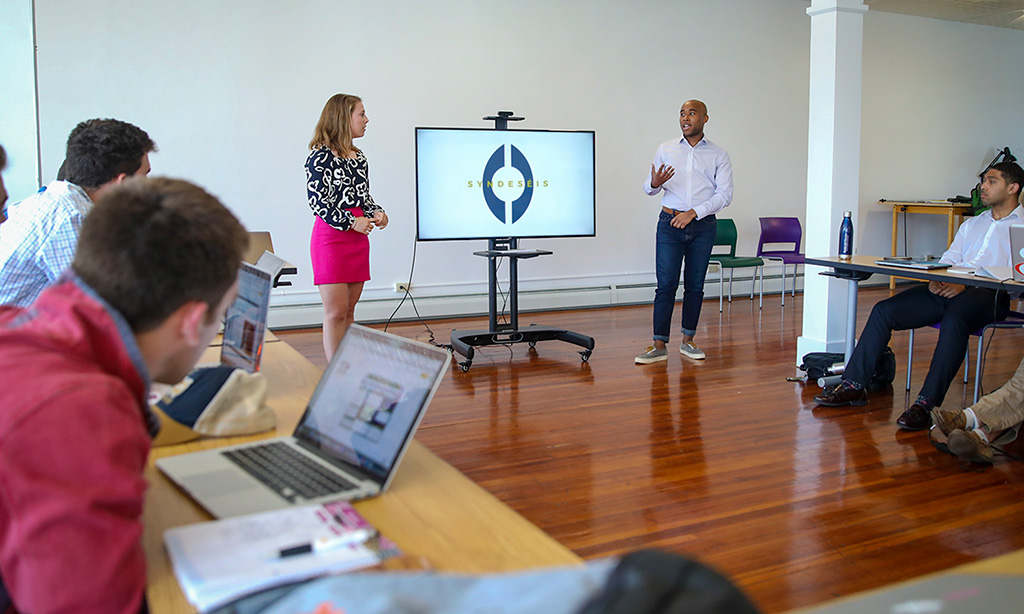 of Rethinking Business
Apply
Hobart and William Smith welcome applications for the MSM program from students already affiliated with HWS as well as from those who are completing and who have already earned an undergraduate degree from an accredited college or university.
Hobart and William Smith students and graduates,

and students and graduates from our partner school Wells College, who are interested in pursuing the Master of Science in Management program should

contact Prof. Tom Drennen

or

Program Career Coordinator Sam Halfman

to discuss the program and how it may align with your goals.
HWS and Wells seniors and graduates

should consider the 4+1 option; the application opens November 1

st

, with matriculation in the fall semester.

HWS and Wells Juniors

should meet with a program representative above and fill out the application in their senior year.

HWS and Wells first-years and sophomores

considering the traditional 4+1 option should meet with a program representative and fill out the application in their senior year

OR

if considering the accelerated 3+1 option they should contact a program representative above and apply during their sophomore year to the 3+1 program to ensure proper advising to complete both degrees in four years.
Interested students and graduates from non-partner schools are welcome to apply for the one-year program and will be expected to complete the formal application and are encouraged to submit either GRE or GMAT scores and 2-3 letters of recommendation (in addition to the academic reference list). International students from non-English-speaking programs will be required to submit TOEFL scores.
Current High School Students aspiring to attend HWS for the 3+1 program can maximize their readiness by completing a minimum of four college credits to transfer in with.
Any student without an introductory economics course will be required to take a summer course prior to the start of the MSM.
Application deadlines are as follows:
Feb. 15 – International students, non-HWS students, early action applicants from HWS
Apr. 1 – General admission for HWS applicants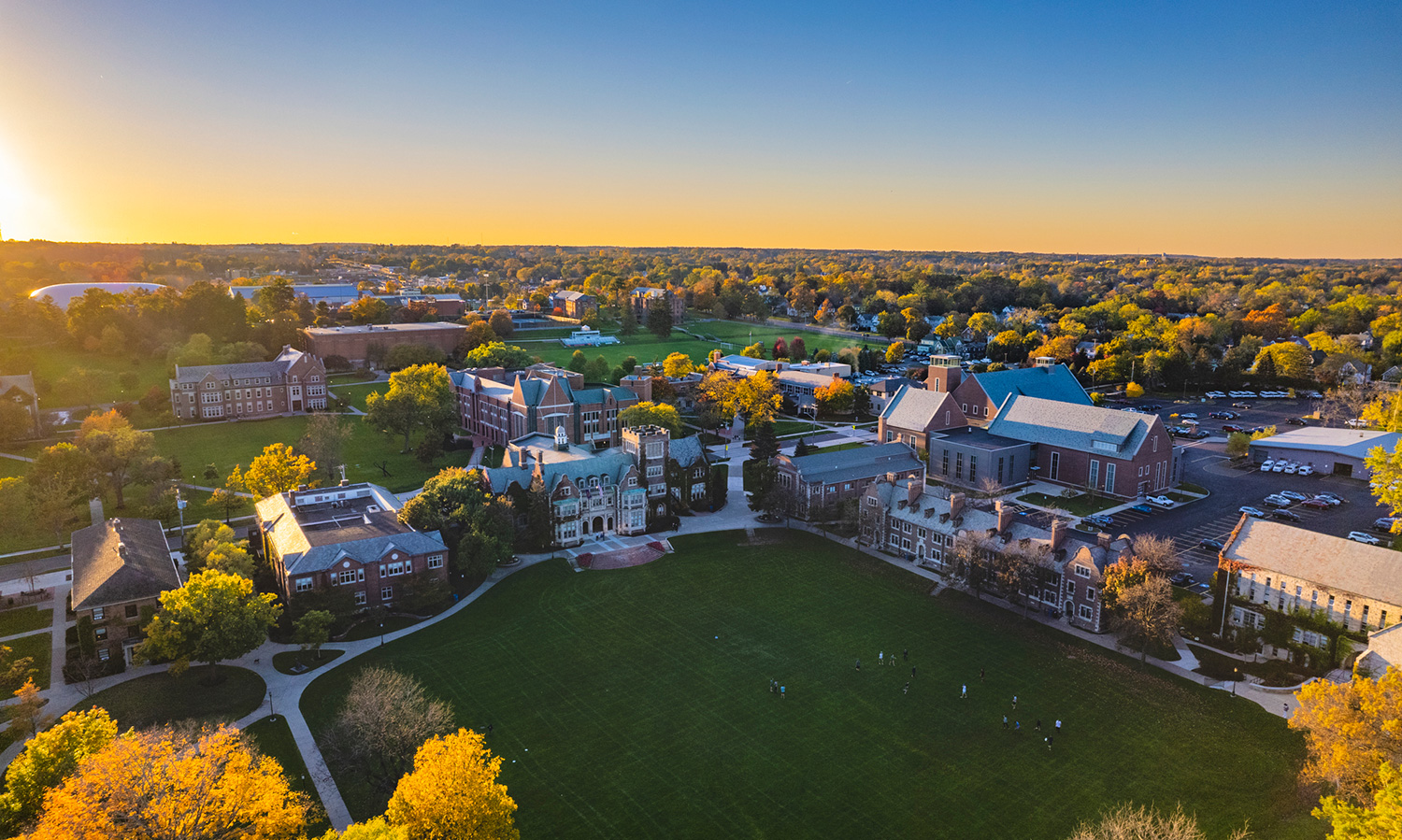 Afford it, Too.
Tuition & Aid
Tuition and fees for the 2022-23 academic year was $31,050.
Students interested in financial aid should submit a Free Application for Federal Student Aid (FAFSA) prior to the application deadline. Institutional financial aid is available for this program.
Courses can also be taken on a per course basis at $4,000 per course.