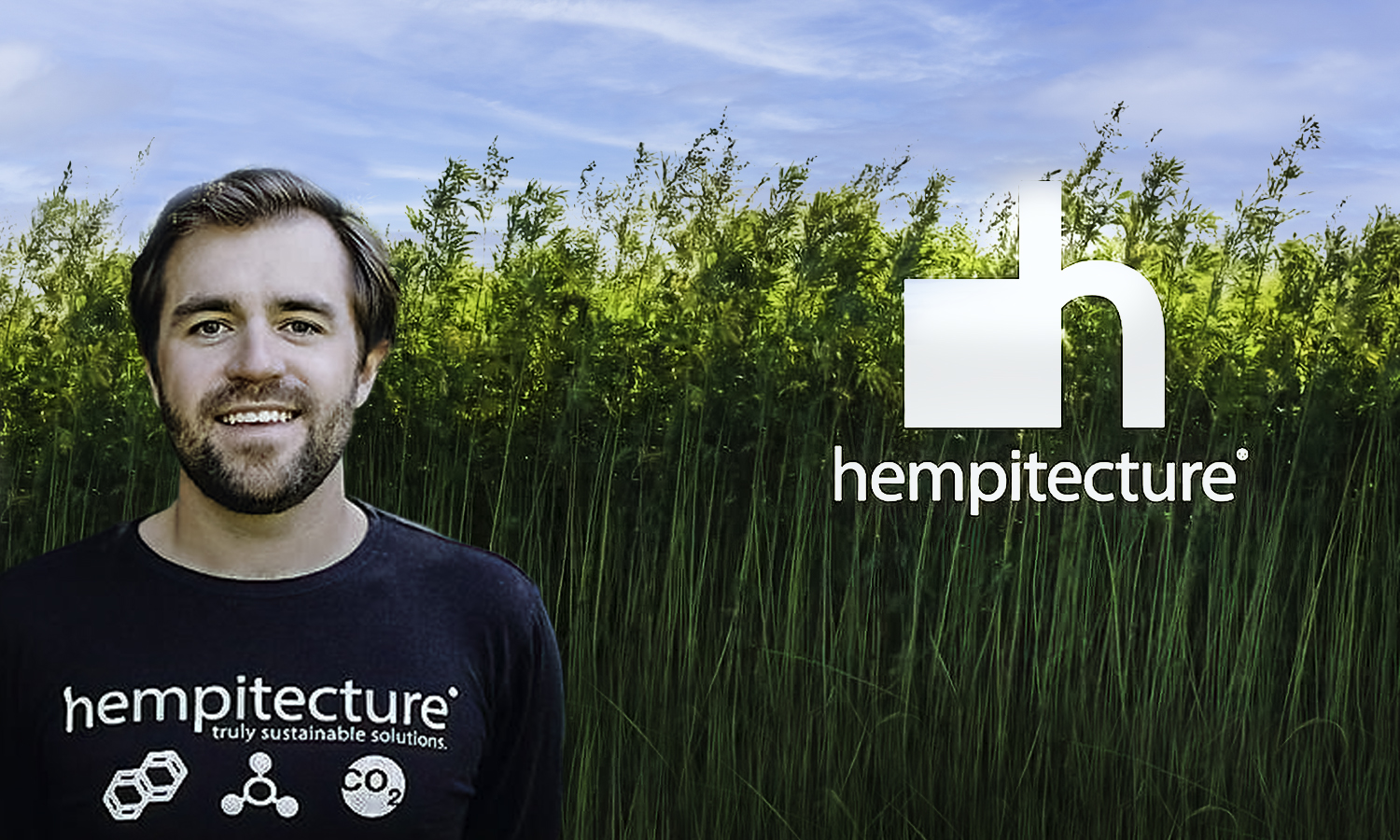 HWS News
HWS alum and co-founder of hemp-based material business Mattie Mead '13 to participate in Grow-NY competition.
As a finalist in this year's Grow-NY Food and Agriculture Competition, Matthew "Mattie" Mead '13, CEO and co-founder of Hempitecture, hopes a victory and its $1 million purse will allow him to expand his business back to its origin in New York.
With Centennial Center Entrepreneurial Fellow Ed Bizari serving as his mentor, Mead will pitch his company on Tuesday, Nov. 15 and Wednesday, Nov. 16 at the Oncenter in Syracuse for a chance to win $1 million, the top competition's top prize. Hempitecture sells home and building materials made from hemp and other natural resources to reduce harmful waste and create more environmentally sustainable buildings. The company additionally offers installation, consulting and design services and training for industry professionals.
"Hempitecture as a concept was founded at Hobart and William Smith Colleges, so we are very excited and grateful for the opportunity to present at this year's Grow-NY competition because it represents the opportunity of bringing Hempitecture back to where the concept began," says Mead, who currently operates the company from Ketchum, Idaho. "HWS was pivotal in launching my entrepreneurship career. The resources provided by the Centennial Center prepared me not just to build a growing business, but to live a life of consequence where our public benefit mission leads our business plan."
The competition identifies, supports and funds the top food, beverage and agriculture innovations across the world. The winners will commit to making a positive impact for startups located in Central New York, the Finger Lakes and the Southern Tier.
As a student, Mead was a final contestant in the HWS Pitch competition in 2013. Along with his high school friend Tommy Gibbons, Mead founded Hempitecture in 2018. In 2020, Mead and Gibbons were featured in Forbes' "30 Under 30" for their work with Hempitecture.
"My undergraduate studies in Architectural Studies and Environmental Sciences equally prepared me to juggle the multiple challenges that an entrepreneur faces, thanks in large part to the liberal arts curriculum that forces you to think in multiple disciplines," he says.
Mead is hopeful that they will be able to set up an East Coast location for Hempitecture. "The full circle nature of this competition furthers our commitment and enthusiasm to putting all we have into Grow-NY," he says.
The company has constructed the country's first public-use building made of hempcrete, hemp-based building materials that absorb carbon dioxide emissions and improves insulation.