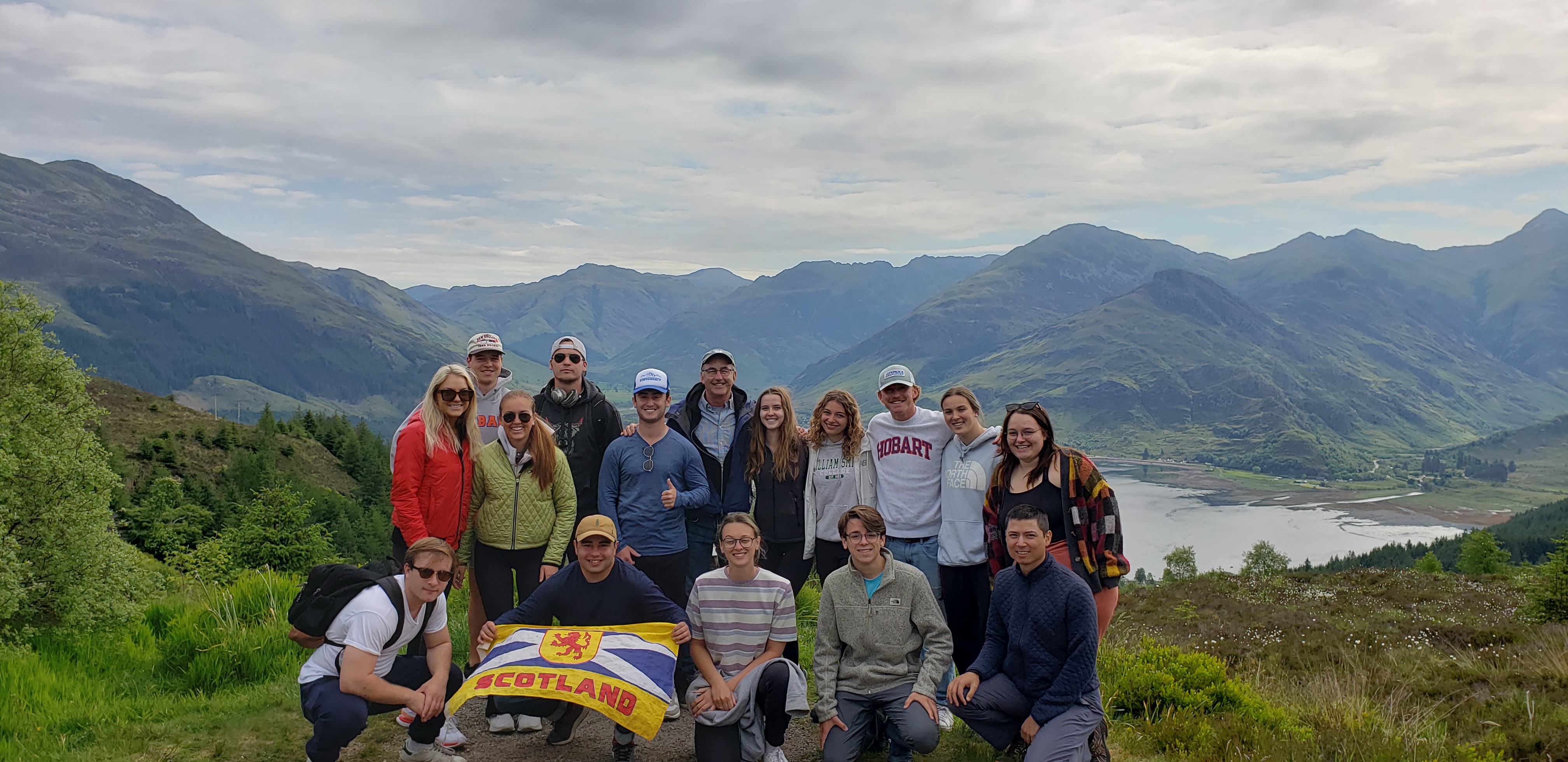 HWS News
9 September 2022

Uncovering Social Challenges in Scotland

Through experiences in and out of the classroom, students learned to think critically about the impacts of social enterprises and be change-makers.

Led by Assistant Professor of Entrepreneurial Studies Craig Talmage and Professor of Economics Tom Drennen, students travelled from Edinburgh to Inverness, Scotland as part of a three-week immersive study abroad program run through the Center for Global Education this summer.

While in Scotland, students learned the fascinating history, culture and social needs that make it a unique member of the United Kingdom. On their first stop in Edinburgh, students explored the city's castle and Arthur's Seat.

"The Scotland abroad program was an amazing opportunity for students like me who could not go abroad for a full semester but still wanted the experience. It was truly incredible to see the beauty of Scotland while learning about social entrepreneurship," says Erin Kluge '23, one of the 14 students in the program.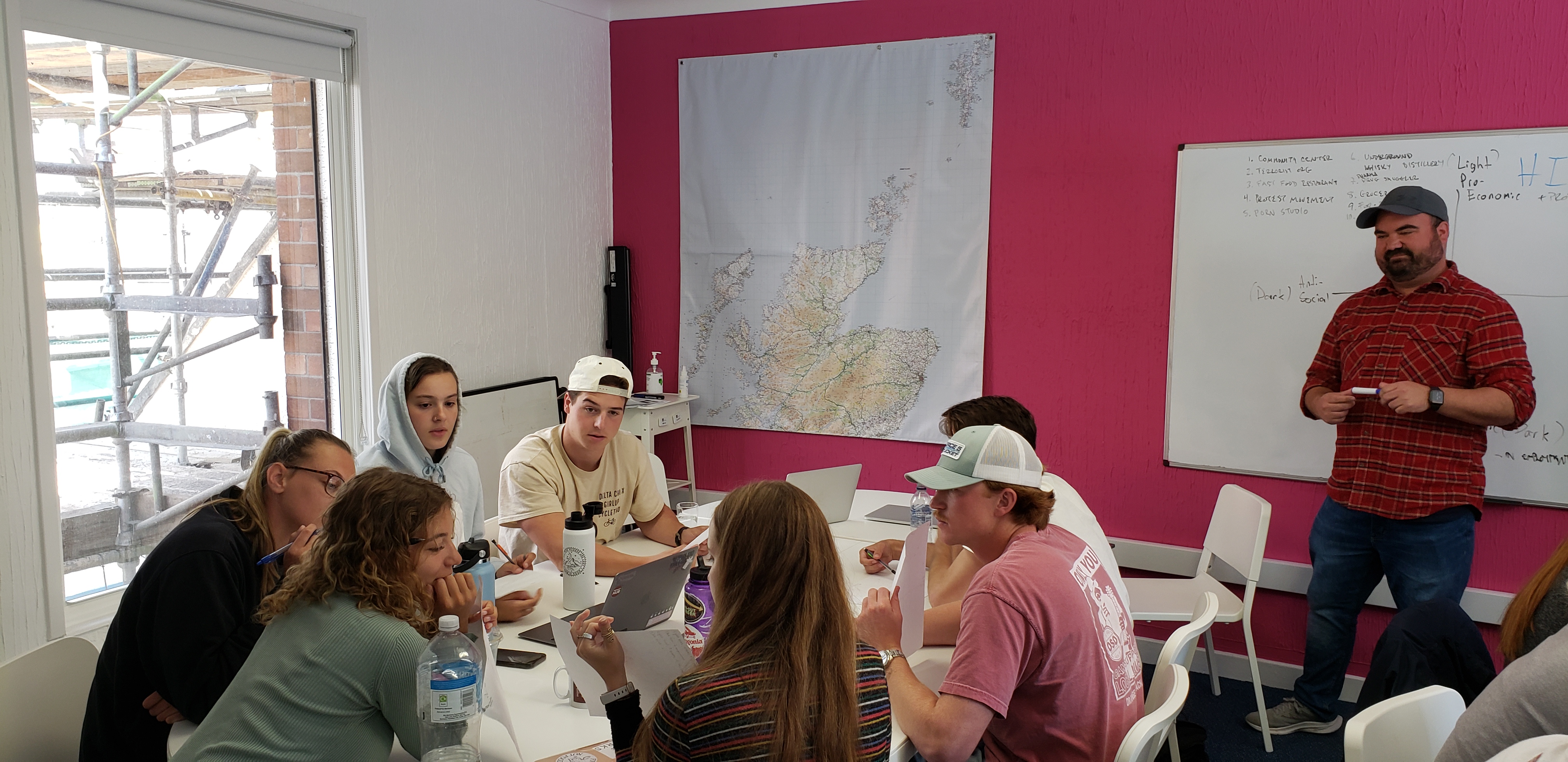 Students enrolled in "Social Enterprise in the Highlands and Islands" were able to examine social entrepreneurship and social enterprise theory and practice. The class included a service-learning component designed to engage students in the local community, and excursions to see social enterprises at work. The goal of the course was to show students how to become agents for social change, as well as entrepreneurs, and learn to think critically about the impacts of social enterprises.
With the coworking space Impact Hub Inverness as their classroom, HWS students partnered with two social enterprises, including: Velocity Bike Cafe and Ában - Adventure Learning Community.
Students did projects in increasing social impact, new customers and collaborators and social media presence.
Highlights of the trip included going to rural Scottish Highlands, a coach tour of the area and visits to landmarks like Loch Ness, Cairngorm Mountain and Urquhart Castle.
"The ability to bond with current students, professors and meet people from across the world was beautiful. Being a traveler changes you — it's not the same as being a tourist. Our Scotland trip involved cultural immersion, relevant curriculum, and most importantly, we witnessed the best of humanity — Scots kind and eager to share their story," says Dan Anselmi '24 who is currently in the full-semester abroad program in Prague in the Czech Republic.