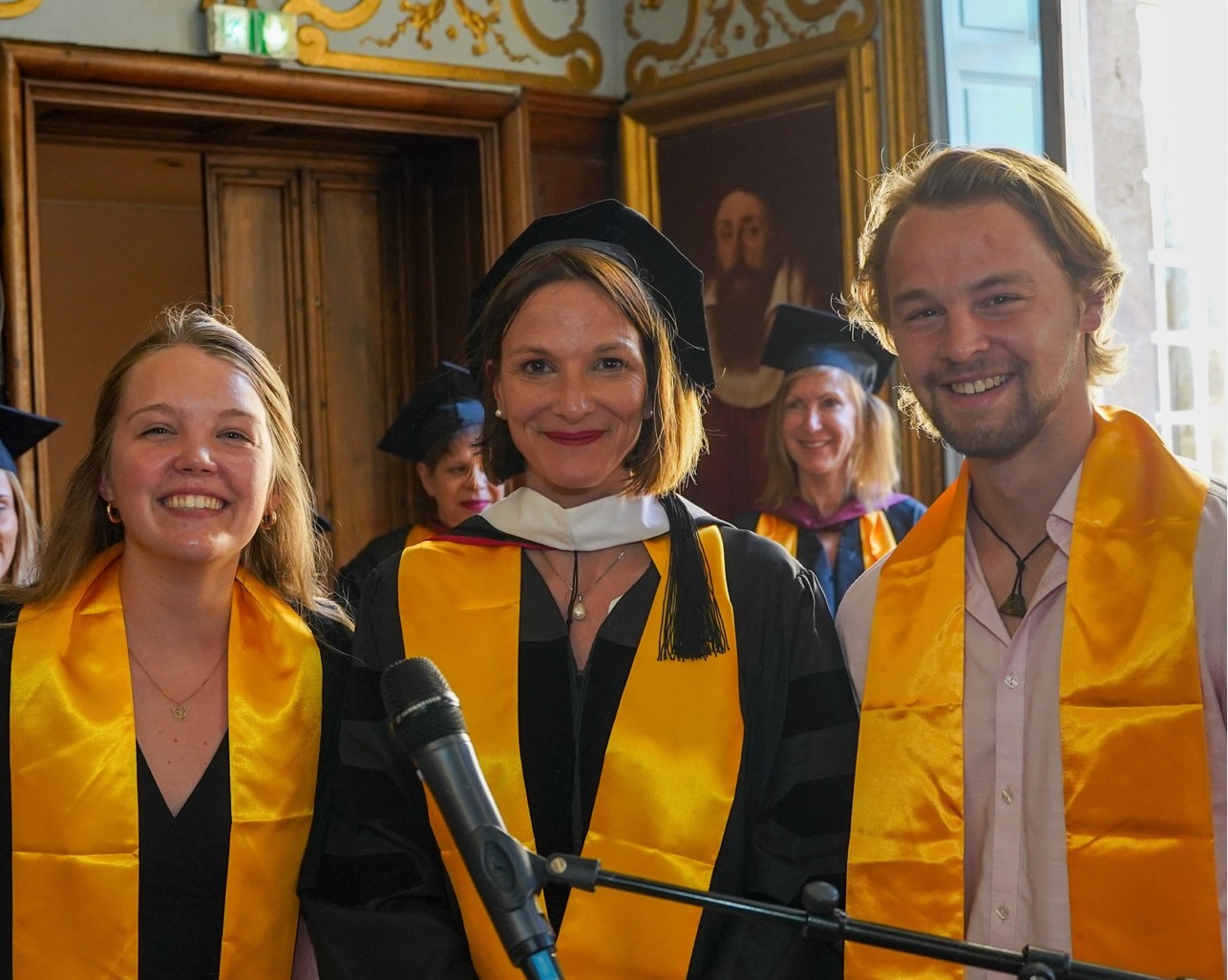 HWS News
6 September 2022

Perich '23 Earns William Marion Miller Prize

While studying abroad, Thomas Perich '23 was awarded the William Marion Miller Prize for academic progress and determination in French.

On a mission to become bilingual, Thomas Perich '23, a history and American studies double major, decided to study abroad in Aix-en-Provence, France. His dedication to the immersive French program rewarded him with the William Marion Miller Prize for academic progress and determination in French.

The award was presented by the American College of the Mediterranean-Institute for American Universities.

"I think I was awarded this because I was simply genuinely excited about learning the French language and was willing and eager about any opportunity to improve my ability to speak the language whether it was in the classroom or out of it," says Perich.

A French minor at HWS, Perich was encouraged to apply to the French Honors Program at the Institute of American Universities by Associate Professors of French, Francophone, and Italian Studies Courtney Wells and Kanate Dahouda. The program is characterized by all instruction being exclusively in French and a seminar that explores the culture of Aix-en-Provence and the French language. Perich recalls Wells equating the difficulty of studying honors level course material, while still mastering the language, to "using plastic tools to build a house."

"I found plenty of times when I simply lacked the words I wanted, or I would try and create a complex sentence and my French would just fail me. But I was in France to learn French and was excited to learn French, so I worked hard to create opportunities for me to use, learn and improve my French," Perich says.

In addition to the rigorous French Honors Program, Perich completed an internship while abroad at the Musée Granet, a fine arts museum in Aix. Through this experience, he researched and wrote a booklet on the representation of historical figures in the museum and adapted it into a 90 minute tour that he gave in French and English. Perich is currently in the process of translating the booklet so that the museum can have it in both languages.

At HWS, Perich is the captain of the Ultimate Frisbee Club - the Seneca Flyers - who can often be found playing on the Quad. He carried this passion to France with him and joined an Ultimate Frisbee team in Aix called T-R'AIX which he notes was a great way to practice and learn casual, social French.