HWS News
Program helps students refine ideas for startups
From a community skatepark program to a ride hailing service for rural towns and a clothing recycling service, students participating in The Centennial Center's IdeaLab have been working to flesh out their initiatives to full-on enterprises.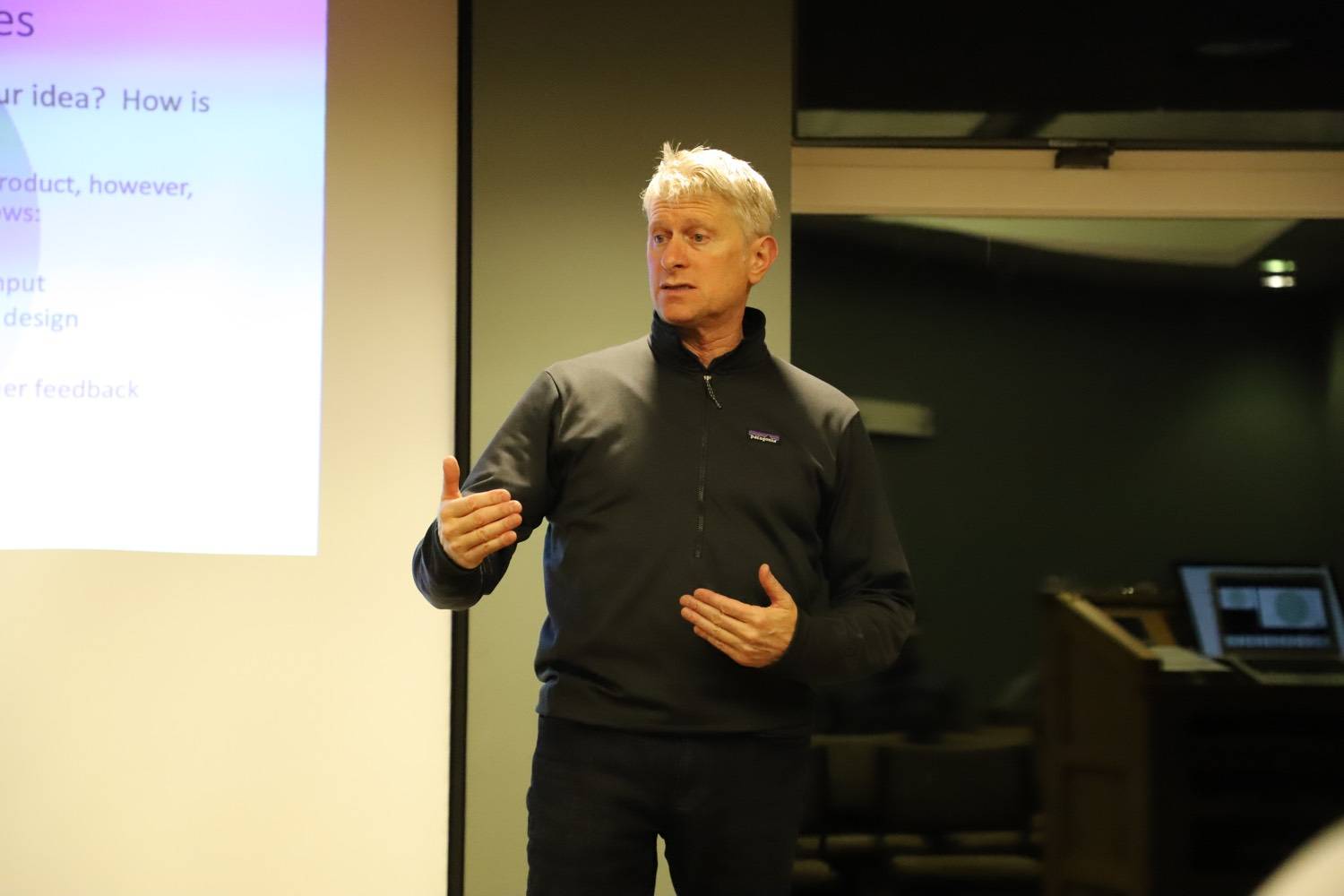 Throughout September and October, 25 students have been meeting with Centennial Center Entrepreneurial Fellow Ed Bizari in creative workshops to improve, expand and better define their early ideas. This happens through brainstorming exercises and peer feedback to help the creator better understand their idea's potential.
Students finish the workshop with a ready-to-submit application for the Pitch competition, which are due Nov. 8.
"I think the most interesting thing is the realization that generating or refining ideas is not relegated to the "creative types" … we are ALL creative types," says Bizari. "IdeaLab is a safe space to develop and practice idea generation and for students to realize they are indeed creative. My hope is that students carry this realization throughout life."
Bizari emphasizes how, through a lot of listening, respect and humility, students' ideas will evolve and improve throughout the process.
For his idea, Lucas Amaral '23 has come up with a mentorship program to build skills to help high school students become college ready. Amaral previously worked with Jake Rogers '21 to create GradTechSolutions, a business that sells cupholders that can be attached to bedposts.
"IdeaLab has helped me develop my idea by creating a space to see my idea from other students' perspectives," says Amaral. "It has also helped me to understand how to make a wide-scope idea have a refined focus that will foster successful outcomes."
Another realization for participants is that the skills developed in IdeaLab are not only for startups, but can be used at large established companies, non-profits, family businesses, or in any situation where change is needed.
The idea Hagen Morris '23 has developed has a personal connection. Morris' idea is a transportation service for rural areas, like Morris's hometown of Old Forge, N.Y., where transportation services are often thwarted due to a lack of cell service or drivers.
"IdeaLab has not only sparked my creativity but allowed for more exploration surrounding my idea," says Morris. "I have formed new and more in-depth ideas through IdeaLab which I plan to incorporate into my final business plan."
Morris says through IdeaLab, she hopes to have created a well-organized Pitch application to submit later this semester.