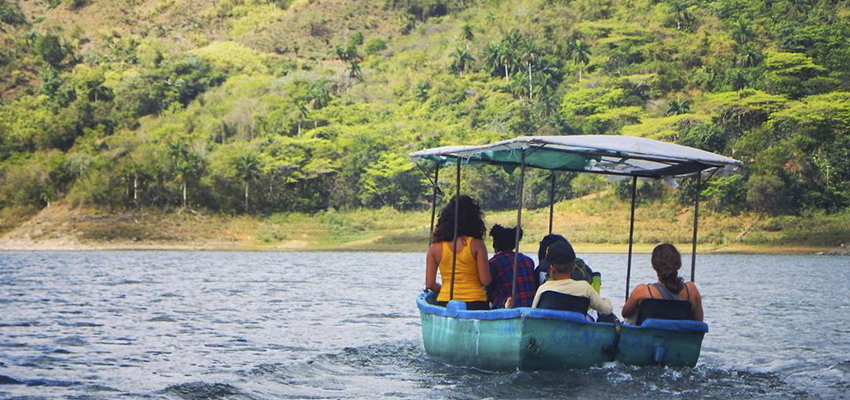 HWS News
4 May 2022 • Alums • STEM HWS Alum and Parent Trip to Cuba
Hobart and William Smith professors will be leading a week-long trip to Cuba, designed for HWS parents and alums.
From December 10-19, Professor of Biology Meghan Brown and Professor of Spanish and Hispanic Studies May Summer Farnsworth will accompany a group of parents and alums to explore Cuba's environment and culture. Brown and Farnsworth have previously participated in research trips and study abroad experiences to Cuba, Latin America and other regions with the Colleges.
Participants will have the opportunity to visit local Havana businesses and farmers and take overnight trips around eastern Cuba. They will embrace the outdoors with snorkeling, hiking, birding and boating, and discover the local arts and culture scene through concerts, dance workshops and Cuban art.
The trip will be hosted by the Colleges in partnership with Academic Programs International, a company that works closely to arrange trips abroad with institutions and universities across the country.
Parents and alums interested in joining the trip can participate in a virtual information session on Thursday, May 12 at 7:30 p.m. ET to learn more. Applications and deposits are due by Tuesday, July 5. For more information, visit HWS Alum and Parent Trip to Cuba or contact alumrelations@hws.edu.