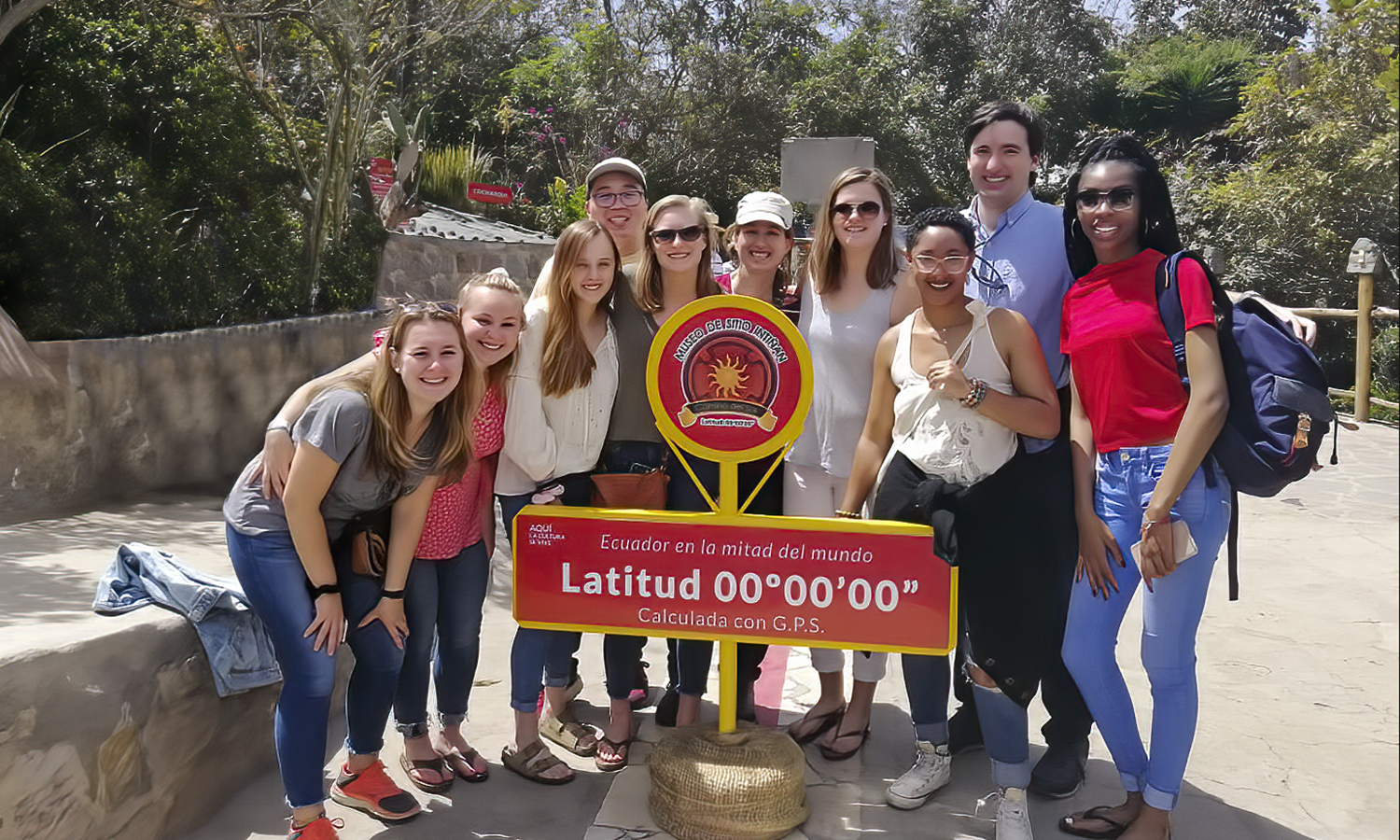 HWS News
9 September 2022 • Faculty Farnsworth Named Kinghorn Global Fellow
For her dedication as a scholar, teacher and colleague, May Summer Farnsworth has been named this year's recipient of the John R. and Florence B. Kinghorn Global Fellowship. A professor of Spanish and Hispanic studies, Farnsworth is scholar of bilingual education and teaching, theatre and performance studies, and feminism and social justice in Latin America and Spain.
Established in 1970 and generously endowed by Dr. and Mrs. William Reckmeyer in honor of John Readie and Florence B. Kinghorn, the fellowship honors outstanding faculty at HWS who have exemplified global citizenship on a continued basis. This excellence can be demonstrated through research and writing, mentoring independent studies or Honors projects, leading international study programs with an emphasis on citizenship, working with third-party organizations and/or encouraging global enrichment programs on campus.
"I am fortunate to work at an institution that values global scholarship and it is an honor to have been named this year's Kinghorn Fellow," Farnsworth says.
During the academic year, she will deliver the Kinghorn Global Fellow Lecture. Determined by the Kinghorn Global Fellow, the lecture topic must be connected to global citizenship and reflective of the work done to qualify for the award. Farnsworth will also receive a stipend of $3,000 to be used in the spirit and nature of the award.
Read more about the Kinghorn Fellowship and previous fellows.
In her new book, Feminist Rehearsals: Gender at the Theatre in Argentina and Mexico (forthcoming from the University of Iowa Press in 2023), Farnsworth examines how performance culture — spectator formation, playwriting, professional acting and directing, and dramatic techniques — paralleled political activism and championed the goals of the women's rights movement from the 1910s to the 1970s in Mexico and Argentina.
This summer, she worked on a global feminist scholarship initiative with student researchers Erin Griffis '23 and Camila García '24 translating a series of historical feminist plays from Spanish to English for public access. During the academic year, Farnsworth is teaching a variety of language and literature courses in Spanish and Hispanic Studies, Latin American Studies and Women's Studies.
Farnsworth, who joined the faculty in 2007, holds an M.A. and Ph.D. in Spanish American literature from the University of North Carolina at Chapel Hill. She has authored a series of articles on feminist theater in Latin America. She has contributed to the Colleges' Spanish, Latin American Studies, and Women's Studies academic programs, is a member of the Committee on Global Education, and has directed study abroad programs to the Dominican Republic, Chile and Ecuador; in December, she will co-lead an alum abroad program to Cuba with Professor of Biology Meghan Brown and will lead students to Sevilla, Spain during the next academic year through the HWS Center for Global Education. Besides her teaching, which ranges from courses on bilingual education to Latinx feminism, Farnsworth leads a Geneva 2030 action team focused on promoting bilingual positivity in the local community.
In the photo above, Associate Professor of Spanish and Hispanic Studies May Farnsworth leads a study abroad group to Ecuador.