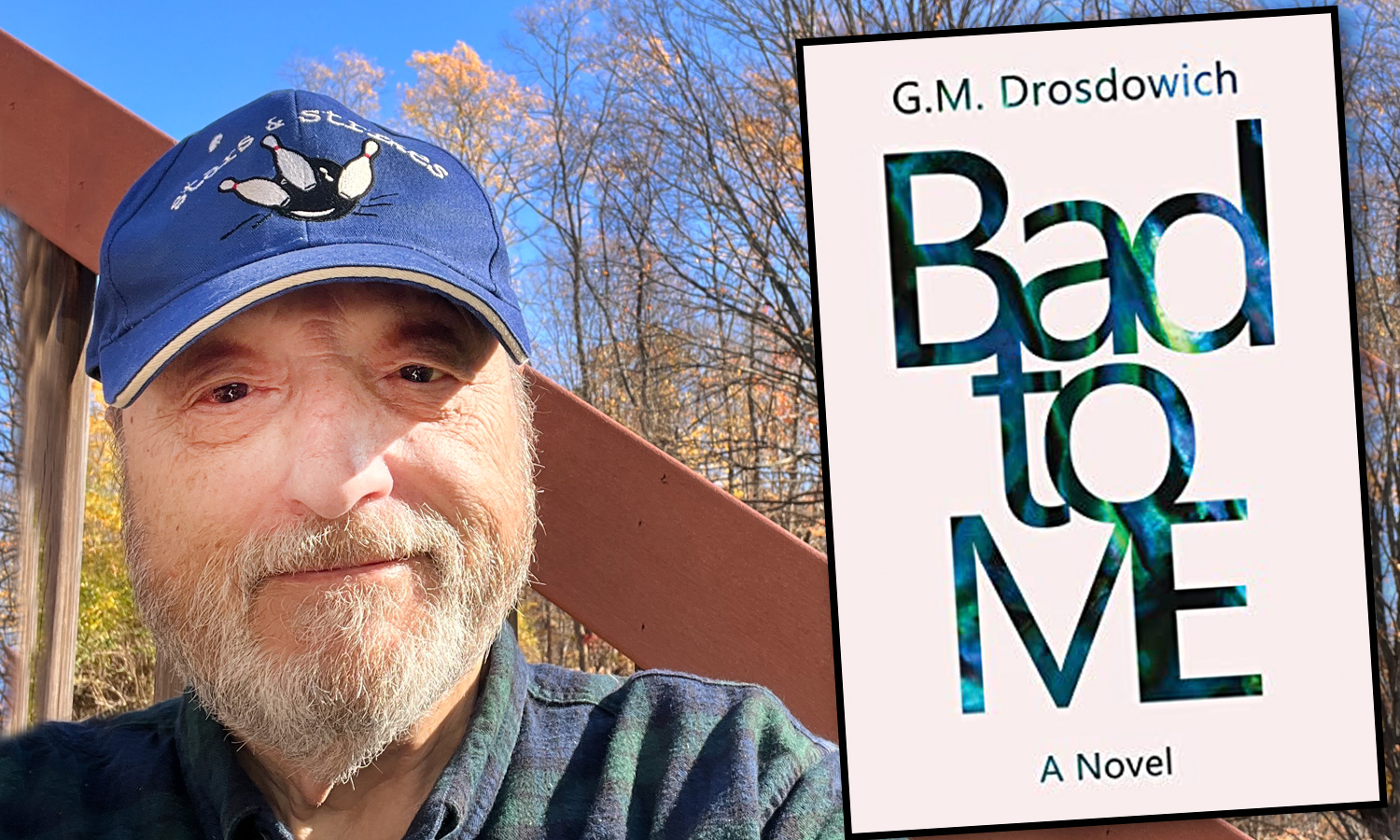 HWS News
5 December 2022 • Alums Drosdowich '72 Reflects on College Experience By Colin Spencer '19
New novel provides insight into cultural revolution
George Drosdowich '72 explores coming of age amid the tumultuous cultural and societal changes of the late 1960s and early 1970s in his new book Bad to Me, published by Nine Mile Books.
The story follows George Jazlo as he navigates college, love, loss and life in a rapidly changing world during tumultuous times. The book begins in September 1968 as he leaves for Hobart College and ends just after graduation in June 1972. Aspects of Jazlo and the other characters throughout the book are modeled on the author's experiences at HWS and common sentiments at the time.
Music and literary themes play an outsized role throughout the book, with multiple songs referenced and the title taking its name from a song penned by Paul McCartney and John Lennon for Billy J. Kramer and The Dakotas.
As a student, Drosdowich was interested in the personal history of students at Hobart from the previous 100 years. However, there were very few candid accounts of student life on campus.
He hopes this book can serve as a reference point for current and future students who are interested in what time at the Colleges was like during the '60s and '70s.
"It was a story I felt I had to tell," he says.
Drosdowich majored in English and Creative Writing, served as the student editor of the Seneca Review, and was on the Student Council for two years.
Following his graduation from HWS, Drosdowich took up many jobs throughout the country, including working in the Peace Corps, becoming the Director of Energy for the City of Yonkers, N.Y., expanding sales of electricity & natural gas for Constellation NewEnergy and helping to develop utility scale renewable energy generation with AvanGrid Renewables.
He most recently worked as a solo attorney before retiring in 2021. Following his retirement, he finished Bad to Me, which he had begun in 1981.
The publishing company, Nine Mile Books & Literary Magazine, a non-profit, is run by Robert E. Herz '70 and features Stephen A. Kuusisto '78 as an editor.