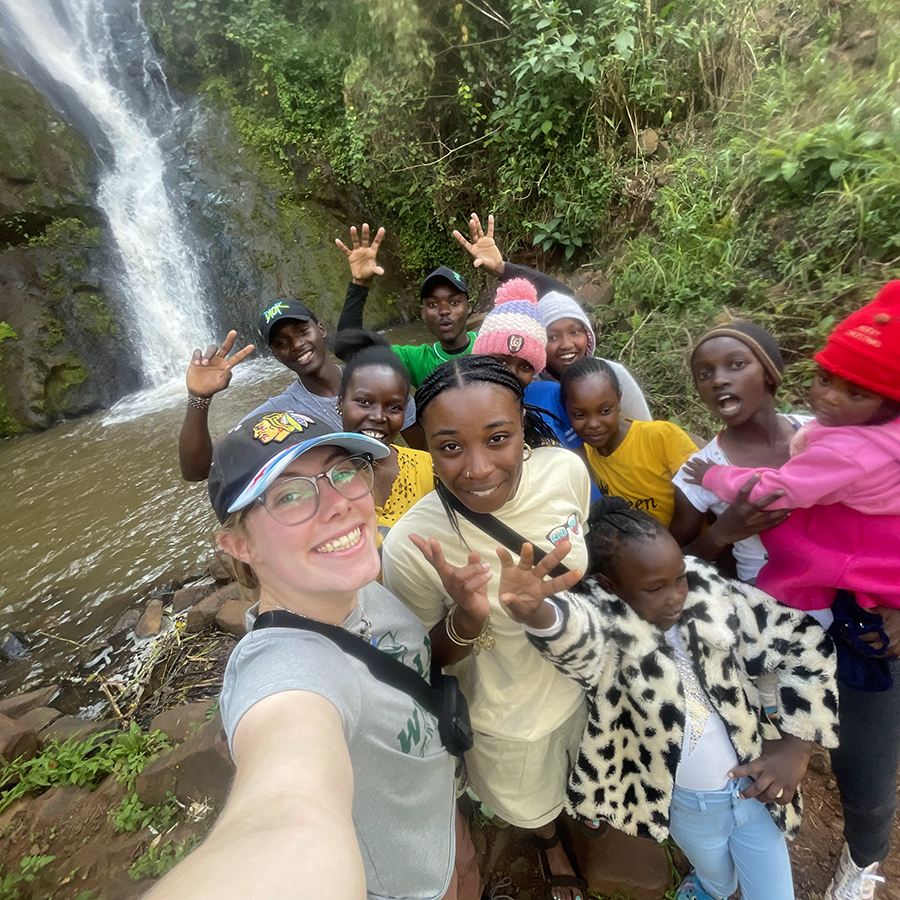 HWS News
21 November 2022

Blogging from Kenya

In an excerpt from her travel blog, Mary Baillos '24 shares highlights from her stay with a host family in Nyeri County, Kenya.

This semester, environmental studies major Mary Baillos '24 is studying abroad in Kenya through a Center for Global Education partnership with St. Lawrence University. In Nairobi, Baillos completed a Swahili language intensive course. Recently, she stayed with a host family in Nyeri County.

In a blog titled "Mary B's Travels," Baillos has journaled about her travels through Kenya. Here, we share an excerpt from her blog entry about living with a host family. Written on Sept. 13, the excerpt begins on the inauguration day of Kenya's president William Ruto.

The following in an excerpt from her blog entry, "My Week in Nyeri."


Tuesday was a very exciting day in Kenya because it was inauguration day! My host sister and I made pancakes for breakfast then we went to town to pick up a few things before the inauguration. At the corner store, we bought soap to wash clothes. After that, we quickly went home to do the wash before the inauguration. Before cleaning the clothes, we planted my avocado trees, and I was so dirty. Then, we washed the clothes with our hands in buckets, which was really fun.

My host family and I watched the inauguration in the living room. After the inauguration, we had fried potatoes (chips) for lunch. Then, my host mom taught me how to prepare chapati so we could cook it later. For dinner, my host father slaughtered a chicken (I hid in my room, so I didn't have to watch), and we had a big feast for the president.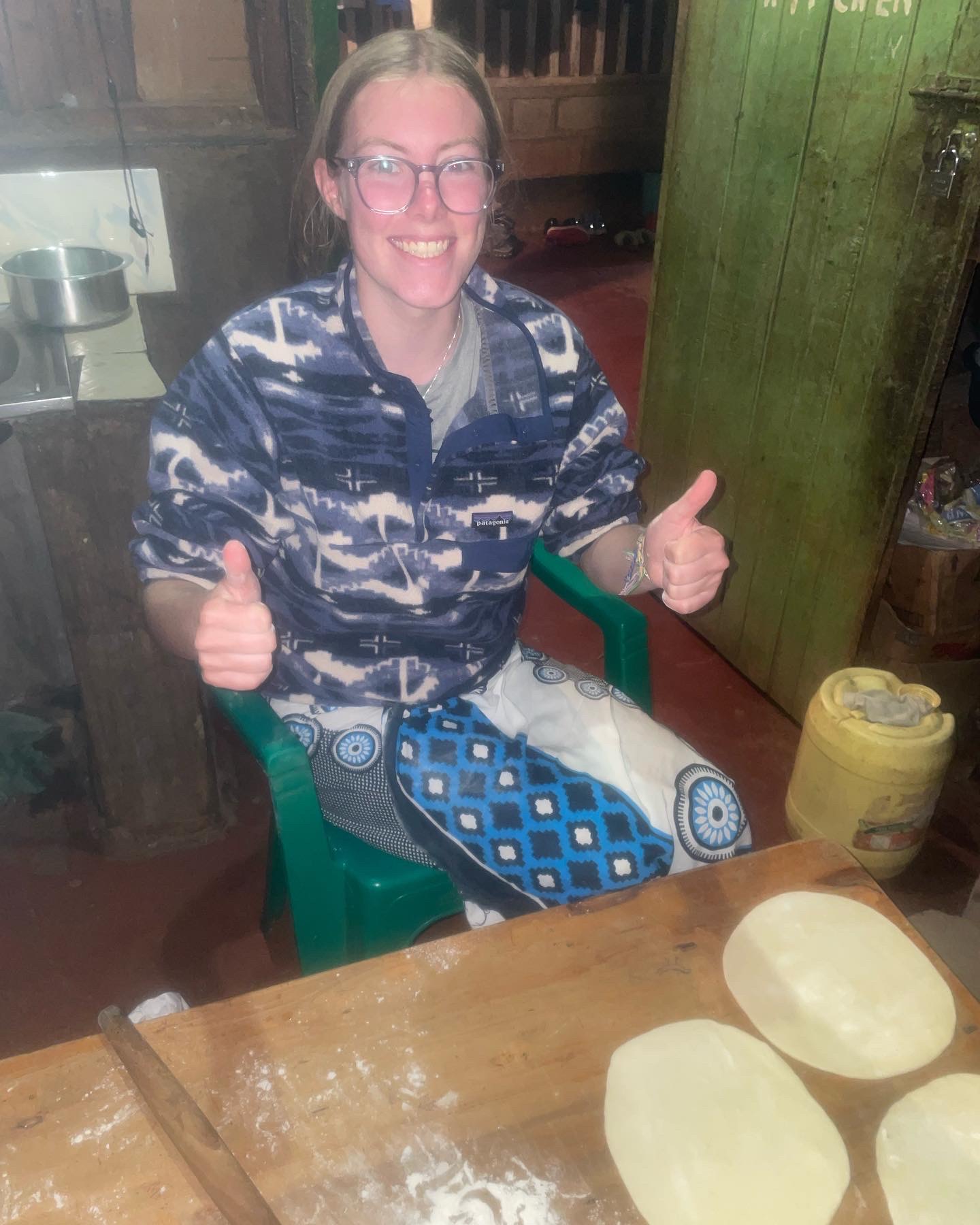 On Wednesday, we worked in the Chamba in the morning, pulling up the dirt and adding manure to the field. It was challenging work; my hands and back were so sore. In the afternoon, we went to my host sister's school, where I met her classmates and teacher. I introduced myself in front of the class and sat through a math lesson. Then I went to meet the principal before finding my host brother. Once I found him, all the kids were surrounding me like CRAZY! I felt so popular. All the kids were touching my arms and hands and hair. And when it was time to go, they ALL followed me to the front gate, waving and smiling. It was truly unique.

Thursday was an exciting day in the household. In the morning, I used a pombe (machete) to cut down maize stock to feed the cows. We piled the maize stock on the side of the road for some donkeys to come and pick it up. We had some corn from the maize stocks, so my host mom and sister cooked it on the fire and taught me how they eat it. It was delicious. On my last evening with my host family, I played the ukulele for them, they loved playing with my camera, and I made everyone chapati.
Read Baillos' blog here. Follow her Instagram travel account @thisismaryb.
In the photo above, Mary Baillos '24, Kelley Daphness from St. Lawrence University, and their host family visit a waterfall in Tetu East, Nyeri County.