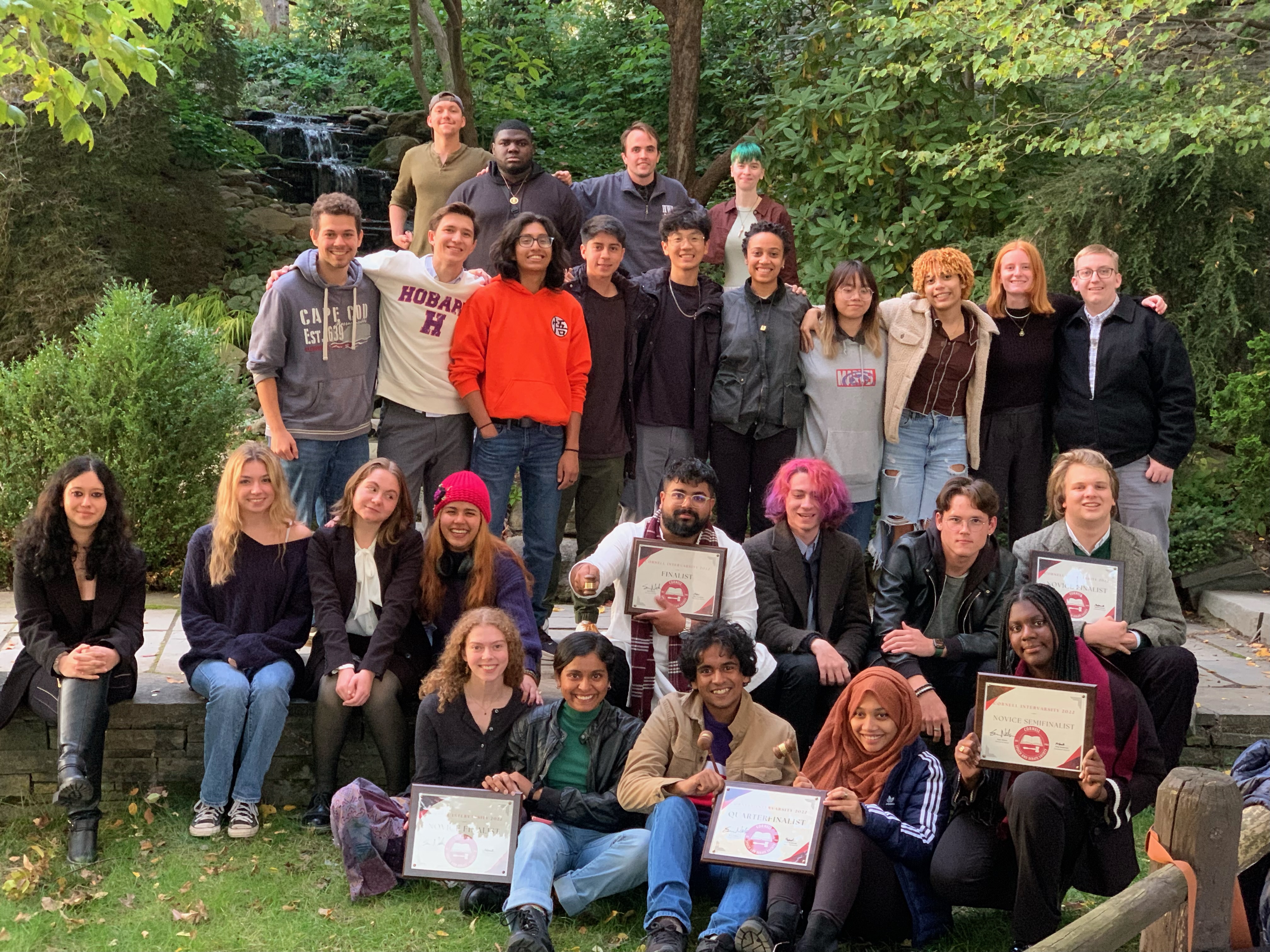 HWS News
12 October 2022

HWS Debate's Strong Season Opener

At the Cornell IV Debate Tournament, HWS Debate proved they're more than ready for another epic semester.

At the HWS Debate team's opening tournament this season, hosted by Cornell University, several students earned high rankings and other members distinguished themselves as educators and adjudicators.

With 30 team members in attendance, HWS was the largest contingent of any school.

July Winters '24 was invited to play a central role in running the Cornell IV tournament, which included hundreds of debaters, coaches and adjudicators, as the head of the Equity Team. The Equity Team ensures that the tournament is run fairly for all participants regardless of race, class, gender, disability, etc. Winters gave several presentations to the entire tournament, including a briefing about accessibility and disability.

Winters has also been invited to help run equity at this year's US Universities Debating Championship, which will be hosted by HWS on Nov. 5-8. In addition, Winters will run equity programming at the Yale IV Tournament later this month.

Three students from Hobart and William Smith won individual speaking awards, including Sreyan Kanungo '22, who finished 6th place overall. Kanungo returns to the debate circuit after an impressive performance at the Worlds Universities Debating Championship this summer. In the novice speaker category, Lamia Nur Rahman '26 earned 4th place and Sandeep Tissaaratchy '26 earned 5th place. Just one point shy, Kayla Powers '24 narrowly missed finishing in 10th place overall in the competition.

Two adjudicators from HWS qualified to judge elimination rounds, including Javier Pacheco '26 who was adjudicating at his first debate tournament, and Trias Postdoctoral Fellow Danny Schonning '16. Schonning began his debate career as a student at the Colleges.

Five teams representing HWS broke into elimination rounds, including: Kanungo and Powers, who entered the open finals and Nur Rahman and Tissaaratchy, who made it to the open quarterfinals; Jack Hanson '25 and Kyle Mast '24, and Anjalee Wanduragala '26 and Rachel Mahoney '16 earned spots in the novice finals and Awa Haidara '26 and a partner from Cornell entered the novice semifinals.

Next up for HWS Debate, the team levels up the competition and enters the international circuit. The team will travel to Toronto, Canada for the Hart House IV Tournament.