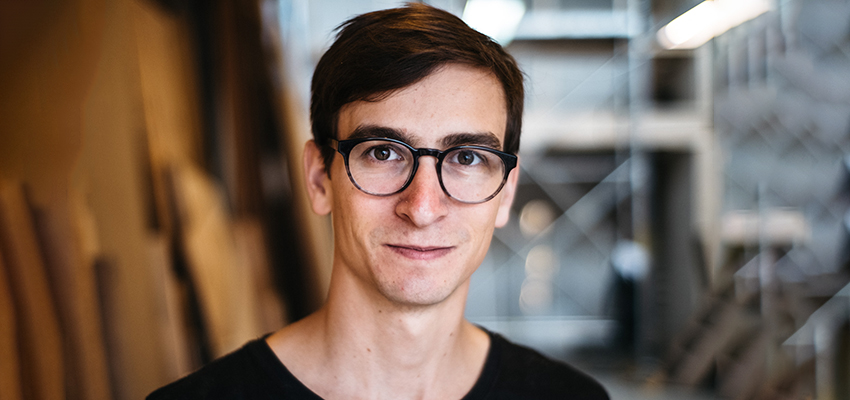 HWS News
6 October 2021 • Alums Ten Years After Graduation: Where is Ben Ahearn Now?
Ben Ahearn '11 reminisces on his time at the Colleges and how the Charles H. Salisbury Summer International Internship Stipend influenced his life and career journey.
"In the past few months, I have reconnected with several old Hobart friends, some of whom I have not spoken with since we graduated 10 years ago. It feels like my life is circling back to the Colleges these days; it's nice to be grounded to such a strong community," says Ben Ahearn '11, who graduated magna cum laude in architectural studies and was the recipient of the Charles H. Salisbury Summer International Internship Stipend that allowed him to study in Denmark.
Most recently, Ahearn established BACD Studio, a design office and joinery workshop, founded and run with fellow architect Camilla Dahl in Copenhagen.
As a recipient of the Salisbury Stipend at HWS, Ahearn was granted an eight-week international internship in Copenhagen where he worked at one of the most progressive architectural firms, Force 4 Architects. Since then, Ahearn earned his master's degree in architectural studies at the University of Washington, Seattle, and was awarded the competitive ScanDesign Scholarship to study in Denmark for another year.
"I have been continuing to pursue architecture, design and Denmark ever since my education at Hobart and my Salisbury stipend," he says.
At HWS, Ahearn also completed an independent project on transportation in Geneva, N.Y. alongside Claire Leavengood-Boxer '11 and Associate Professor of American Studies Kirin Makker. To attract more cyclists in the city, the team developed a design for a bike rack located on Exchange Street, a busy street downtown. He also worked at Miles and May Furniture design company in Geneva.
Following graduate school, Ahearn worked at Chadhaus, a hand-built modern furniture shop in Seattle. Four years ago, he and his wife and daughter moved back to Copenhagen where he initially worked at Space Copenhagen design studio and served as the project architect for a large new luxury hotel being built in Tokyo.
"My career path has not been linear, yet I continue to explore the same ideologies and geographies that I did through my Salisbury Stipend. It was an amazing opportunity, one that I remember fondly and am eternally grateful for," says Ahearn.