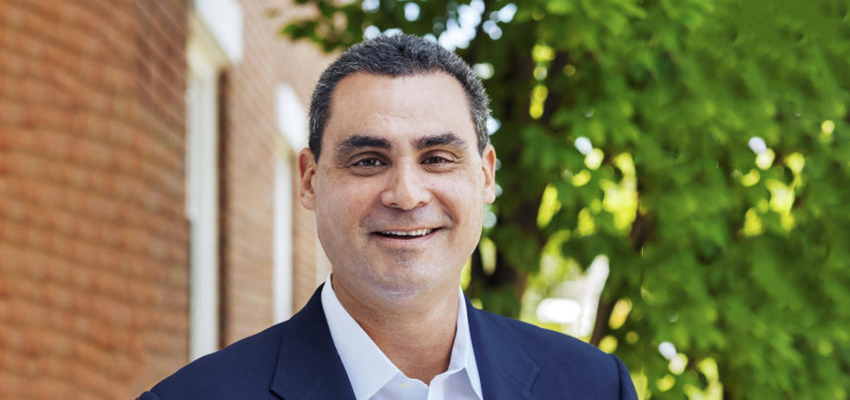 HWS News
18 October 2021 • Alums Temkin '89 Named DriveWealth CIO
Former eBay executive Harry Temkin '89 joins DriveWealth, a pioneer in fractional investing and embedded finance, as Chief Information Officer.
DriveWealth recently announced the hire of Harry Temkin '89, who brings more than 30 years of experience in financial services and e-commerce. Temkin last served as Vice President of Seller Experience at eBay, managing an organization of over 300 people and the selling technology platform that supported more than 1.5 billion active listings. He was also a critical member of the DriveWealth management team from 2015 to 2018, helping design and develop the innovative product and platform features that DriveWealth offers today. Temkin will assume responsibility for advancing DriveWealth's growth and business development outreach to the engineering and developer communities, and work closely with DriveWealth's partners to continue innovating on the future of investing together.
"Harry's perspective on DriveWealth's capabilities, deep appreciation for client experience, and understanding of product development will further position DriveWealth as the partner of choice for embedded investing," says Bob Cortright, Founder and CEO of DriveWealth. "We're thrilled to welcome him back."
"DriveWealth's growth trajectory and strong partnership and product pipeline were some of the driving factors behind my return to the company," says Temkin. "I am thrilled to be a part of continuing its mission to expand embedded investing technology and capabilities for retail investors around the world."
Previously, Temkin served as the CEO and Partner of KnowVera, as well as Executive Vice President and Global Head of Equity Product Development for Thomson Reuters in its development of Eikon. Temkin graduated from Hobart College cum laude and as a member of Phi Beta Kappa, with a Bachelor of Arts in economics and mathematics.