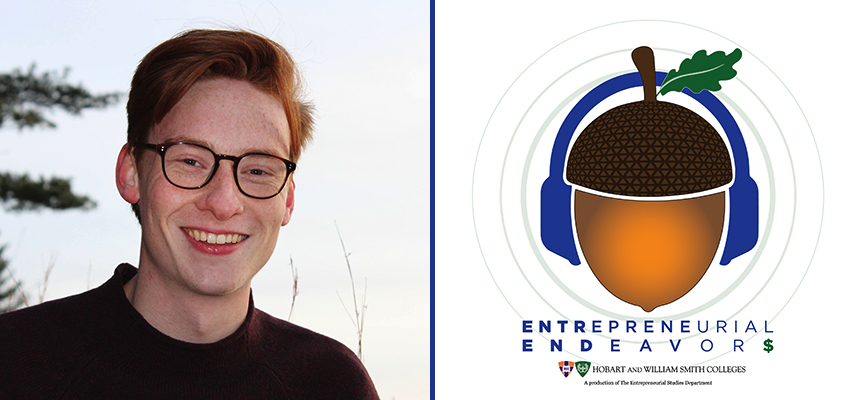 HWS News
2 October 2021 • Alums • Entrepreneurship Alums Build the Business They Want to See in the World: New Podcast Talks Entrepreneurship
HWS alums share a fresh, front-line perspective on launching business ventures in the new student-led podcast Entrepreneurial Endeavors.
Matt Nusom '23 is the host of "Entrepreneurial Endeavors," a new podcast following the stories of HWS alums who have launched companies. The podcast is produced and edited by Seamus Galvin '23 and supported by the Entrepreneurial Studies Department.
The first episode interviews Jacob Fox '16, founder of Closed Loop Systems, whose waste management company is addressing the nation's growing garbage problem and topsoil crisis.
"We need long term waste solutions. Usually, when people talk about composting, it's a volunteer effort. I'm uniquely trying to create a business out of soil regeneration and resource recovery," Fox explains. His municipal vermicomposting facility manages organic waste in the City of Geneva. Read more about Fox here.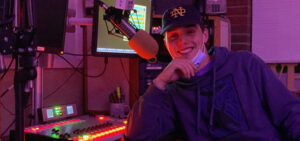 The second episode of the series, an interview with Dan De Nose '10, Founder and Executive Director of Leaders of the 21st Century, will be released on Monday, Oct. 4.
Nusom, a double major in environmental studies and philosophy, is the 2020 winner of the Todd Feldman '89 and Family Pitch Contest, a HWS entrepreneurial leadership contest. Nusom's company SymBio helps reduce waste generated during mealtime through a redesigned cafeteria lunch tray. By separating items into organics, recyclables and landfill at the beginning of every meal, diners make a plan to dispose of waste correctly.
Galvin is a mathematics and computer science double major. He is a member of the 2023 Centennial Center Leadership Cohort and was inducted into Chimera, the junior class honor society.