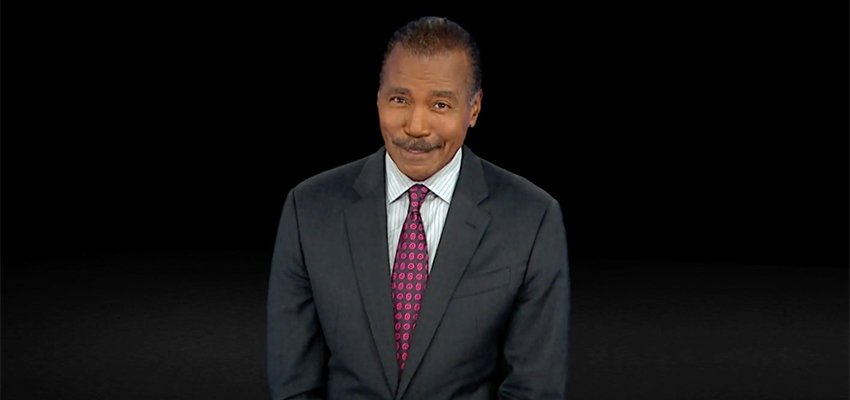 HWS News
11 November 2021 • Alums Whitaker '73 Receives Top Honor for Journalistic Excellence
Trustee Bill Whitaker '73, L.H.D. '97 is the recipient of the Founders Award for Excellence in Journalism from the International Center for Journalists.
Whitaker, an Emmy Award-winning correspondent on "60 Minutes," received the ICFJ Founders Award for Excellence in Journalism for a lifetime commitment to the highest professional standards. The award honors a journalist who produces stellar work in the public interest.
CNN's Wolf Blitzer presented Whitaker with his award during the ICFJ's Tribute to Journalists 2021. This year's award winners were recognized for showing "the power of journalism in dangerous times."
During his acceptance speech, Whitaker noted that "these are unsettling times." The "60 Minutes" correspondent said journalists are under siege because they provide honest, factual information, "and truth is like kryptonite to autocrats and criminals cloaked in power." He also applauded the journalists who give him hope.
ICFJ also created a tribute video to honor Whitaker's achievements in journalism. The video reaches back to Whitaker's earliest influence in journalism – his father, and shares how he became one of a handful of Black journalists to break the barrier into cable news. That launched a 37 year career at CBS, where he has reported on a broad range of stories from the war in Afghanistan, to natural disasters and three presidential campaigns.