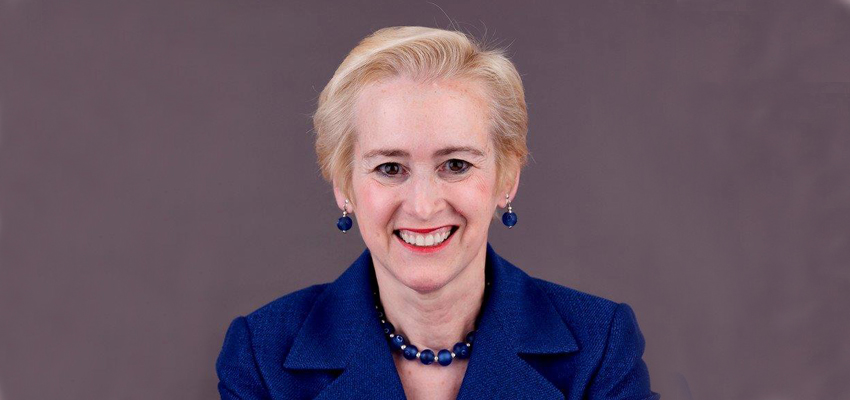 HWS News
16 March 2021 • Alums Women's Health and Rights: Maguire 69 Recalls Career in New Memoir
Elizabeth "Liz" Shires Maguire '69 looks back on a four-decade career in public health — and imparts advice on leadership and mentorship — in her new memoir.
Sometimes opportunity knocks. Sometimes we open the door ourselves before it gets a chance. A facility for language, a strong educational foundation and rich global experiences prepared Elizabeth "Liz" Shires Maguire '69 to seize opportunity when it presented itself — and showed her when to forge her own path.
Having spent time in Europe growing up, Maguire knew she wanted to study French at William Smith and that she wanted to study overseas. While the Colleges are now known for their global education programs, few students studied abroad in the late 1960s. That didn't stop Maguire from convincing her mentor, Professor of Modern Languages Eugene Murphy P'74, L.H.D. '90, that she should be part of a Syracuse University program taking students to … Italy.
"I had already studied in France and England and I really wanted to learn another language," Maguire explains. "Even though I was a French major, Professor Murphy allowed me to spend half of my junior year in Italy. It was a chance to expand my horizons and follow what I had always wanted to do in my life: to have an international career."
Post-graduation, that desire led Maguire to Washington, D.C., where she found work with Voice of America, the international news and broadcast organization funded by the U.S. Congress, as the only American woman working in the French branch of the Africa division. A connection with a journalist then led her to a position with the Population Reference Bureau, a global nonprofit that provides updated information on population, health and the environment. Tasked with starting a French language publications program, Maguire made her first trip to Africa in 1972 — a trip that would change the course of her life.
At a hospital in Dakar, Senegal, she saw a young woman, alone and bleeding heavily. "There was nobody attending to her because all the health care providers were with patients inside the crowded hospital," she says. Later, a nurse informed her that the woman had died from a botched abortion. "Here was this woman dying needlessly because she didn't have access to the information and safe care that she deserved," Maguire says. "That really refined my interest in working in the area of public health."
Back home, while attending graduate school at Georgetown University, her focus on international public health was further refined. A course on family planning was taught by someone who worked for the U.S. Agency of International Development (USAID); the professor convinced Maguire she should join him in working for the government.
Her facility for languages paid off and she spent 22 years in the Office of Population at USAID. Traveling frequently to countries in Africa, Asia and Latin America, Maguire supported local and regional efforts to expand women's access to family planning and reproductive health. A shift into senior management led to opportunity knocking again — Maguire was named the first woman director of the global program in 1993.
In 1999, she returned to the private sector as CEO of Ipas, an international organization focused on expanding access to contraception and abortion headquartered in Chapel Hill, N.C. "I took this small organization and, over a 16 year period, built it into a very large global nonprofit dedicated to helping women exercise their reproductive health and rights, working with governments, ministries of health and civil society around the world," she explains.
Now retired, Maguire has used the isolation required by the coronavirus pandemic to author her memoir, Advancing Reproductive Choice: Leading with Conviction and Compassion. More than a reflection on her childhood, education, global travel, marriage and 45-year career, the book offers guidance on mentorship, leadership and maximizing life's opportunities. Maguire also comments on her core values — many of which were formed and fostered at William Smith — including passion, perseverance, kindness, gratitude and "the critical nature of continuous learning," she says.
Mentoring has become a focus of Maguire's time. "It's been very enriching in my retirement years," she says, noting that because of technology, she is able to mentor young people from around the world. "The importance for young people — and people of all ages — is joining with others to create a more equitable, more sustainable, more peaceful world."
For more information about Maguire and her book, visit advancingreproductivechoice.org/.