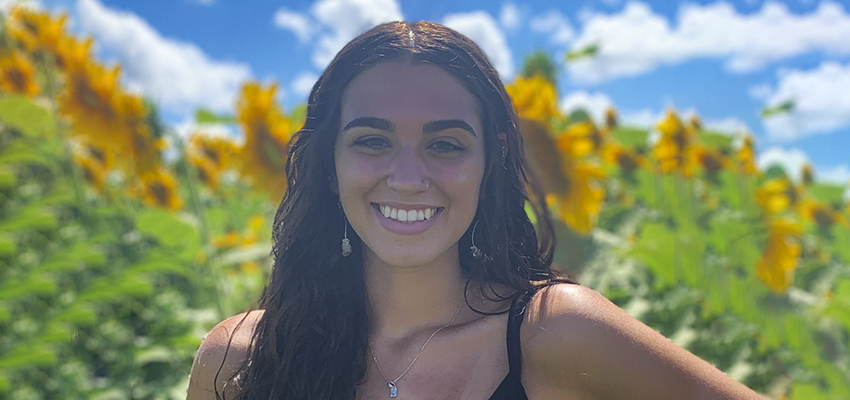 HWS News
24 June 2021

Szatko '21 Begins Graduate Studies in Adolescence Education

Biology major Taylor Szatko '21 accepted into Master of Science focusing on Adolescence Education.

Taylor Szatko '21, who majored in biology and minored in health professions and education, has begun a Master of Science in Education program in adolescence education at St. Bonaventure University. In this program, Szatko intends to deepen her understanding of developmental learning theories and pedagogy while exploring the principles of classroom management and research for use as a middle or high school teacher.

When Szatko came to HWS, she "knew science was my thing," Szatko says. "But after I started substitute teaching and had the experience of teaching an actual lesson, I realized that it was a profession that I absolutely loved."

At HWS, Szatko served as a substitute teacher during winter break of her junior year at Whitesboro Central School District. In this role, she taught biology to seventh and eighth graders. In addition, she worked with Associate Professor of Education Mary Kelly to declare an education minor and land a substitute teacher position in the Geneva City School District, working with elementary students in English, math and science. Szatko also served on the HWS Tutor Corps at the Boys and Girls Club of Geneva and met virtually with two students, four days a week on their sixth and eighth grade science lessons.

In the classroom, Szatko says she gained insight into the field through Visiting Assistant Professor of Education Suriati Abas' classes "Perspectives on Education" and "Children's Literature," and Director of Elementary Education Jennifer Harris' class "Human Growth and Development." As part of her senior seminar in biology, it was "Evolutionary Medicine" with her adviser Professor of Biology Jim Ryan where "I enjoyed guiding discussions on the topic I researched."

Professor of Biology Sigrid Carle '84 remains her key role model. "Professor Carle loves biology, teaching and her students, and this love was what I wanted to embody," she says.

On campus, Szatko was also a member of Campus Greens, served as an Eco Rep and participated in the Beautiful Minds club and the HWS Pen Pals programs.