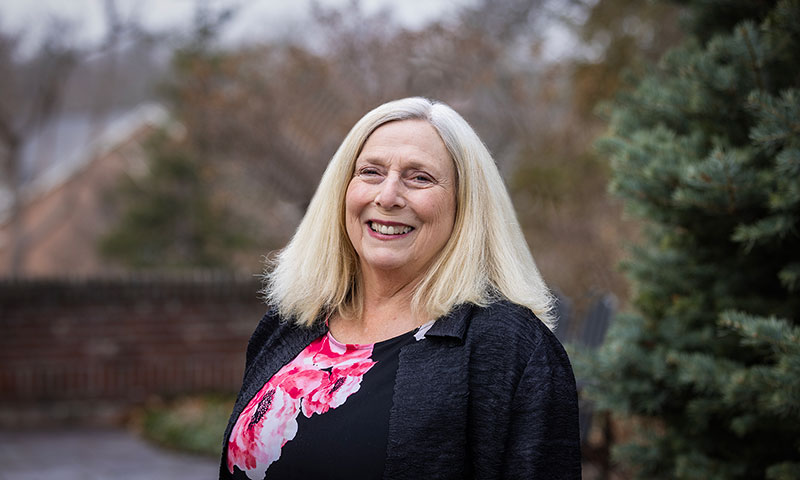 Rabbi Dr. Ann Landowne
Director, Abbe Center for Jewish Life and Hillel Advisor
Abbe Center: (315) 679-6924
E-mail: landowne@hws.edu
Office: Demarest 10
Rabbi Ann Landowne is happy to be joining the Office for Spiritual Engagement as the Director of the Abbe Center and Hillel Advisor. Ann has been the rabbi at Temple Beth-El across the street from the Abbe Center for the past 10 years.
Ann was ordained at Hebrew Union College in 2011 and served at a different Temple Beth El in Dubuque, Iowa before moving to Geneva in 2013. Ann is also a physician and she graduated from Albert Einstein College of Medicine, after obtaining her undergraduate degree at Brandeis University. She continues to work part-time as a psychiatrist along with her congregational work.
Rabbi Ann is looking forward to helping the students continue Hillel activities and the Shabbat dinners and holiday observances, along with participating in events with the wider HWS and local community. She lives in Geneva and can often be spotted walking her dog Poe around Odell's Pond, one of Poe's favorite walks.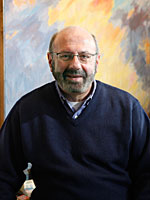 Michael Dobkowski
Professor of Religious Studies
Professor Dobkowski is the coordinator of the Holocaust Studies minor as well as the HWS organizer for the yearly "March for Remembrance and Hope," a week-long European excursion that teaches students the dangers of intolerance through the study of the Holocaust. Dobkowski is an expert in terrorism and genocide and has written "The Tarnished Dream: The Basis of American Anti-Semitism," "The Politics of Indifference: Documentary History of Holocaust Victims in America," "Jewish American Voluntary Organizations," and co-authored "Nuclear Weapons, Nuclear States & Terrorism."