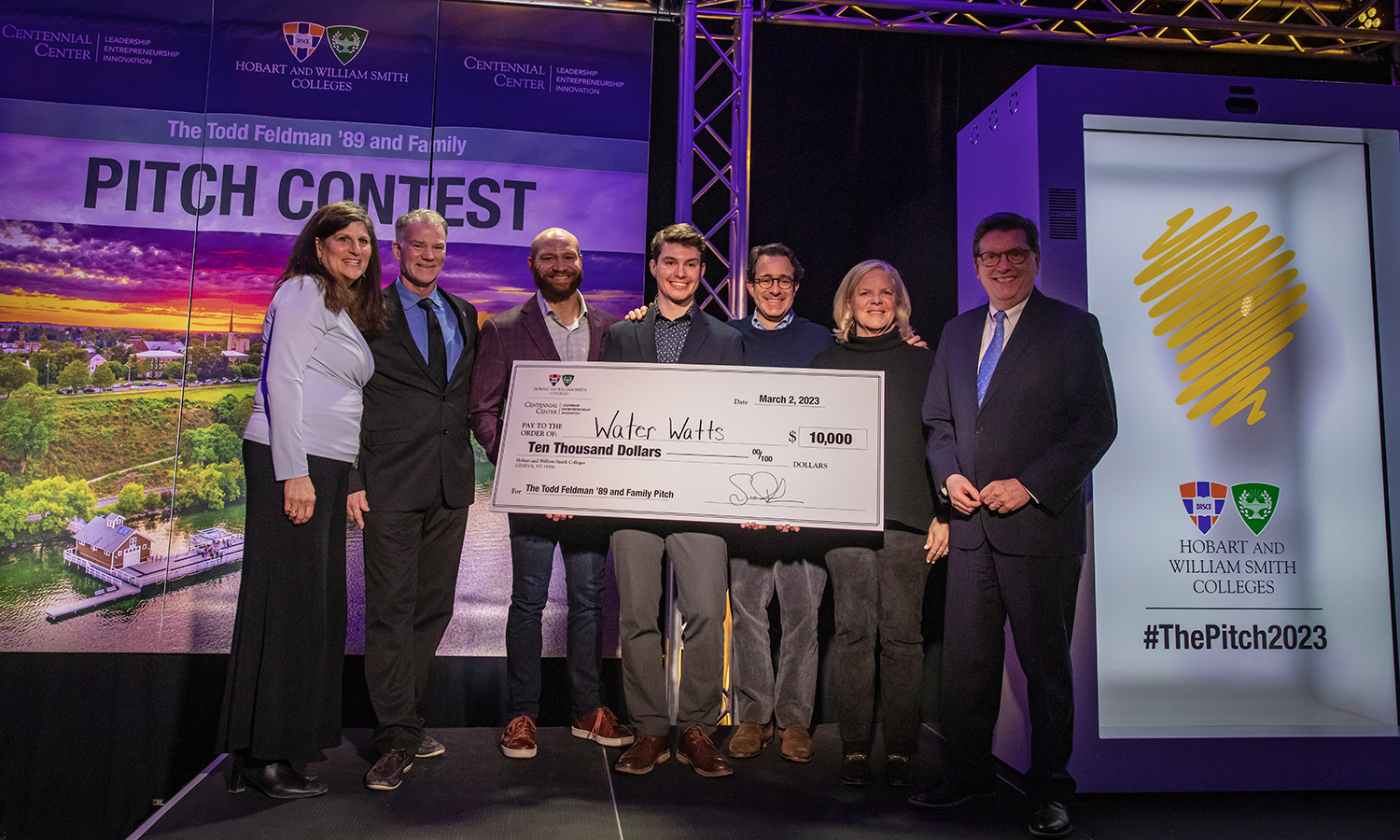 The Pitch
The Pitch has been named in honor of Todd Feldman '89 and his family who generously sponsor the prize money each year. The Centennial Center would like to thank Todd and his family for their support and partnership as we seek to cultivate student entrepreneurial leadership at HWS together.
The Entrepreneurial Leader
An entrepreneurial leader is a driver of innovation. Entrepreneurial leaders add value to ideas that transform communities, improve systems, and create products or services that change the way we interact with our world and with each other. Their impact can be intellectual, cultural, social or financial. They come from a wide variety of professional sectors and a range of academic disciplines.
The Idea
The Pitch is an entrepreneurial leadership contest that will help one student bring his or her big idea to life. Students interested in participating in The Todd Feldman '89 and Family Pitch Contest will be supported at every stage of the entrepreneurial process, from idea generation to implementation. The winner will receive up to $10,000 toward transforming their idea into reality.
The Challenge
Submit a proposal by Nov. 6, 2023, following the guidelines presented on the application. If selected as a semi-finalist, you will be paired with a mentor with entrepreneurial experience to help strengthen your proposal. After a round of revision, the semi-finalists will be narrowed to four finalists who will participate in The Pitch for a chance to win up to $10,000.
The Event
Four finalists will pitch their ideas to an HWS audience and panel of alum judges. One winner will be selected to receive $10,000 towards their idea that night. This year's event will be held on Thursday, March 7, 2024.
The Pitch 2023:
Resources
Interest Meeting
A Pitch interest meeting will be held on October 24, 2023 at 6 p.m. via Zoom. Sign up online for the meeting.