POST-GRAD PLANS
CLASSES OF 2022
Andrea Desrochers '22
Cornell University College of Veterinary Medicine
Major: Biology
"Professor Kristin Slade in the Chemistry Department helped me develop my passion for science and excitement to tackle more difficult material by taking me into her biochemistry research lab. I owe her a lot of thanks."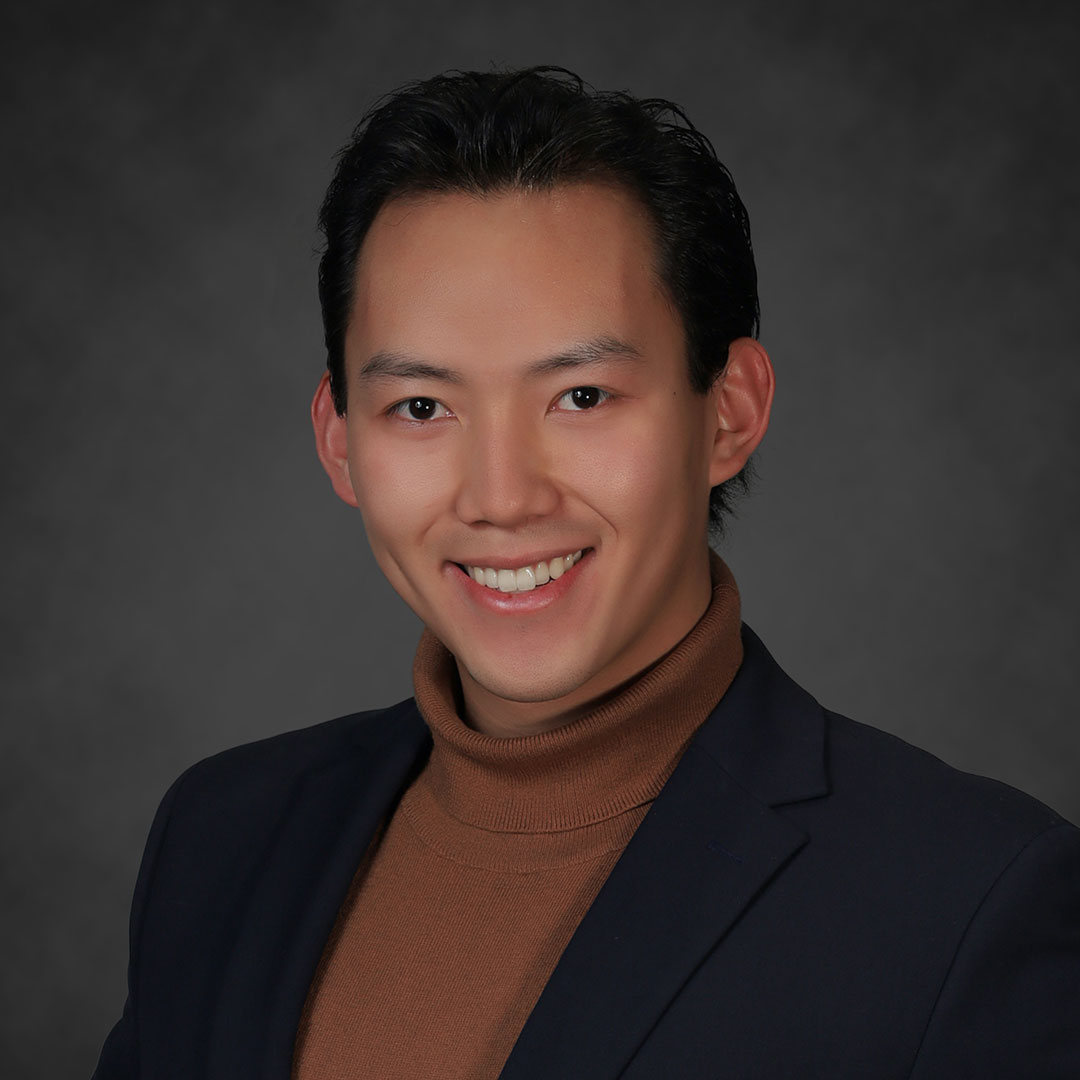 Jacob Tomm '22
S&P Global, Associate Sales Specialist
Major: Economics
"HWS helped refine my critical thinking skills so now I can identify a problem and thoroughly analyze a set of viable solutions. Thank you to my peers and mentors who helped me shape and achieve my goals here."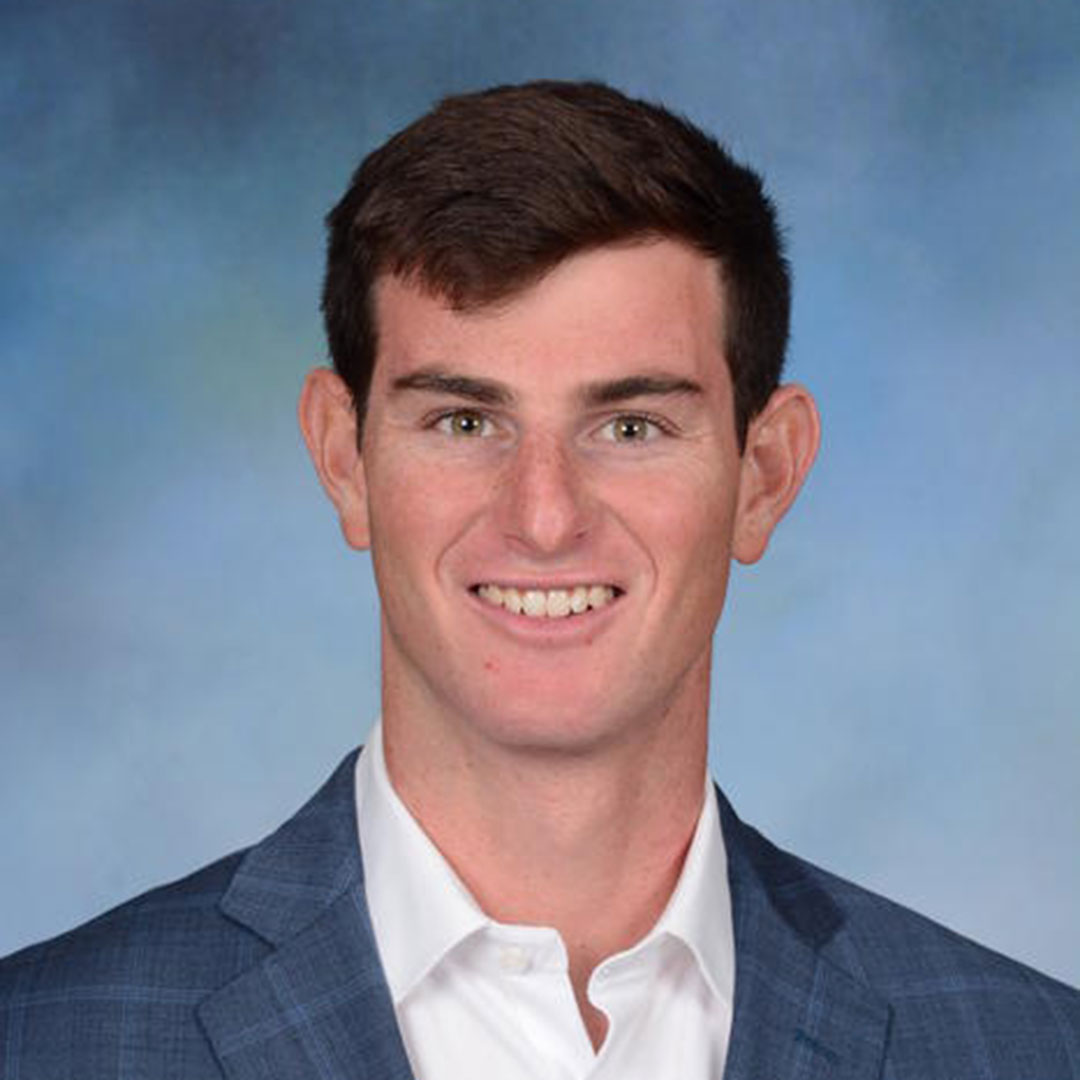 Chase Carraway '22
Credit Suisse in NYC, Investment Banking Analyst in the Financial Institutions Group
Major: Economics
"At HWS, I was fortunate to connect with successful and helpful alums which makes a world of difference in this career."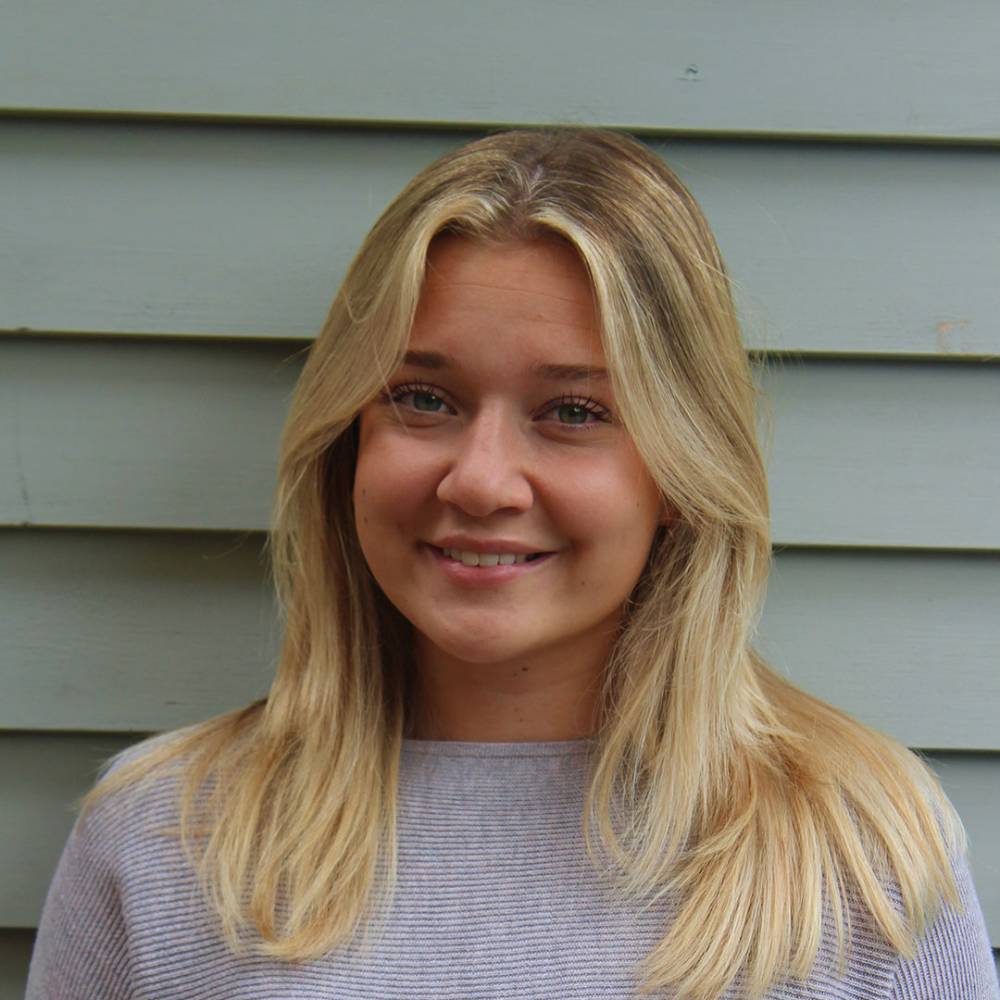 Talia Fountain '22
Dana-Farber Cancer Institute, Clinical Research Coordinator
Major: Psychological Science
"Through in-class experiences, research projects and work opportunities, I have juggled a lot of different responsibilities that have required me to constantly adapt and find innovative ways to apply problem-solving techniques."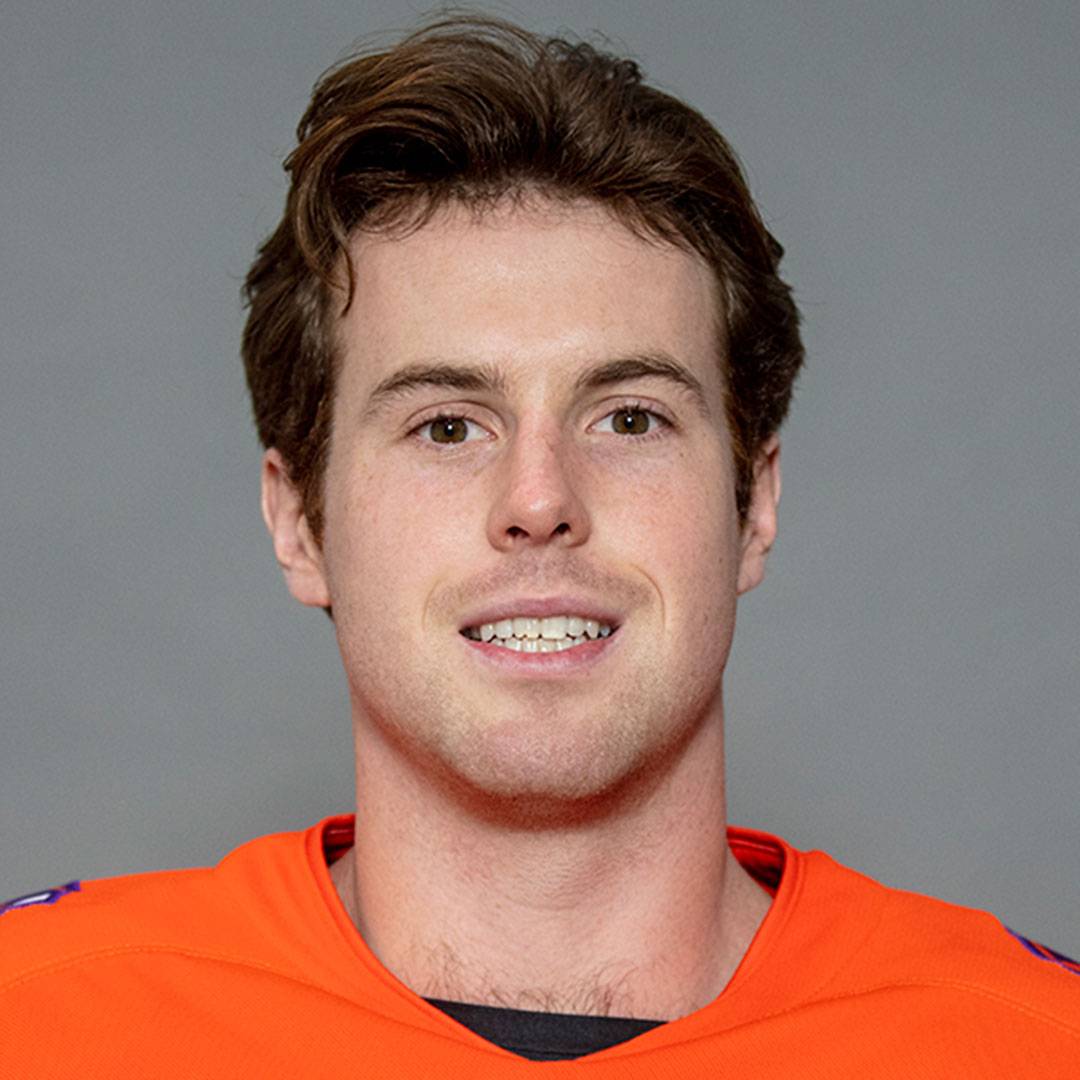 Blake Coffey '22
Canaccord Genuity, an investment banking firm, Calgary, AB
Majors: Economics and Environmental Studies
Minor: Entrepreneurial Studies
"Playing on the hockey team allowed me to learn how to efficiently manage my time with a busy athletic and academic schedule. Working closely with coaches, trainers and my professors allowed me to put myself in a position to succeed by figuring out the best strategy to manage my time."
Jayla Blackmon '22
Case Western Reserve University, Master of Social Work
Major: Psychological Science
"At HWS, I truly learned the importance of engaging and giving back to the community. I have participated in multiple days of service and worked at the Boys and Girls Club. These experiences have given me new perspectives and encouraged me to always have a positive outlook."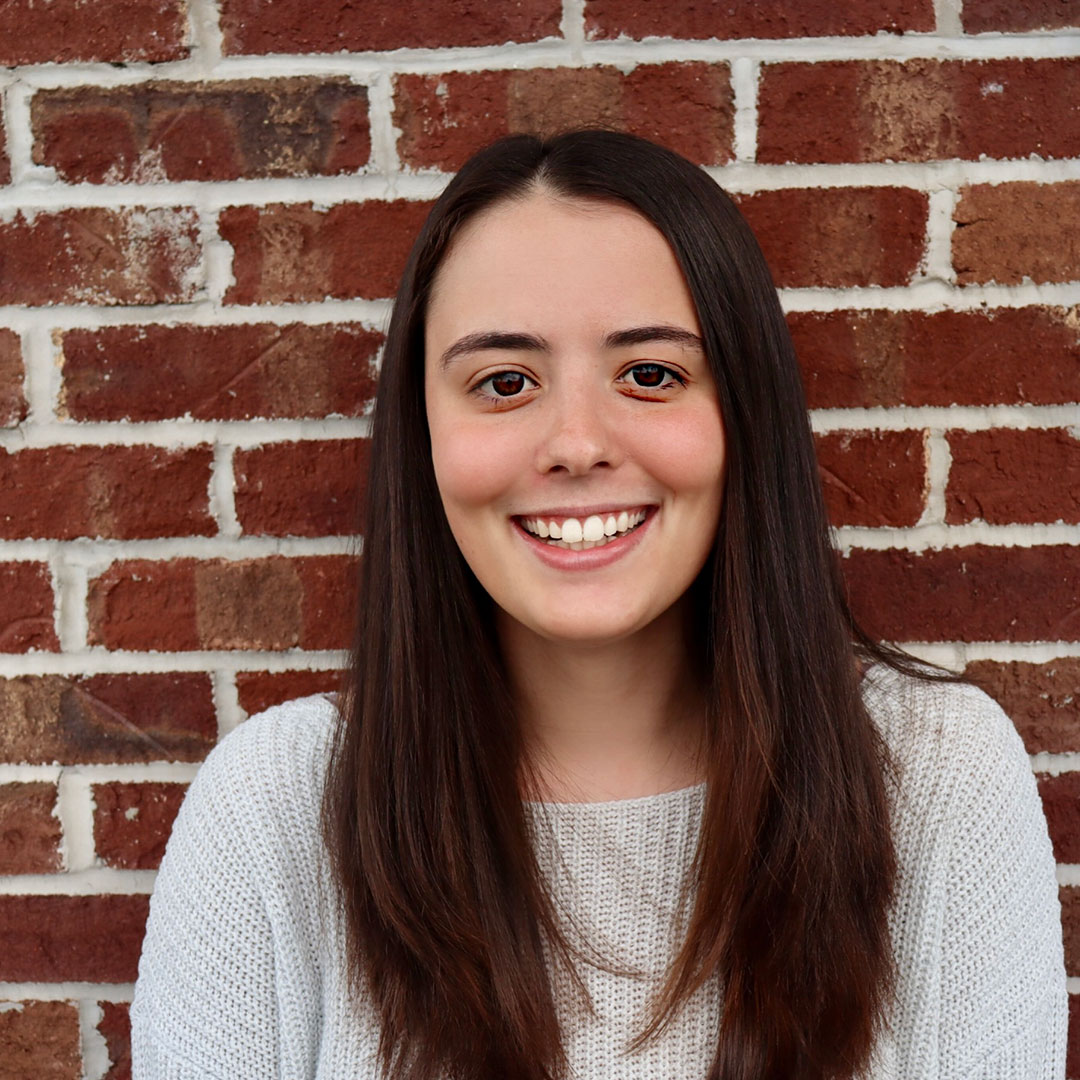 Julia Stockwin '22
English Teaching Assistant in France through France Education International
Majors: Economics, French and Francophone Studies
"I am most appreciative for the ability to diversify my studies between two majors and a minor in very different academic areas. These studies, along with my semester abroad, have more than prepared me for my next step."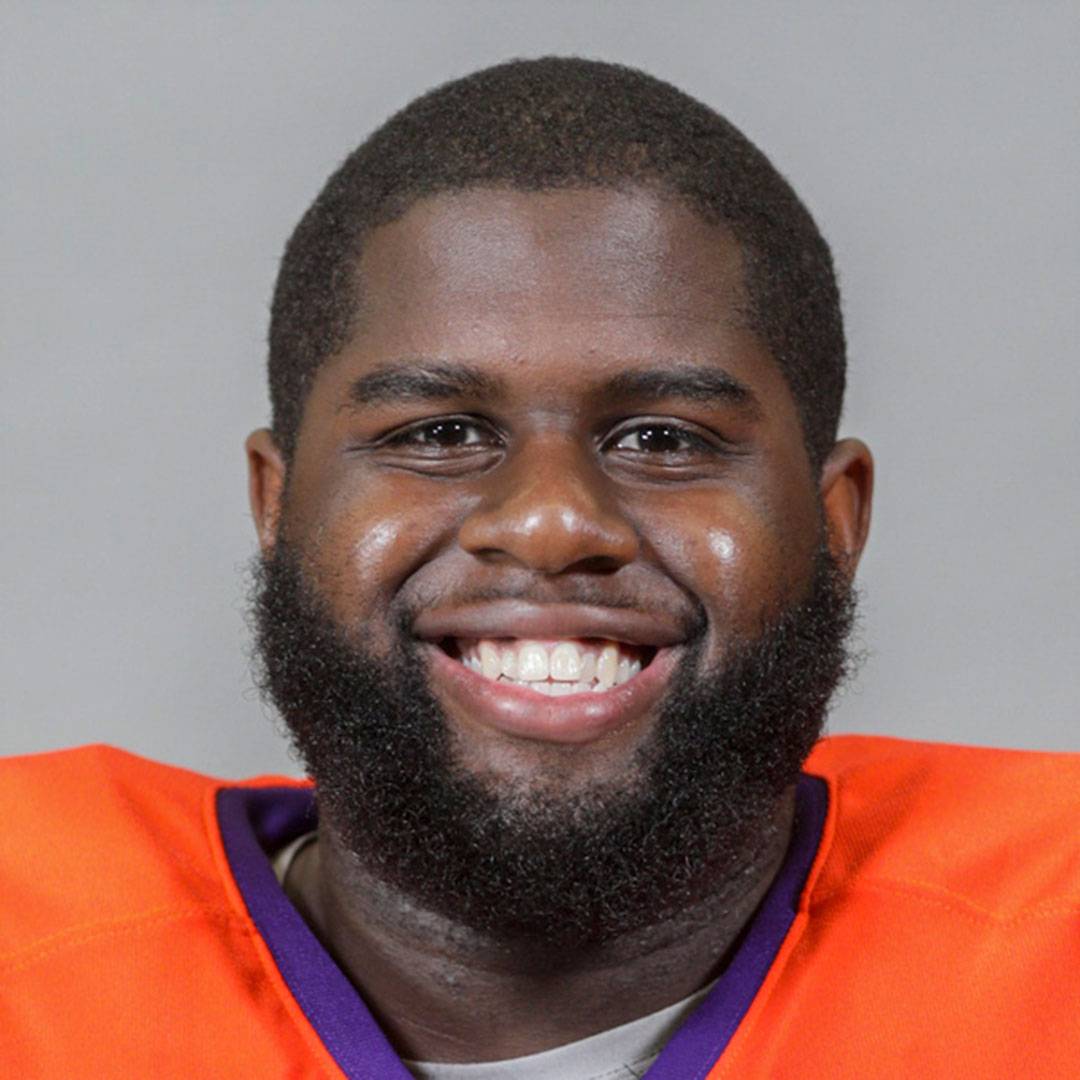 Ludner Mercy '22
Limestone University MBA Program; Northwestern Mutual, financial adviser intern
Major: Economics
"Throughout my student-athlete career, the one thing I will always cherish will be my teammates. The bond we shared will never be replicated. Friends for a lifetime."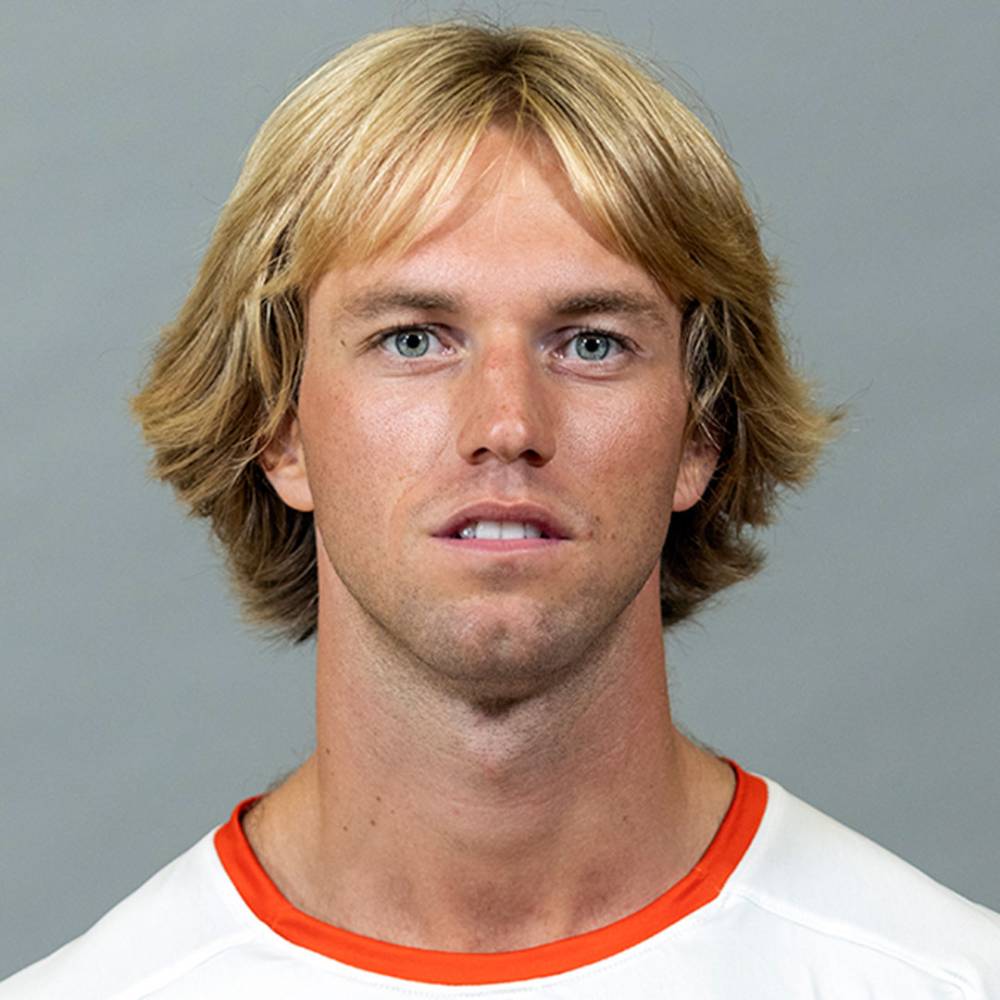 Nicholas Kriak '22
Legal Practice Assistant at Skadden, Arps, Slate, Meagher, & Flom LLP & Affiliates
Majors: Economics and Educational Studies
"HWS has opened doors for me to develop a passion for being a leader and use my voice … as captain of the men's soccer team, Civic Leader as a teacher's assistant, founding member of the Pre-Law Club and a part of the Athletics Inclusion and Advocacy Initiative."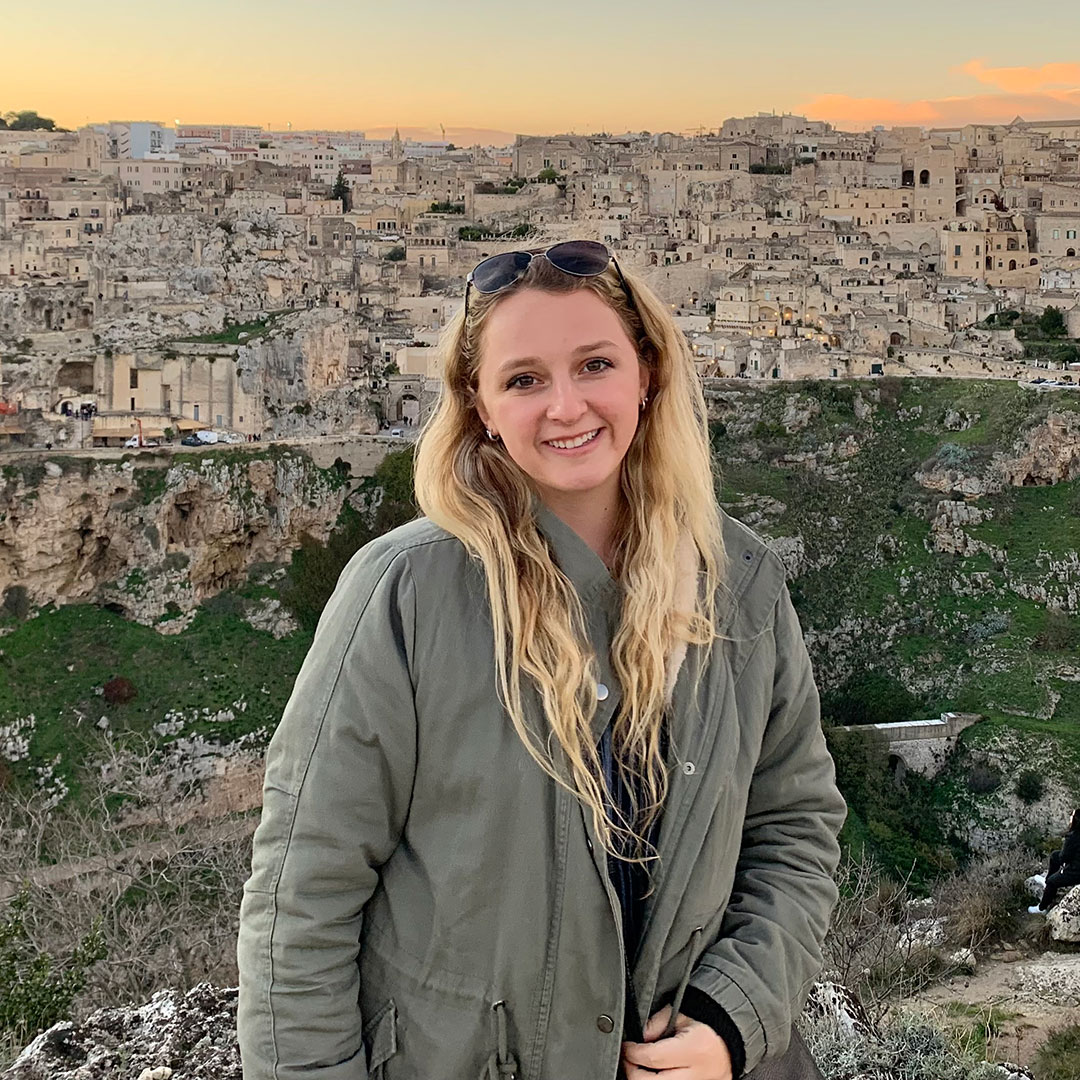 Kacee French '22
Physician Assistant (PA) program at Clarkson University
Major: Biology
Minors: Environmental Studies, Entrepreneurial Studies
"HWS has set me up for success. The STEM classes here are definitely challenging and the professors have held me to very high standards which have prepared me for the rigorous course load that I will have in PA school."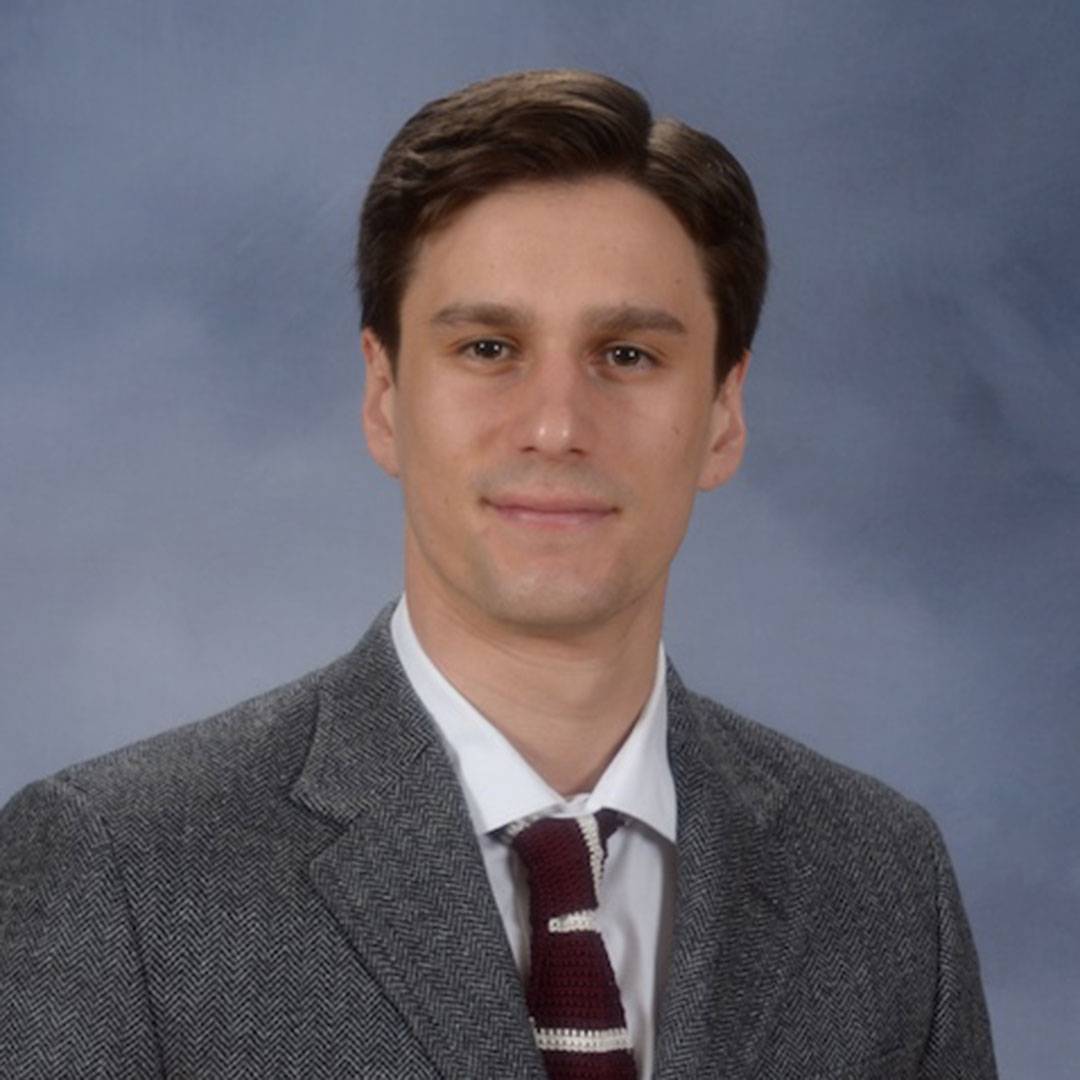 Charlie Widing '22
Moelis & Company, Investment Banking Analyst
Majors: Biochemistry and Educational Studies
"This industry is saturated with competitive applicants, the candid advice I received from Career Services and HWS alums was influential in preparing me for my interviews."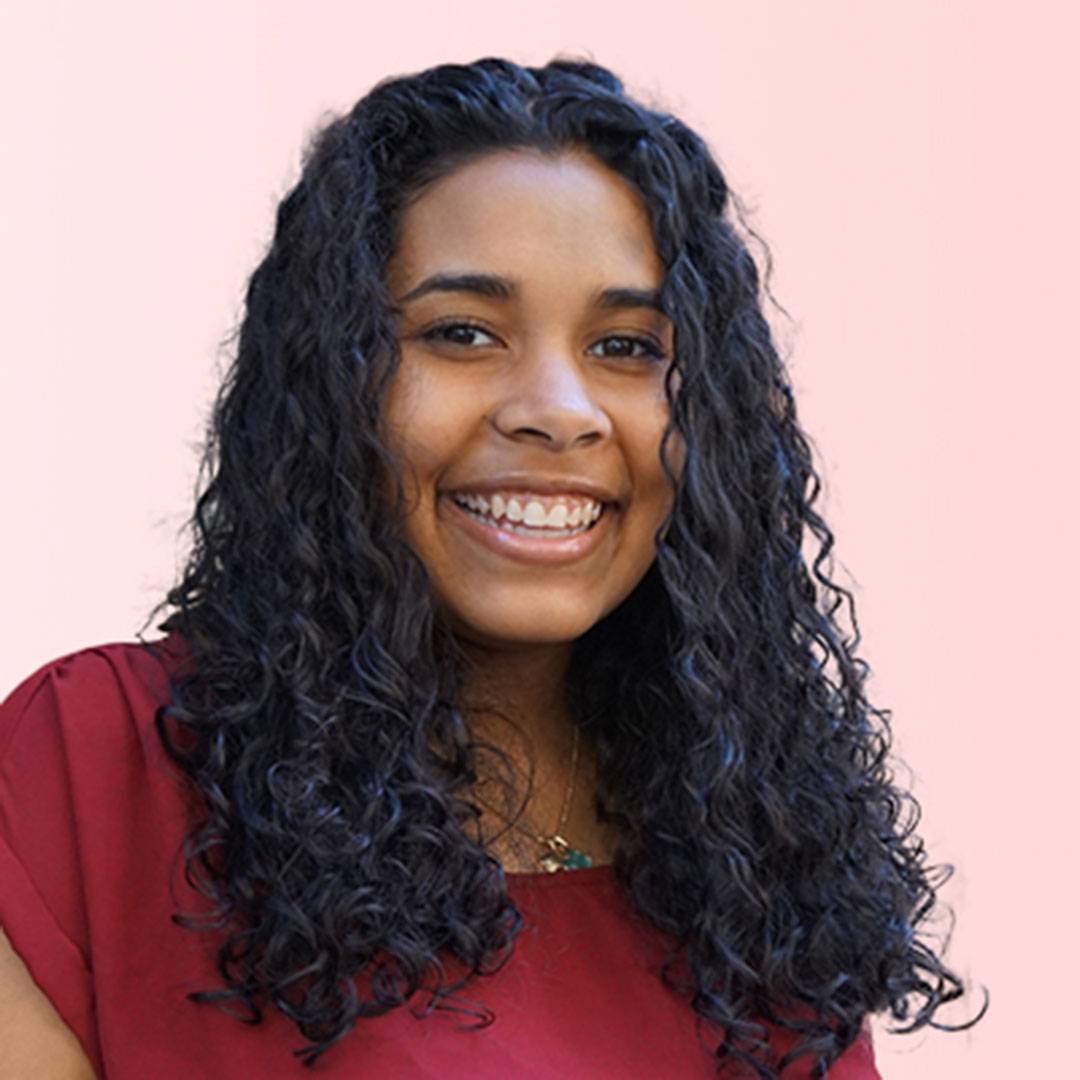 Gabriela Martinez '22, MSM'23
HWS Master of Science in Management program
Majors: Education and Anthropology
Minor: Entrepreneurial Studies
"Through the courses and fieldwork that I completed at HWS, I've learned that a leader consists of multiple things but mainly a great leader values peoples' weaknesses and strengths and encourages them to grow and helps them reach their goals."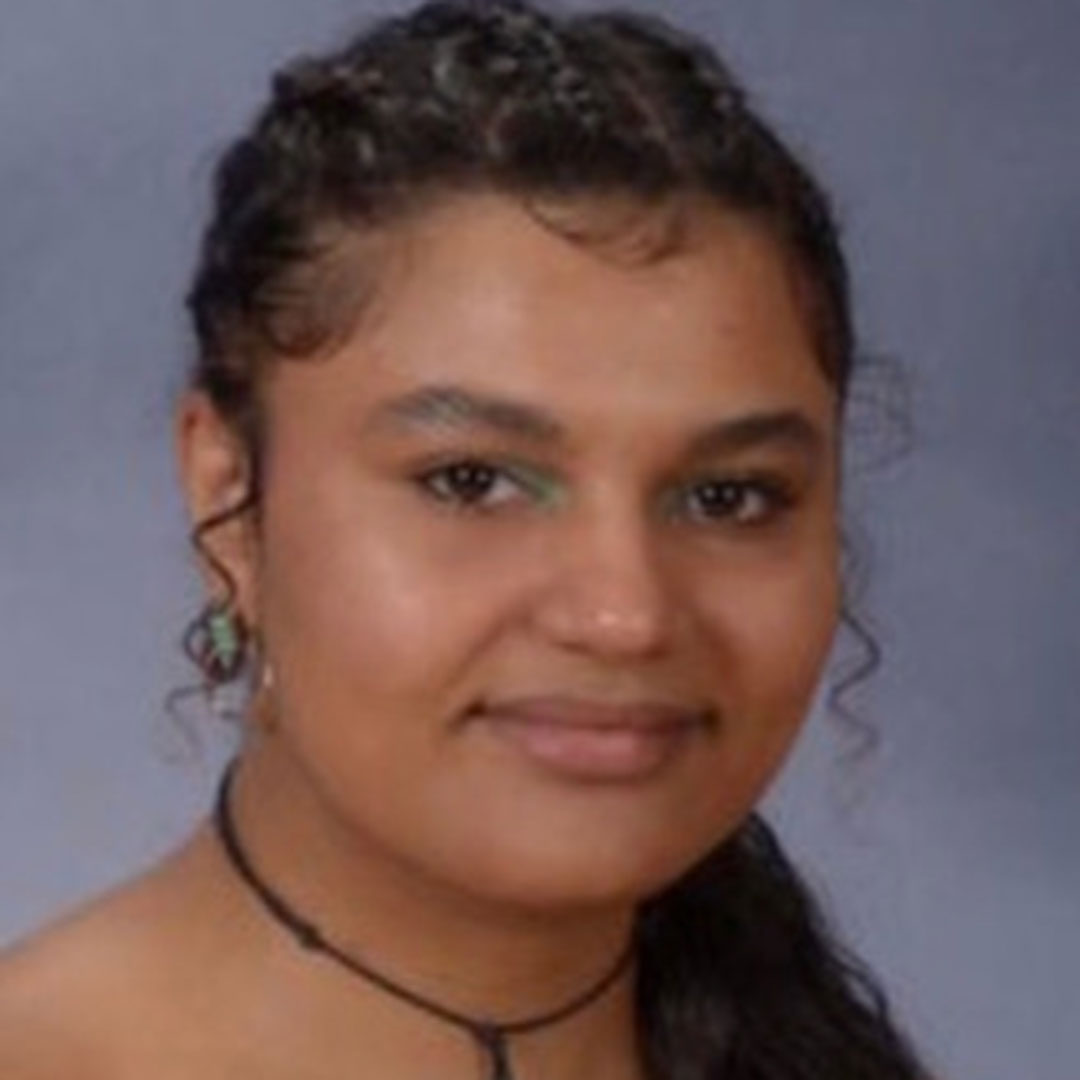 Zerina Makhdoomi '22
Stony Brook University, Master of Social Work
Majors: Media & Society, Psychological Science
"At Hobart and William Smith, I have learned to advocate for myself and how to create a balance in order to be academically successful."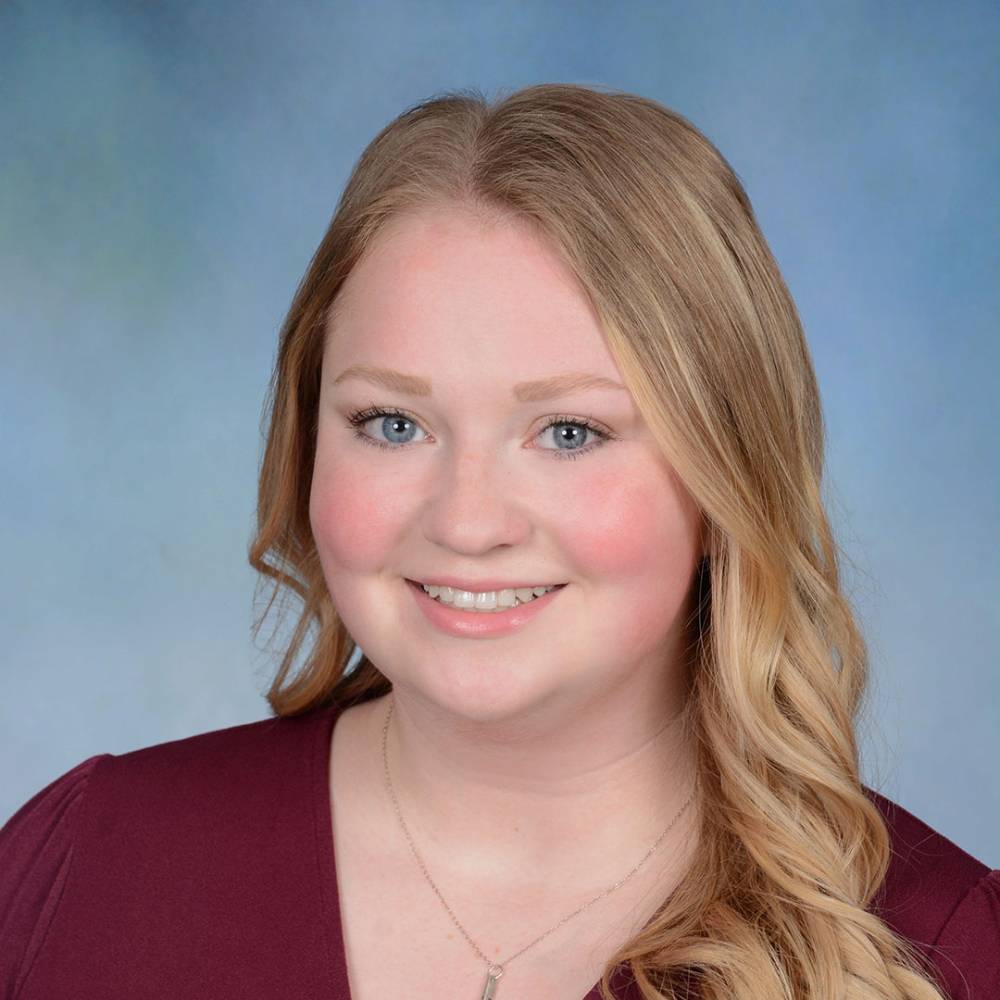 Rebecca Huss '22
North Dakota State University, Organic Chemistry Ph.D. program
Major: Chemistry
"Participating in summer research at HWS made me realize that I wanted to go to graduate school. But the continuation of organic chemistry research through independent studies is what has really prepared me to pursue organic chemistry in graduate school."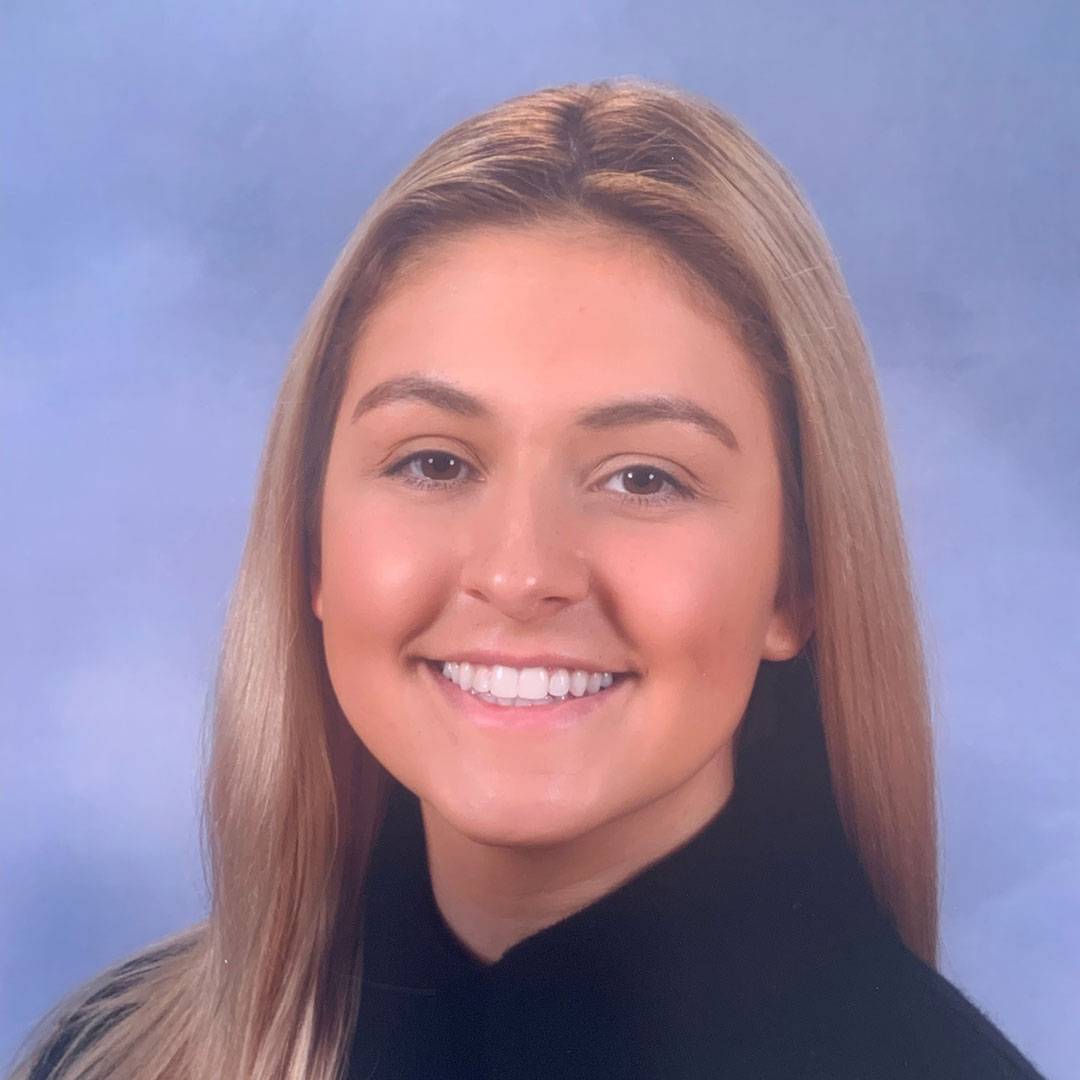 Alice Mitchell '22
Massachusetts General Hospital, Institute of Health Professions, Master of Science in Nursing
Major: Biology
"The Clinical Internship program at HWS provided me with a great experience shadowing operating room nurses in the Orthopedic Surgical Center in Geneva. Receiving my master's will be the start of my journey to become a Pediatric Nurse Practitioner."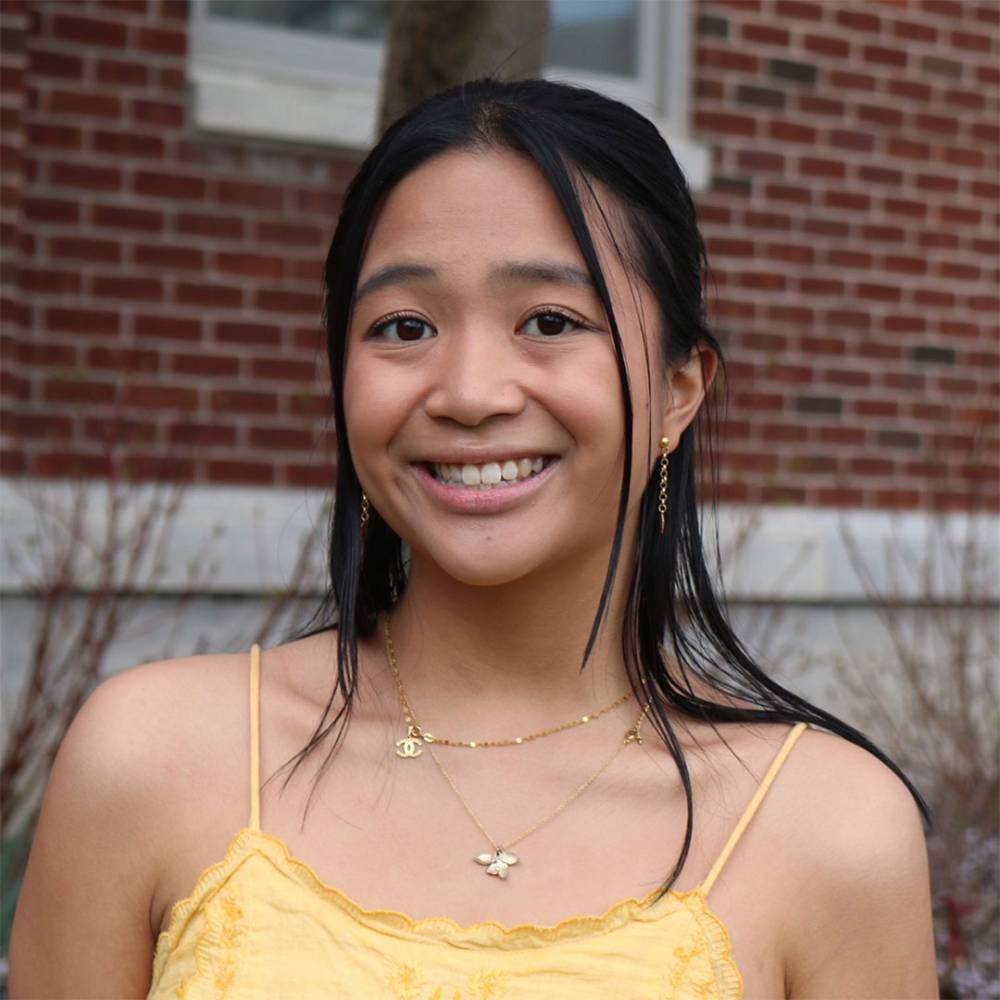 Abby Leyson '22
Rhone Athletics in Stamford, Conn., in Human Resources
Major: Writing and Rhetoric
"The Writing and Rhetoric curriculum has challenged me to constantly think outside the box whenever given difficult tasks."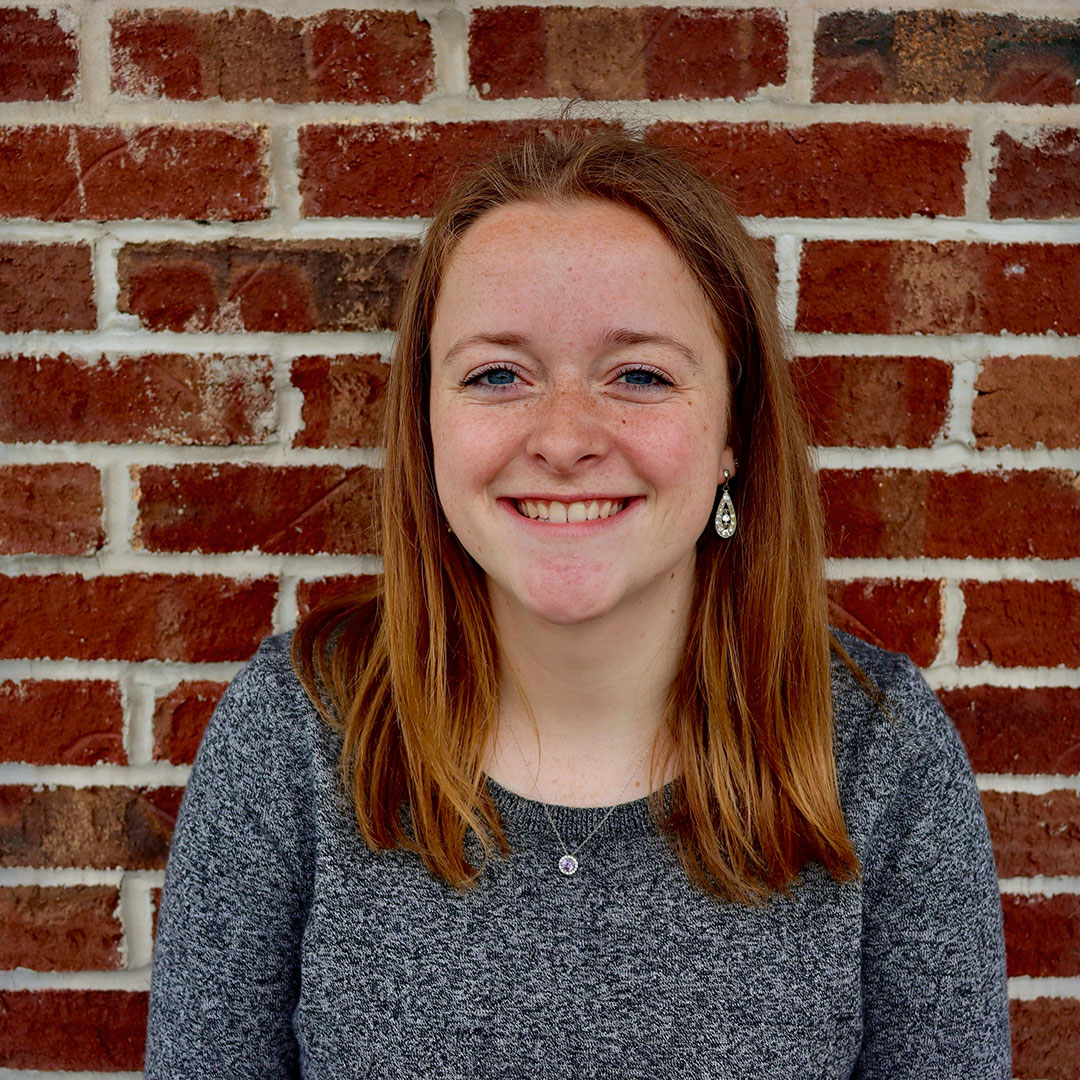 Kimberly Waldek '22
Gallagher, Client Service Associate
Majors: Economics, Mathematics
"My time at HWS has helped me grow and develop key relationships with friends and professors. HWS has allowed me to become more confident in my abilities."
Aaron Maguyon '22
Third Bridge Group, a NYC investment research group, as an Associate
Major: Economics
"As a student-athlete, I learned to make the most of my time in and out of the classroom to ensure I was competing at the highest level every day."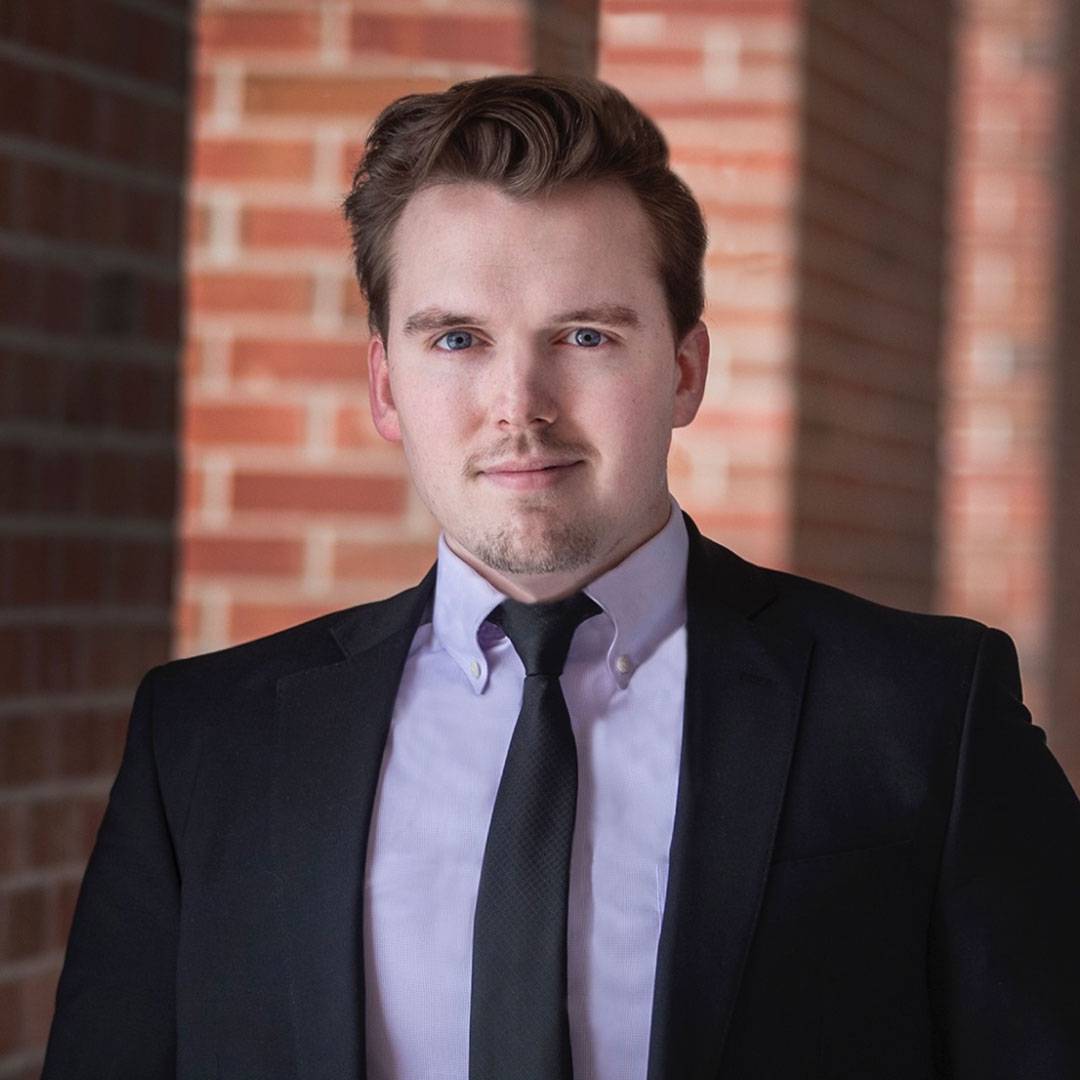 Zachary Lemieux '22
Lemieux & Associates, private investigator
Major: Music
"Hobart College helped me learn several lessons I wouldn't have otherwise learned as quickly, including but not limited to time management, the qualities of a great leader, and the ability to see beyond the finish line."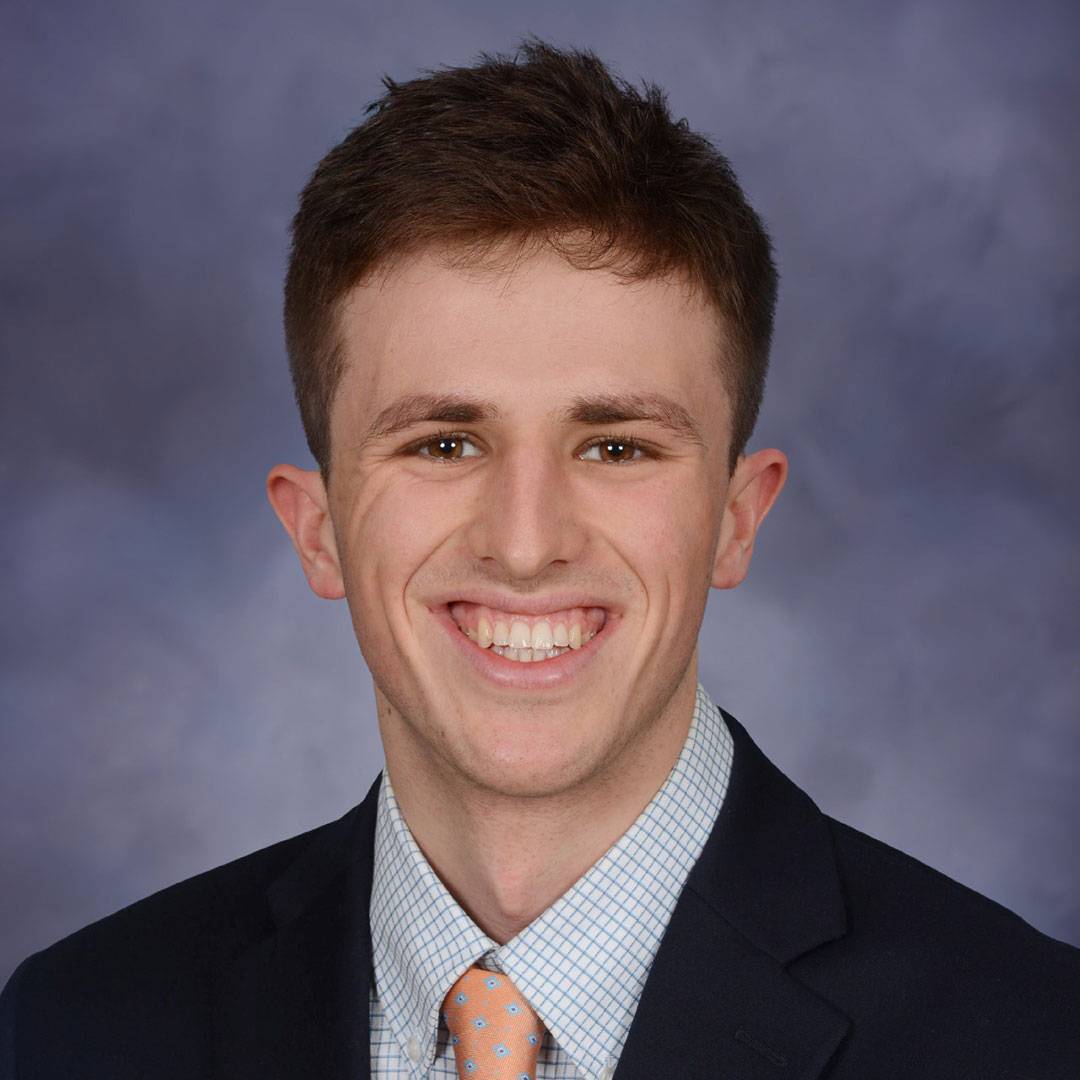 Matthew McNulty '22
Dana-Farber Cancer Institute, Research Technician
Major: Biology
"At HWS, I've worked in the Mowery Lab, researching a class of small molecule anticancer agents, assessing the cytotoxicity of compounds on a leukemia cell culture, and evaluating the binding of these compounds to a protein. I really got to explore my passions."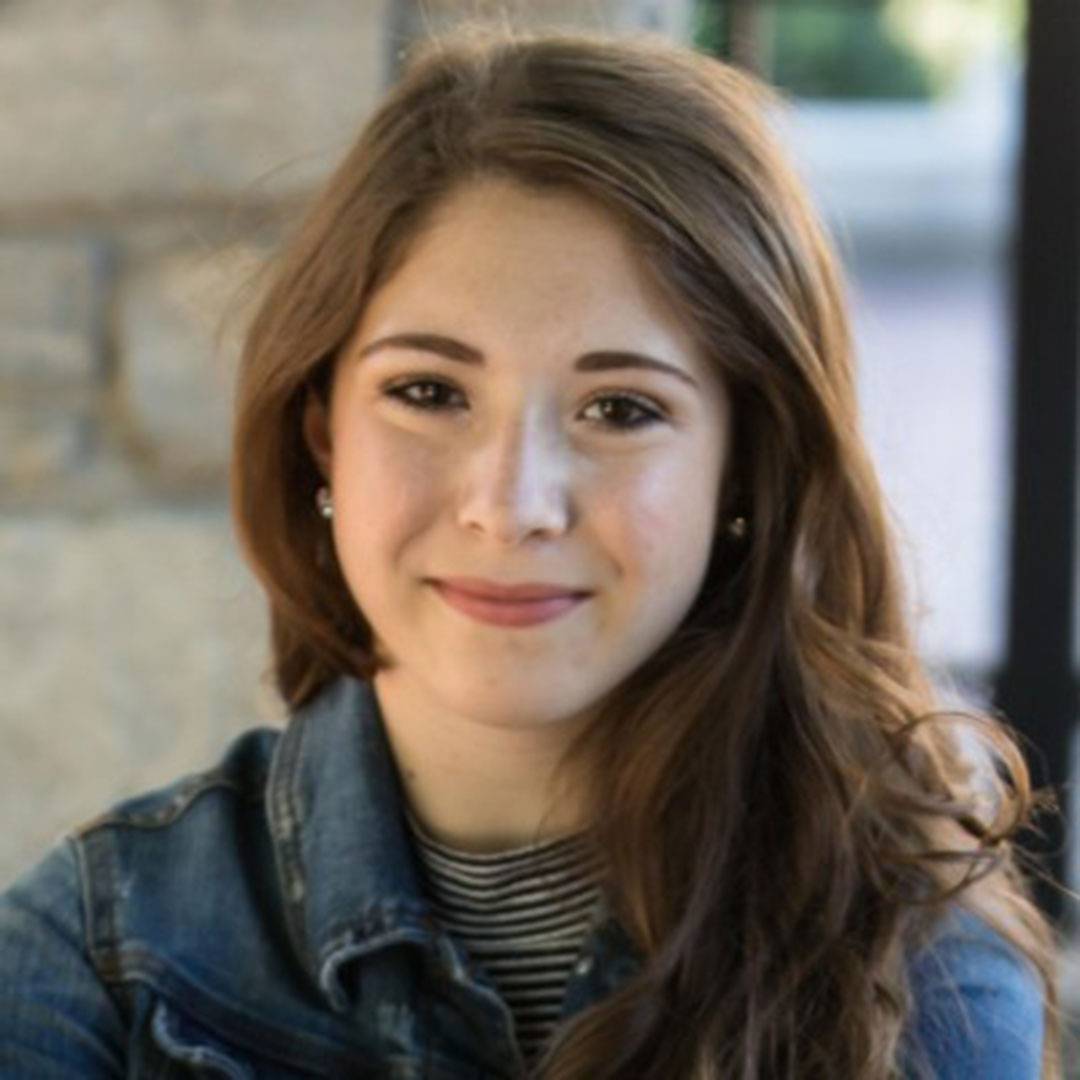 Alexandra Low '21, MAT'22
North Syracuse Central School District, Math Teacher
Majors: Mathematics, Educational Studies
"The faculty and staff in the Education Department are all incredible. I am particularly thankful for the guidance I received from my advisor, Professor Paul Kehle, who supported me from my very first semester all the way to preparing me for my job interview."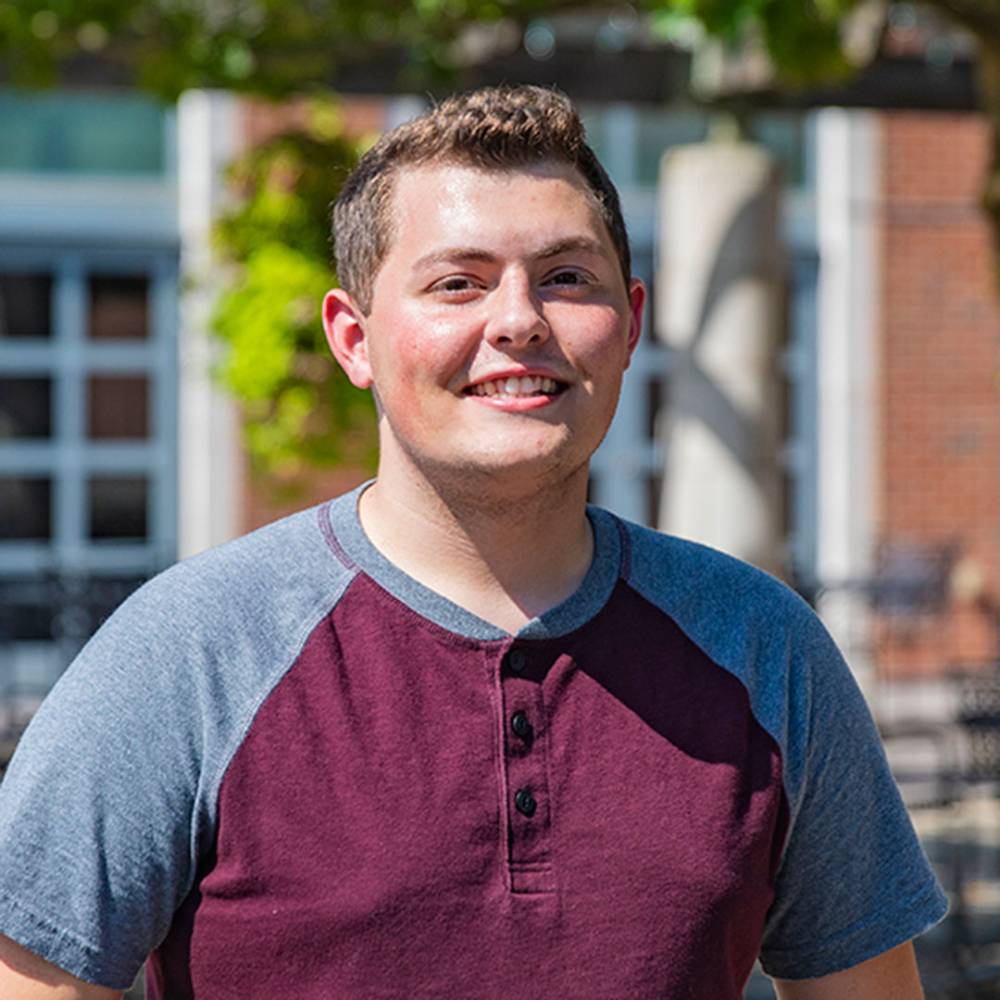 Garrett Downs '22
Johns Hopkins School of Nursing
Major: Biology
"HWS has prepared me for a graduate-level education because I have been given a deeply well-rounded understanding of biological systems."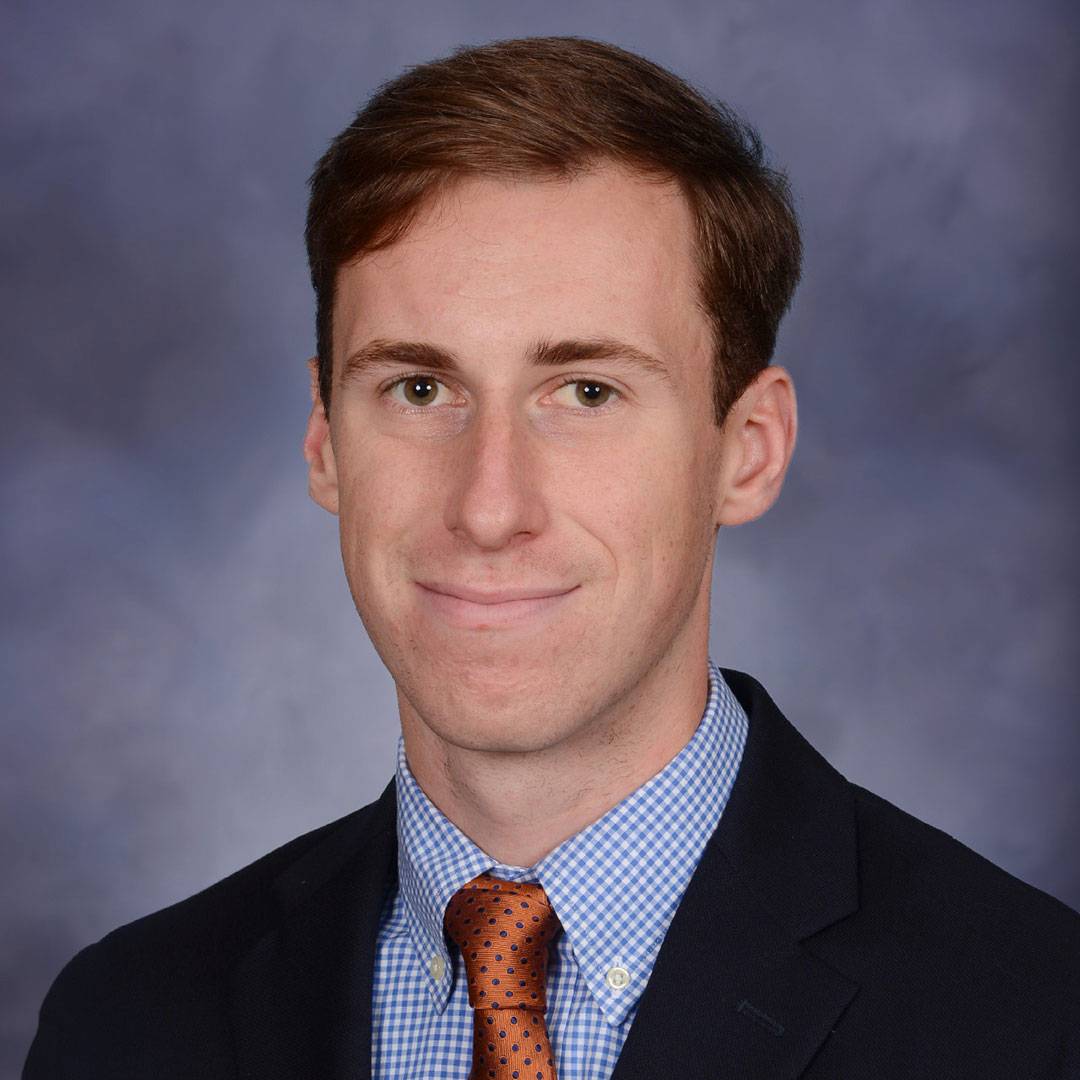 Matthew Habersaat '22
Merkley & Partners, Assistant Media Planner, NYC
Majors: English, Media & Society
"HWS is a tight knit community. It is because of the memorable experiences I had at HWS that I chose to accept a role at a smaller agency in NYC."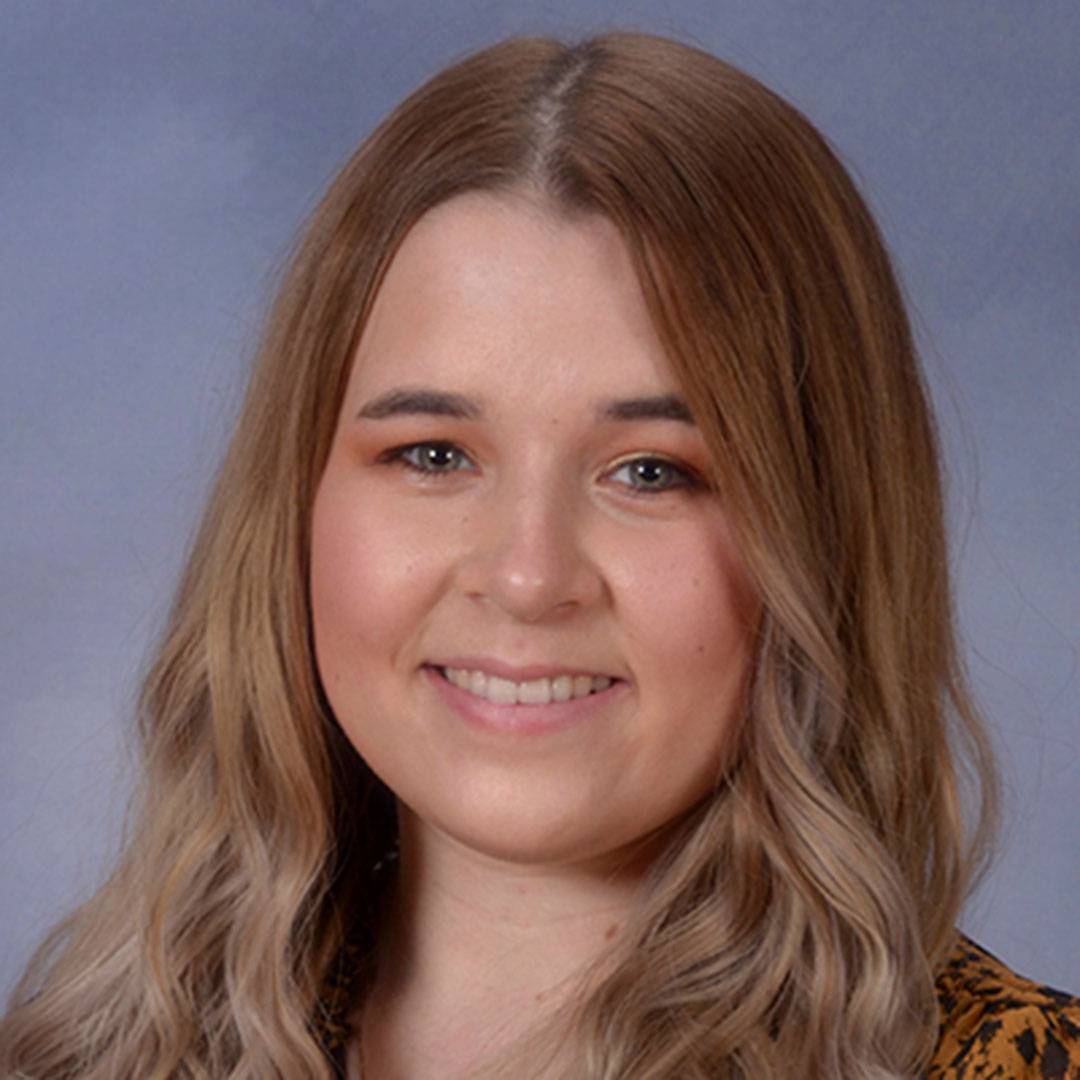 Allie Bonagura '22
University of Iowa, Master's in Public Health
Individual Major: Healthcare, Identity and Equity
"I hope that by getting my MPH and continuing to focus on underserved populations in the U.S., I will be able to really make a difference in people's lives through my medical practice."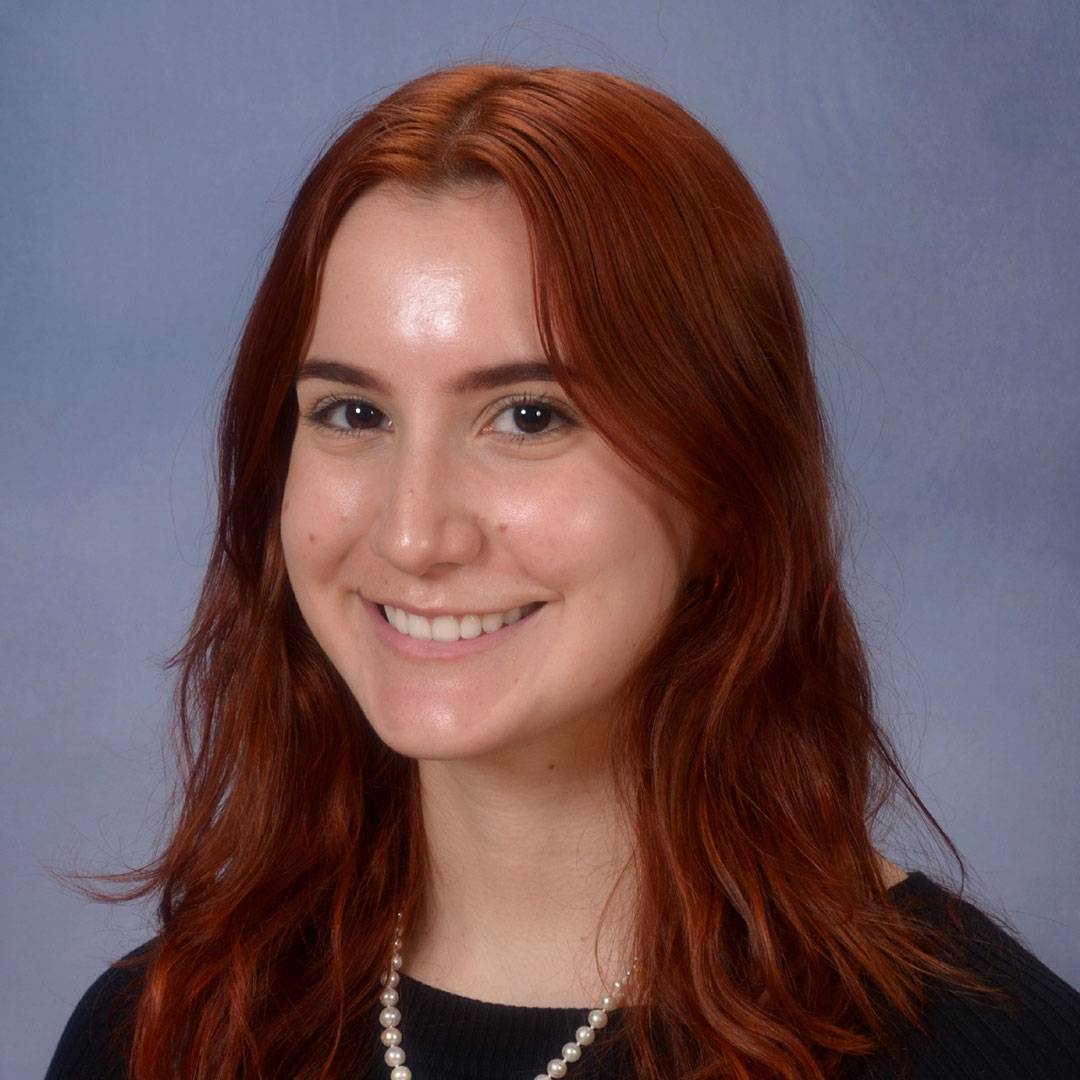 Catherine Britt '22
University of Massachusetts Amherst, Master of Arts and Sciences
Major: Geoscience
"HWS prepared me by giving me a background in scientific research, writing and presenting, which will help me in my graduate studies."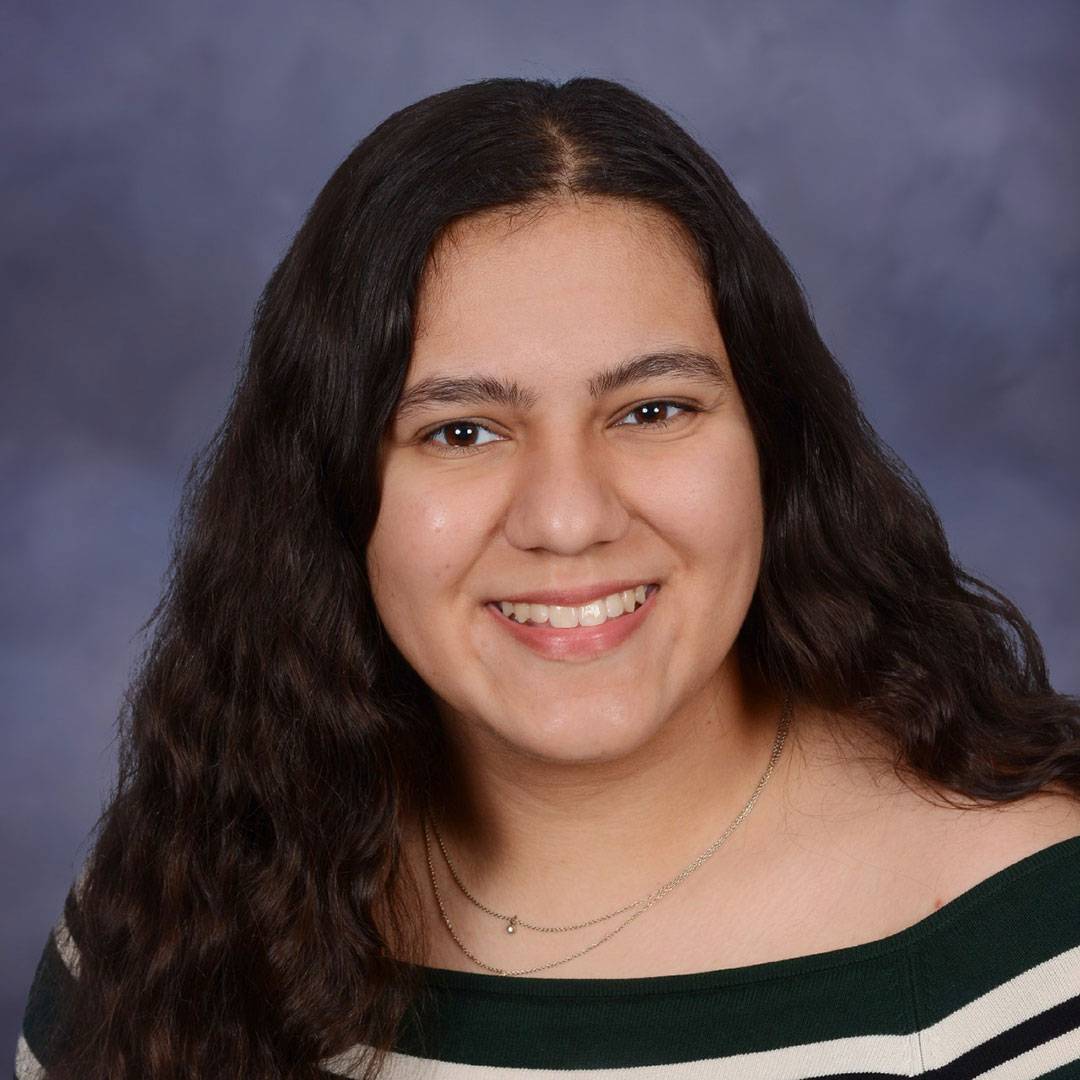 Julia Bellamy '22
Thayer School of Engineering at Dartmouth College
Major: Physics
"The HWS Physics Department has allowed me to explore many academic interests, engage in amazing experiences like RockSat-C and Honors, and develop long-lasting connections with the great faculty and students."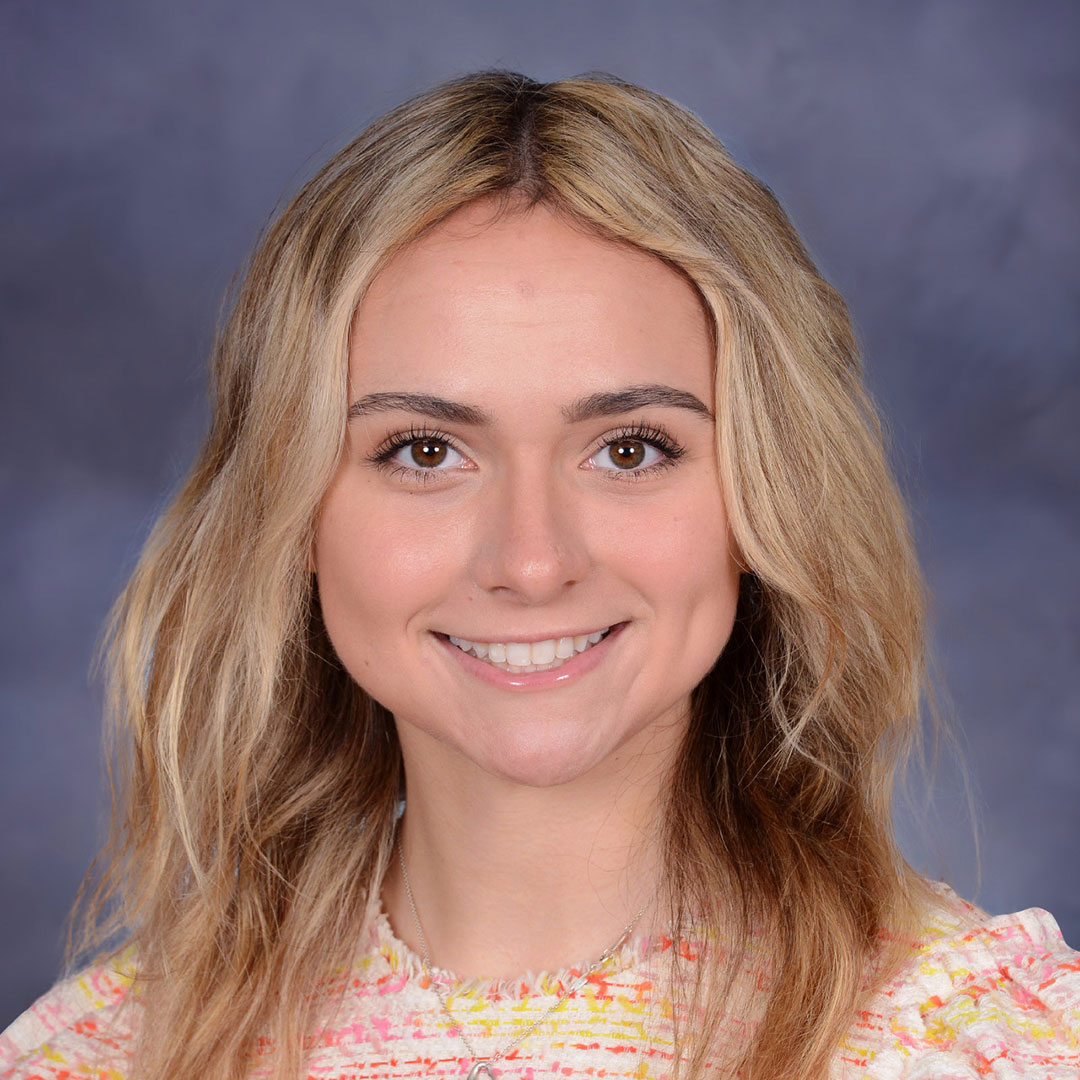 Hannah Bilton '22
Suffolk University Law School
Majors: Biology, International Relations, Political Science
"HWS gave me a dynamic education which allowed me to jump into the LSAT and law school without any hesitations."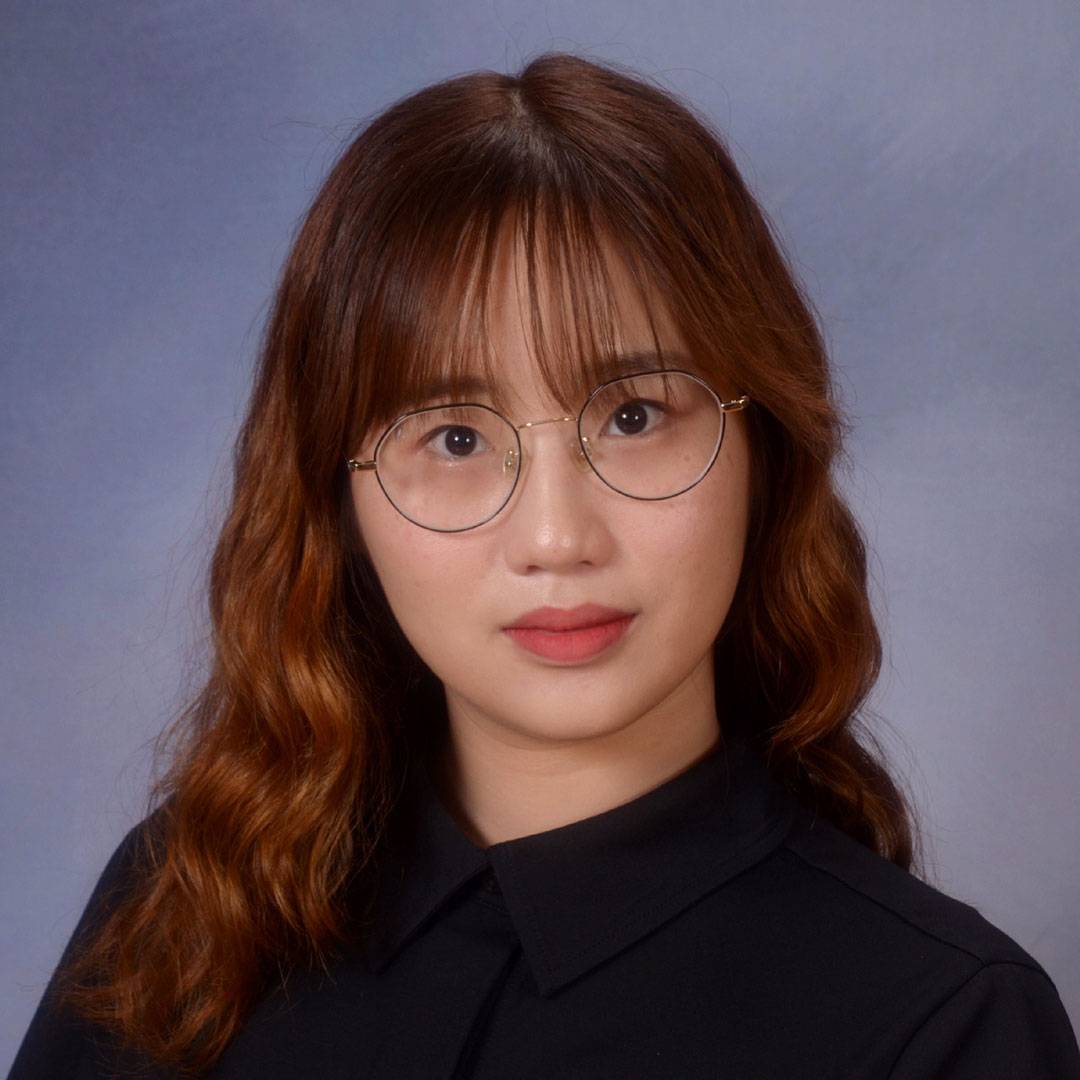 Deying Chen '22
Graduate School, Washington University St. Louis
Major: Architectural Studies
"HWS cultivated me to be someone who is sympathetic, humble, selfless, righteous and ready to devote the rest of my life to social justice and equality."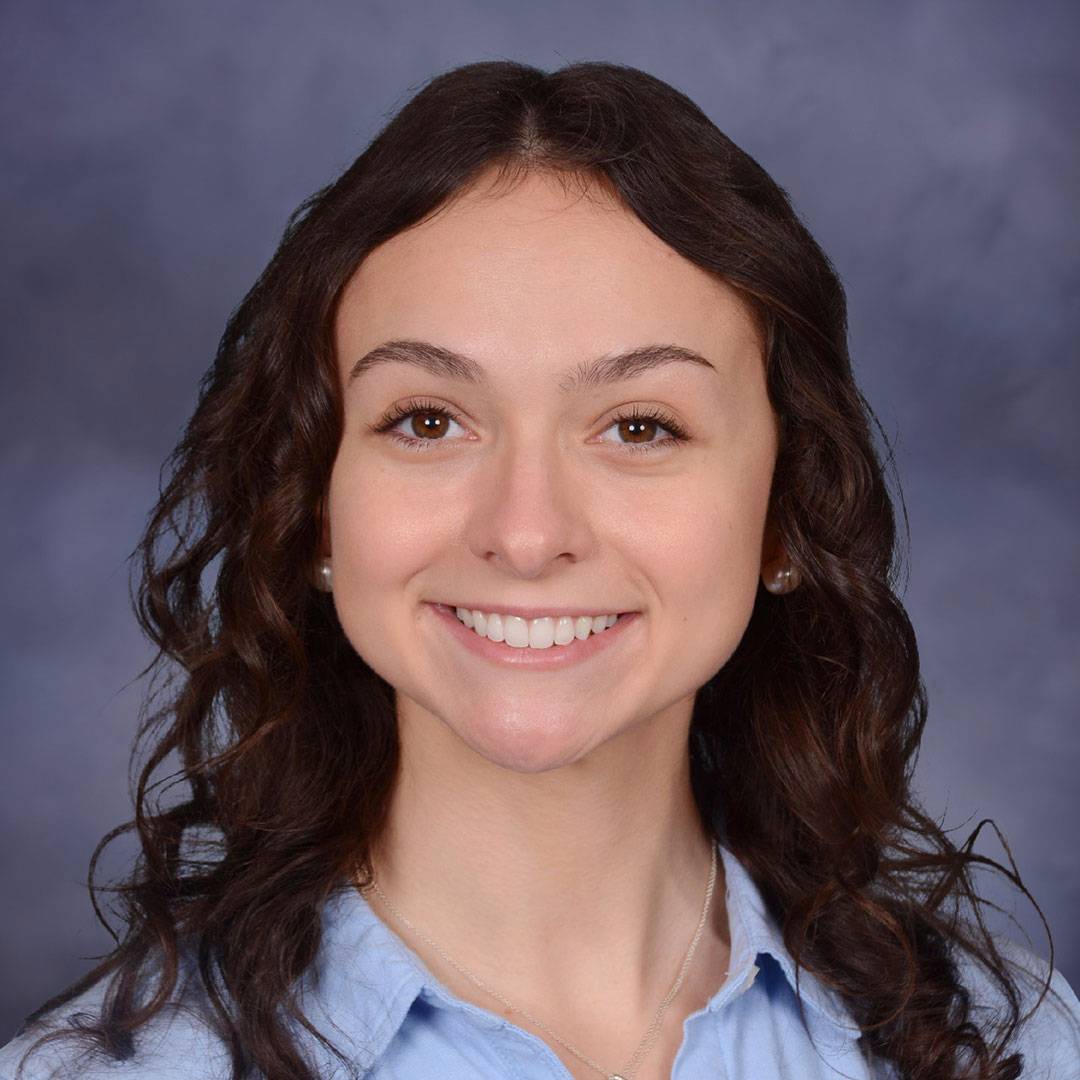 Emma Bilton '22
Suffolk University Law School
Majors: Psychological Science and Sociology
"HWS gave me the tools to be an independent thinker through the supportive professors and classroom discussions."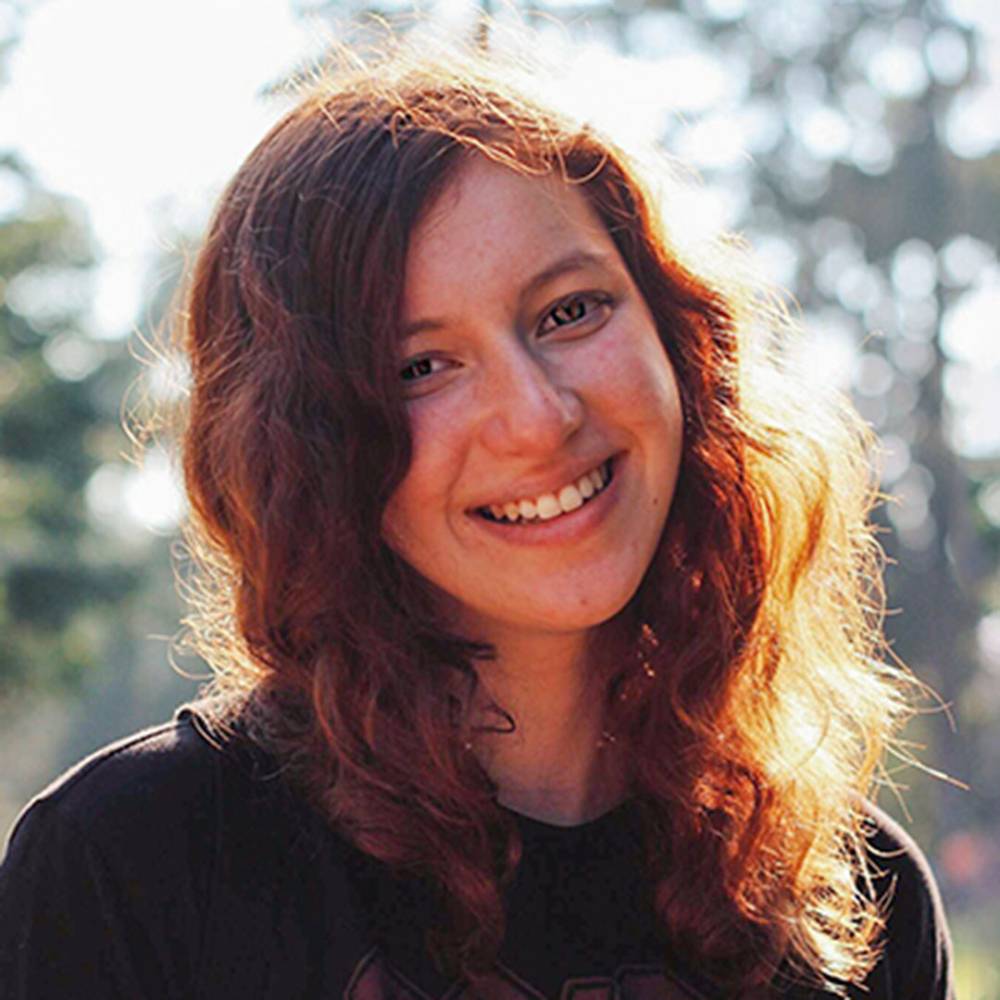 Talia Fleishmann '22
Jeff Hoffman CRO, marketing department
Major: Educational Studies
"HWS Career Services can take you a long way in building your network and giving you a sense of your long-term career goals."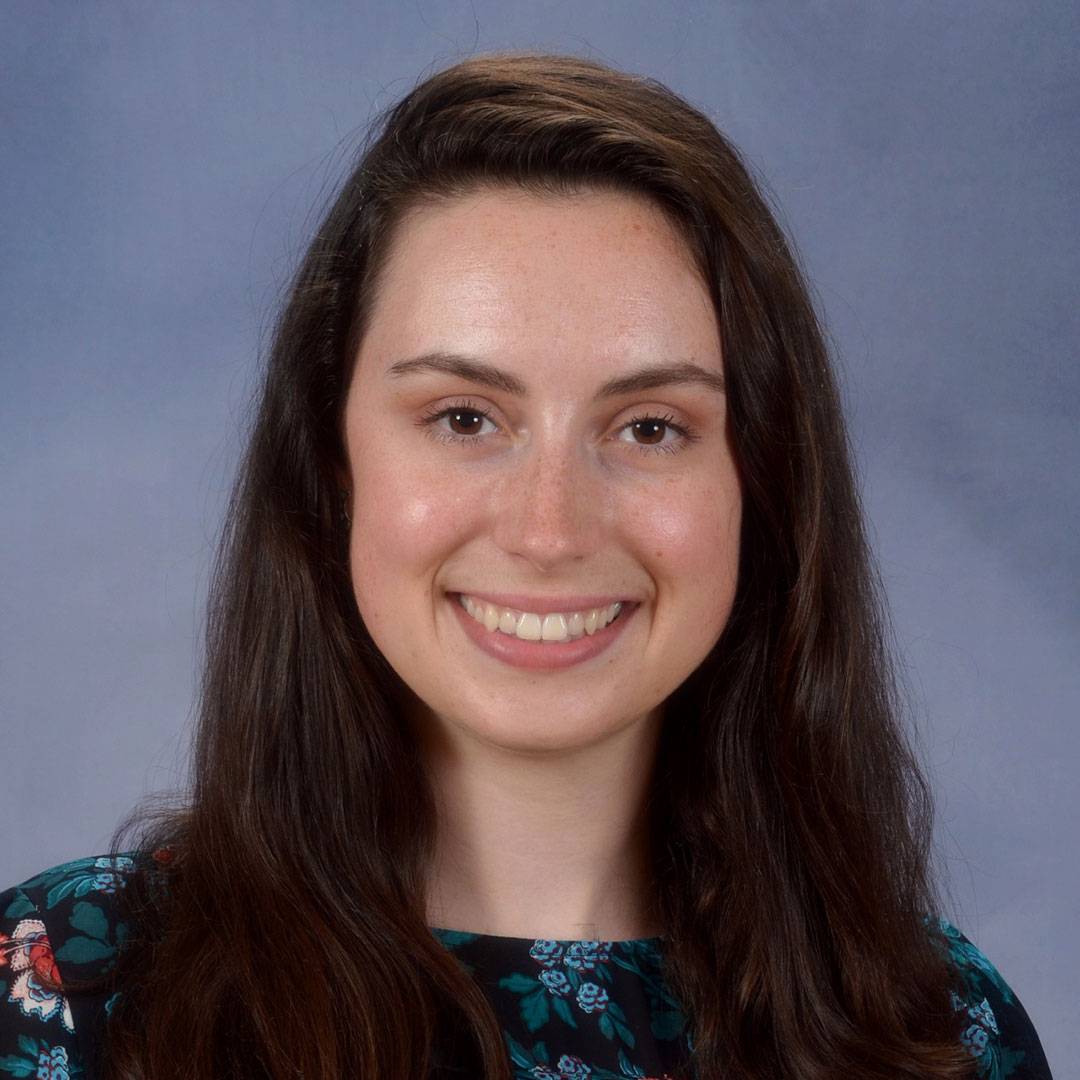 Freya Birkas-Dent '22
Masters of Public Policy at the University of Virginia
Majors: Economics and International Relations
"HWS' opportunities for mentorship through faculty, staff, coaches have allowed me to grow immensely as a student and individual, giving me the tools to communicate, lead and serve."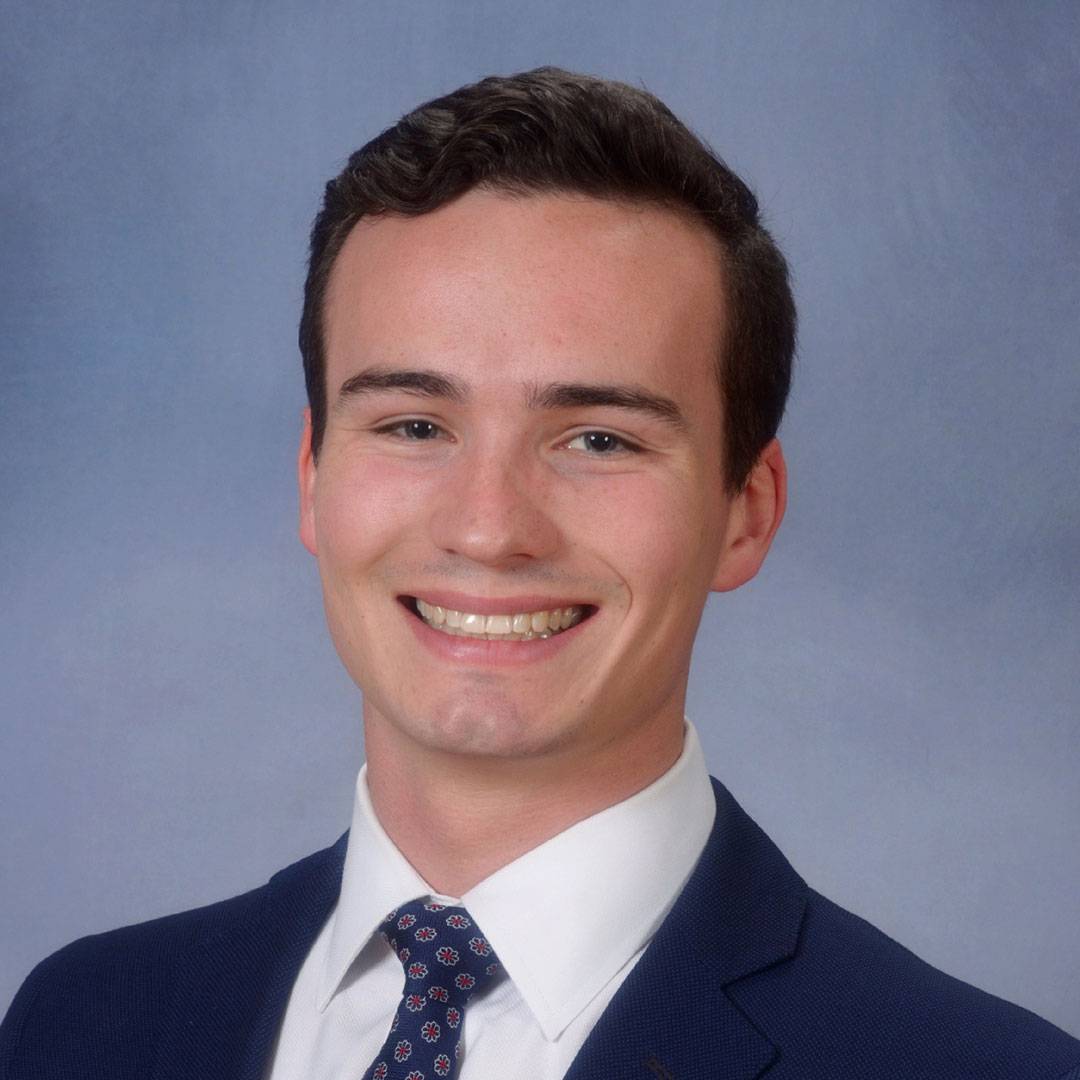 Hayden Dieterle '22
UBS, Wealth Management
Major: Economics
"Through my studies I discovered I was interested in investment banking. I wanted an opportunity to build relationships and see the impact of what I was doing."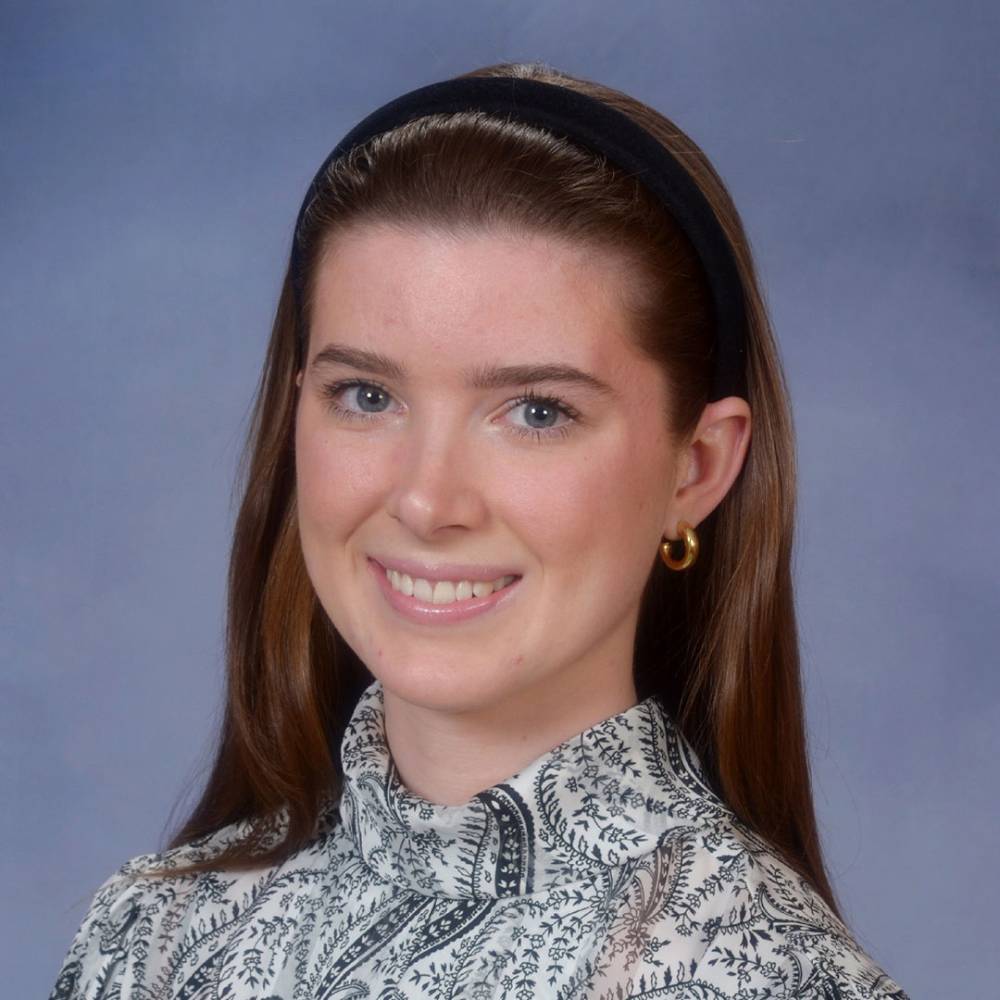 Madeleine Burns '22
J. Crew, Assistant Merchant in Women's Lounge and Sweaters
Major: Economics
"I was lucky to have the support of Mary Kate Bates, an HWS alumna and the VP of merchandising at J.Crew, who provided me with this opportunity."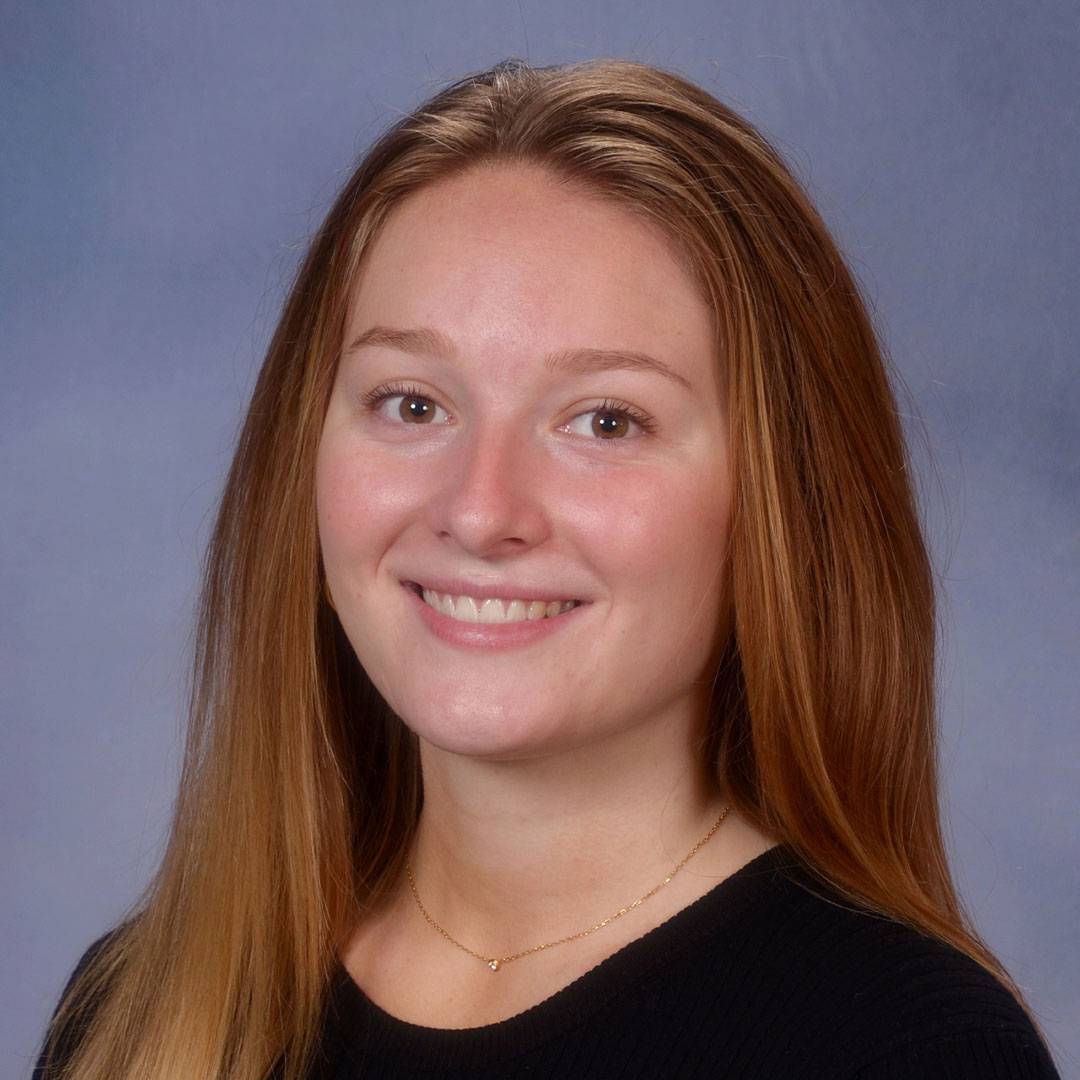 Margo Grapshi '22
English Teaching Assistant in France through TAPIF (Teaching Assistant Program in France)
Majors: Media & Society, Writing & Rhetoric
"I believe my liberal arts education and broad interests and studies have prepared me for the future."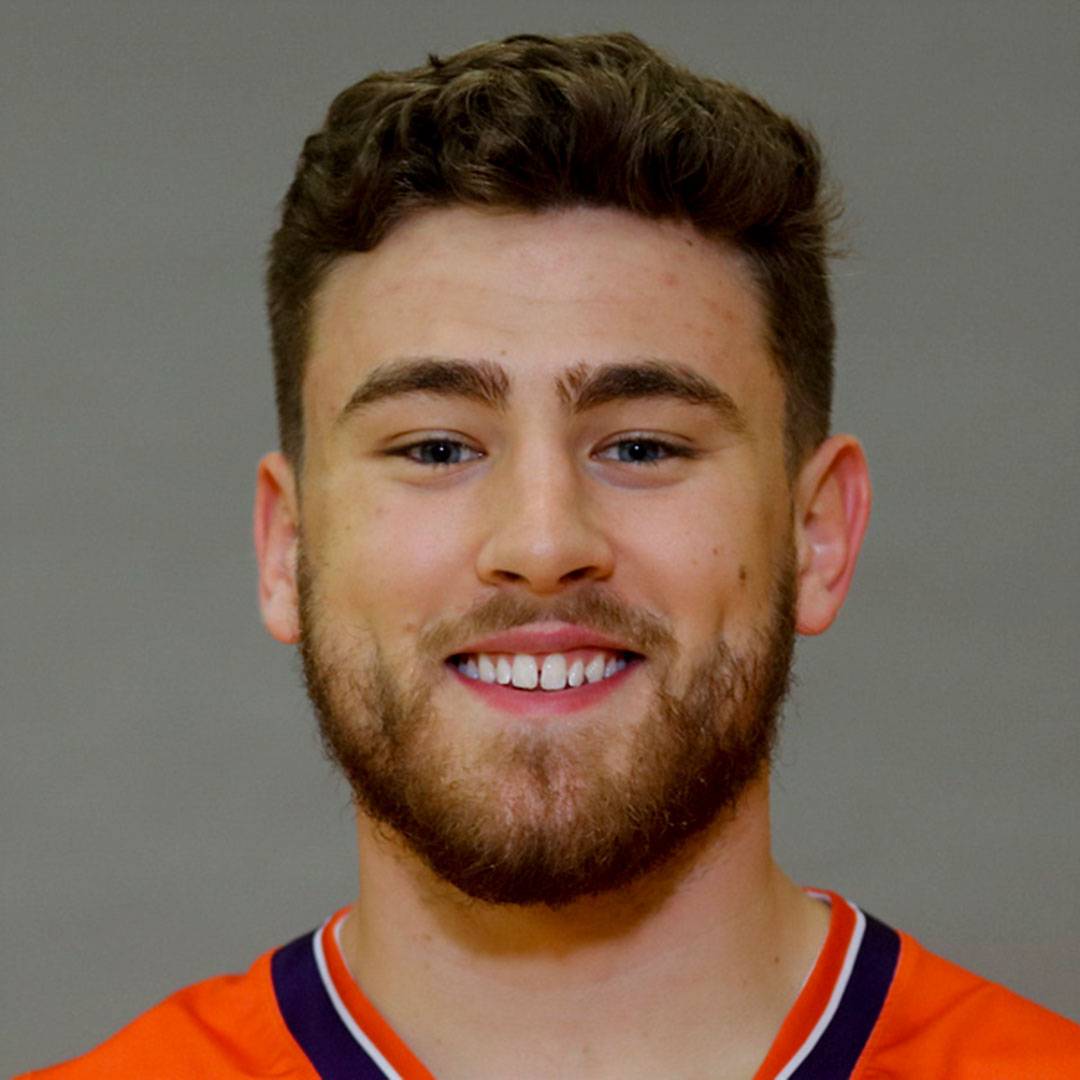 Jack Lesure '21, MSM '22
Interim Assistant Director of Admissions at HWS
Major: Philosophy
"I'm forever grateful for HWS for introducing me to the people, ideas and opportunities that have helped me grow into a person my younger self could never have predicted."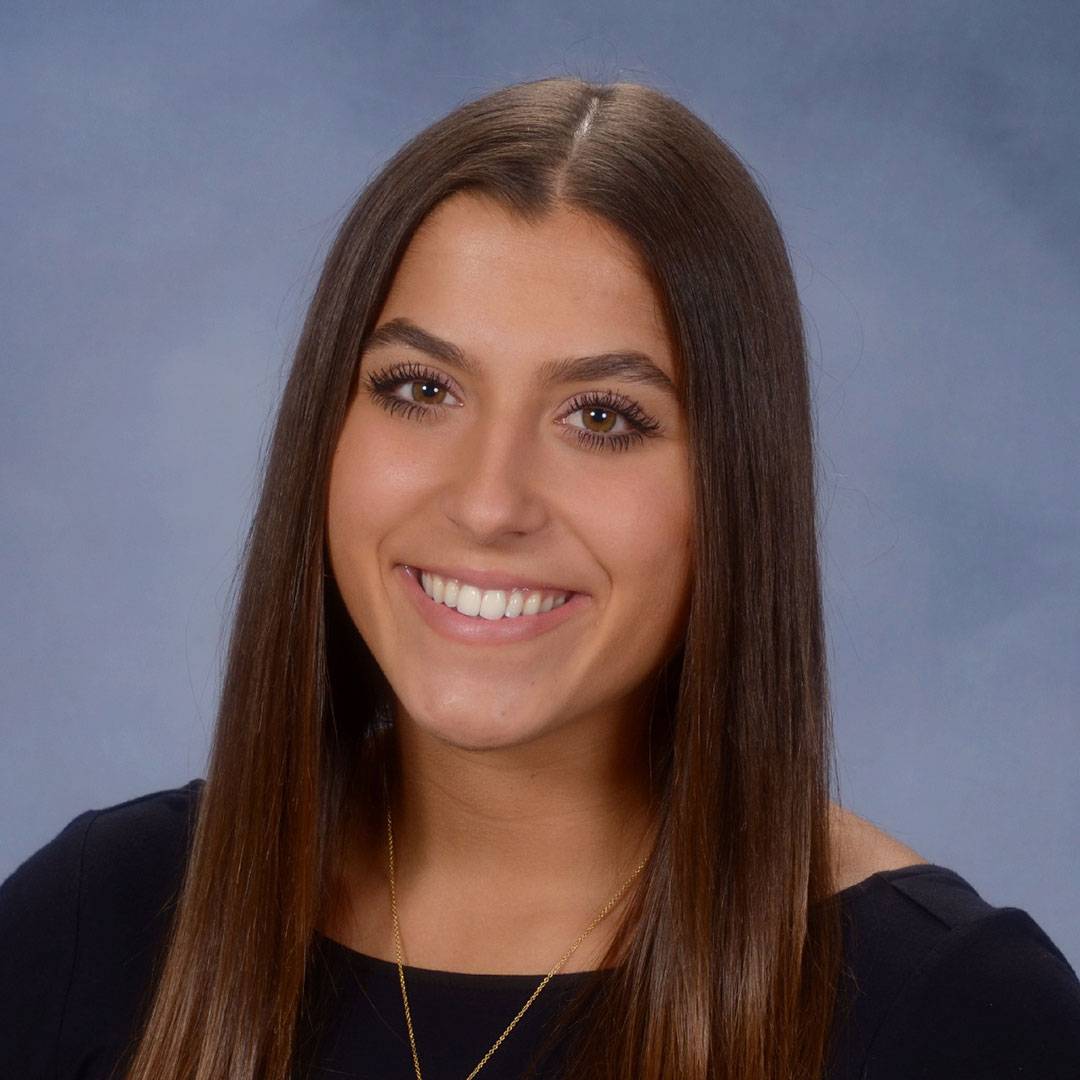 Christina Mitrow '22
Bank of America, Global Transactions Services Specialist
Major: Chemistry
"Chemistry at HWS is a challenging major that's also very rewarding."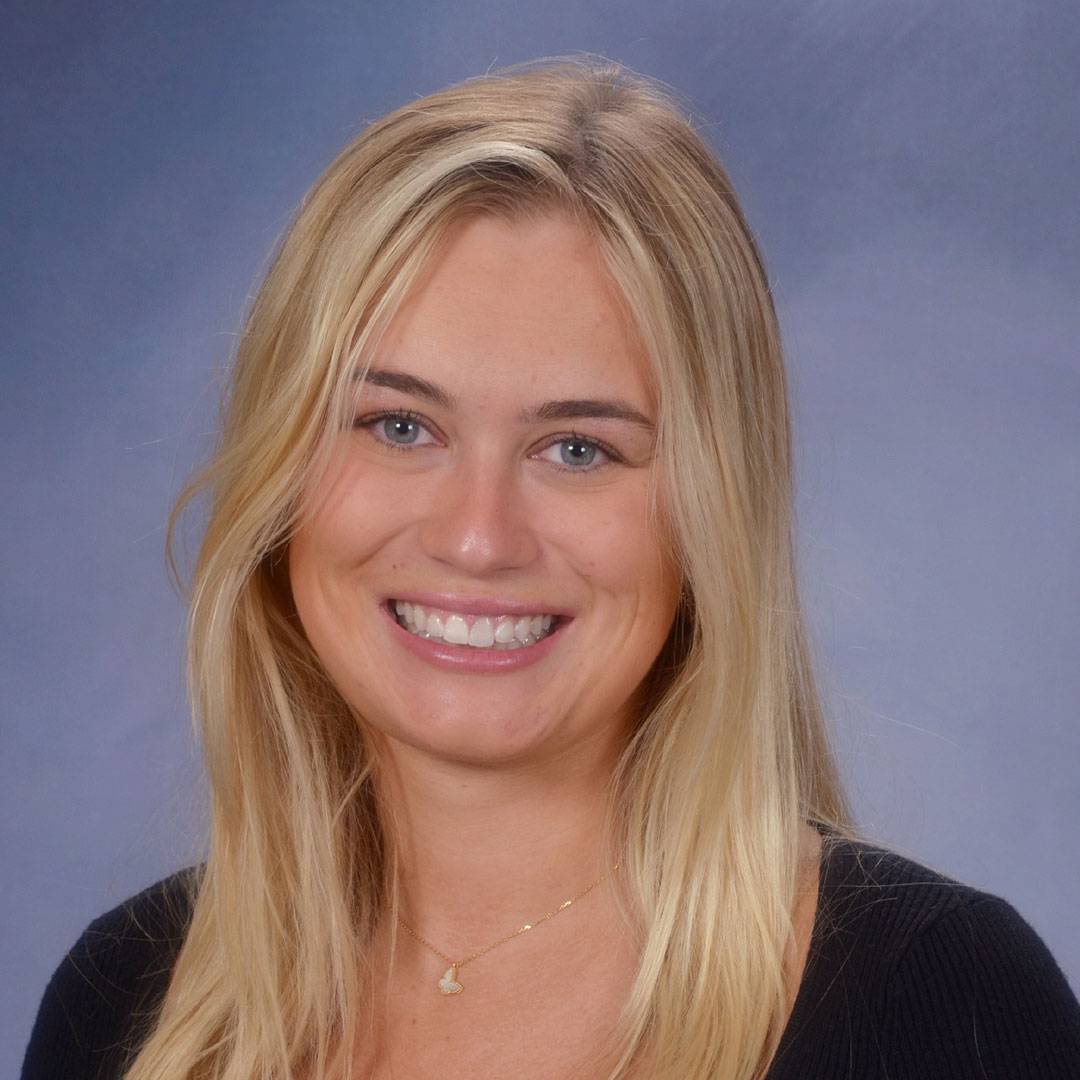 Elizabeth Cannon '22
Master of Public Health, Imperial College
Major: Biology
"The opportunities presented to me by the HWS Leads program was the ultimate driver for my decision to apply to Master of Public Health programs, as I found my passion for helping others."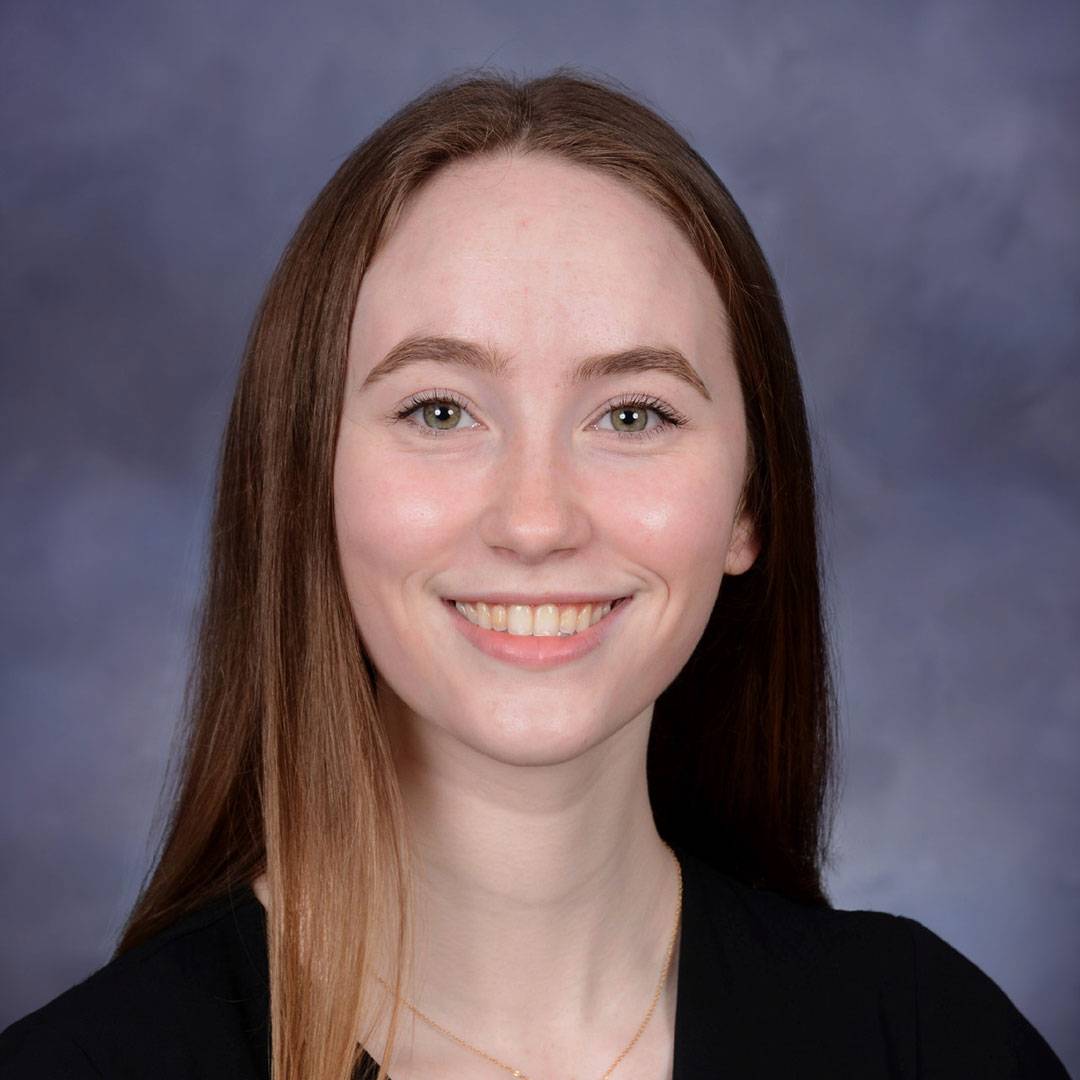 Emily Rundlett '22
University of Connecticut School of Dental Medicine
Major: Chemistry
"All of the faculty in the Chemistry Department have high standards that helped me reach my fullest potential."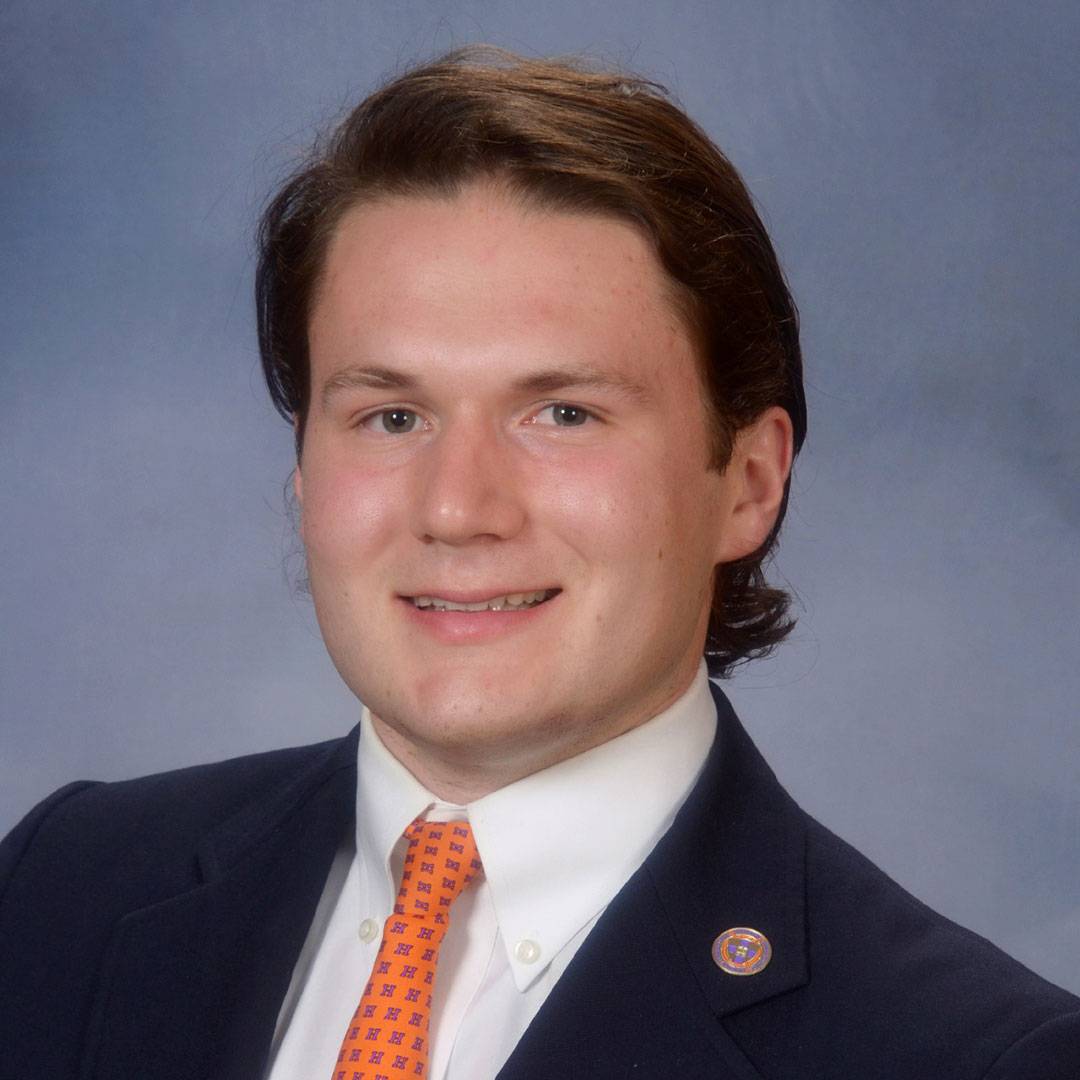 Stewart Falso '22
The Elliot Group, Associate, NYC
Majors: Economics and History
"HWS pushed me to take risks both in and outside of the classroom that allowed me to gain the necessary experiences for today's workforce."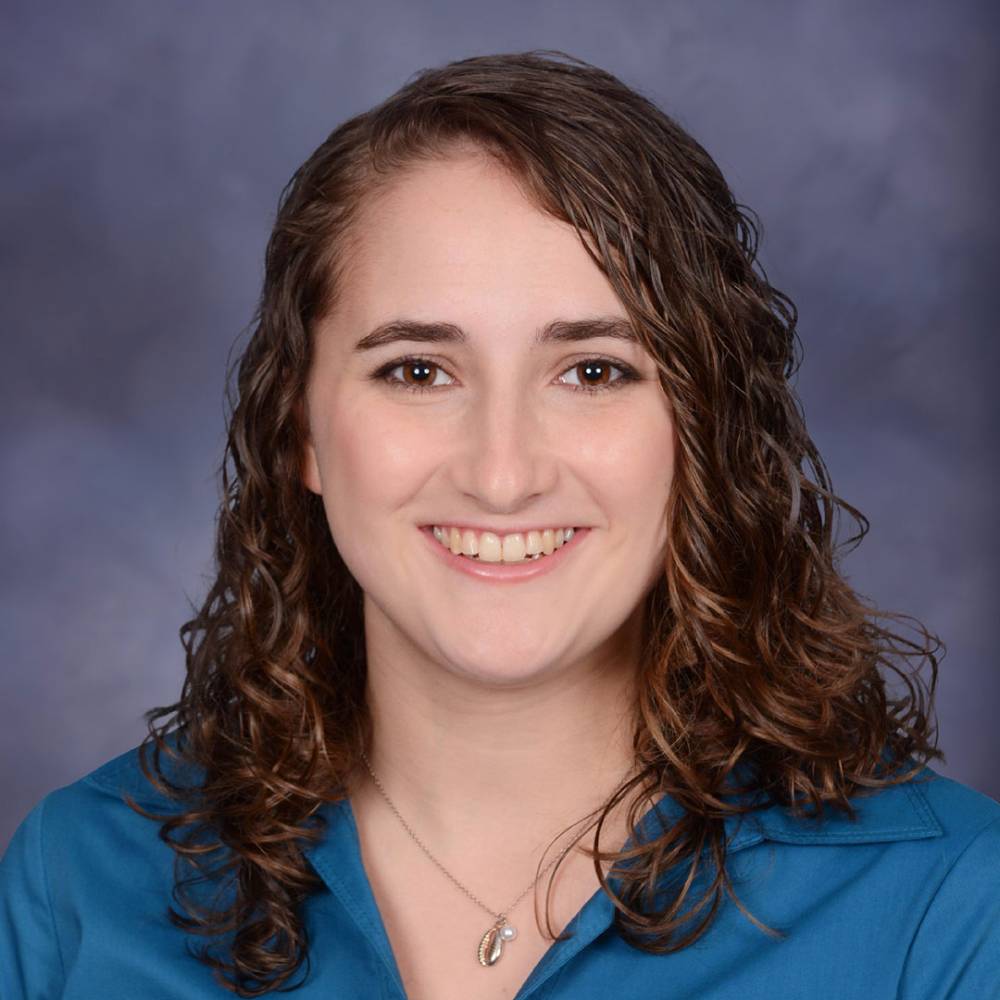 Colleen Boucher '22
Penn State University, Doctorate Program in Neuroscience
Majors: Biochemistry and Mathematics
"HWS provided me with mentors who helped support and encourage me to pursue my goals. These mentors pushed me to achieve a higher level of standards and reinforced my passion for learning."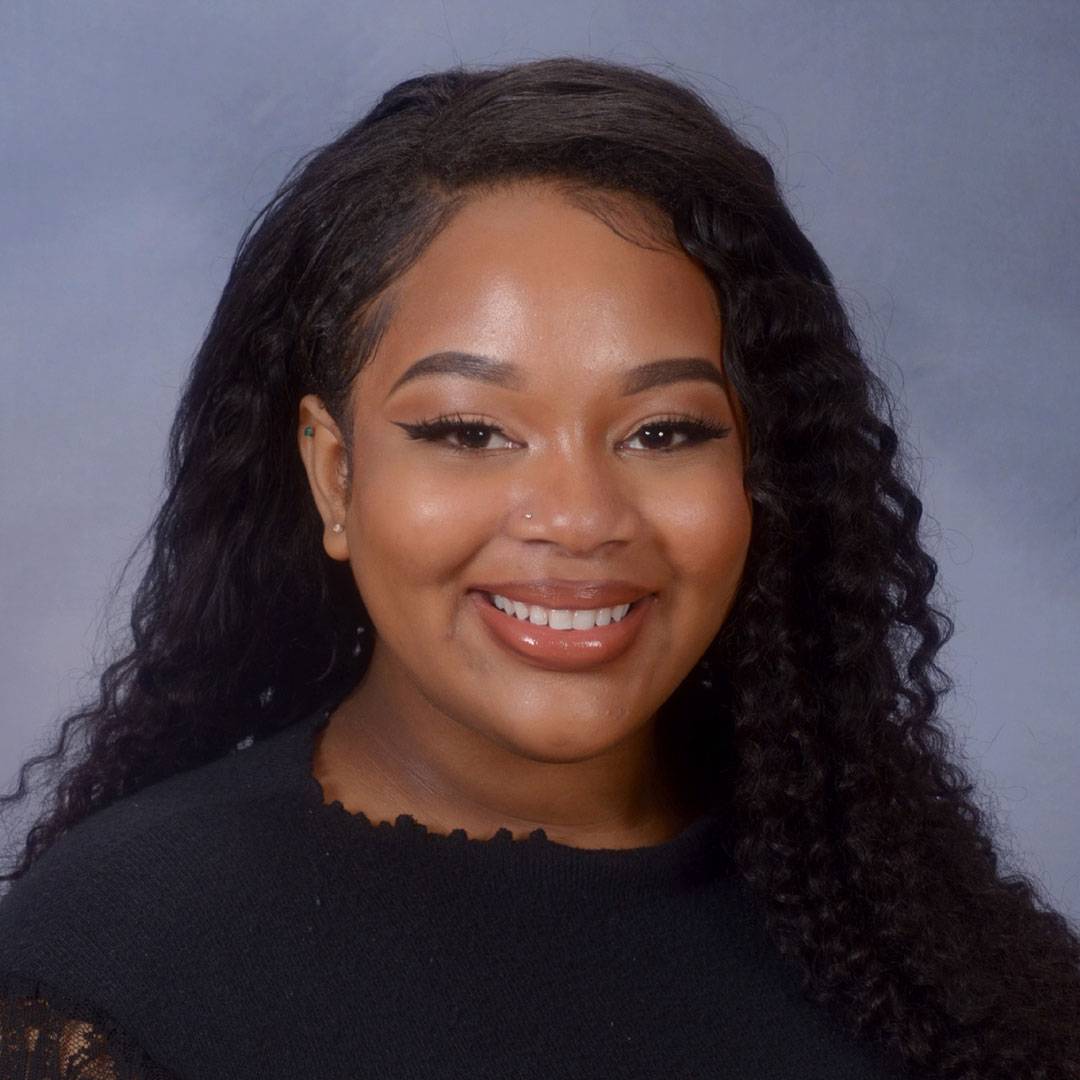 Shayna Riggins '22
Merkley & Partners, Digital Assets Assistant Account Executive
Major: Media and Society
"Thank you, Brandi Ferrara and all in Career Services for giving me constant support and career-driving opportunities during my time at HWS."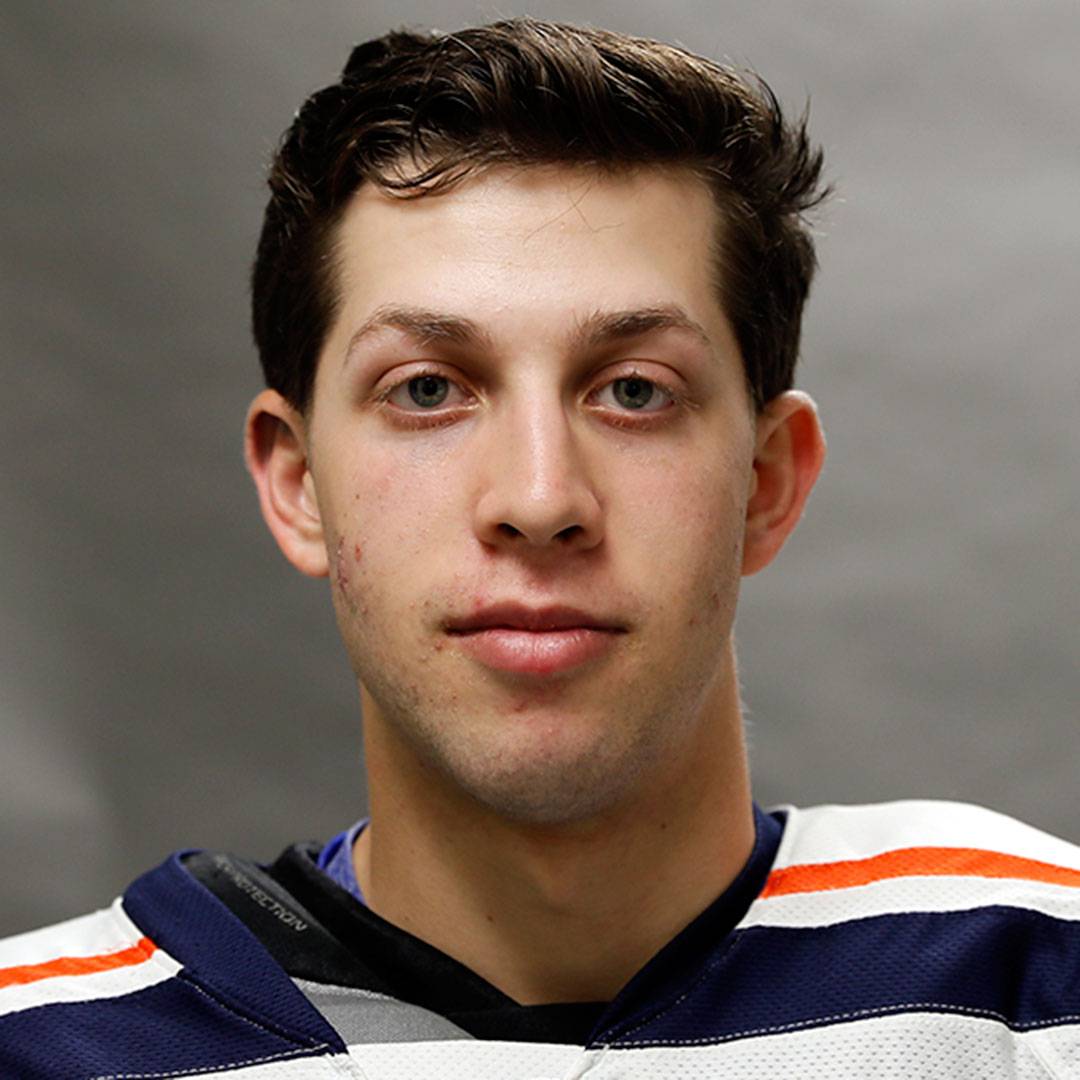 Philip Satin '21, MSM '22
Huron Consulting Group, Consulting Analyst
Major: Economics
Master of Science in Management
"My time at HWS has been nothing short of amazing due to the lifelong friendships and relationships that have been developed over the past five years."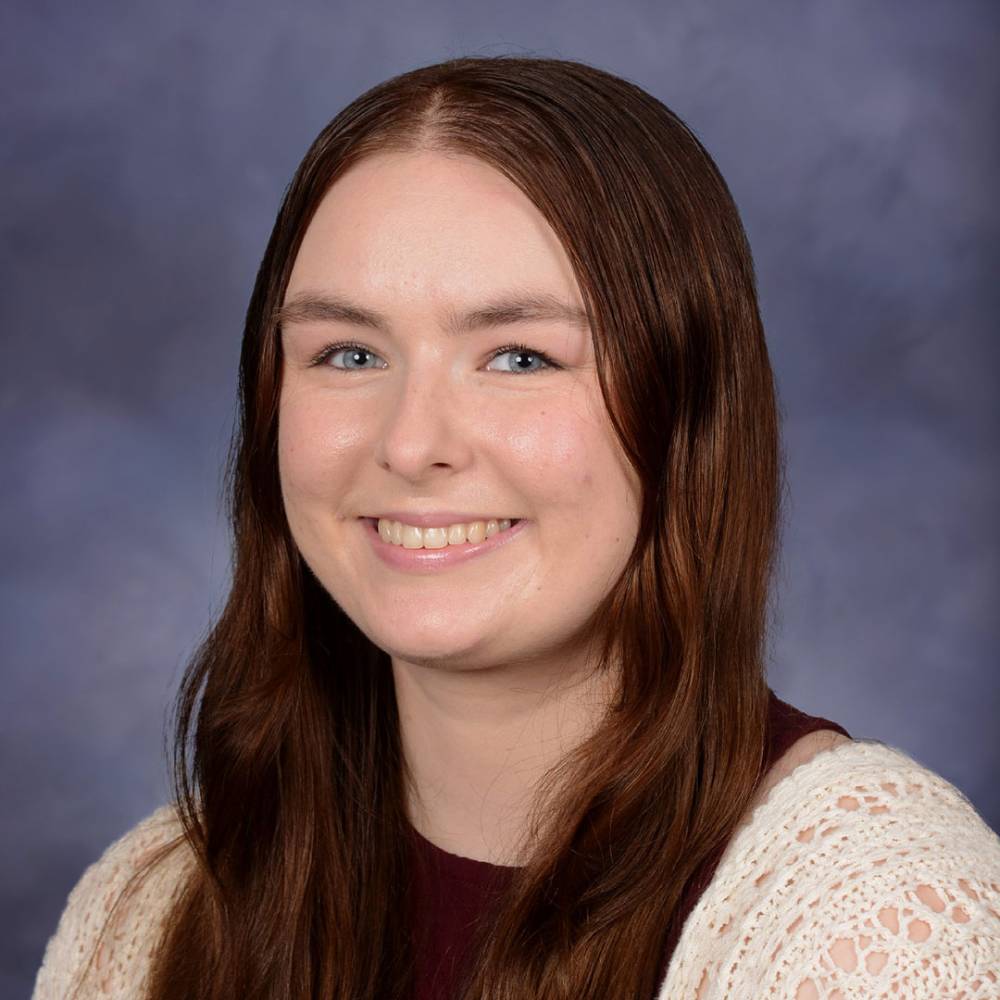 Grace Mongeau '22
The Catherine Cutler Institute in Maine, Justice Policy Research Assistant
Majors: Sociology, Writing & Rhetoric
"During my time at the Colleges, I faced some of the most intellectual and personal challenges that I have ever experienced, but I know that they have made me into who I am today and I am forever grateful."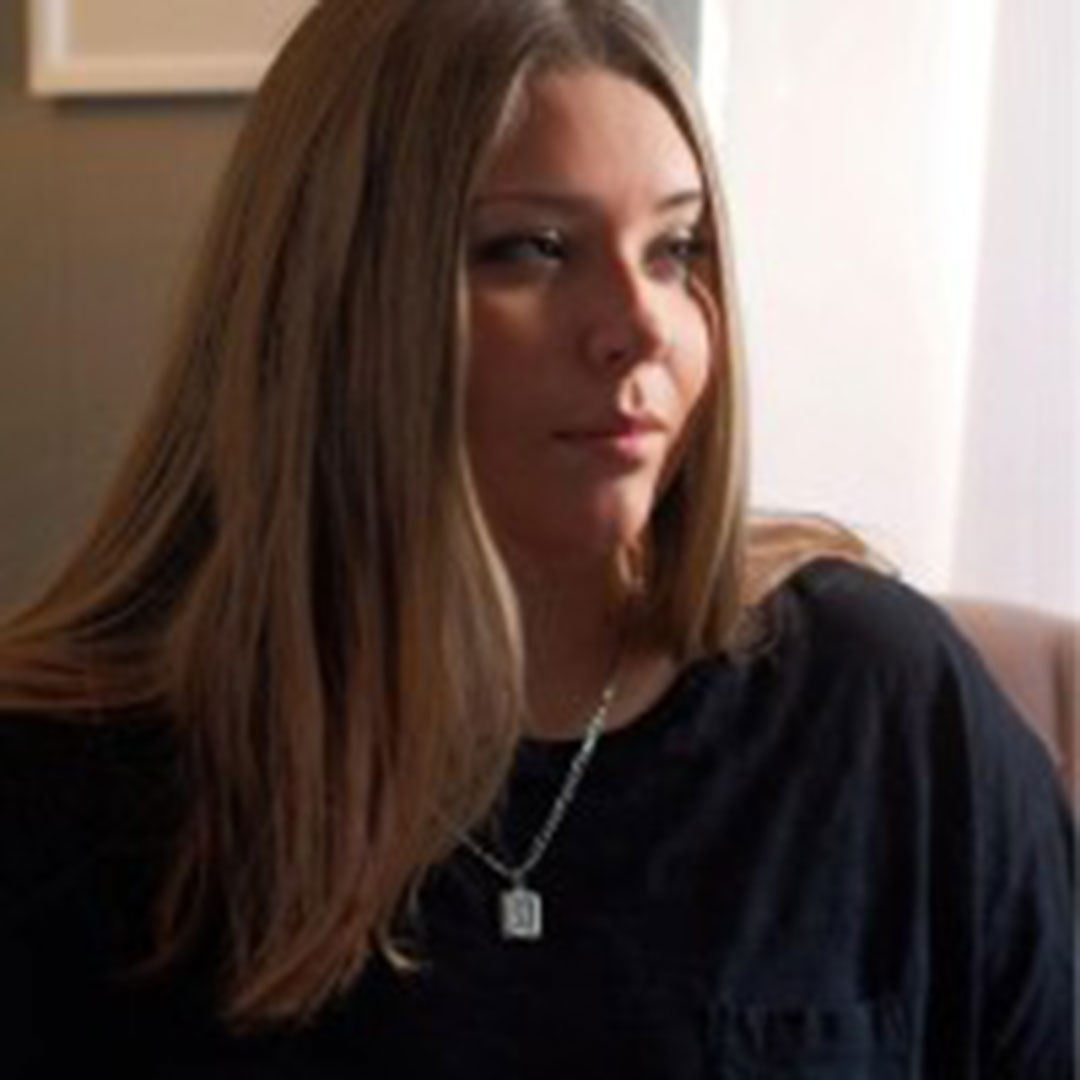 Naomi Radtke-Rowe '22
The Roux Institute at Northeastern University, Enrollment Counselor
Major: Political Science, Religious Studies
"I am beyond grateful for all the friends, mentors and professors who guided me through the past four years. I want to particularly mention the mentorship of Katie Scollin Flowers, John Young and Marylyn O'Hora-Uhnak."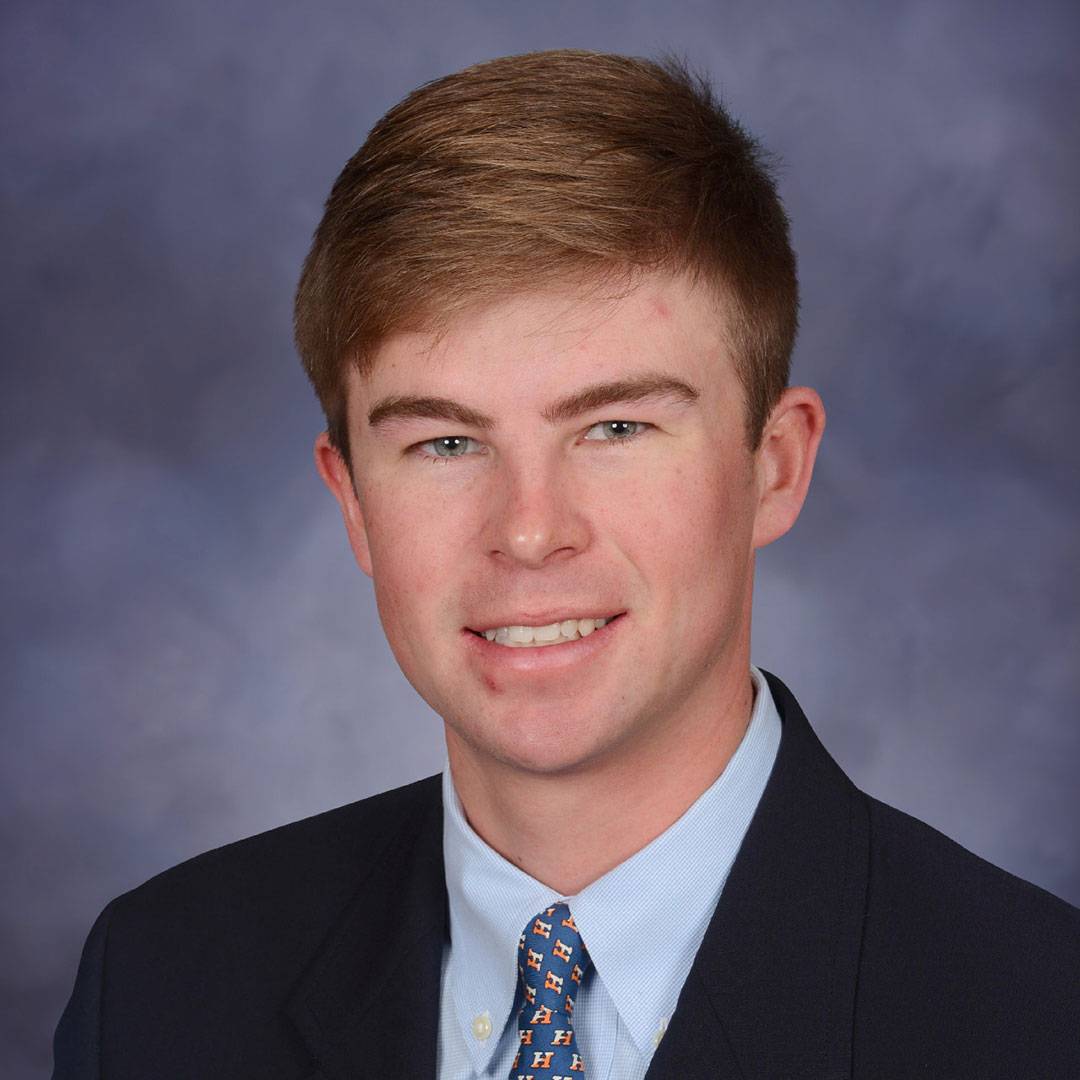 Blake Stackpoole '22
Citi, Financial Analyst
Major: Economics
"Hobart helped me realize my passion and desire for banking and finance. The Economics Department and curriculum helped to prepare me for this position and my transition into the professional world."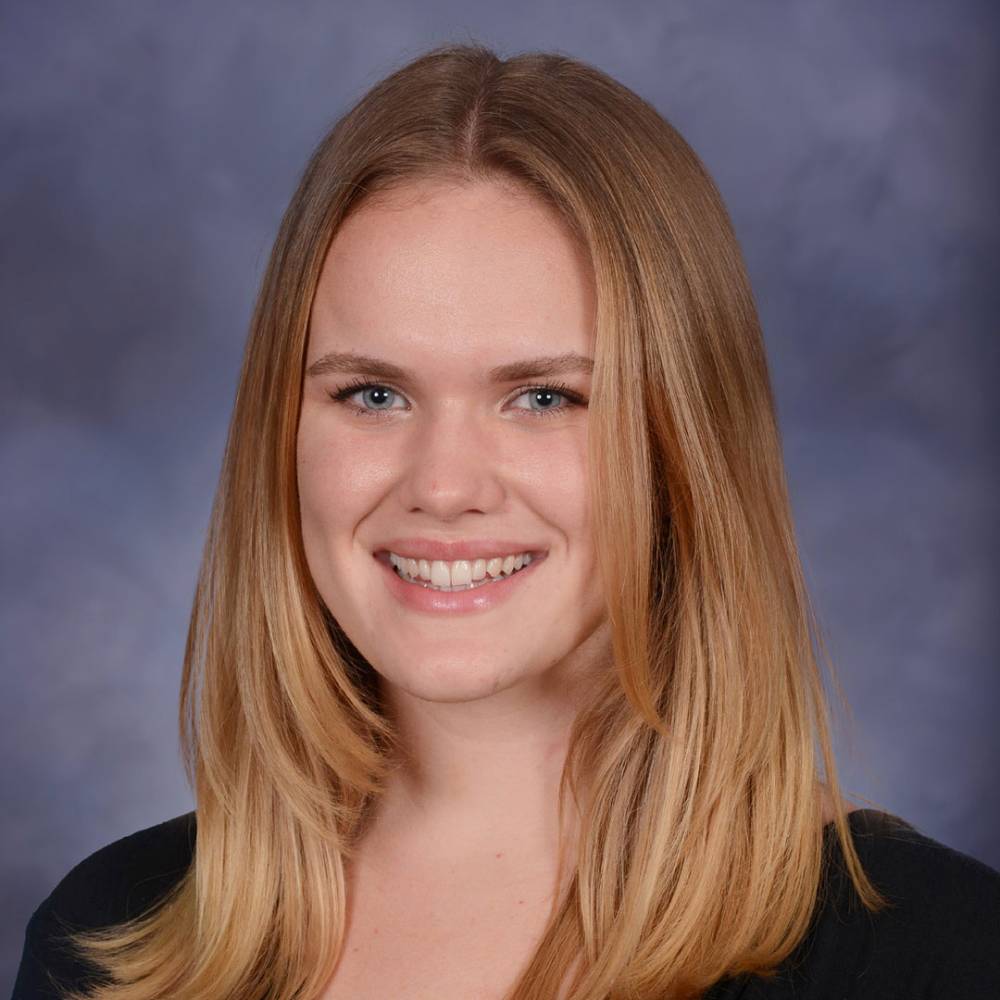 Charlotte Peterson '22
Cravath, Swaine & Moore, Litigation Paralegal
Majors: History and Political Science
"My time at the Colleges helped me cultivate my critical thinking, research and writing skills across several disciplines and contexts."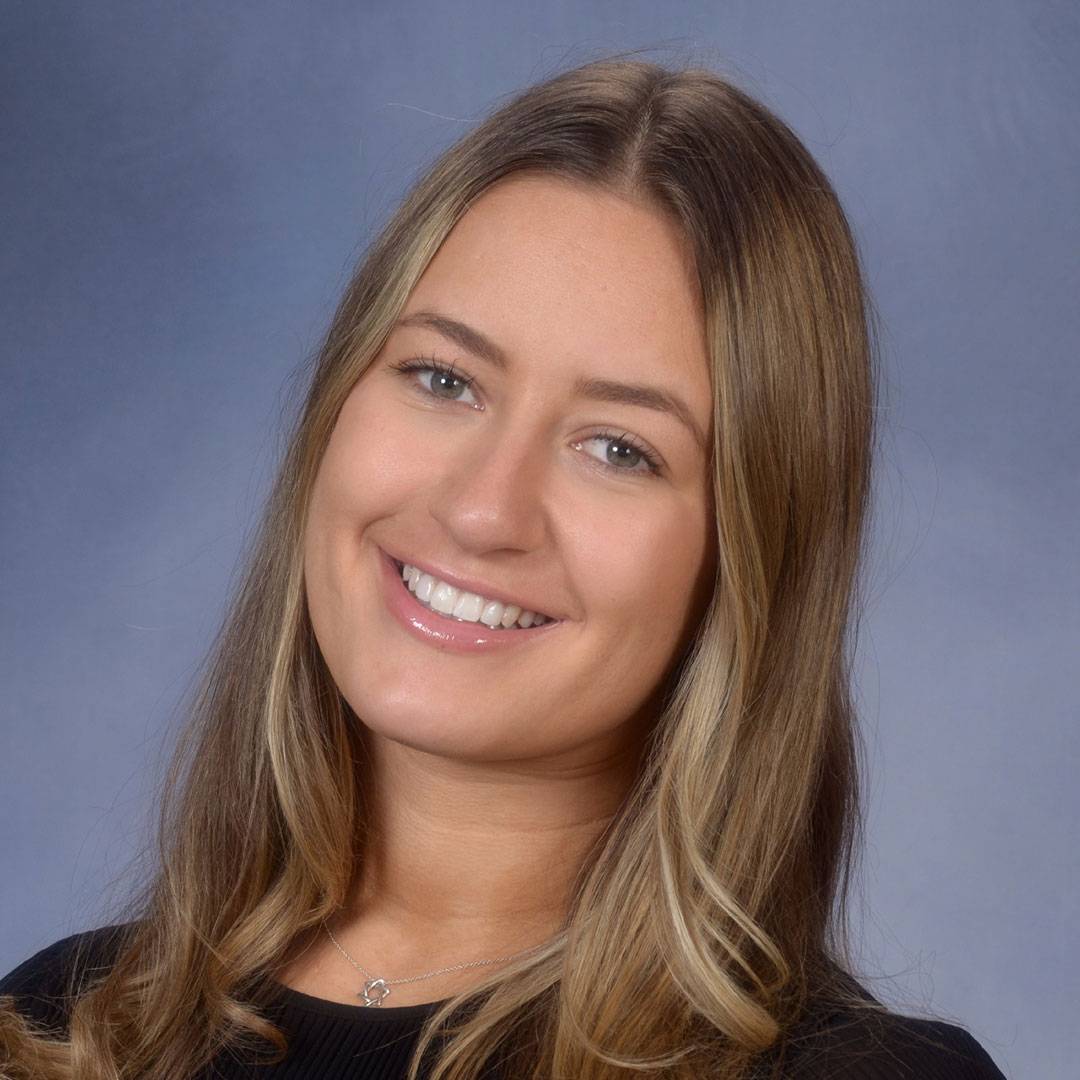 Caitlin Chichora '22
Avenue Capital Group, Junior Economist
Major: American Studies
"I am incredibly thankful for my solid liberal arts education. My experience as a student-athlete has taught me the importance of staying determined and following my passions."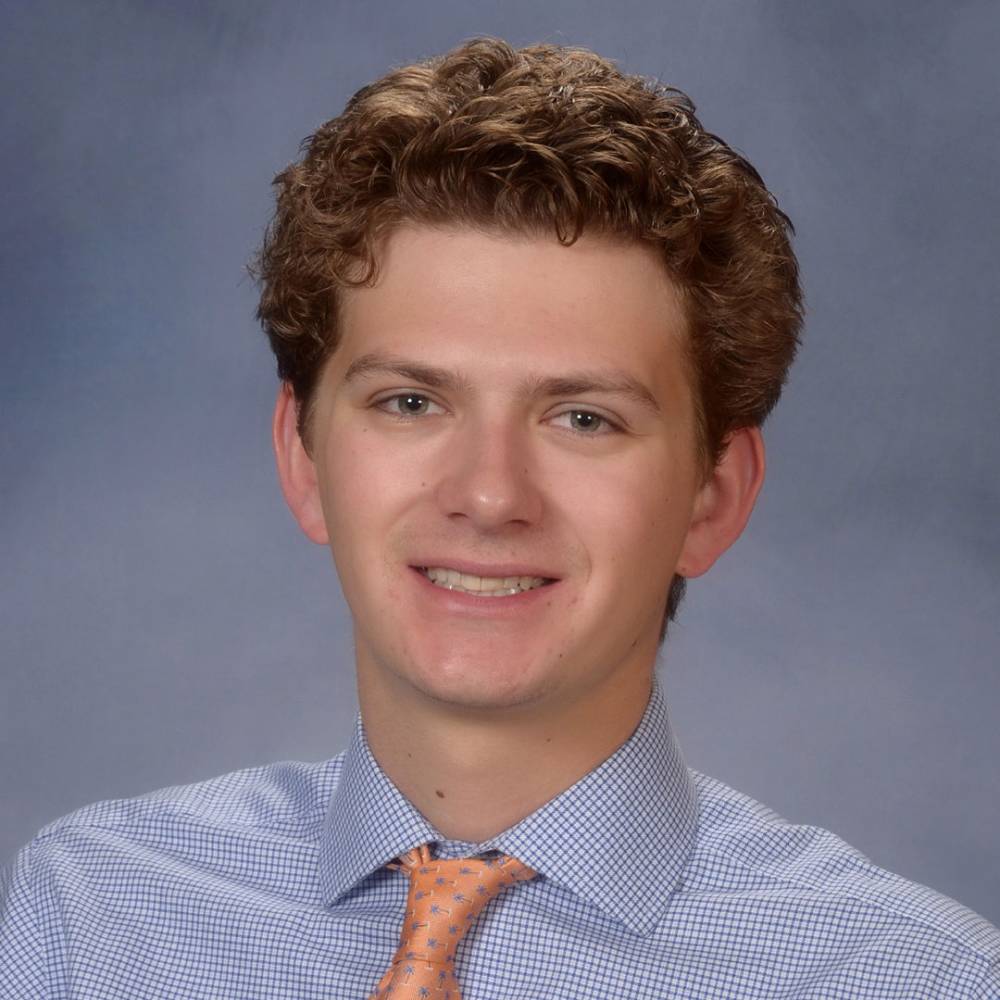 Patrick Fitzgerald '22
The Bozzuto Group, Sales and Marketing
Major: Economics
"HWS taught me valuable communication and critical thinking skills required for success in the professional world."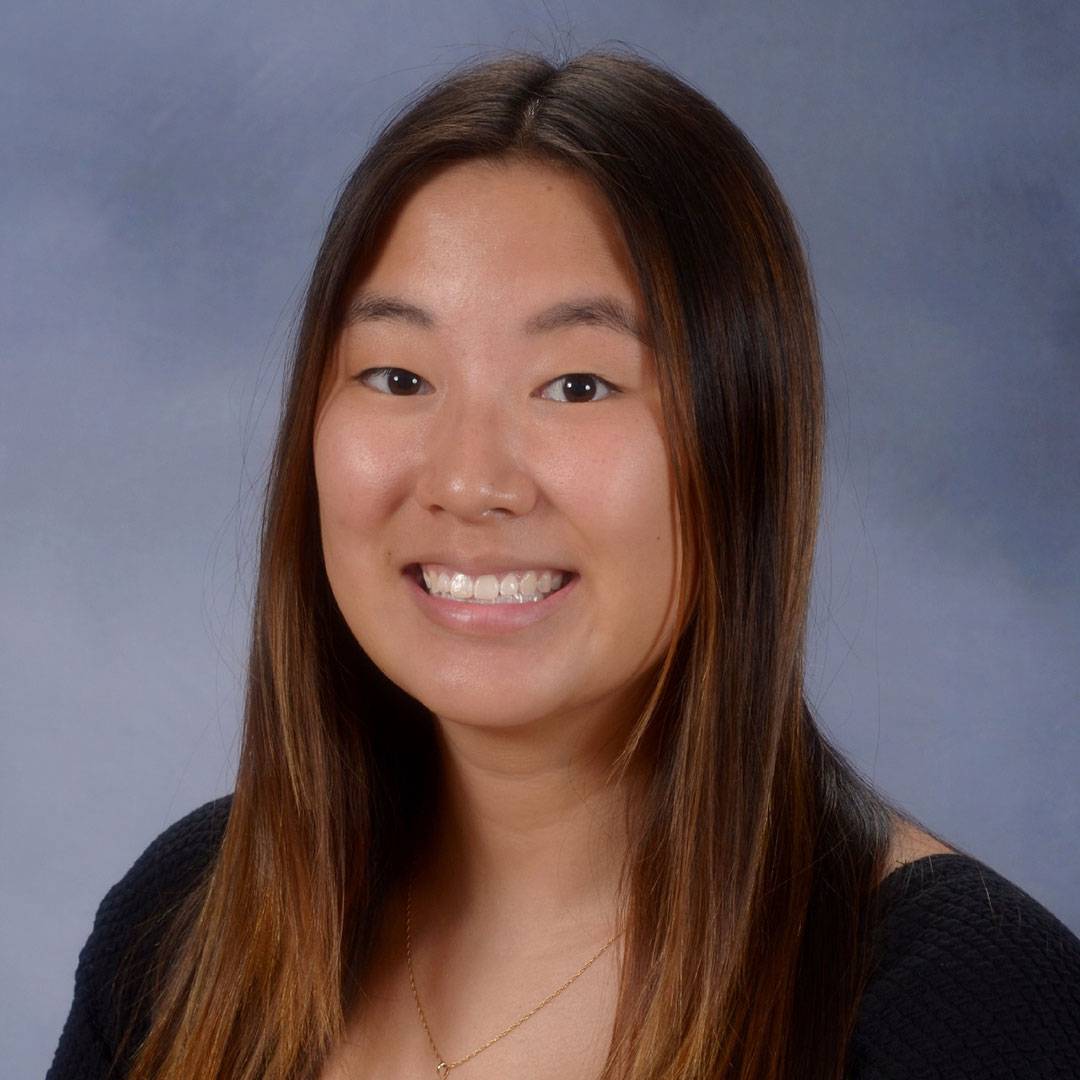 Lily Walker '22
Massachusetts General Hospital, Clinical Research Coordinator
Major: Biochemistry
"Research at HWS in Organic Chemistry has greatly developed my love for research and the faculty has been so supportive in my preparation for my future career!"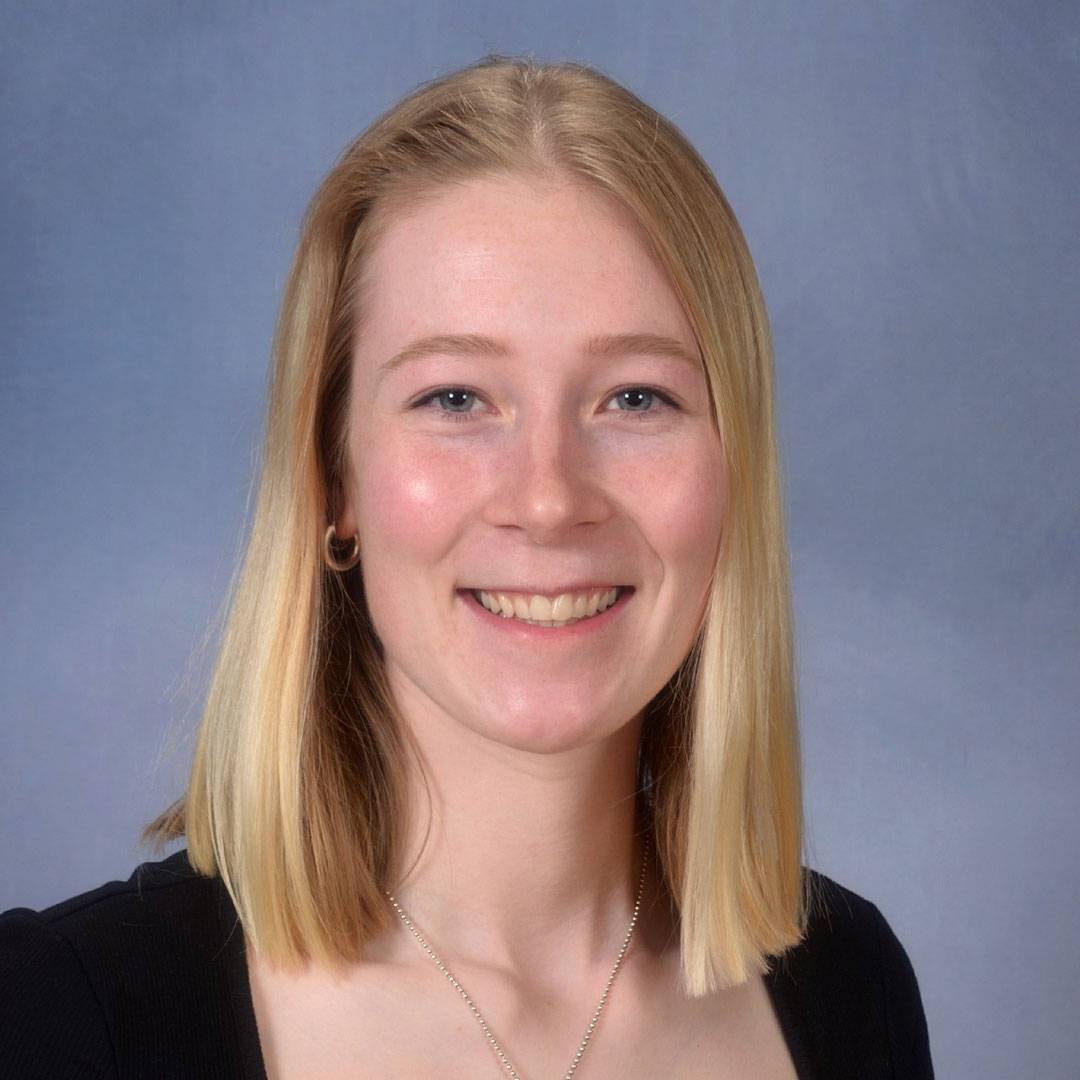 Anna Krajewski '22
Ginkgo Bioworks, Organism Engineer
Major: Biology
"HWS introduced me to incredible people and experiences that challenged me to grow individually and improve my skillset for the next chapter!"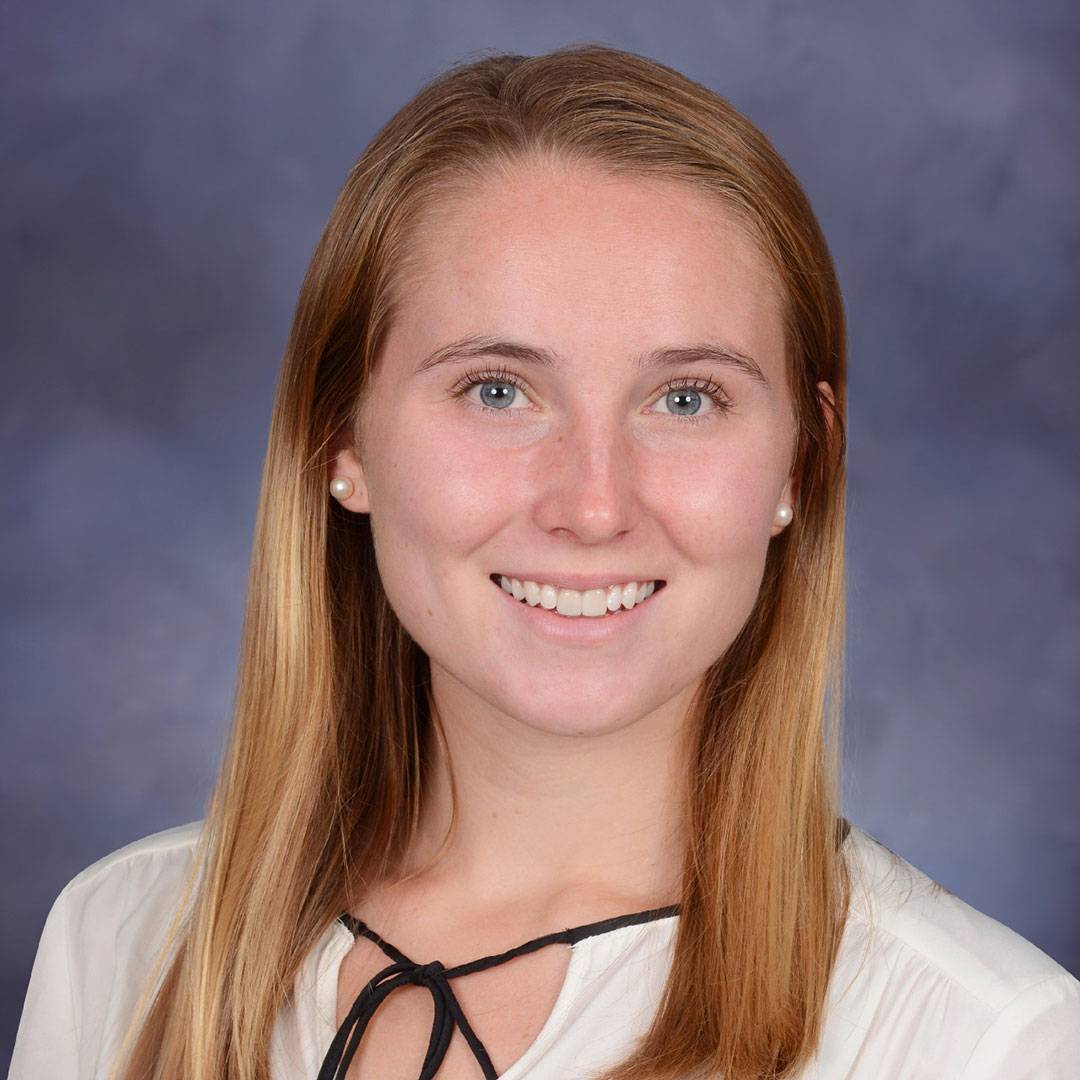 Maura McNamara '22
Putnam Investments, Consultant
Major: Political Science
"I am eternally grateful for the most enlightening four years of my life. I never envisioned loving academics as much as I do today, which I fully credit to the passion expressed by my professors."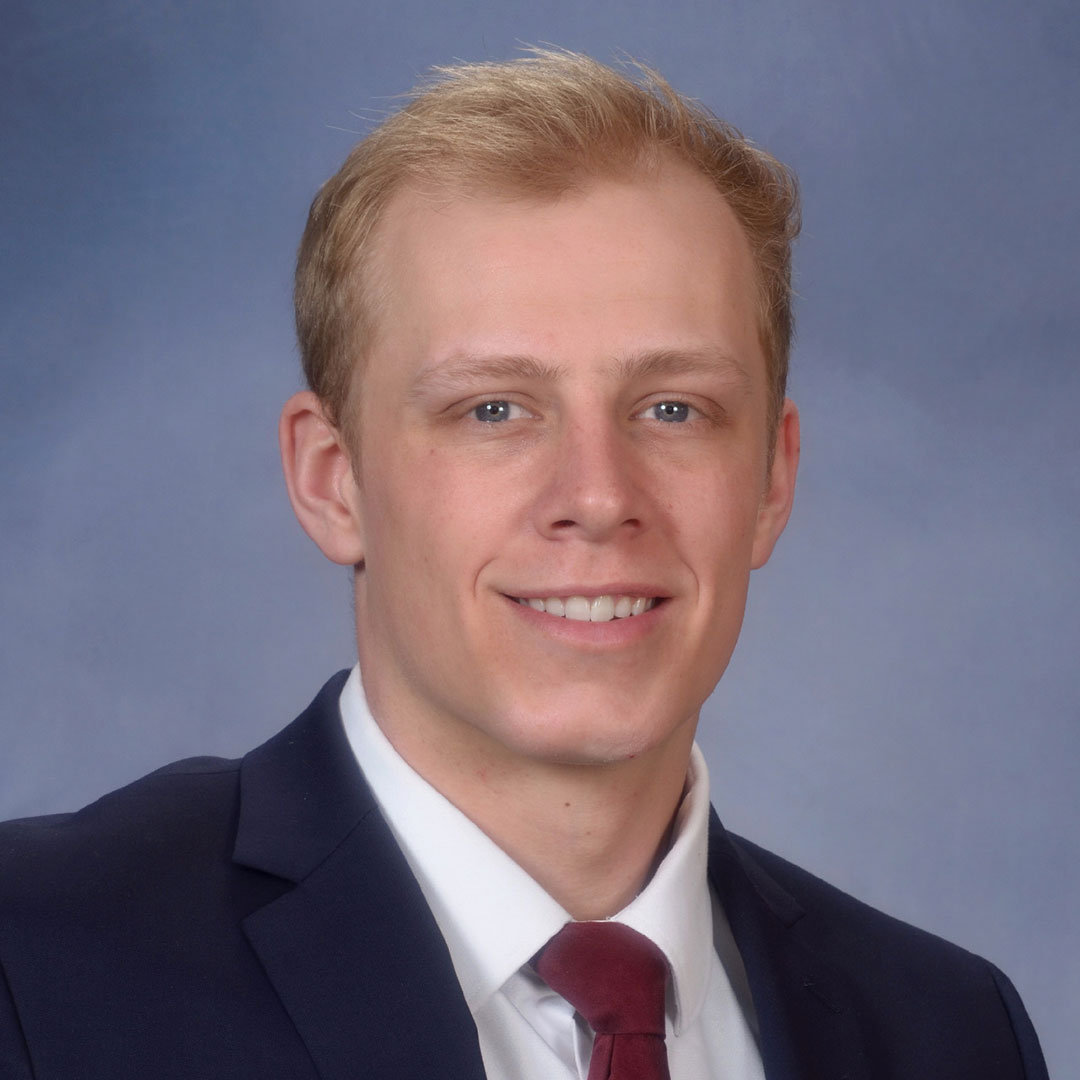 Casey Hochheimer '22
Assured Edge at Cornell Agritech, Market Research
Major: Environmental Studies
Master of Science in Management
"There is a lot of information I encounter daily and HWS has given me the tools to organize this information and make sense of it all as well as plan an efficient course of action for it."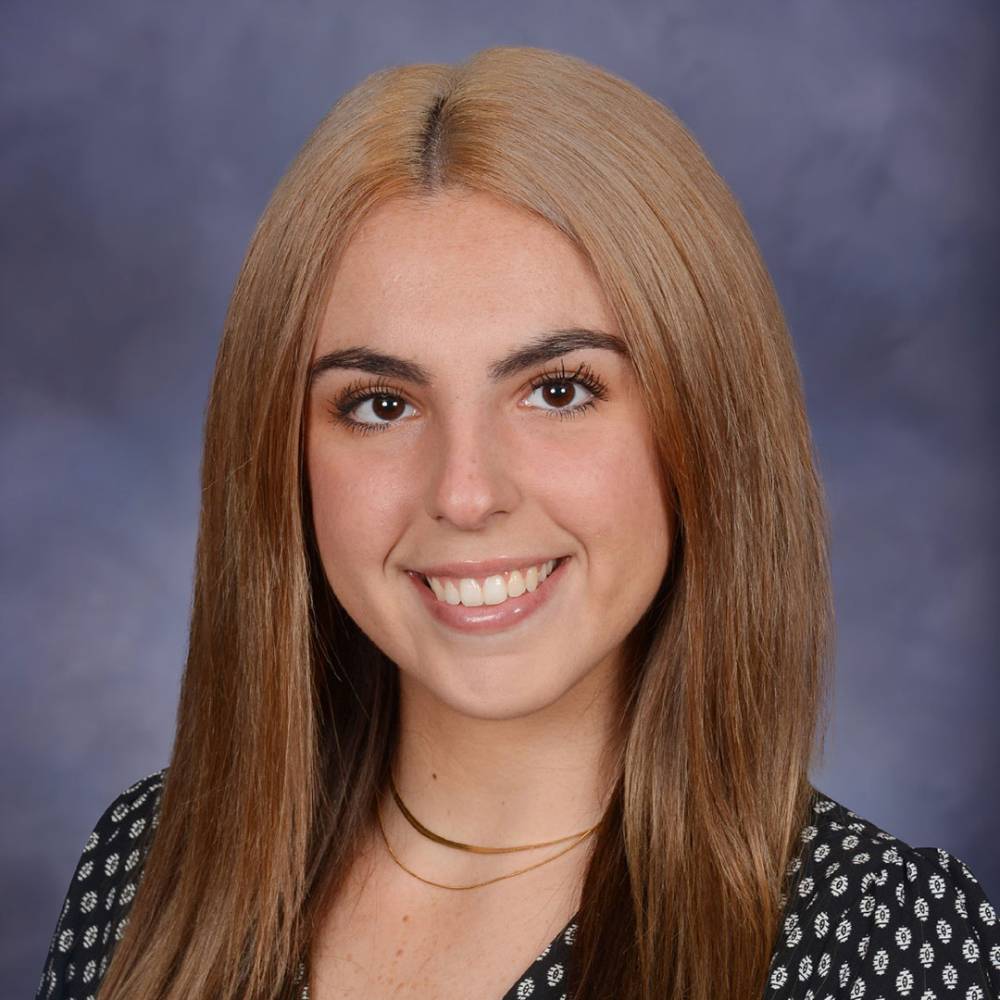 Alissa Carnicelli '22
Clemson University, MBA program
Majors: Political Science
"HWS prepared me in ways that will follow me forever. I've learned interpersonal communication skills that have prepared me to speak with future clients and firms."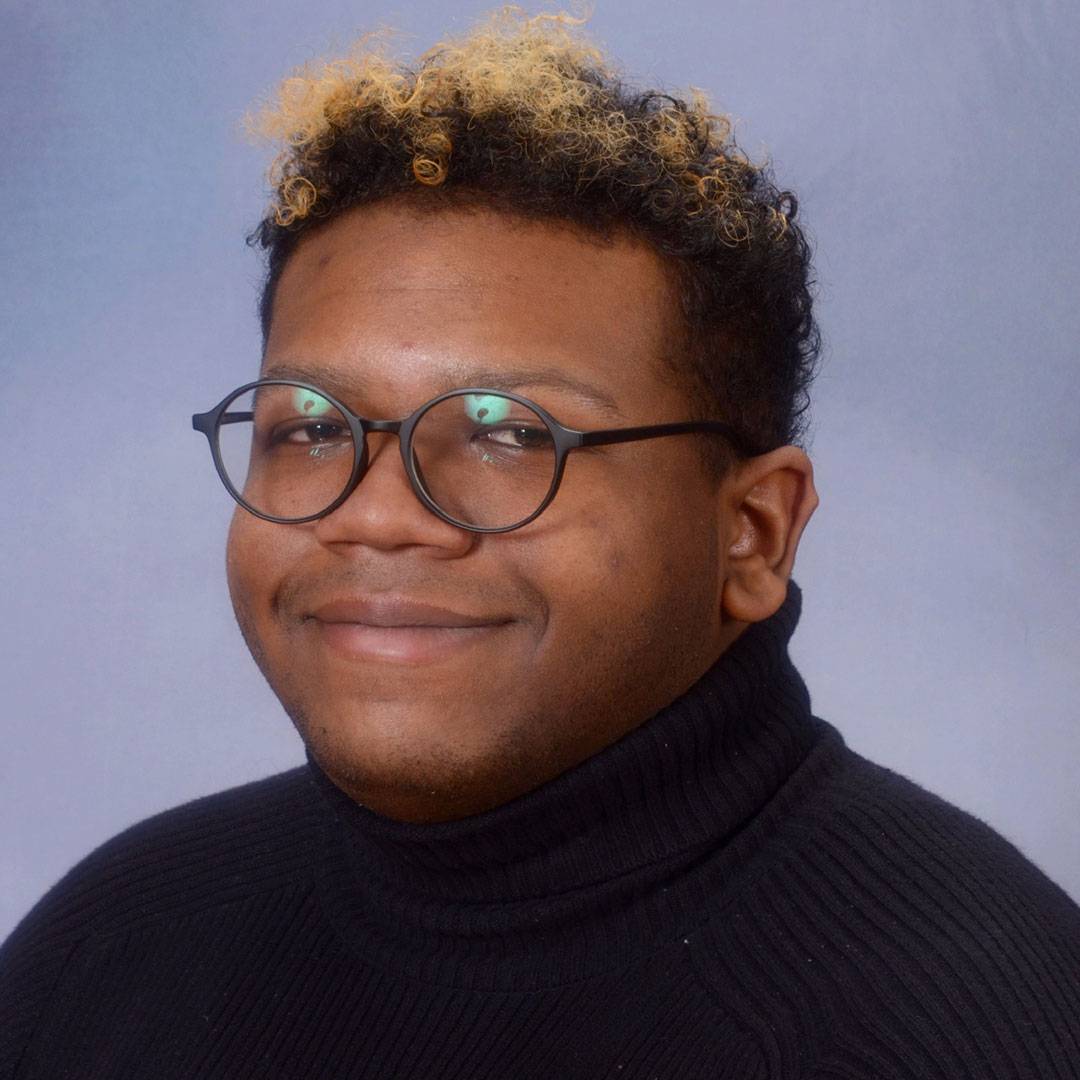 Cameron Miguel '22
UCLA, Classics Ph.D. program
Majors: Classics and Political Science
"My advisors and my professors in the Classics and Political Science Departments gave me the much-needed encouragement to apply to grad school when I didn't have the confidence to throw my hat in the ring."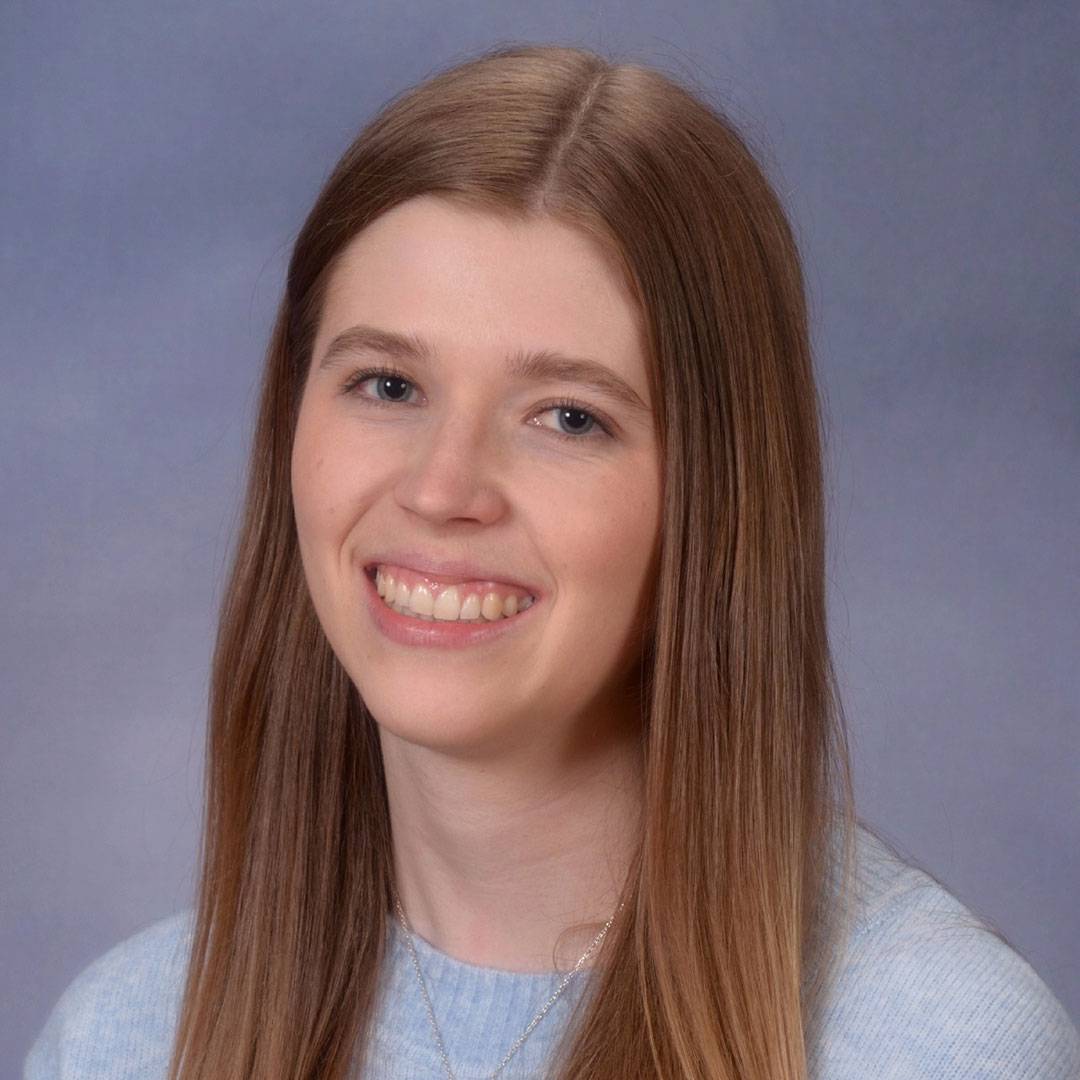 Gretchen Vietor '22
Wells Fargo, Investment Banking Analyst
Major: Economics
"HWS prepared me for investment banking by providing opportunities to connect with alums in the industry and learn from them."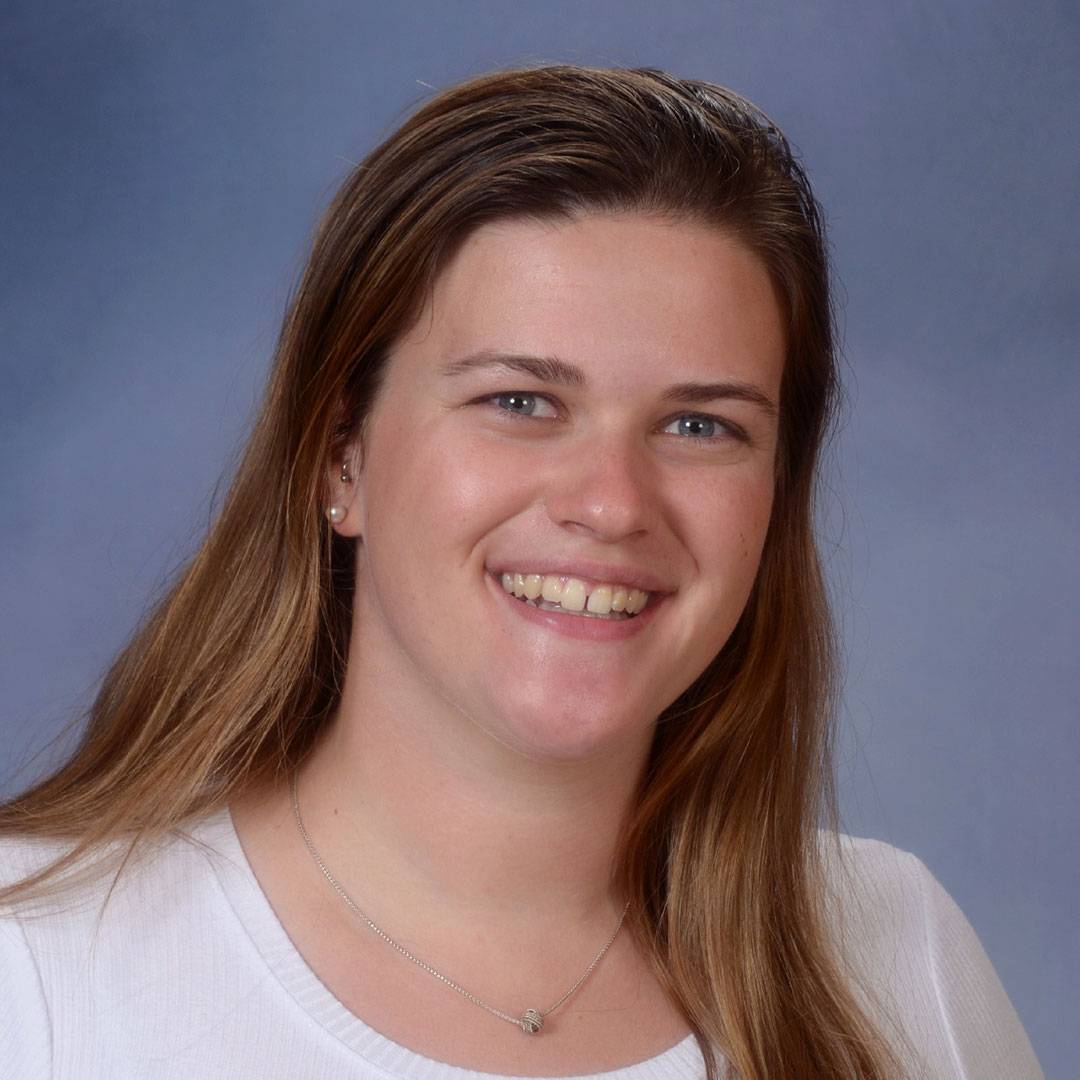 Annie Wertheimer '22
Rutgers University, Art History graduate program
Major: Art History
"The connection I made with my rowing coaches and advisors pushed me to excel in every aspect of my life at HWS. Without these mentors, I would not have been empowered to follow my passions."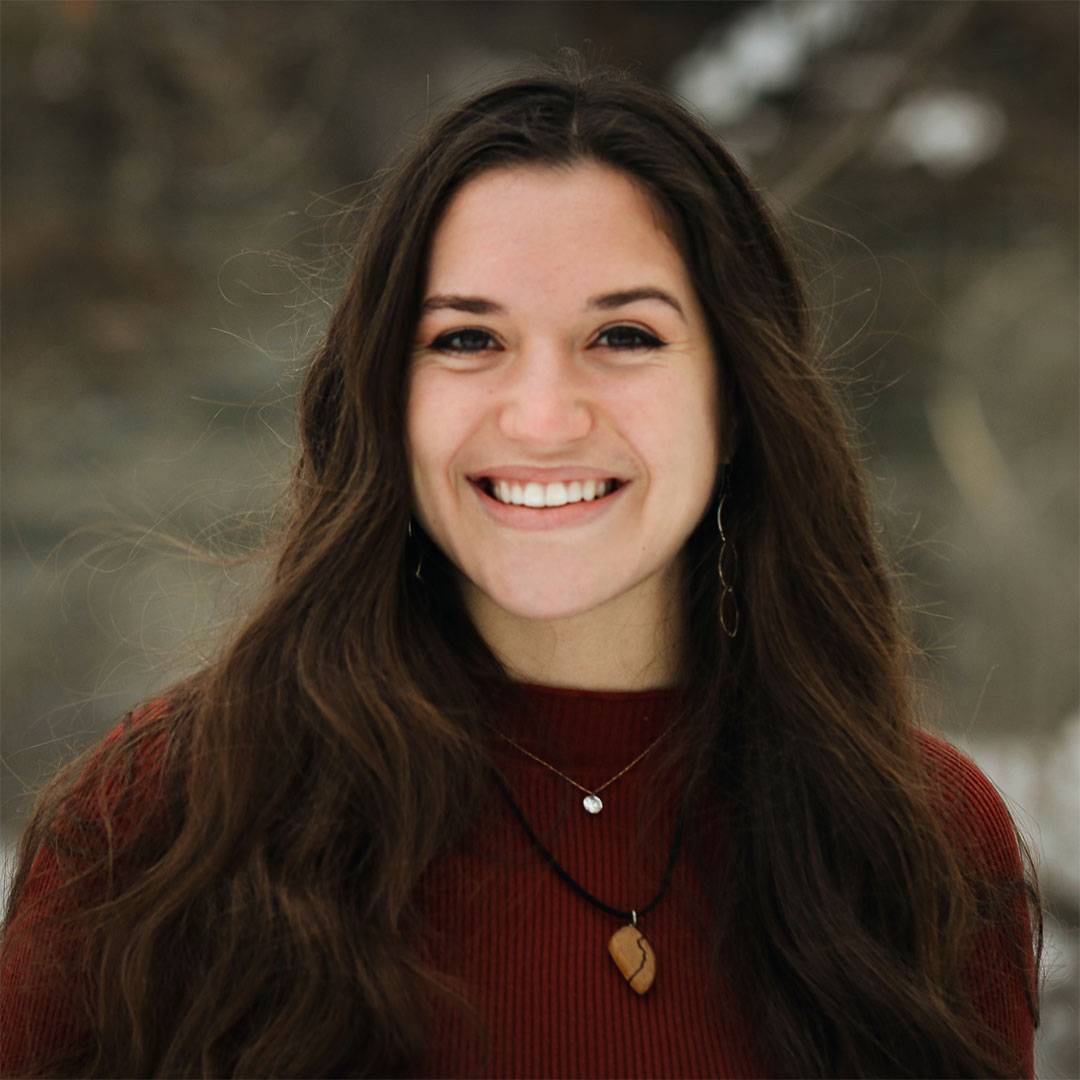 Juniper Asaro-Niederlitz '22
Touro College, Project Coordinator and Administrative Assistant to the Senior Vice President of Operations
Majors: Philosophy and Environmental Studies
"HWS has allowed me to explore a wide range of courses, which has helped fuel my desire to look at disciplines from different perspectives."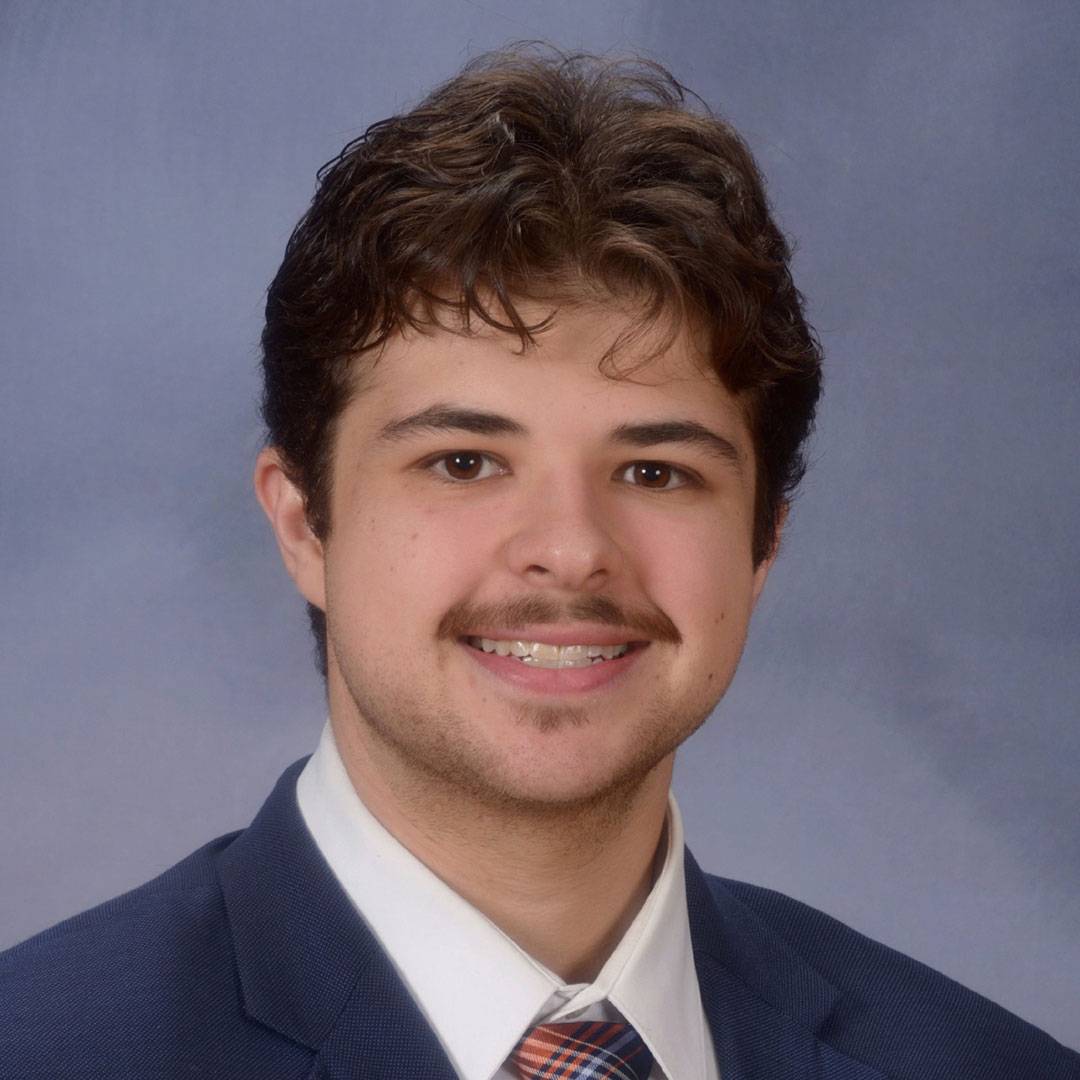 Ethan Kornacki '22
Chubb, Underwriter
Major: Economics
"HWS challenged me both in the classroom with rigorous courses as well as on the field. Being a student-athlete helped to strength my time management and leadership skills that directly correlate in the workforce."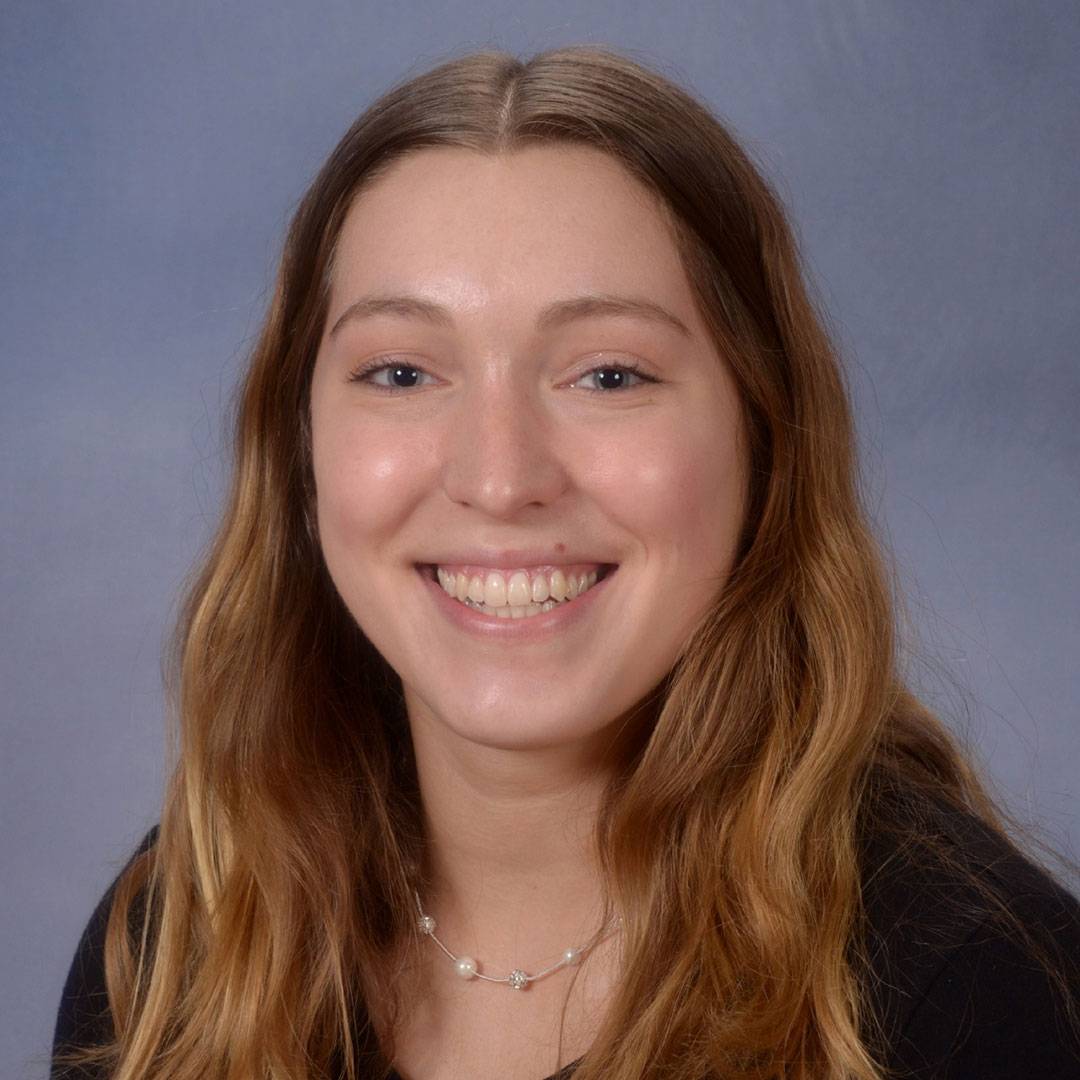 Elizabeth Jacobia '22
Duke University, Engineering Graduate Program
Major: Chemistry
"The research opportunities, rigorous course work and small class sizes have prepared me for graduate school because I was able to form more personal connections with my professors and peers."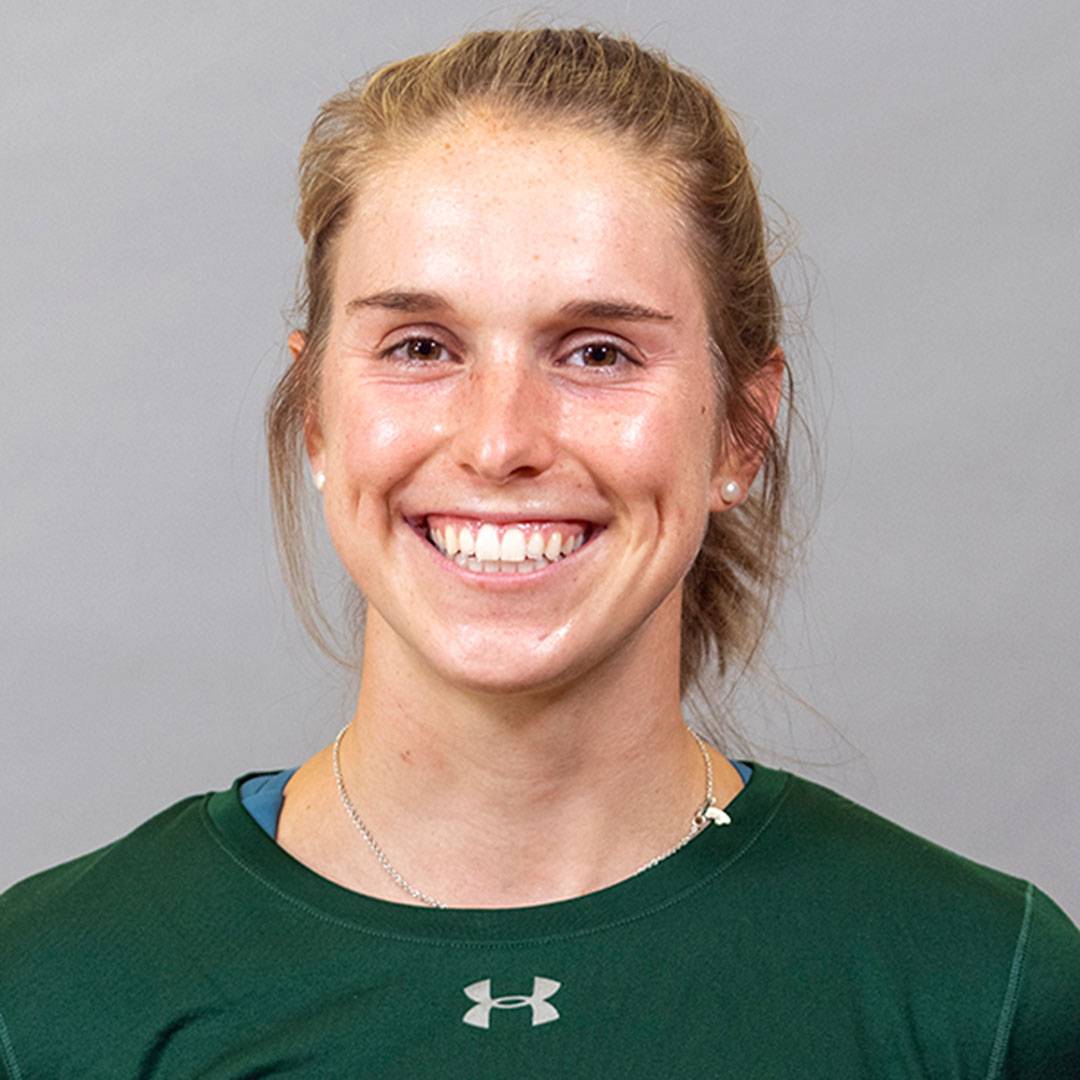 Sarah Gray '22
Partners in Pediatrics, Medical Assistant
Major: Biology
"Throughout my four years at HWS, the amazing staff allowed me to be able to do a deep dive into my scientific studies where I was able to conduct research and find my passion all while pursuing my athletic career."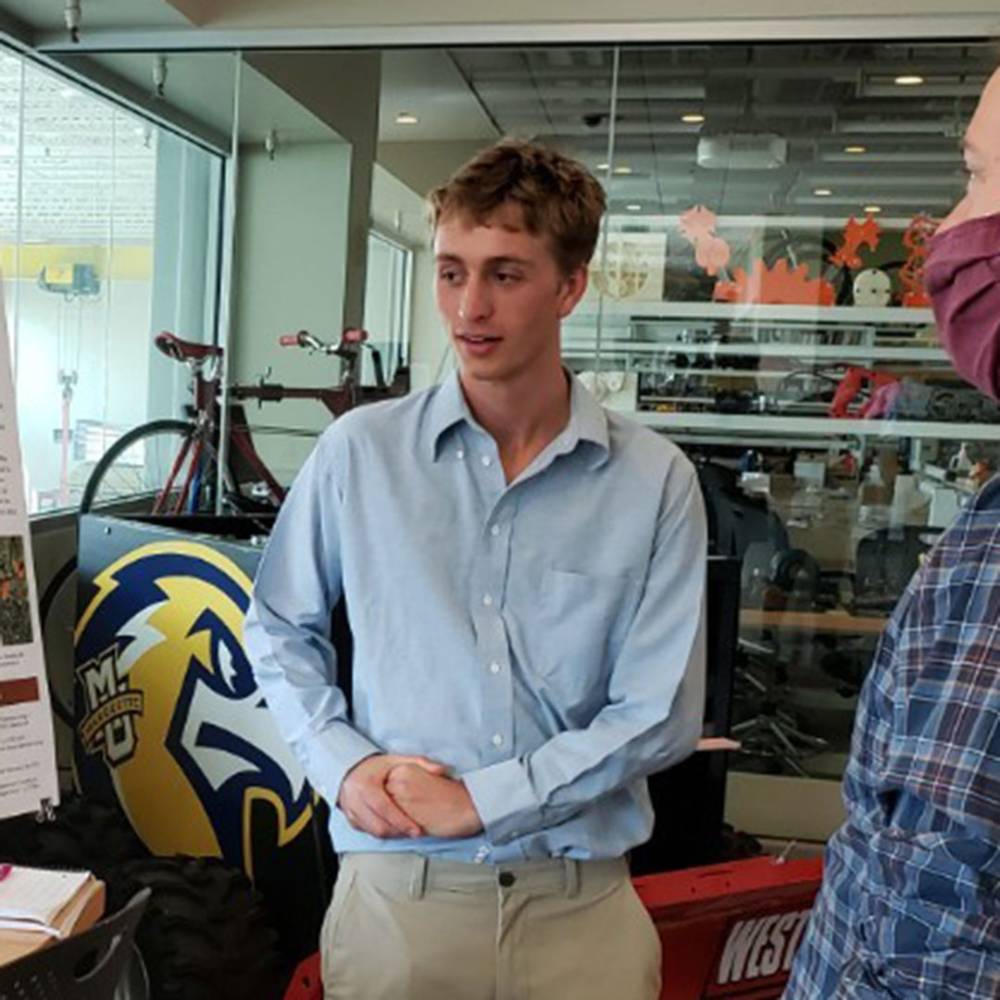 Walden Marshall '22
Dartmouth College, Thayer School of Engineering
Major: Physics
"The faculty in the HWS Math and Physics departments amplified my interest in STEM fields, provided me with numerous amazing opportunities outside of the classroom, and helped me navigate the academic research landscape."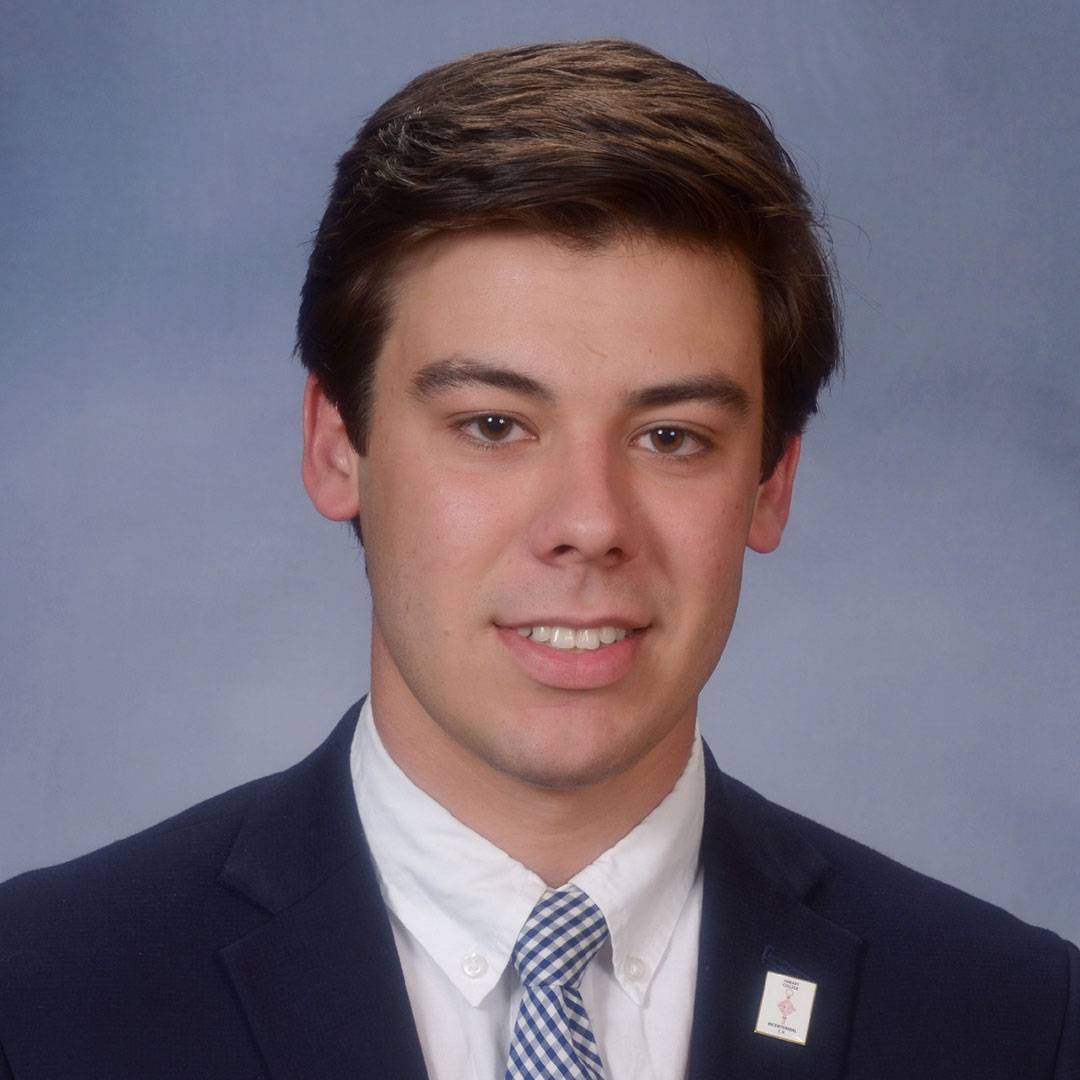 Tyler Maddock '22
Peoples Security Bank and Trust, Portfolio Risk and Credit Analyst
Major: Economics
"The Economics Department's rigorous coursework challenged me to grow as a student. My advisor Professor Kellin Stanfield pushed me to become the best version of myself. I will forever be grateful for the four years I spent at HWS."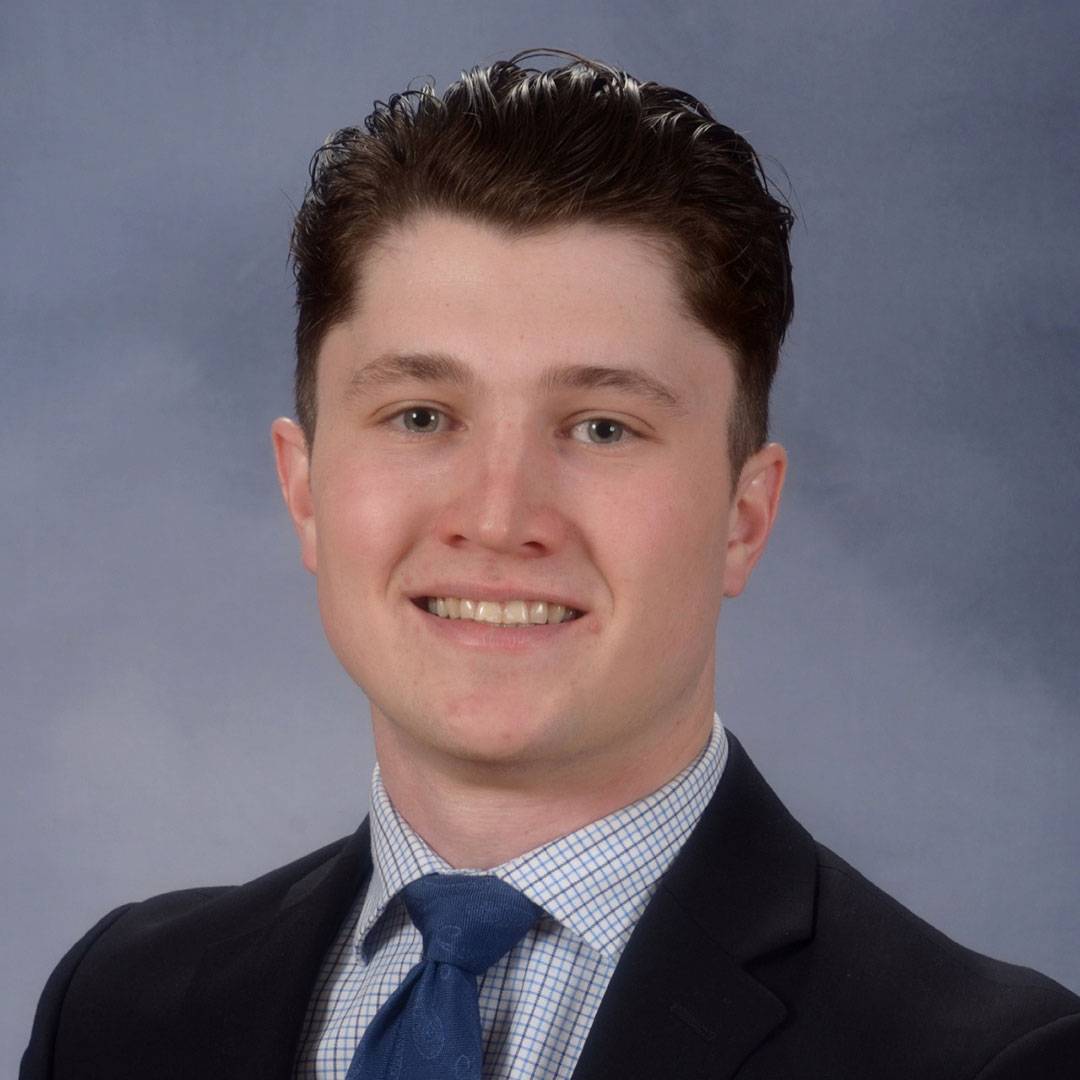 Daniel Sliney '22
Gilbane Building Company, Project Engineer
Major: Architectural Studies
"HWS prepared me for the next step by expanding my leadership qualities through academics and athletics. I will forever be grateful for the professors I had and the coaching I received both on and off the ice these past four years."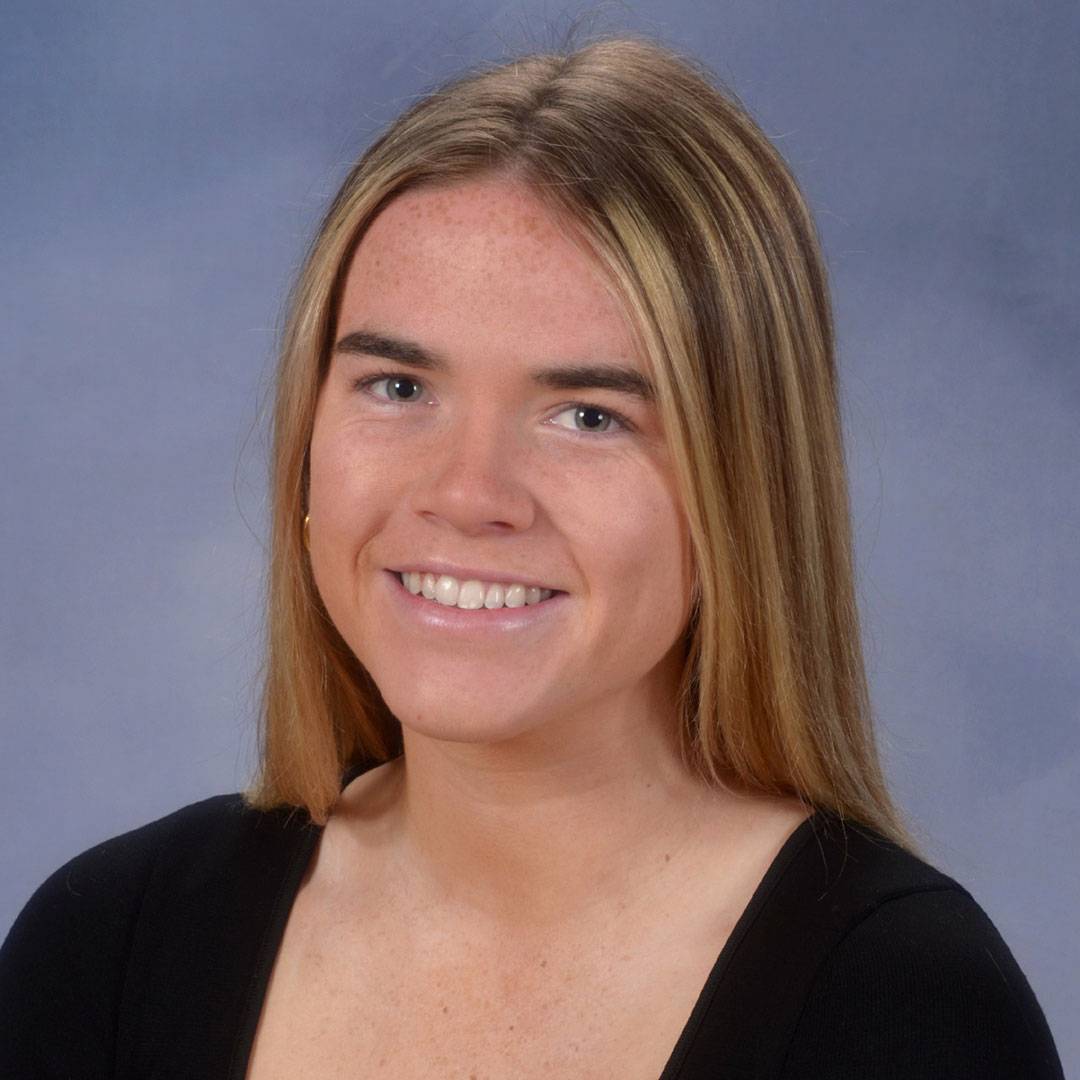 Kelsie Worth '22
Financial Products Analyst, Bloomberg LP
Major: International Relations
"I am so thankful for all the opportunities that have been offered to me over the past four years. I want to thank my professors, advisors, coaches, family and friends for all their support through my college experience."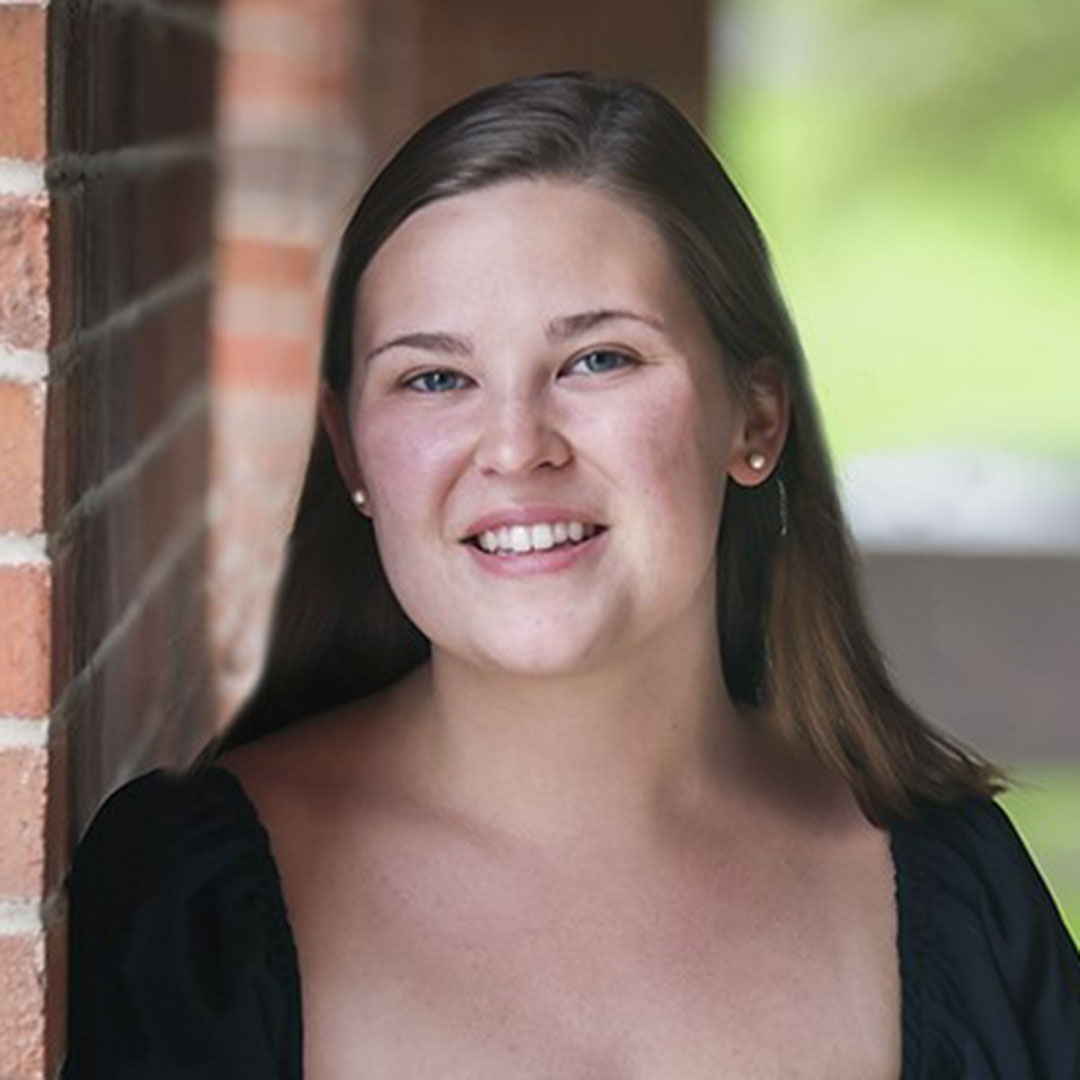 Katie Percoski '21, MAT '22
2022 Fulbright Award Recipient to Bremen, Germany; English Teaching Assistant
Majors: Women's Studies, Educational Studies
"I have dedicated the past four years to learning to teach and teaching to learn. The glimpse of exposure to the German language developed slowly into a depth of curiosity and interest about the changing culture and evolution of the German identity."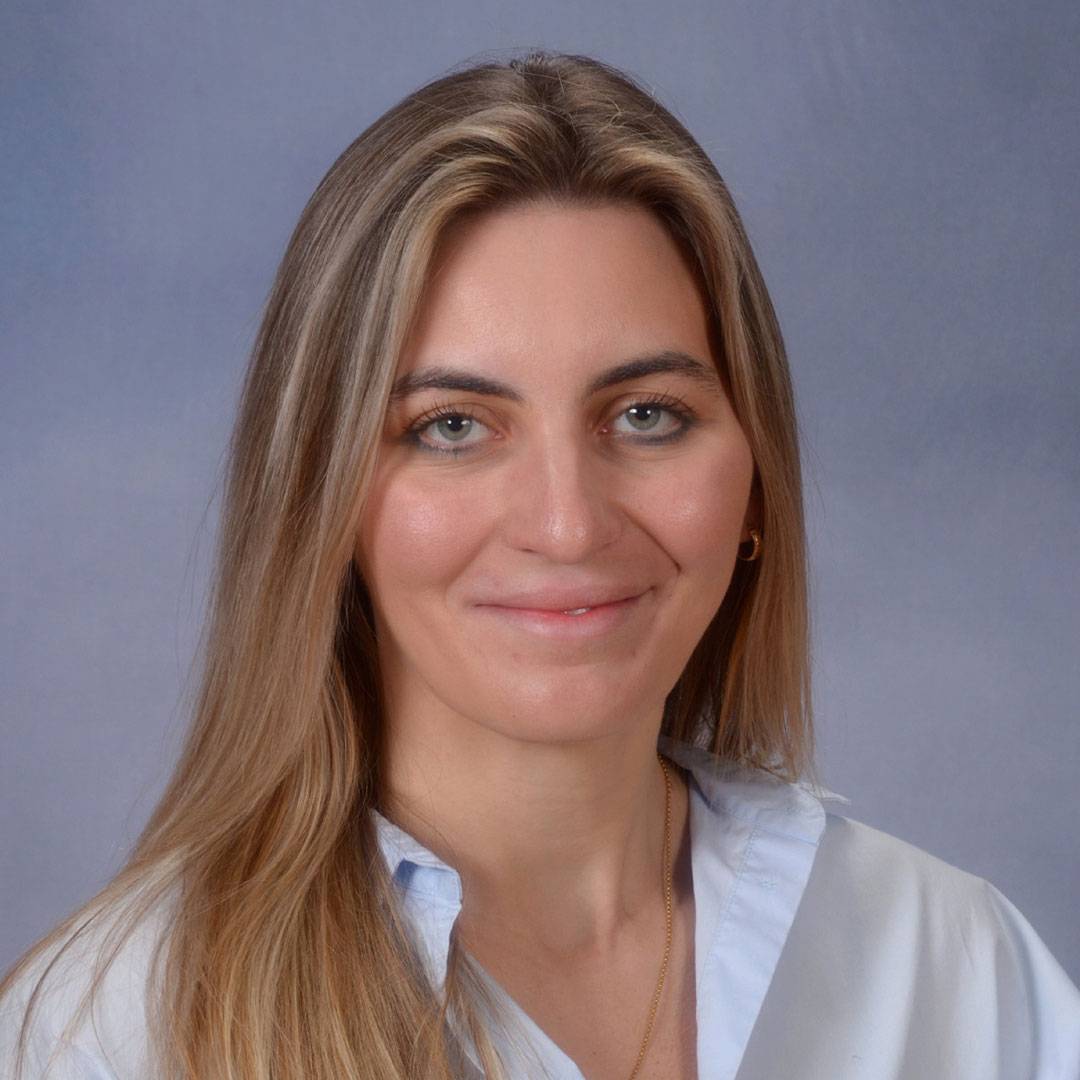 Camille McGriff '22
Master's in Architecture and Critical, Conceptual and Curatorial Processes, Columbia University
Majors: Architectural Studies, Writing and Rhetoric
"The interdisciplinary curriculum and close relationships with professors enabled me to think deeply about architecture's communicative capacity and the rhetorical ability of the built environment."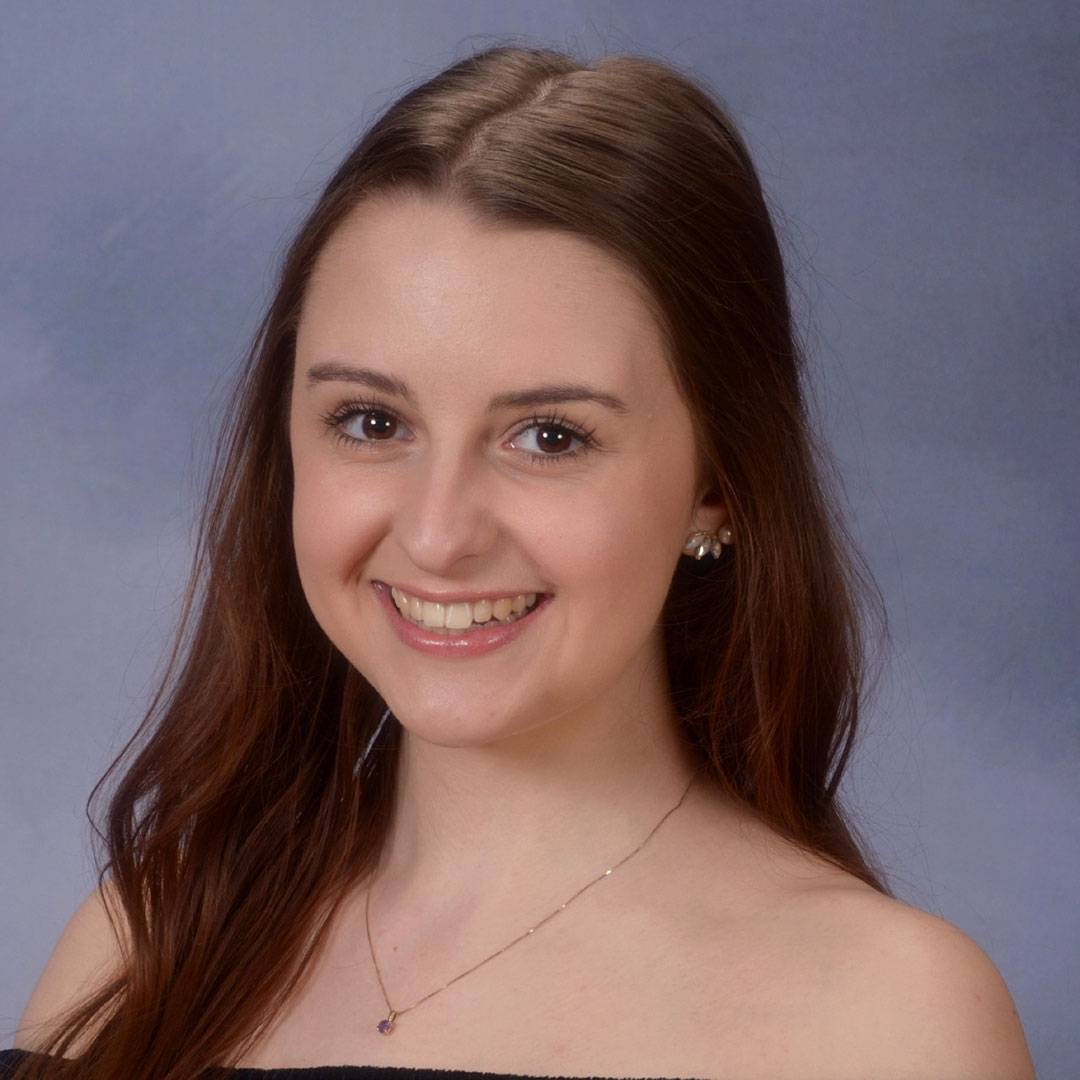 Cecilia Markowski '22
Project Analyst, Brown and Caldwell
Major: Environmental Studies
"Earning my undergraduate degree at HWS allowed me to grow and explore both myself and the world. My abroad experience gave me the confidence I needed to take a job in Honolulu, Hawaii."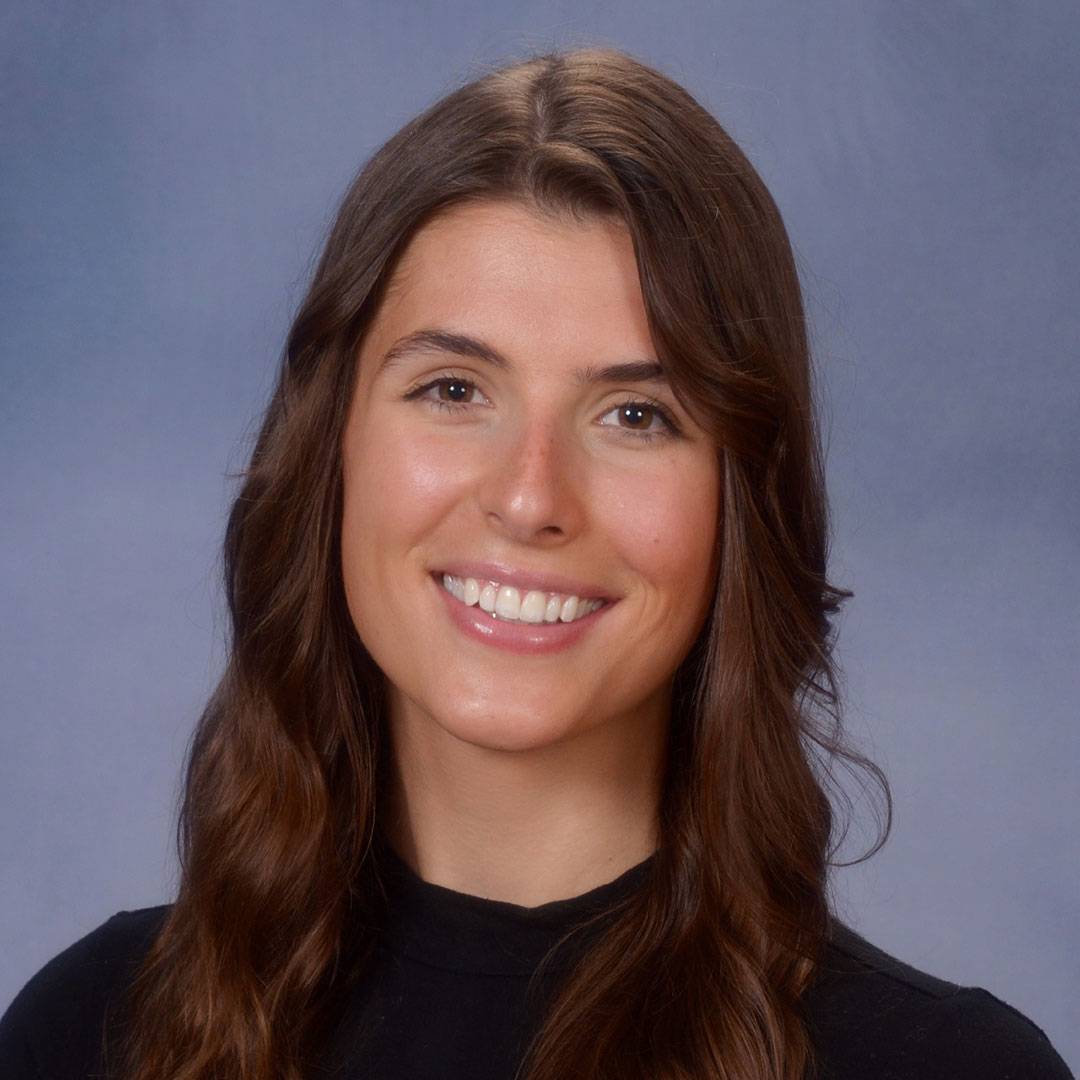 Chloe Davidson '22
Media Planning Associate, Wavemaker Global
Major: International Relations
"HWS has prepared me for my position at Wavemaker by creating a classroom environment that challenged me to critically think, debate and communicate. Outside of the classroom, HWS encouraged me to make deep connections with my classmates and friends. Thank you HWS!"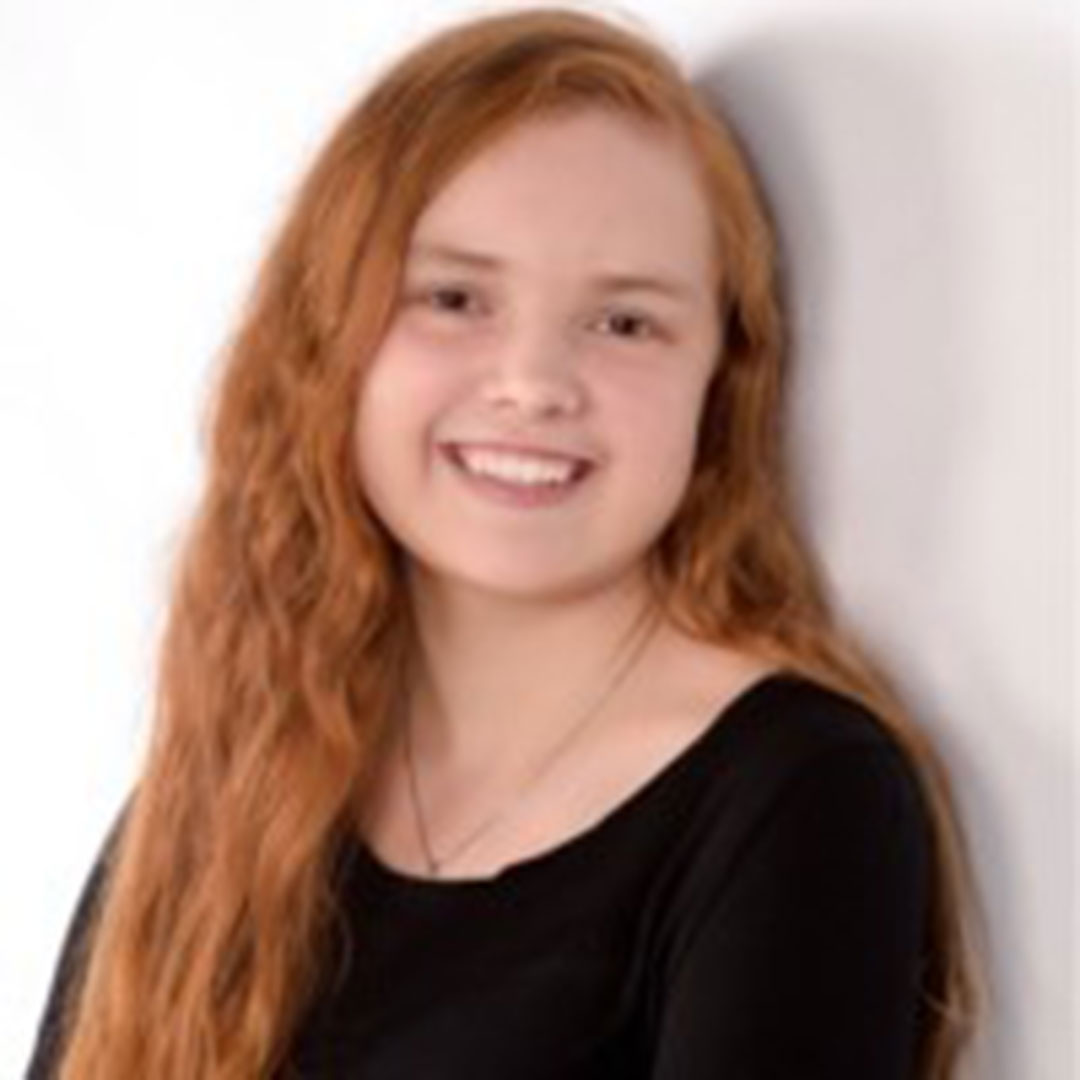 Emma Hardee '21, MAT '22
Third-Grade Teacher, Elizabeth Cady Stanton Elementary School in Seneca Falls, N.Y.
Majors: Educational Studies
"The mentorship I was provided with on and off campus allowed me to grow in ways I never knew I could and fulfill my childhood dream of having a classroom and students of my own. I hope to inspire many little humans the way I have been inspired by my mentors."
Ani Freedman '22
Columbia University, Master's in Journalism
Majors: Spanish and Hispanic Studies, Writing and Rhetoric
"[Professor Geoffrey Babbitt] has been a big mentor to me in the field of literary journalism. His class was where I really figured out that literary journalism is what I want to do."