The Pulteney Street
Survey
Parallels
Working hard, playing hard and savoring the small things across the generations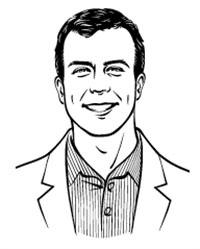 JETT WRIGHT '23
Druid, Admissions Head O'Laughlin Ambassador and summer intern with the Kalamazoo Growlers
Student-athlete (tennis)
Work-study with HWS Office of Athletics Communications
Major: Media & Society, Entrepreneurial Studies
Hometown: Austin, Texas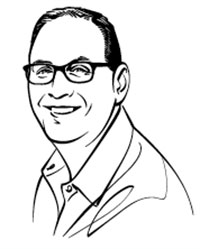 LOU KOVACS '94
President at Octagon, the world's leading sports and entertainment marketing and talent firm
Student-athlete (basketball)
Internship with the HWS Office of Sports Information
Major: English
Hometown:Yarmouth, Mass.
What's the most important thing you learned from your first job? JW: The effect you can have by simply bringing a positive attitude daily. LK: Don't be afraid to get your hands dirty.
Most important lesson from playing sports? JW: The way you carry yourself on and off the court has a ripple effect throughout the entire team. LK: The value of teammates and teamwork.
What brought you to HWS? JW: The community and potential to be mentored. LK: Basketball and the people I met while visiting.
What's the most eye-opening course you took at HWS? JW: Labor, Race and Gender in the Making of America. LK: Prisons in America.
What's your favorite sports team? JW: Anything Texas Longhorns. LK: Boston Celtics.
Favorite Saga dessert? JW: Boston cream pie. LK: Chocolate pudding.
If you could be a professional athlete, what sport would you play? JW: Soccer. LK: Basketball.
What advice would you give young student-athletes? JW: Enjoy the little things (post-practice meals, card games on the bus) — that's what you will remember most. LK: Cherish every moment.
What's the most exciting thing you've done since 2020? JW: Attended Game 5 of the 2022 World Series. LK: Sat greenside on 18th hole on Sunday at the Masters.
What are you most grateful for? JW: The support and love of my friends and family. LK: My family.
What's the most important sports moment of the past 20 years? JW: The Chicago Cubs breaking the curse to win the 2016 World Series. LK: The 2004 ALCS.
What's something you will never do again? JW: Let my sister convince me that she is a qualified barber. LK: Help produce a surprise U2 concert in Times Square.
What book would you bring to a desert island? JW: Open by Andre Agassi. LK: Moby-Dick by Herman Melville.