The Pulteney Street
Survey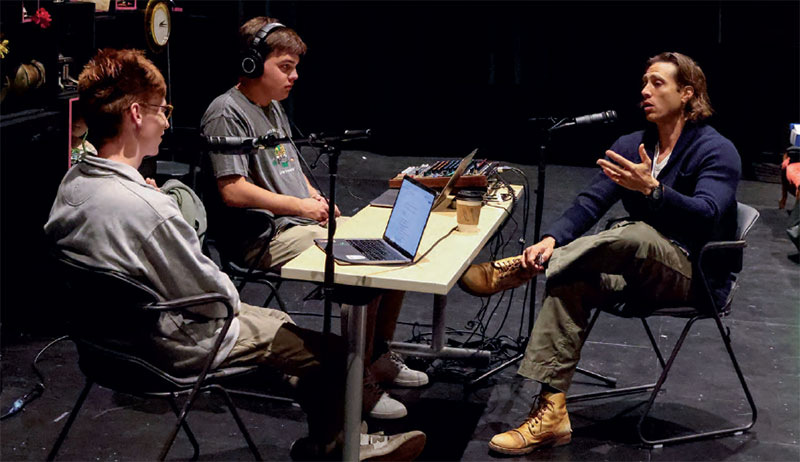 Compelling Storytelling
A student podcast talks to alums like Brad Falchuk '93, L.H.D. '14 about the inflection points in their lives and careers.
Emmy Award-winning writer, director and producer Brad Falchuk '93, L.H.D. '14 returned to campus in October for a wide-ranging Q&A session with students in the Bartlett Theatre. The co-creator of the groundbreaking dramas Pose and American Horror Story, as well as Glee, Scream Queens and American Crime Story, Falchuk also sat down for a conversation about storytelling, creativity and the relationship between failure and achievement for an episode of "Entrepreneurial Endeavors."
The podcast was launched in 2021 by Matt Nusom '23 and Seamus Galvin '23 to pick "the brains of successful entrepreneurs who have seen it all and lived to tell the tale." The show is hosted by Nusom, a double major in environmental studies and philosophy, who won the 2020 Todd Feldman '89 and Family Pitch Contest, the Colleges' flagship entrepreneurial leadership competition. Galvin, a mathematics and computer science double major and a member of the 2023 Centennial Center Leadership Cohort, produces and edits the show, which is supported by the Entrepreneurial Studies Department.