The Pulteney Street
Survey
BOOKSHELF
New titles from alum authors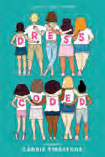 Dress Coded and The First Rule of Climate Club
Carrie Firestone '92
Penguin Random House, 2022
A companion pair of middle-grade novels about girls standing up against unfair school rules and creating change in their communities.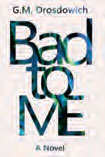 Bad to Me
George Drosdowich '72
Nine Mile Books, 2022
A coming-of-age novel that draws on Drosdowich's experiences, set at HWS "amid the heady swirl of American life in the late '60s and early '70s" with "one foot in the Beat Generation and another in Hippie culture."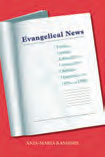 Evangelical News: Politics, Gender, and Bioethics in Conservative Christian Magazines of the 1970s and 1980s
Anja-Maria Bassimir '07
University of Alabama Press, 2022
A comprehensive study of evangelical magazine discourse during the 1970s and 1980s and how it navigated and sustained religious convictions in a time of dramatic social change.

12 Winning Strategies for Building a Talent Development Firm: An Action Planning Guide
Dr. Stephen Cohen '67
SLC Press, 2022
Strategies and insights from an expert consultant in the talent development field highlighting ways businesses in this field can start, build and grow effectively.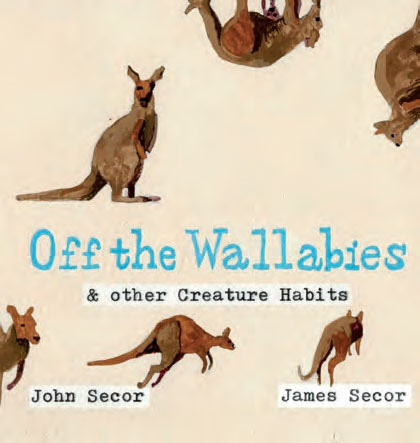 Off the Wallabies & other Creature Habits
John Secor '77, P'10 and James Secor '10
Peppertree Press, 2022
Whimsical pairings of words and images across six continents of the animal kingdom, set in colorful landscapes with daring rhymes, from poet John and artist James.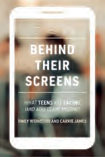 Behind Their Screens: What Teens Are Facing (and Adults Are Missing)
Carrie James '92 and Emily Weinstein
The MIT Press, 2022
A teen-level view of the ins and outs of growing up digital, with advice for parents about how to support your teens.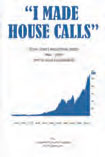 I Made House Calls
Robert "Mal" Davis '62, GP'18, GP'23
Independently published, 2022
The lessons, experiences and investment philosophy that guided Davis during his 56-year career as a wealth manager.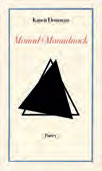 Monad+Monadnock
Karen Donovan '78
Wet Cement Press, 2022
A collection of "clever, razor-sharp" poems that "foreground a contemporary strain of absurdity so ubiquitous that it often goes unnoticed," the publisher notes.

Yours Affectionately, Osgood: Colonel Osgood Vose Tracy's Letters Home from the Civil War, 1862-1865
Edited by Sarah Burrows Winch '90, P'25 (under the name Sarah Tracy Burrows) and Ryan W. Keating
Kent State University Press, 2022
A collection of letters written by Union Army Col. Osgood Vose Tracy (ancestor of editor Sarah Burrows Winch '90, P'25) offering readers "a broadened understanding and appreciation for the service and sacrifices of Civil War soldiers," according to James M. McPherson, Pulitzer Prize-winning author of Battle Cry of Freedom.