The Pulteney Street
Survey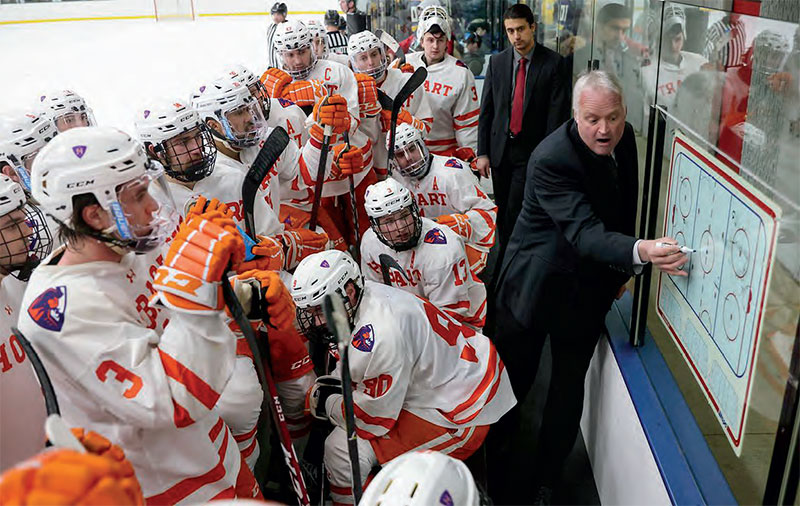 Athletics
Taylor Leads Team USA
Hobart Hockey Head Coach Mark Taylor was chosen to lead Team USA at the 2023 World University Games in Lake Placid, N.Y. in January. The national team includes Hobart players Luke Aquaro '25 and Cooper Swift '25. The games are the largest multi-sport winter event in the world, after the Winter Olympics. Taylor, the most successful coach in Hobart Hockey history, got the Statesmen off to their best start ever in the 2022-23 season, with an undefeated record and number one ranking when this issue went to press.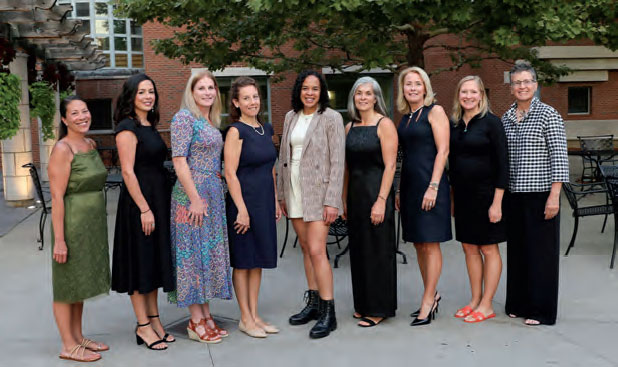 HALL OF HONOR
Eight William Smith alums were recognized for their outstanding careers as student-athletes. Making up the 10th Heron Hall of Honor class, the 2022 inductees include Bianca Dupuis '88 (field hockey), Marisa Vespa Hamlin '08 (basketball and soccer), Liz Brown Royston '00 (basketball), Amy Young Cutler '03 (cross country), Seraphine Hamilton '06 (basketball and soccer), Karen Salemo Van Arsdale '88 (field hockey and lacrosse), Kathy Odomirok '89 (field hockey and lacrosse) and Augusta Nadler Williams '06 (sailing).
At the September ceremony, the Heron Society also presented special awards to three pillars of the William Smith Athletics community. Retired Athletic Director Deb Steward (right) received the Heron Award; Terri-Lee Fiedler '94, the Hosking Award; and Dr. Tiff Jones '99, the Joan Hinton Hurd '65 Lifetime Athletic Achievement Award.
NEW SPORTS START
Led by Head Coach Derryk Williams, the William Smith volleyball team finished their inaugural fall semester with a 16-6 record. The team is one of six athletics programs to launch this academic year, along with baseball (Hobart), bowling (William Smith), swimming and diving (Hobart) and alpine skiing (Hobart and William Smith).