Financial Aid
for Veterans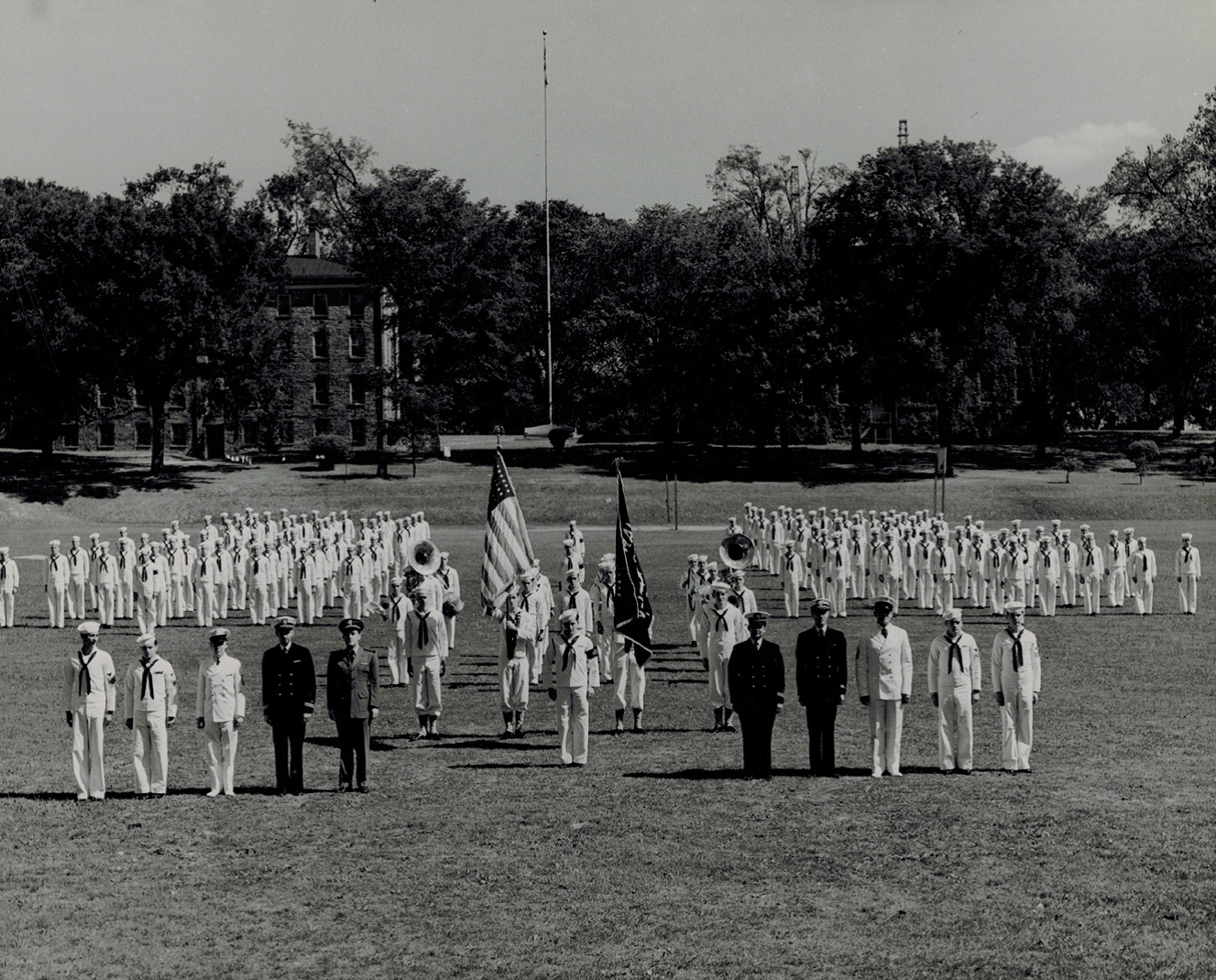 YELLOW RIBBON GI EDUCATION ENHANCEMENT PROGRAM
On August 1, 2009, the Yellow Ribbon GI Education Enhancement Program (Yellow Ribbon Program) was instituted. This is a provision of the Post-9/11 Veterans Educational Assistance Act of 2008. This program allows institutions of higher learning (degree granting institutions) in the United States to voluntarily enter into an agreement with VA to fund tuition expenses that exceed the highest public in-state undergraduate tuition rate. The institution can contribute up to 50% of those expenses and VA will match the same amount as the institution. HWS is a Yellow Ribbon institution.
POST 9/11 GI BILL® (CH33)
The Post 9/11 GI Bill provides financial support for education and housing to individuals with at least 90 days of aggregate service on or after September 11, 2001, or individuals discharged with a service-connected disability after 30 days. You must have received an honorable discharge to be eligible for the Post-9/11 GI Bill. The Post-9/11 GI Bill became effective for training on or after August 1, 2009. The tuition and fees payment is made to the institution of higher education and the housing allowance and stipend are paid to the student veteran. In addition, an eligible Service member may transfer up to the total months of unused Post-9/11 GI Bill benefits, or the entire 36 months if the member has used none, to an eligible family member.
Tuitions and mandatory fees in 2022-23 for HWS is $30,862.50 per semester. For 2022-2023, the maximum amount of educational benefits for veterans covered 100 percent under Chapter 33 is $ $26,381.37. Chapter 33 students (or family members if benefits were transferred to them) whose benefit is 100 percent may also be eligible for the Yellow Ribbon Program. Under this program, tuition and fees not covered by other benefits and types of aid may receive the difference between HWS tuition and fees and the Chapter 33 amount listed above. An HWS grant will be awarded and will be matched by the VA.
MONTGOMERY GI BILL (CH30)
The Montgomery GI Bill program provides up to 36 months of education benefits. Generally, benefits are payable for 10 years following your release from active duty. This program is also commonly known as Chapter 30. The Montgomery GI Bill may also be available to you if you are a member of the Selected Reserve.
SURVIVORS' AND DEPENDENTS' EDUCATIONAL ASSISTANCE PROGRAM (DEA)
Survivors' and Dependents' Educational Assistance Program (DEA) provides education and training opportunities to eligible dependents of veterans who are permanently and totally disabled due to a service-related condition, or who died while on active duty or as a result of a service related condition. The program offers up to 45 months of education benefits.
NYS VETERANS TUITION AWARD
Veterans Tuition Awards (VTA) are awards for full-time study and part-time study for eligible veterans matriculated at an undergraduate or graduate degree-granting institution or in an approved vocational training program in New York State.
For Federal Benefits:
1-888-GIBILL-1
http://www.gibill.va.gov
For New York State Benefits:
New York State Division of Veterans' Affairs
1-888-VETSNYS (1-888-838-7697)
http://veterans.ny.gov
Higher Education Services Corporation (HESC):
1-888-697-4372
www.hesc.ny.gov