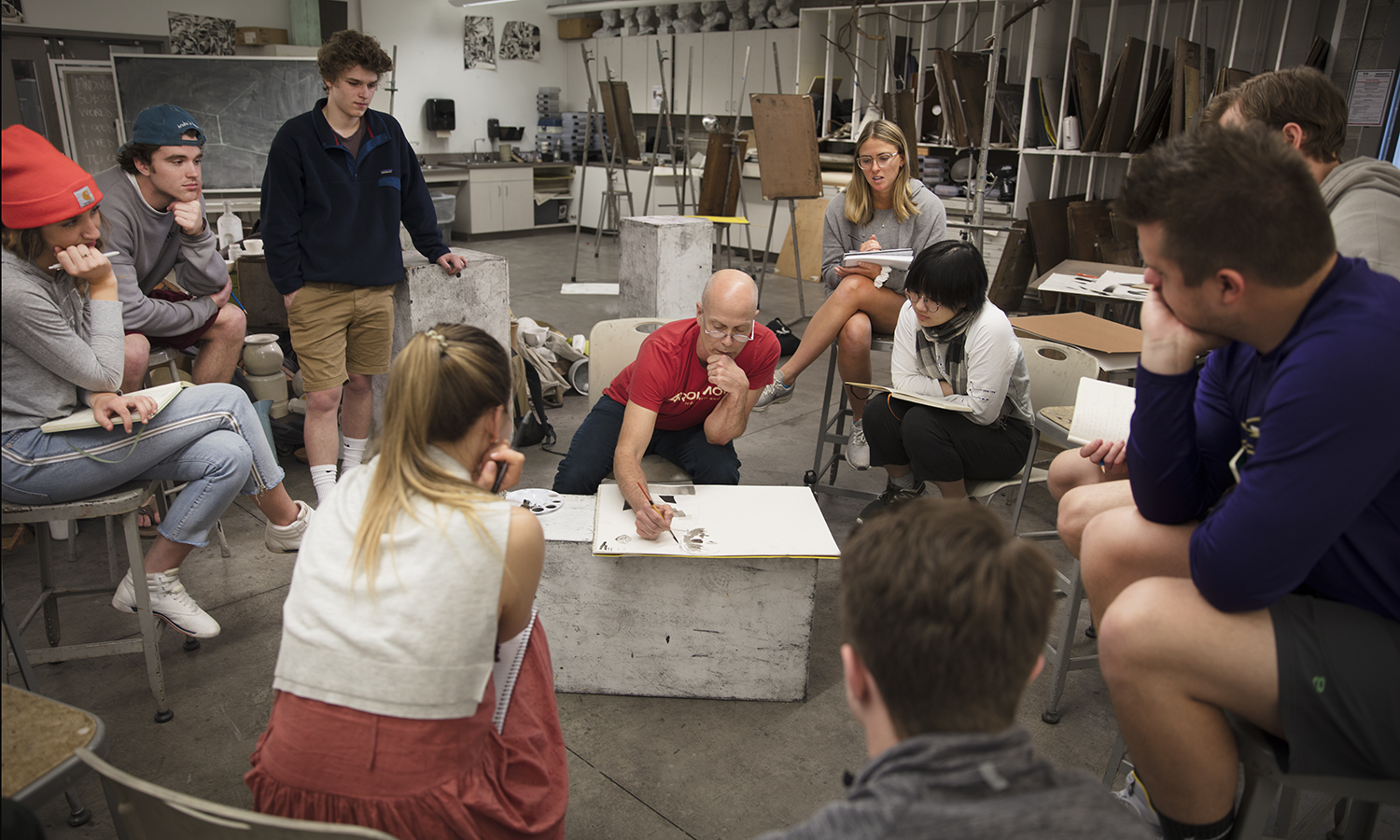 Arthur Dove Class of 1903 Scholarship for Studio, Fine Art and Architecture
The Arthur Dove scholarship is awarded to students who demonstrate refined understanding of studio art, architecture or photography based on 5-10 submissions of their work. The HWS Arts faculty will evaluate each portfolio and arts scholarships will be awarded based on their recommendations.
Early Decision I/Early Action candidates must submit SlideRoom application with portfolio items by November 15th.
If you are an Early Decision 2 candidate, your portfolio needs to be submitted by January 15th.
If you are a regular decision candidate, your portfolio will be due by February 1st.
MATERIALS
Resume
Resume of your activities Please note: the resume DOES NOT need to be specific to your engagement in the Arts
Recommendation
Please submit a Letter of Recommendation from a private instructor or teacher in the specific art form you are applying for that can speak to your abilities. If you used a recommendation from a private instructor or teacher on your common app, you may also use it here.
Media
Please submit 5-10 pieces of your work in studio art, architecture or photography. In the description of your work, please list the materials used, measurements of any 2D work, and outline of the project requirements (if applicable).