Students' Experimental Films "Flip the Script"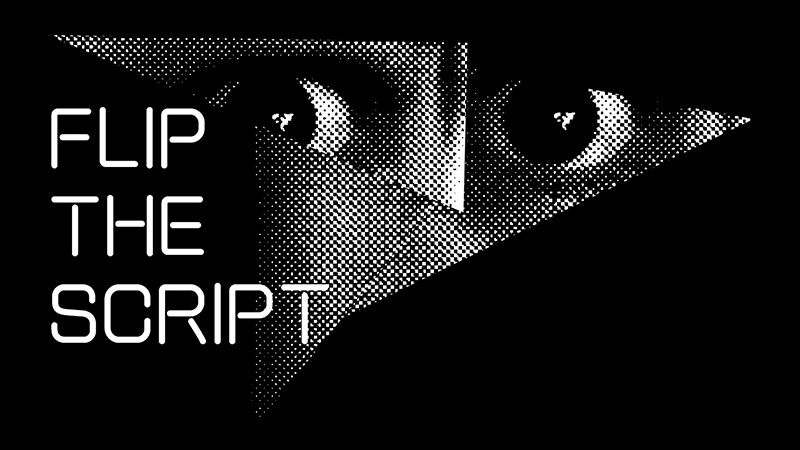 In the inaugural section of "The Art of Experimental Cinema," a brand-new course taught by Assistant Professor of Media and Society Jiangtao Harry Gu '13 in Spring 2021, students explored the theories and histories of experimental film/video through a series of uniquely designed production projects.
One such project asks students to create a short film that embodies their visions as filmmakers for a hypothetical film festival. As Gu explains, the assignment is not only intended for students to develop their production skills, but also to articulate their identity as filmmakers to a typical festival audience.
Throughout the semester, students have used their films to respond to two of the course's central themes. On the one hand, they have answered to artist Hito Steyerl's call to defend "poor images." By fully exploiting the potential of easily accessible technologies such as smart phone cameras and free editing softwares, students show how films can be produced without the costly Hollywood model. The "poor images" are consequently freed from the ideological restrictions of commercial filmmaking as well. On the other hand, students also learned to manipulate found footages and to give new meaning to materials they find on the internet. What was originally proposed as a method to evade certain filming restrictions imposed by the ongoing COVID-19 pandemic became a site of adaptive learning.
The following selection of films, titled "Flip the Script," encapsulates the students' experimental spirit as well as their resistance to the status-quo of commercial cinema.
"Soundscapes" by Juliana Bruno '21
Inspired by Chantel Ackerman, Juliana Bruno '21 layers atmospheric sound and silence with her animation to reflect upon the abstractness of memory. Although the sounds in this work are arguably "inauthentic" (stock audio files that Bruno found online) they nevertheless capture her intimate and abundant memories of Geneva, New York.
"Get Ready with Me" by Olympia Canales '22
"Get Ready with Me" is a parody of the popular genre that is indigenous to YouTube. By fictionally documenting herself getting ready for school in front of the camera, Olympia Canales '22 offers us some fun and critical insights on appearance and YouTube celebrity cultures.
"Zoom Class" by Robin Kirchgessner '22
By appropriating a 360-degree turning table as a key apparatus, Robin Kirchgessner '22 produces a 5-min single-shot video of herself taking a Zoom class in her dorm room. The silence, noise and boredom of the footage are animated by the camera's constant spin, creating a daringly honest portrait of remote learning during the Covid-19 Pandemic. Kirchgessner's work is also an ode to the 1972 film La Chambre by her feminist progenitor Chantel Ackerman.
"To You, 2 Years Later" by Andrea Delgado '22
In "To You, 2 Years Later," Andrea Delgado '22 explores the candidness and stream-of-consciousness within the structure of a letter addressed to her mother, who passed away in 2019. The montage of found family videos and photographs conjures Delgado's desire to speak to her mother after her passing. The film is heart-breakingly devastating but also filled with memory and love.
"Tension" by Timothy Harris '21
In "Tension," Timothy Harris '21 uses a montage of sounds and images to explore anxiety and its rhythmic tempo. Harris' signature prop, his chalkboard, and his handwriting return to this work as they figured so prominently in his other works.
"Heard?" by Mahamadou Bala '21
From his own male perspective, Mahamadou Bala '21 invites four women to talk about their thoughts about feminism and Black feminism. The result is an informative dialogue about race, gender and power.
"Man with a Movie Camera Ramade" by Sophie Lapat '22
Following Perry Brad's 2017 effort to remake the classic "Man with a Movie Camera," Sophie Lapat '22 uses her own images and other found images to meditate on the contemporary conditions of vision and technology.
"Nature's Beauty" by Kieran Paskewitz '22
In "Nature's Beauty," Kieran Paskewitz '22 juxtaposes found footages on social media, which portray people's recreational uses of nature, with an ominous speech about nature's destruction to challenge us to take action and protect nature.
"Rut" by Troy Tedeschi '22
"Rut" is an experimental short story about a young man who struggles with self-image issues. To tell the interior story of his protagonist, Troy Tedeschi '22 uses different framerates and mirrors to portray two interrelated and yet contradictory psychological spaces.
"Addiction: A Family Disease" by Olivia Engebrecht '21
In this half found-footage and half family archive work, Olivia Engebrecht '21 explores what is common to families struggling to support loved ones with addiction. The use of found-footage also broadened the limits of what can be considered "personal documentary."
"White Noise" by Caroline Jones '22
"White Noise" is a sonic portrait of an overpass on Interstate 684 that connects New York City with Upstate. Caroline Jones '22 uses her camera to record and juxtapose snapshots of the overpass and its surrounding areas, drawing attention to the contrasting sounds from in these places. Made shortly after a reported suicide on the overpass, Jones' film is a reflection on the mental health effects of ubiquitous infrastructure—whether artificial or natural.