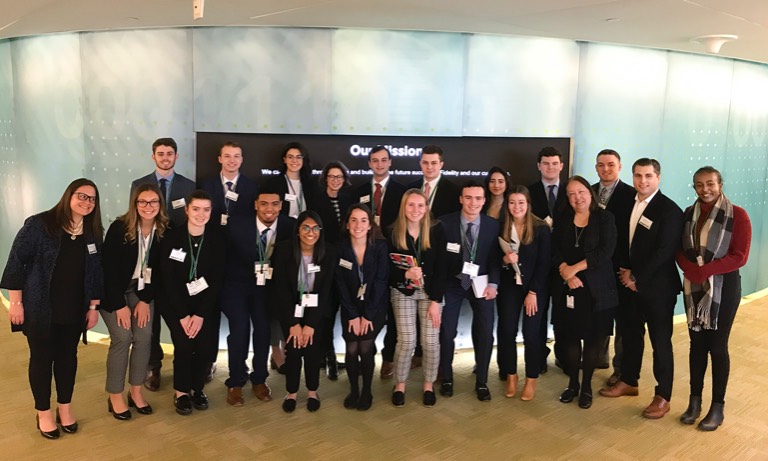 How HWS Does Business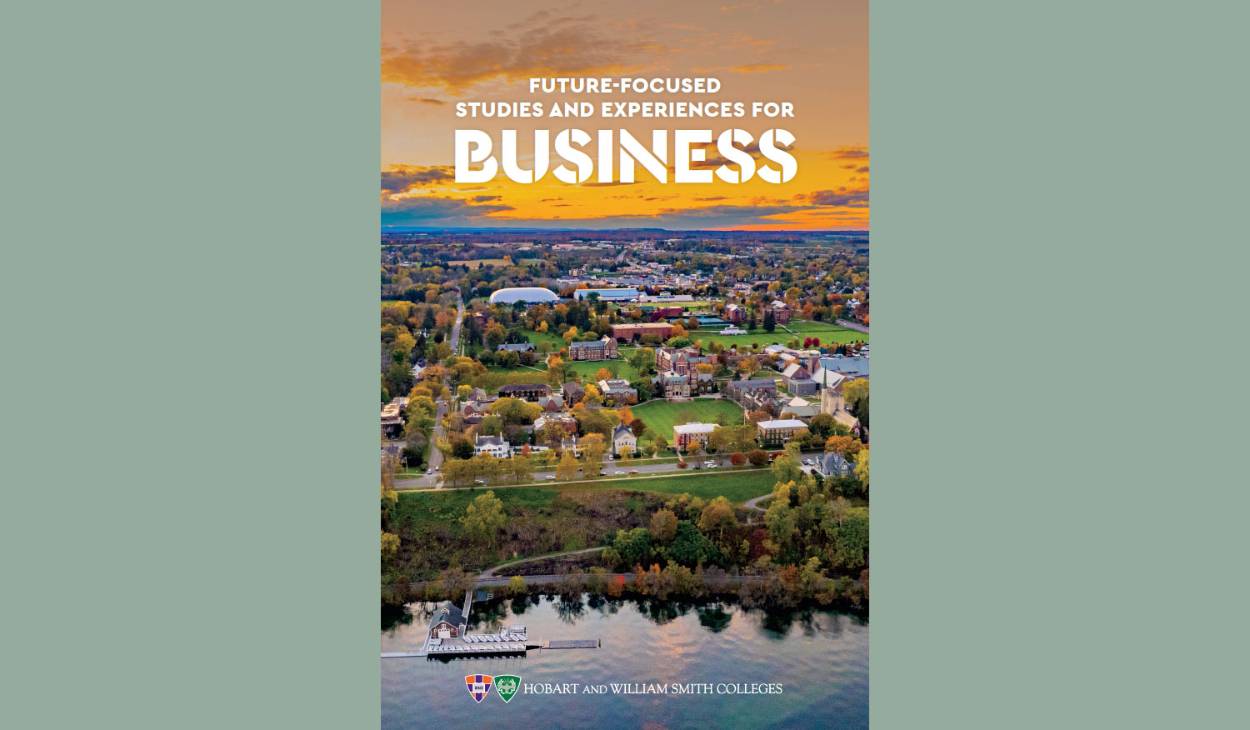 At HWS, it's not business as usual.
You'll design an academic experience that is entirely your own with the support of a caring, expert faculty. You'll learn to consider problems from multiple lenses and build creative solutions to emerging challenges. You'll expand your practical skill sets through experiential explorations in entrepreneurship, leadership, civic engagement and global citizenship. You'll preview careers, participating in job shadows, a guaranteed internship or research opportunity and networking with those who've paved the path before you. You'll create a springboard to your career in business and, like many of our alums, go on to lead in the industry of your choosing.
to a Career in Business
Hobart and William Smith students interested in business can major in any field of their choosing. Our alums are proof that no matter what academic discipline you select, you can be successful in the business world. Often, students will choose to major in economics or a related field, minor in data analytics, entrepreneurial studies or music administration and entrepreneurship and/or pursue the Master's of Science in Management program.
A consistently popular major at HWS, the economics department's forward-thinking approach encourages students to evaluate current policy by actively questioning mainstream thinking.
Combining quantitative knowledge with qualitative analysis, Data Analytics teaches students how to ethically substantiate facts and tell stories with data.
The most popular minor on campus, Entrepreneurial Studies challenges students to become well-rounded leaders and resourceful innovators who are globally aware and community-centric.
Get into the business of music through Music Administration and Entrepreneurship where students learn the histories and theories of music while developing practical business skills.
This one-year program builds on the value of your undergraduate liberal arts education, providing you with the additional skills, knowledge and insight necessary to build a rewarding career in the business or nonprofit sectors. The Master of Science in Management can be earned in an innovative 3+1 model (students complete a bachelor's and master's concurrently in four years) or the more traditional 4+1 (4-year undergrad program followed by a 1-year master's).
Business Advising
Students interested in pursuing careers in business or business school should contact Professor of Economics, Chair of Entrepreneurial Studies and Director of the Management Program Tom Drennen. Prof. Drennen is eager to assist you in charting a course of study that leads to a successful career and a consequential life.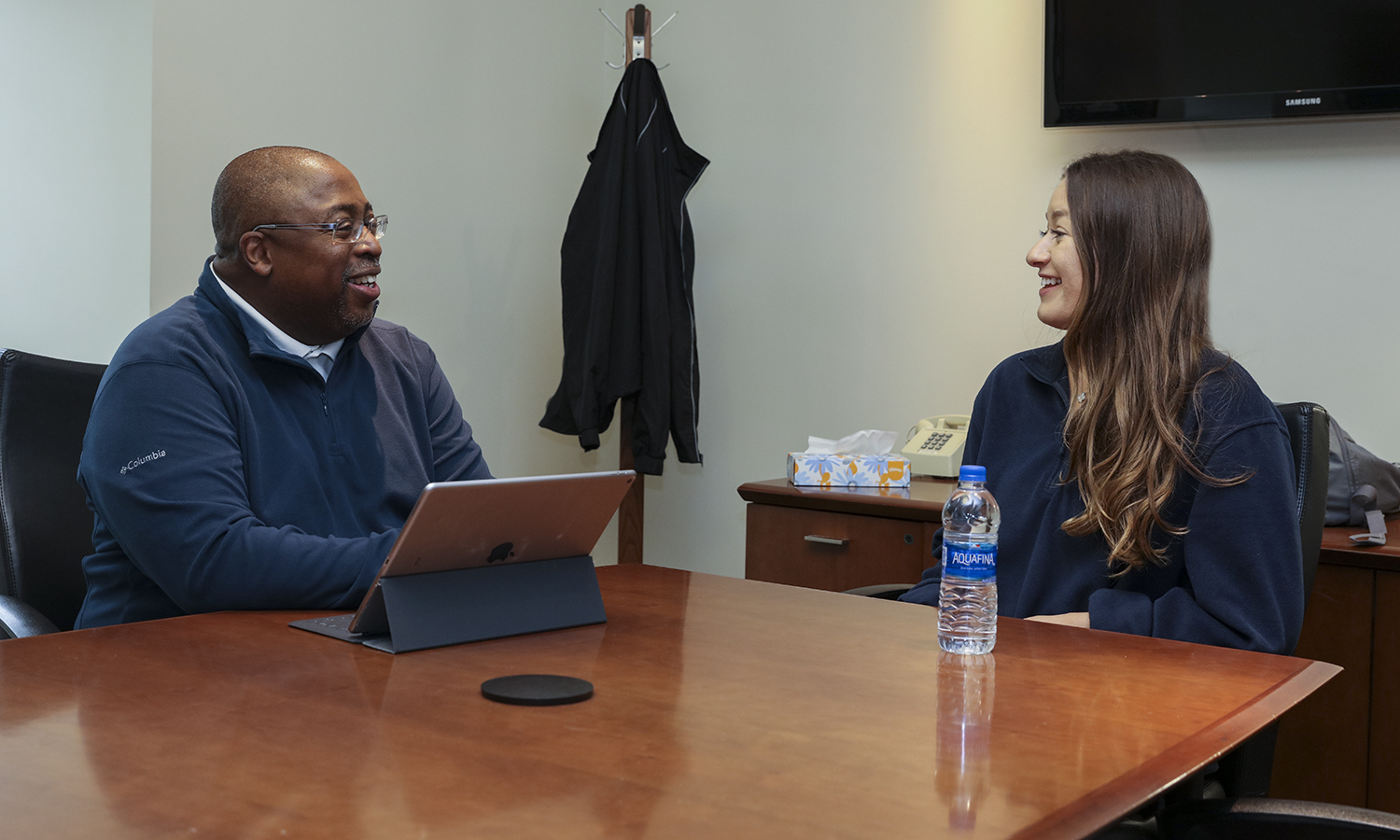 As an HWS student, you have access to a network of 22,500+ alums who are proud of their alma mater. Our alums pay forward the rewarding experiences that they lived as undergrads and commit to your success. The Salisbury Center for Career, Professional and Experiential Education will connect you with graduates in your dream industry or role, help you set up a job shadow or prepare for an internship interview. You'll be supported at every step on the road to your future career.
HWS alums work in all sectors of banking, finance and accounting. Many of them are highly successful entrepreneurs. These graduates have gone on to pursue positions at many top ranked institutions and firms across the country, including the following:
ACLU
Bank of America
Bristol-Myers Squibb
CBS Sports
Charles Schwab
Dell
Department of the Treasury
DFS Hong Kong
Fidelity Investments
IBM
ING
J.P. Morgan Chase
Merrill Lynch
MGM Studios, Inc.
New York State Health Dept.
New York Yankees
U.S. Dept. of Commerce
U.S. Dept. of State
United States Embassy
Wells Fargo