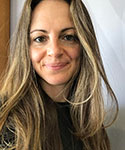 Judy Wentzel
Director of Recreation, Intramurals and Fitness
Judy Wentzel was named the director of recreation, intramurals and fitness in July 2020. Prior to that, she served as the assistant director for four years. Judy has a MS in management of leisure services from SUNY Cortland and is a certified AFAA personal trainer and primary group fitness instructor. Some of her favorite hobbies are reading, strength training, and hiking and snowboarding with her husband Mark. Judy is committed to planning and facilitating programs and services that promote a healthier lifestyle for the HWS community.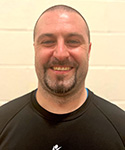 Deven Siesel
Assistant Director of Recreation, Intramurals and Fitness
Deven Siesel was named the assistant director of recreation, intramurals and fitness in February 2022. Before HWS, Deven was the director of athletic and recreation operations at Muskingum University in Southeast Ohio. He studied history at Heidelberg University before earning his MEd in Higher Education Administration and College Student Personnel from Kent State University. He is a CF Level I Trainer.
Deven is committed to positively impacting students' lives and helping them to better themselves and their well-being.
He stays active through running, hiking, biking and kayaking. He also enjoys reading, writing his own trilogy and spending time with his wife, Ashley, and two daughters, Nora and Tessa.