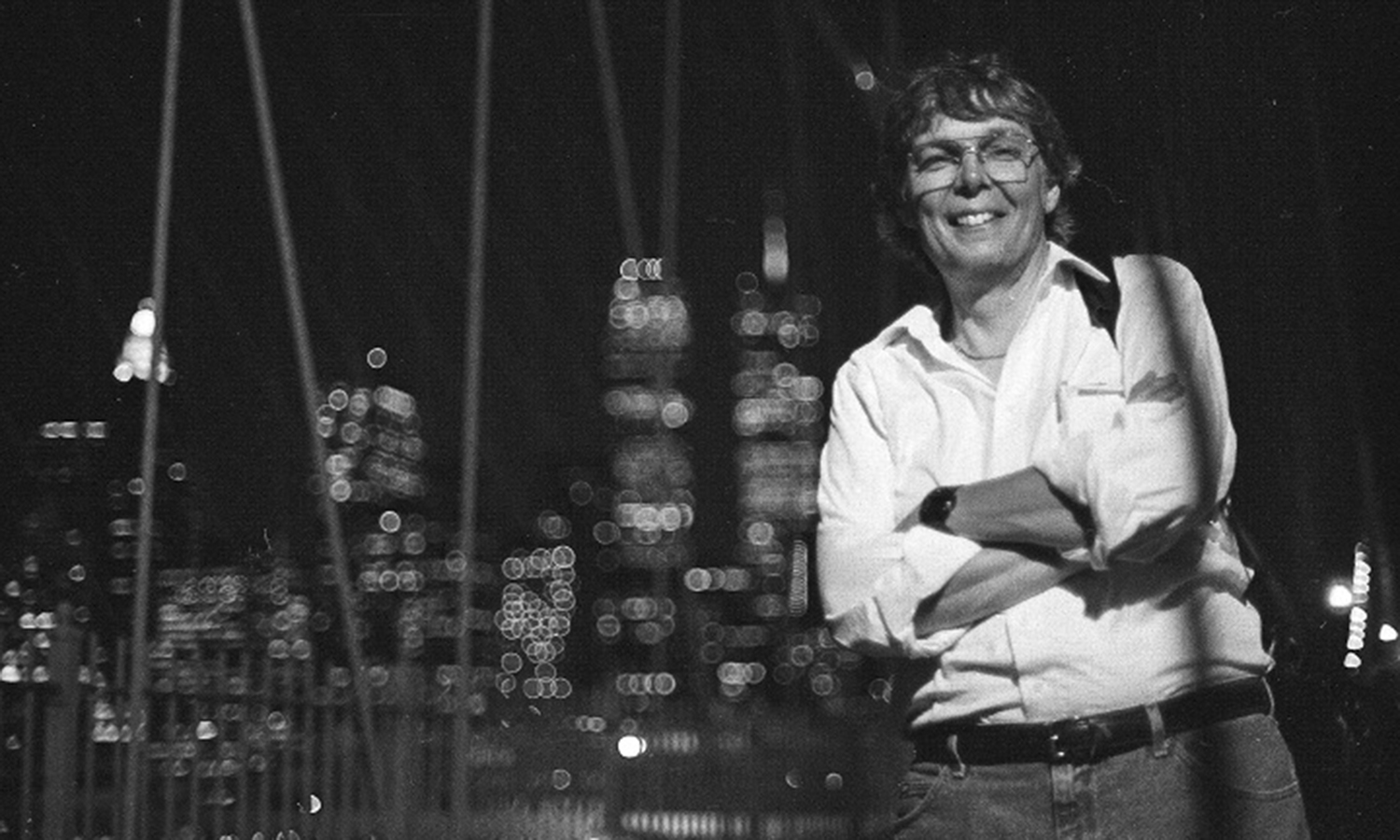 HWS News
29 May 2021 • Alums • Faculty Spates P'00, P'09 to Receive Distinguished Faculty Award
HWS will present Professor Emeritus of Sociology James L. Spates P'00, P'09 with the Distinguished Faculty Award at Reunion 2021.
Nineteenth century social critic, artist and early sociologist John Ruskin once wrote, "When love and skill work together, expect a masterpiece."
A leading scholar of Ruskin, Professor Emeritus of Sociology James L. Spates P'00, P'09 has invested decades of love and skill in the education of Hobart and William Smith students. For his excellence in teaching and influential scholarship, the Hobart Alumni Association and William Smith Alumnae Association will honor Spates with the Distinguished Faculty Award.
Join the HWS community virtually to celebrate Spates' career on Friday, June 4 at 1 p.m. Immediately following the presentation of the Distinguished Faculty Award, Spates will be joined by Emeritus Professor of Economics Patrick McGuire L.H.D. '18 who received the DFA in 2018. Spates and McGuire will reflect on their Two Cities experiences.
The event is part of Reunion 2021, which will be celebrated with virtual events and programming June 3-6.
A Professor of Sociology at the Colleges from 1971 to 2014, Spates enriched the lives of HWS students for more than 40 years through courses in sociology and urban studies, with special attention to the study of values and human nature. Through his flagship course Two Cities, co-taught for more than 20 years alongside McGuire, Spates redefined the boundaries of the classroom by bringing students to New York City and Toronto to analyze urban life at the street-level through a bidisciplinary lens.
Alums from the past four decades wrote to the Colleges to nominate Spates for the DFA award. Liam Allman '15, a student during Spates last semester teaching Two Cities before his retirement, says Spates' instruction gave him the language and understanding to better express my love for metropolises. "I can't think of another educator who inspired me more."
Lindsey Kent '14, a two-time teaching fellow for Spates, says he had a monumental impact on her life. "After taking Introduction to Sociology with the urban sociologist," she says, "I knew then I had a responsibility to do good in the world and help other people. Professor Spates helped me become a leader and forge my own path post-college."
After joining the faculty in 1971, Spates earned an early promotion to become a full professor at the Colleges in 1984. He became the first faculty member to be awarded the Classes of 1964 Endowed Chair, having been elected to the position by the faculty and unanimously voted in favor of by the HWS Board of Trustees. Spates received more than a dozen Faculty Research Grants during his tenure, in addition to awards for his contributions to the curriculum (1985-86) and to the Colleges community life (1979-80).
His scholarship has focused on the quality of social and city life and on the life and work of Ruskin, about whom he wrote his book, The Imperfect Round: Helen Gill Viljoens Life of Ruskin. Currently, he is at work on another book, Availing Toward Life: The Radical Social Thought of John Ruskin. In addition, he is the author of numerous scholarly articles about Ruskin, is the author of the website Why Ruskin, and has frequently lectured on him in venues both in the U.S. and abroad.
"Jim Spates was an inspiring mentor whose passion and energy opened up new worlds and ways of thinking to his students. He was exemplary of the kind of teacher one imagines you will experience at a small liberal arts college: caring, creative and fully engaged in students learning," Lynne Harris '86 writes.
Dan Kresge '90 remembers being empowered in Spates' classroom to ask questions. "I recall arguing with him in class about a point he had made. He permitted and perhaps even goaded me into an argument, and I came away thinking I'd won. Now, being a professor myself, I know how very much that moment laid the foundation for my intellectual self-esteem."
In retirement, Spates has focused his passion for cities and his commitment to building better communities on downtown Geneva, N.Y. He has spearheaded the revitalization of the Dove Block, a historic building formerly home to impressionist painter Arthur Dove, located at a vital intersection in the city.
Spates received his Ph.D. in sociology from Boston University.
Established in 1990, the Distinguished Faculty Award recognizes the importance that graduates of the Colleges place on the contributions of outstanding faculty members of the past for their impact as teachers, mentors and scholars. Nominations for the award are sought by all alumni and alumnae, and are professors who are retired or have moved on from Hobart and William Smith for more than five years, or who are deceased.