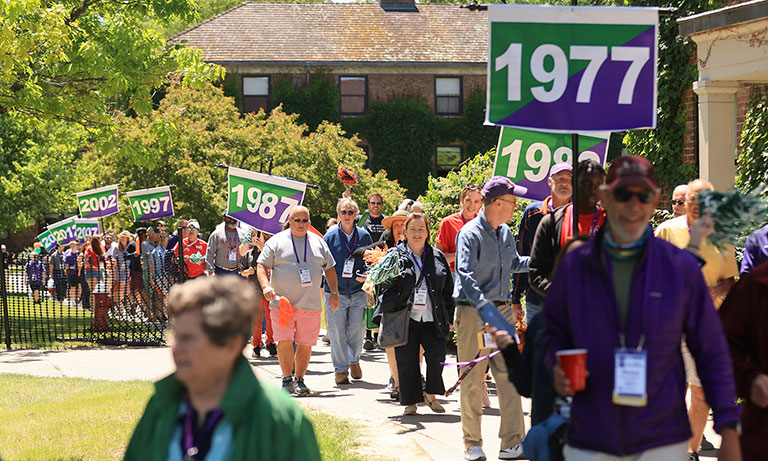 Reunion
Reunion 2023, June 2-4
Save the Date! We look forward to welcoming the Classes of 1948, 1953, 1958, 1963, 1968, 1968, 1973, 1978, 1983, 1988, 1993, 1998, 2003, 2008, 2013, and 2018 back to campus to celebrate your reunions.
Whether it has been five years or 60 since you were last on campus, join us for programs and activities filled with opportunities to reminisce and celebrate all that we love about Hobart and William Smith Colleges!
Registration Coming Soon!
Planning on coming to Reunion 2023? Let us know by filling out the Reunion Intent Form.