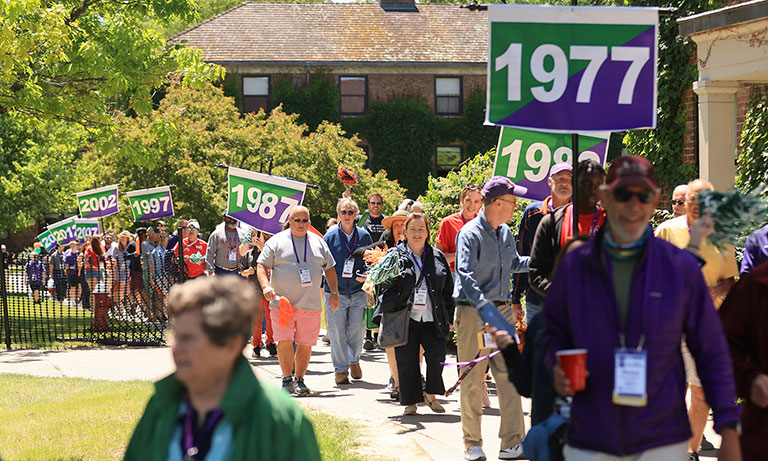 Reunion
Reunion 2023, June 2-4
Save the Date as we celebrate classes ending in 3 and 8 in 2023! Details including registration information will be available soon.
REUNION 2022, JUNE 3 - 5
It's a wrap! We were thrilled to welcome you back for our Bicentennial Reunion Weekend, June 3 – 5, 2022!
COVID-19 Protocols During Reunion
Hobart and William Smith closely monitor CDC and local requirements regarding COVID-19. Following CDC definitions of vaccination status, the Colleges require all employees and students to be fully vaccinated, and recommend community members stay up-to-date with their vaccination status. Masking will be a personal option for all community members during Reunion. As with everything related to the pandemic, we recognize these recommendations may need to be modified and will communicate any changes via email and this website.
Reunion Videos