HWS News
22 March 2023 • Faculty Tenure and Promotion Awarded
Four assistant professors have been approved for tenure and promotion.
At the most recent meeting of the Hobart and William Smith Colleges Board of Trustees, Lisa Leininger (Philosophy), S. Ani Mukherji (American Studies), Angelique Szymanek (Art and Architecture) and Craig Talmage (Entrepreneurial Studies) were approved for tenure upon recommendation of President Mark D. Gearan. The four faculty members will be promoted to the rank of Associate Professor effective July 1, 2023.
"Hobart and William Smith's knowledgeable, accomplished, engaging faculty is one of our strongest assets, as this year's tenure awardees continually demonstrate," says Provost and Dean of Faculty Sarah Kirk. "On behalf of our campus community, I want to congratulate Lisa, Ani, Angelique and Craig on their promotions and earning tenure. They are educators and scholars of the highest order, who challenge and encourage our students and bring out the best in them as learners and engaged citizens."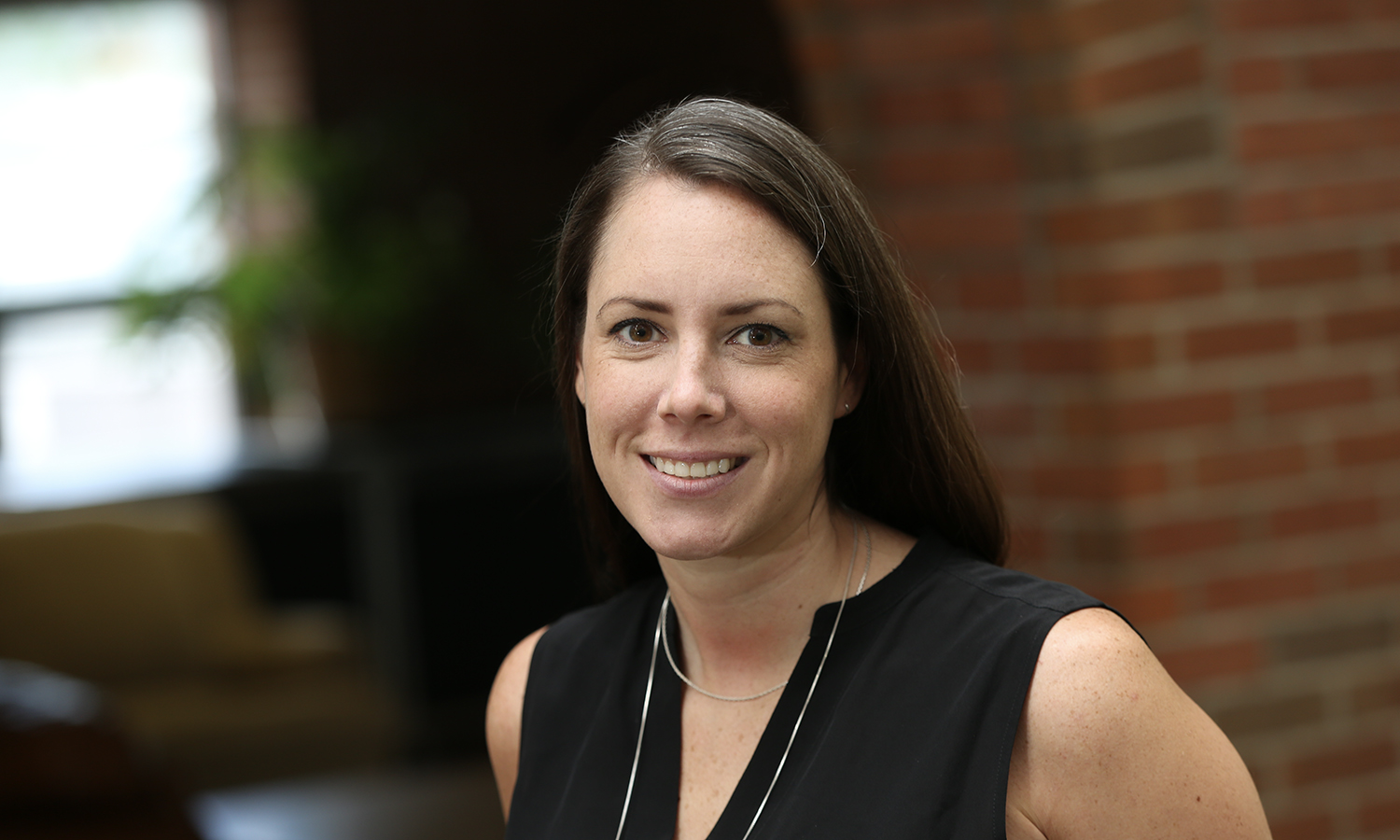 Leininger's work explores metaphysics, with particular attention to time, as well as the philosophy of science. Her scholarship and criticism have appeared in the Australasian Journal of Philosophy, Analysis and Philosophical Quarterly. Since joining the HWS faculty in 2015, she has taught a range of philosophy courses exploring time, the self, theories of reality, concepts of god, the relationship between science and philosophy and critical thinking. Leininger is a member of the Philosophy of Time Society, the International Association for Philosophy of Time, and the Centre for Time at the University of Sydney, Australia. She holds a Ph.D. from the University of Maryland, an M.A. from the University of Colorado and a B.A. from the University of Virginia.
Mukherji studies questions of culture, politics and America's place in the world in the 20th century. Engaging in historiographical and theoretical debates on the nature of colonialism, nationalism and international order, his scholarship and courses examine the ways in which race, migration, and empire have impacted U.S. and global histories. In addition to a recent HWS Faculty Research Grant, Mukherji's academic awards and fellowships include a Fulbright Research Grant to the Russian Federation, a Mellon Postdoctoral Fellowship at the University of California at Los Angeles and a fellowship at Brown University's Center for the Study of Race and Ethnicity. His work has appeared in the books Cold War and McCarthy Era: People and Perspectives and Africa in Europe: Studies in Transnational Practice in the Long Twentieth Century, as well as in journals such as Boston Review, Journal of Academic Freedom and American Communist History. A member of the faculty since 2016, he holds a Ph.D. and M.A. from Brown University, an M.A. from the University of California, Berkeley and a B.A. from Cornell University.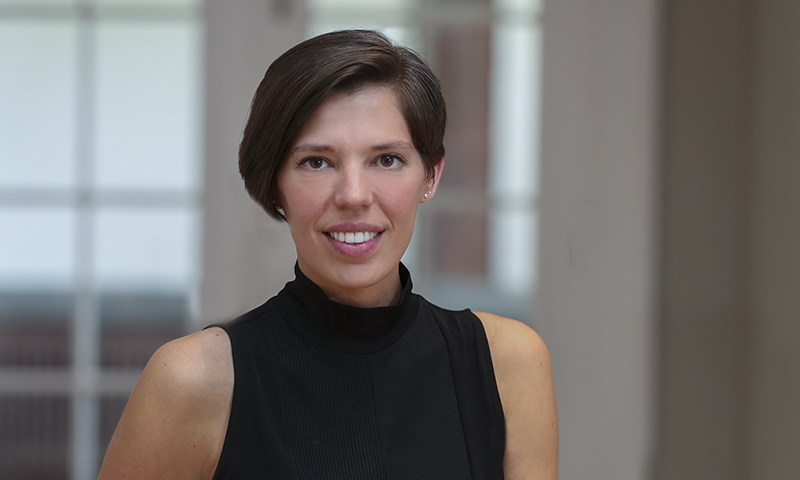 Szymanek is a historian of feminist art and activism with a focus on performance art. She is the editor of the 2021 book Transnational Perspectives on Feminism and Art, 1960-1985 and has published scholarship in journals such as Art Journal, Latin American and Latinx Visual Culture, WAJ: Women's Art Journal and Signs: A Journal of Women in Culture & Society. She is the recipient of a summer scholar awards from the National Endowment for the Humanities in both 2016 and 2017 and earned a 2019-20 Fulbright Scholarship to Scotland to study place, art, feminism and the marginalization of women within the history of art, despite the political advances of the mid-20th century. A member of the faculty since 2015, Szymanek has taught courses on modern art, Black arts in America, 20th-century American art, art and censorship, and critical museum studies. She is a member of the National Women's Studies Association, the College Arts Association and the Association for the Study of the Arts of the Present. She holds a Ph.D. from SUNY Binghamton and an M.A. and B.A. from SUNY Buffalo.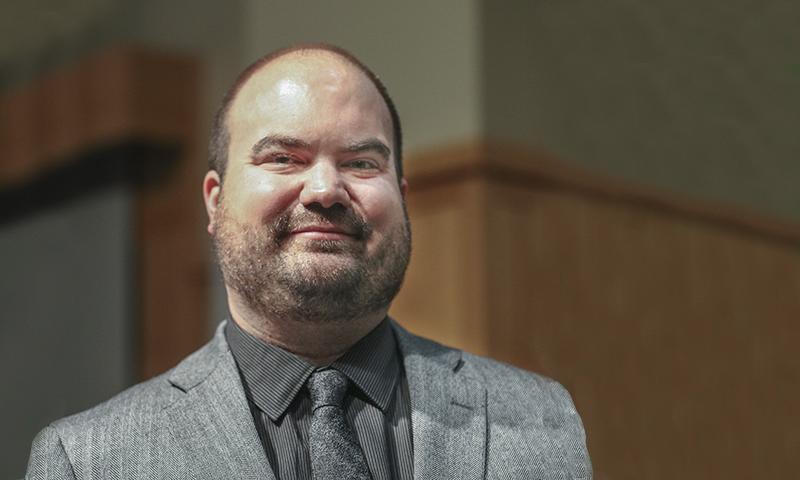 Talmage's research, which focuses on teaching social entrepreneurship and assessing community health and well-being has been published in journals such as Adult Education Quarterly, Entrepreneurship Education and Pedagogy, Social Enterprise Journal, Sustainable Development, and the International Journal of Community Well-Being, among others. He also serves as the editor for the journal Community Development. Since joining the faculty in 2016, he has grown the Colleges' entrepreneurial studies minor from inception to campus's largest minor and helped develop and launch the Master of Science in Management program and the new Management and Entrepreneurship major. His courses cover economics principles, quantitative tools, social innovation, nonprofit management, and the minor's senior capstone experience. Talmage holds a Ph.D. from Arizona State University, an M.A. in Industrial-Organizational Psychology from Minnesota State University and a B.S. in Family Studies and Human Development from the University of Arizona.