HWS News
7 November 2023 • Alums Supporting Community Mental Health Needs
Colleen McElduff '22, MAT '23 discusses mental health issues on Finger Lakes Television.
Relying on her background in adolescent mental health gained while working on her master's thesis and with youth mental health organizations, Colleen McElduff '22, MAT '23 was featured on a panel discussion of a recent episode of "Straight Talk on Mental Health," an educational video series produced by Finger Lakes Community College.
McElduff joined Terrence Rodgers, a youth advocate and job coach for Finger Lakes Community Schools and Joseph Fantigrossi, a mental health first aid trainer and the regional community schools coordinator for Monroe 2-Orleans Board of Cooperative Educational Services during the Oct. 22 episode. They discussed the fundamentals of youth mental health first aid.
"The biggest takeaway from my mental health training was the fact that you are not certified to help in the situation, but you can do so much without having that training," says McElduff. "Just noticing small things when it's a non-crisis situation is a key and I think that's something very valuable going forward when you interact with any youth."
At HWS, McElduff received her dual childhood education and students with disabilities certification for grades 1 – 6. She served as a third-grade student teacher at Lafayette Intermediate School in Waterloo and a fifth-grade special education student teacher at Elizabeth Cady Stanton Elementary School in Seneca Falls.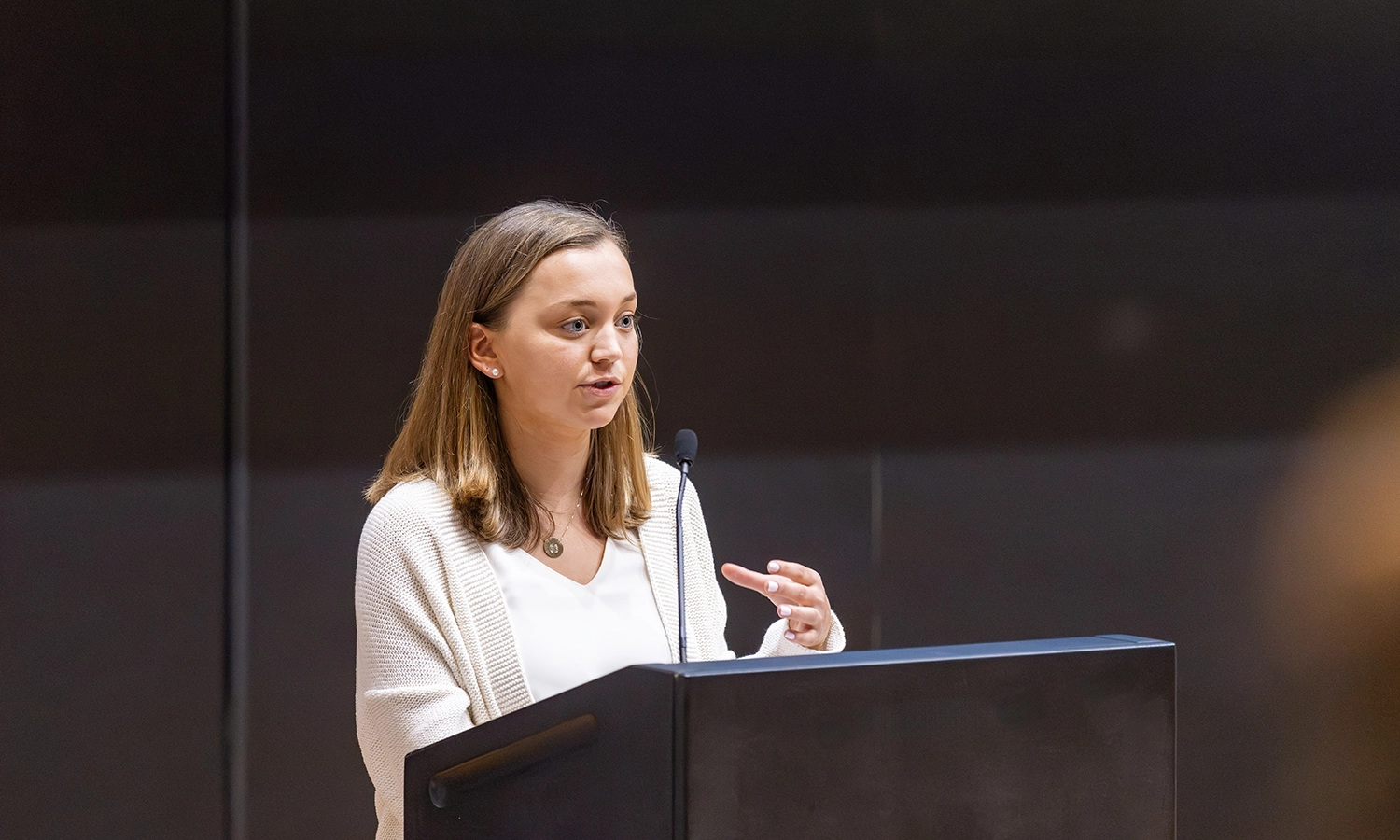 Her master's thesis titled "Empowering Educators to Support Community Mental Health Needs" incorporated work with Youth Mental Health First Aid and Finger Lakes Community Schools. Additionally, she co-presented a research project titled "Giving Teachers Tools to Support the Mental Health of Students."
"Straight Talk on Mental Health" airs daily at 7 a.m. and 2 p.m. and at 9 p.m. on Mondays and Fridays. The video series kicked off on Sept. 10 on Finger Lakes Television, the public broadcasting network based at FLCC, and runs through Dec. 3.
The videos is also available on demand on the Finger Lakes TV website at fingerlakestv.org and the Finger Lakes Community College YouTube channel.