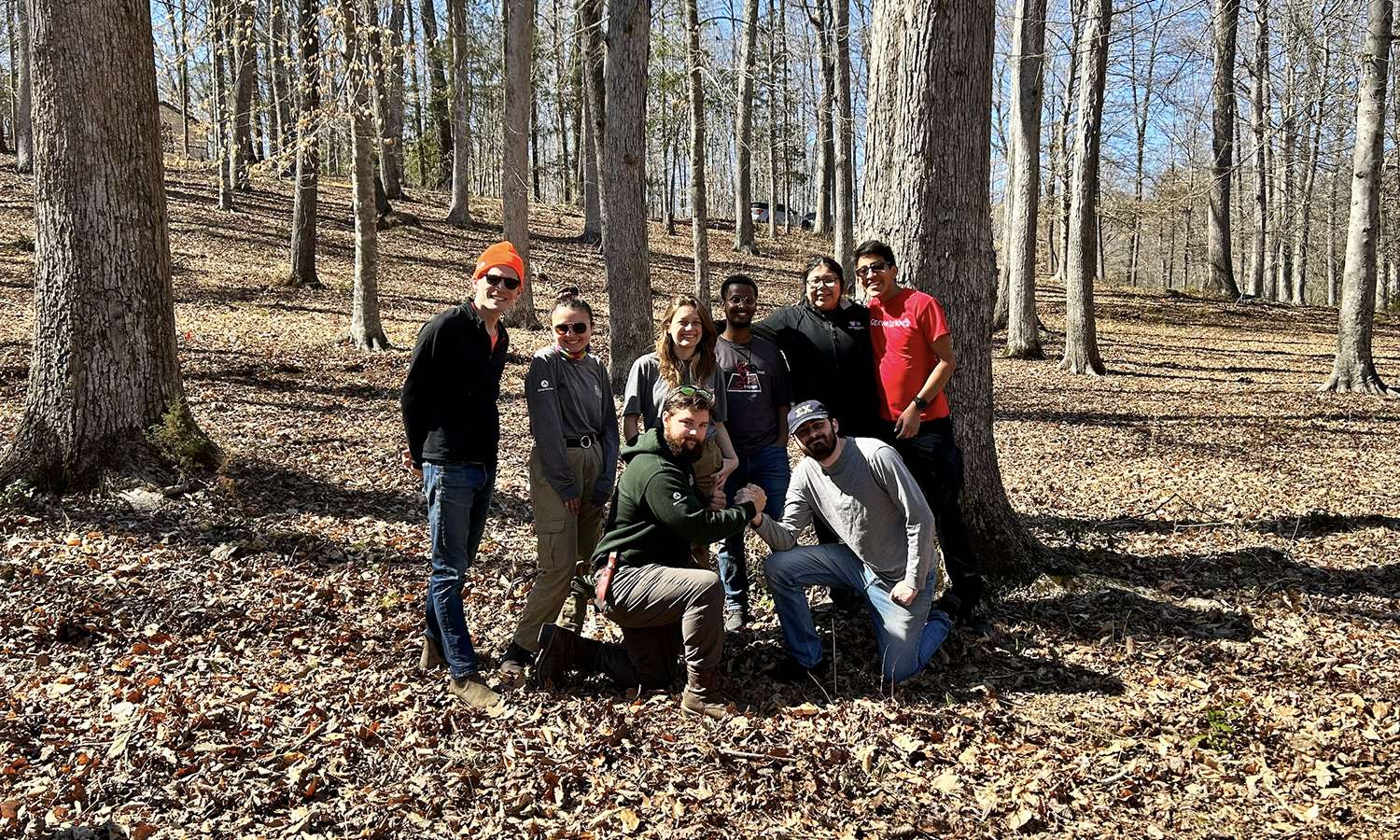 HWS News
27 April 2023 • Service Students Spend Spring Break Giving Back By Katelyn Oswalt '24
The Center for Community Engagement and Service Learning led civic work at three sites through the HWS Alternative Spring Break program.
During Spring Break, students traveled to Lyons, N.Y, Chesterfield County, Va., and Warrenton, N.C. to engage in volunteer work with a non-profit organization, an elementary school and a state park. The trips were part of the Alternative Spring Break program coordinated by the Center for Community Engagement and Service Learning.
Prior to leaving, students read the essay, "What we don't talk about when we don't talk about service" by Adam Davis. While at the sites, the students participated in team building exercises and community orientation activities, and recorded their reflections daily.
"Adam Davis' essay informed me that most service opportunities come from a place of inequality. The reading gave me a new perspective to think about while working at Pocahontas State Park," says Jonathan Garcia '23, a mathematics major, who was a member of the trip to Chesterfield County.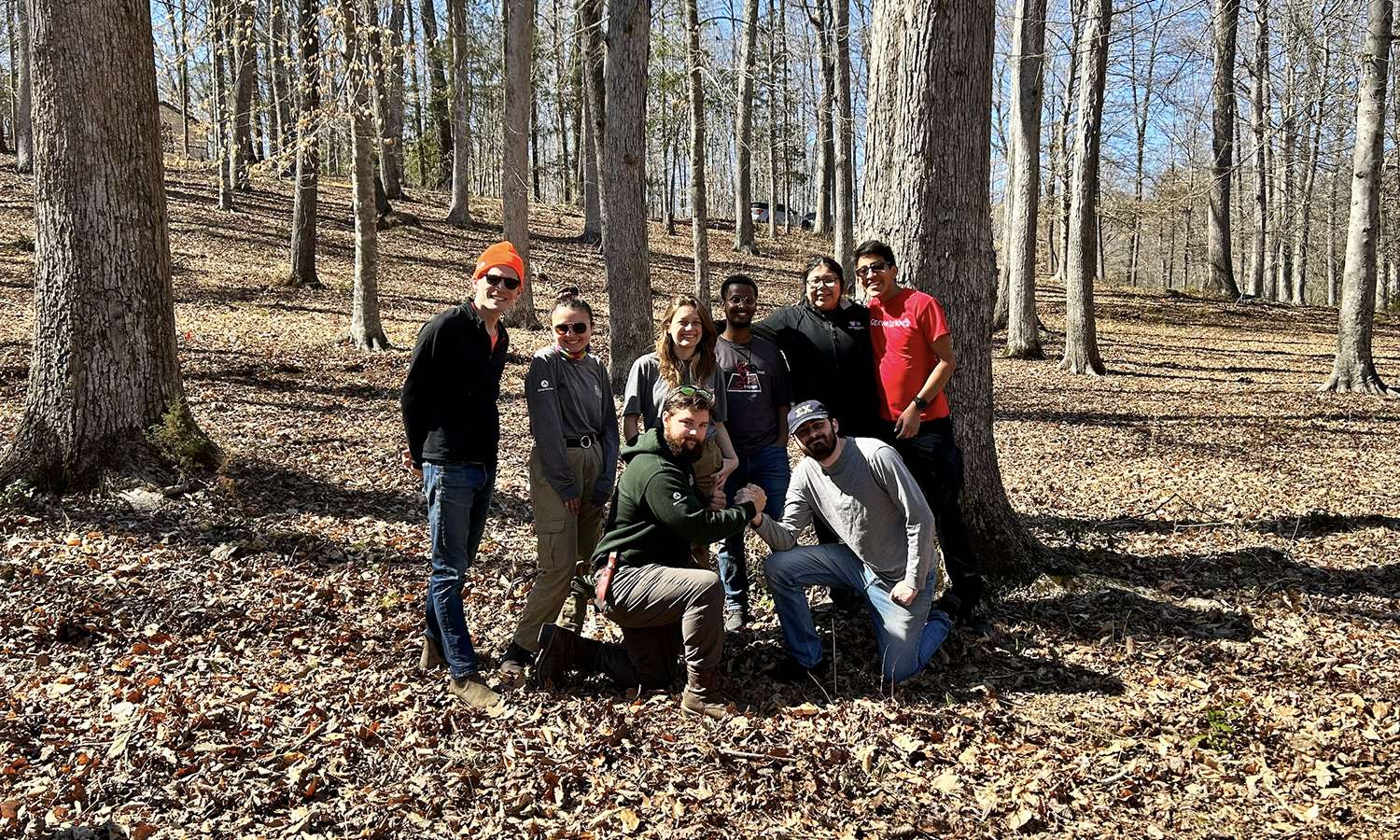 The experience in Chesterfield, led by Assistant Director of CCESL Peter Budmen '15, was located at Pocahontas State Park, which has a long-standing partnership with HWS. The volunteers assisted in building a sensory trail loop with AmeriCorps VISTA members and erecting garden beds at neighboring State Park, Powhatan.
"I have wanted to do this trip for the past three years because a former Cross Country Alumna Mikayla Gullace '22 recommended it to my team. I am beyond thankful that she did. Also, I love nature," shares Garcia.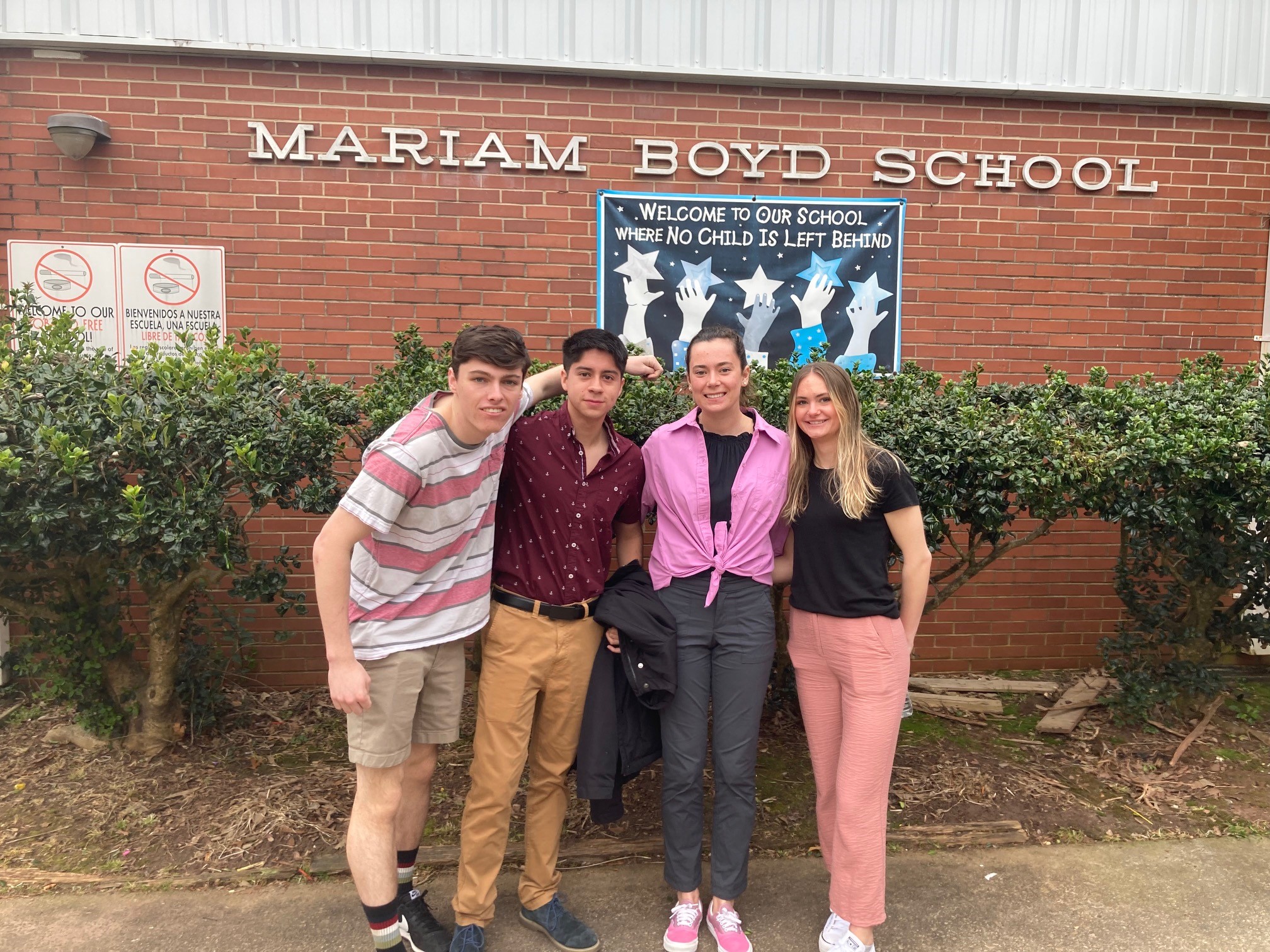 The trip to Warrenton, led by Graduate Program Assistant Alex Cottrell '20, was located at Mariam Boyd Elementary School, an alternative spring break partner of the Colleges for two decades that was started by alumnus Mike Harms '00.
While in N.C., the group worked in the school to support different grade levels, attended a school-cultural celebration, and admired the work of students' artistic creations at a district wide art show. Outside of the school day, the team was hosted for dinners at community members' homes, sponsored a dinner for the congregational women's club, and helped with various tasks identified by the host congregation.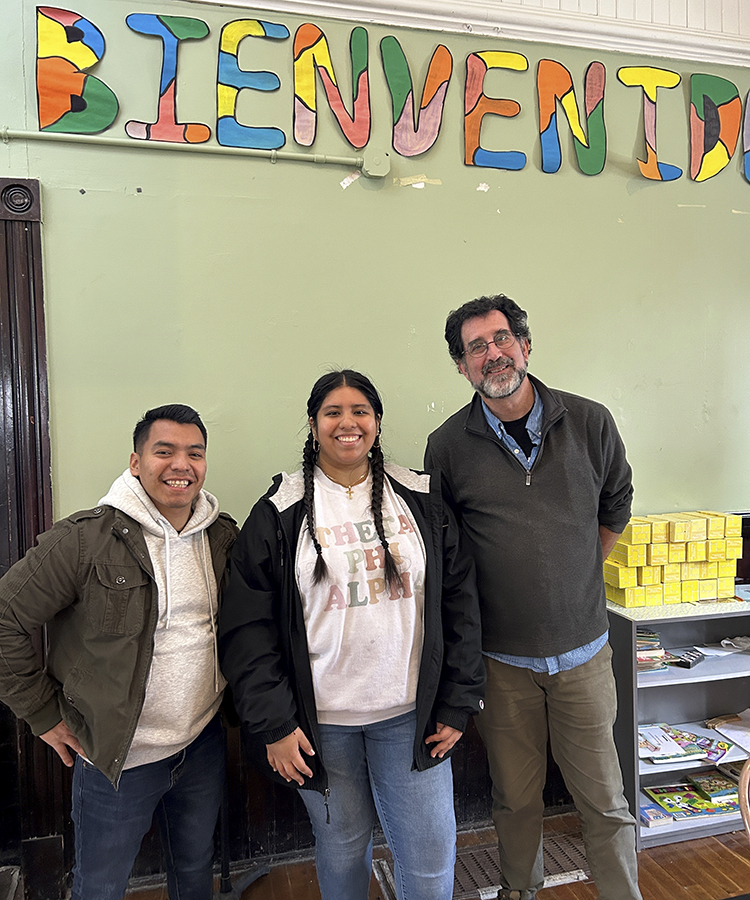 Closer to campus, Rural Migrant Ministries (RMM) in Lyons held an Alternative Spring Break program. The statewide organization advocates for farm worker justice. Natalie Sandoval '25 says learning about the organization during her First Year Seminar inspired her to sign up for the RMM program.
"I was greatly inspired by all the efforts that RMM, their partners and community members put into creating a welcoming environment," says Sandoval, a sociology major. "They support, drive, and inspire each other in all that they do. I enjoyed hearing the different life stories of people who use the services provided by RMM."
Budmen says he was motivated by all the community partners. "We often refer to our community partners as co-educators as they are the ones with the lived experience and expertise in their discipline and with the populations they serve. This is very much true as we traveled to other communities outside of the Finger Lakes. Our site hosts are welcoming, inquisitive and encouraging of all the new experiences we had," he says.
Alternative Spring Break has been a program at the Colleges since 2001. For more information about CCESL, please see https://www.hws.edu/centers/service/default.aspx.