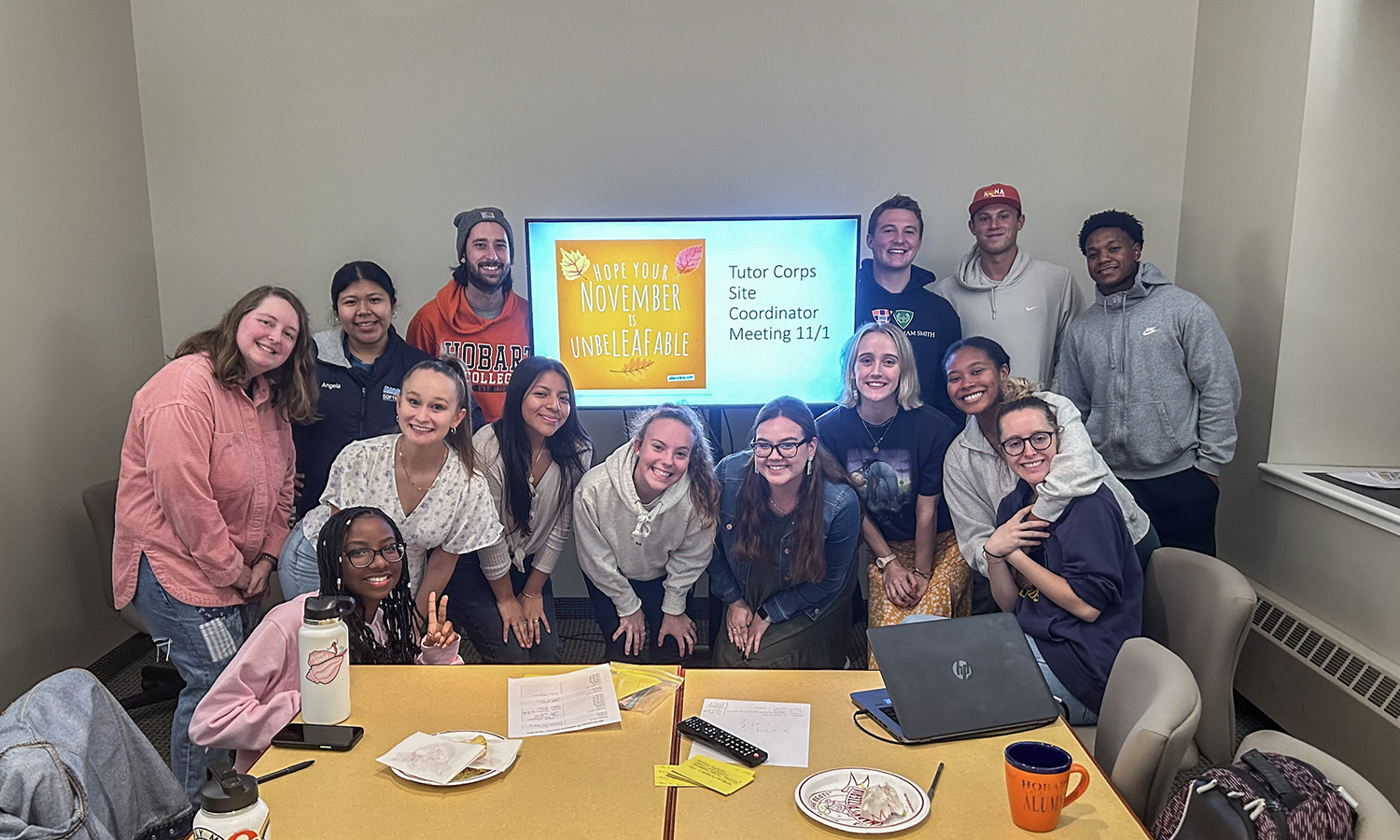 HWS News
25 January 2023 • Service Meaningful Mentorship
HWS Corps is recruiting! The tutoring and mentorship program is looking to swell its numbers with more than 85 paid work-study positions available.
HWS Corps, the umbrella title for the Colleges' America Reads program and partnership with the Boys and Girls Club of Geneva, connects tutors and mentors from HWS with students in area schools and youth programs. Each semester, the program hires and trains more than 80 paid tutors who work with local youth for up to five hours each week, developing strong bonds as they offer meaningful literacy, academic and interpersonal support to local youth.
"The HWS Tutor Corps program has given me the space to explore my love for working with children," says Hannah Bixby '23, MAT'24, who has served as Civic Leader of Literacy for the past two years and helps manage the program. "I've been able to get to know the Geneva community in a unique way. As someone who has been involved in the program since 2019, HWS Tutor Corps is the perfect opportunity to connect with local children and make a difference in both their educational and social lives."
HWS Corps has more than 85 positions available at $14.20 per hour. The application deadline is Friday, Jan. 27.
HWS Corps tutors offer one-on-one literacy support, homework help and guidance to students in area schools and programs, including Lafayette and Skoi Yase schools in Waterloo and Children's Hours, Saint Francis-Saint Stephen's, West Street and North Street schools, and the Boys and Girls Club's Carter Road and Goodman Street locations, all in Geneva.
Tutors work closely with the Civic Leader for Literacy and the staff of the Center for Community Engagement and Service Learning (CCESL) and attend virtual professional development opportunities during the semester to support and improve their academic tutoring and mentoring skills.