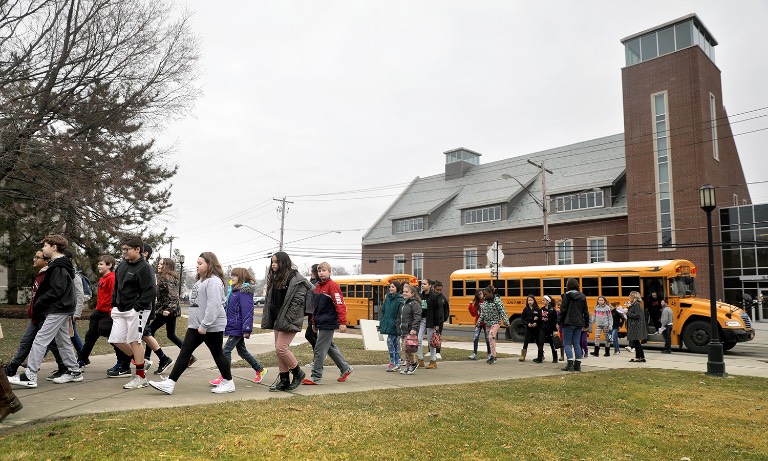 HWS News
29 March 2023

HWS to Welcome Geneva Sixth-Graders By Colin Spencer '19

Students will learn about college experience, opportunities through the Geneva 2030 partnership.

Sixth-grade students from Geneva Middle School will get to explore college life and careers when they visit Hobart and William Smith on Friday, March 31.

Sponsored by the Center for Community Engagement and Service Learning and Geneva 2030, local students will spend the day on campus, exploring goal-setting opportunities and performing hands-on activities with HWS professors and students in science, technology, engineering, art and mathematics. They will be welcomed to campus by President Mark D. Gearan.

"Geneva 2030 and HWS are obviously very excited about the terrific program we have set up for the sixth-graders," says Peter Budmen '15 MAT '16, the assistant director for CCESL. "We know they will learn a lot about college, careers, science, technology and the arts, all while having a tremendous amount of fun."

The visit from the sixth-graders is one of three annual visits from Geneva school students. Ninth-grade and second-grade students also visit the Colleges.

Geneva 2030 is a collective impact initiative working with resources from the entire Geneva community, including nonprofit organizations, businesses and individuals, to support the education of Geneva's children from birth through high school and beyond. Since its founding in 2011, Hobart and William Smith have served as its anchor institution.

Geneva 2030 is funded by Hobart and William Smith, The Breitfeld Group, Strive Together, The Wyckoff Family Foundation, the Max and Marian Farash Charitable Foundation, the ESL Charitable Foundation, the Rochester Area Community Foundation, the City of Geneva and the Town of Geneva.

To learn more about Geneva 2030 and its commitment to the Geneva youth, reach out to geneva2030@hws.edu or click here or here.