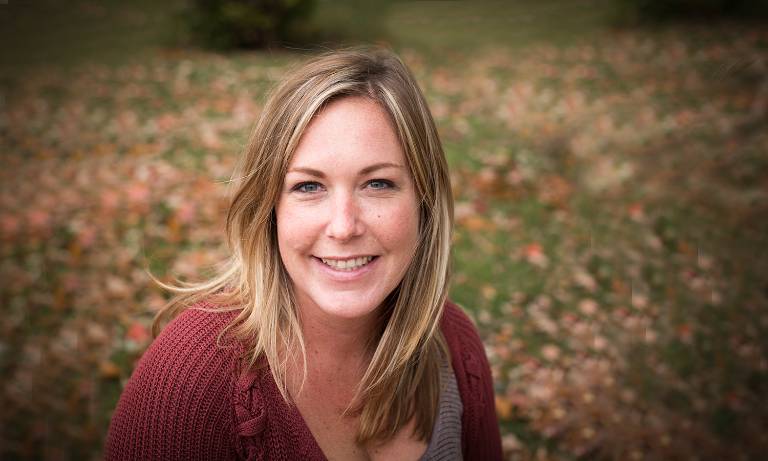 HWS News
28 February 2023 • Service Geneva 2030 Announces New Leadership
Hobart and William Smith join with Geneva in welcoming Heather Schwilk as Director of Geneva 2030.
Geneva 2030, the community partnership that supports Geneva's school children and their families from birth through high school, has new leadership. Heather Schwilk, co-director of the Moodie's Children's Hour School in Geneva and former director of programs for Big Brothers Big Sisters of Greater Rochester, will lead the initiative, beginning March 6.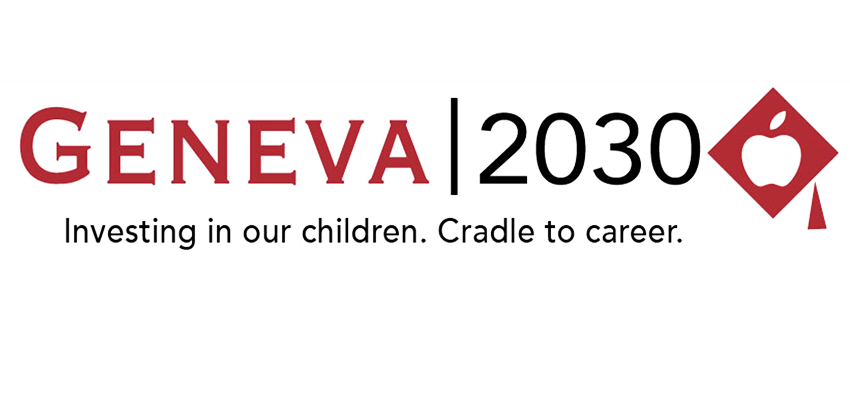 "We are excited to have Heather Schwilk bring her experience and energy to Geneva 2030," says Jerry Buckley, chair of Geneva 2030's executive board and director of corporate and foundation relations and legislative affairs at Hobart and William Smith Colleges. "The search committee was impressed by her strong commitment to K-12 school success, her track record in building community partnerships, and her enthusiasm for developing, executing and evaluating programs that align with the mission and goals of Geneva 2030."
As co-director and child educator at the Children's Hour School since 2016, Schwilk has developed experiential education curriculum for diverse, multi-age classes, supported parent engagement and managed administrative functions, including enrollment, fundraising and budget. She was a driving force in Children's Hour continued collaboration with the Geneva Peeps Egg Co-op, an example of the school's emphasis on outdoor education.
Schwilk began her 11-year career with Big Brothers Big Sisters as a student intern at Keuka College, where she earned degrees in sociology and criminal justice. She spent several years enhancing the agency's presence in Ontario and Wayne counties, working with school districts and community organizations, including Child and Family Resources, Inc., and the Department of Education to create and align programming to specifically engage youth. She also partnered with Hobart and William Smith's Center for Community Engagement and Service Learning (CCESL) to recruit students as mentors. Schwilk developed three college-based mentoring programs and additional initiatives to service higher risk youth and youth with incarcerated parents. As the director of programs for BBBS, she supervised a team that coordinated matches between mentors and mentees in Monroe, Wayne, Ontario and Yates counties.
As Executive Director, Schwilk will report to Geneva 2030's Executive Board and will work with the organization's Community Advisory Board and Action Teams. She will partner with the Geneva City School District, Finger Lakes Community College and numerous community organizations, including Success for Geneva's Children and the Geneva Boys & Girls Club. She will also collaborate with StriveTogether, the national education organization that champions a collective impact model for communities to improve outcomes for public school students.
Hobart and William Smith have served as the anchor institution for Geneva 2030 since it began in 2011. Schwilk will work closely with Katie Flowers, CCESL's director, and Peter Budmen '15, MAT '16, assistant director at CCESL. Budmen is supporting the Action Teams that consist of teachers, school administrators and a broad range of parents and community members.
Geneva 2030 is funded by Hobart and William Smith, The Breitfeld Group, Strive Together, The Wyckoff Family Foundation, the Max and Marian Farash Charitable Foundation, the ESL Charitable Foundation, the Rochester Area Community Foundation, the City of Geneva and the Town of Geneva.
Those who would like to get involved with Geneva 2030 or serve on one of the eight Acton Teams (Birth to Kindergarten School Readiness, Literacy, Bilingual Education Success, Data, STEAM, Food Security, College to Career Readiness and Parent and Community Engagement) are encouraged to contact Schwilk at geneva2030@hws.edu.
More on Geneva 2030
https://genevacollectiveimpact.com/
https://www.hws.edu/offices/geneva-2030/default.aspx/