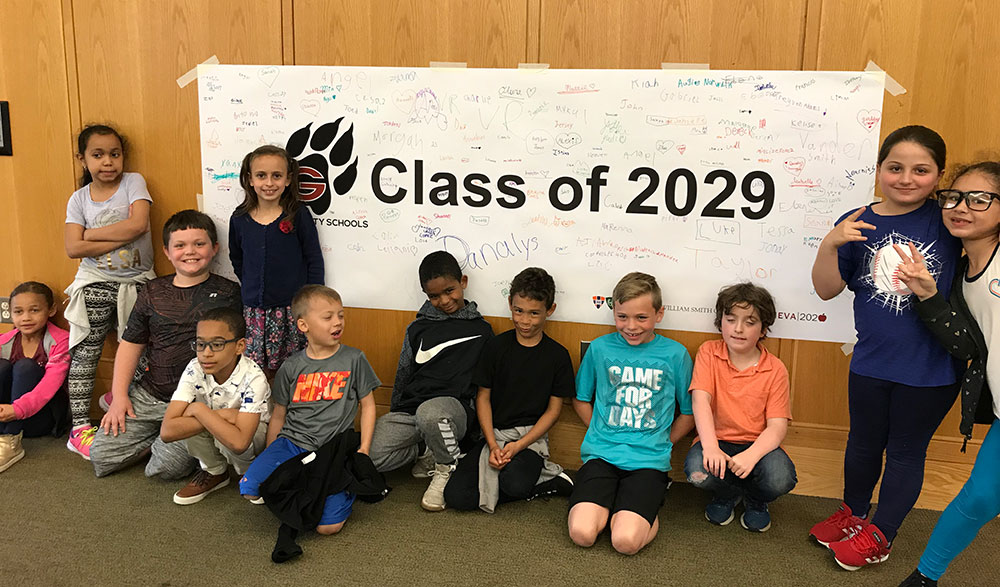 When an entire community comes together to support its youth, the results can be truly transformative.
Since 2011, Geneva 2030, a collective impact initiative, has worked to harness the resources of the entire Geneva community—nonprofit organizations, businesses and individuals—to support the education of Geneva's children from the "cradle to career." We have worked with community members and the Geneva City School District to identify these key areas to support our children:
Birth to Kindergarten (B2K) School Readiness
Literacy
Bilingual Education Success
STEAM
College and Career Readiness
Data
Food Security
Parent / Community Communication
There have been great strides since 2011, highlighted by an increase in the graduation rate from 70.7 percent to 84.9 percent, but there is still much to do. Please consider offering your time, talent and treasure to support Geneva's youth.
Translate
Vamos Geneva 2030
Dedicated to supporting Spanish + English bilingual education and successes for the bilingual population of Geneva, New York.
Made up of a group of caring and compassionate individuals, Vamos Geneva 2030 is a platform created by the Bilingual Education Action Team, a committee that meets monthly to support the goals of Geneva 2030, Hobart and William Smith Colleges' collective impact initiative dedicated to increasing success rates for students in Geneva, NY.
The 2019 Community Report displayed disparities across cultures and language proficiency, specifically for the Spanish-speaking population of Geneva, when it came to graduation rates and literacy test scores. Our goals include finding ways to better support Hispanic and Limited English Proficiency students in order to ensure engagement, building connections and support throughout their academic career.
The Action Team engages with stakeholders, reviews Geneva City School District data regarding graduation rates, and harnesses collaborative ideas with other Action Teams (attendance, school success, STEAM, literacy, and college/career readiness) to maximize potential to increase graduation rates for bilingual youth.

Science in Geneva
Happy 25th Anniversary to the Boys and Girls Club of Geneva
Collective Impact: Geneva Community Lakefront Playground
Related: Seniors Complete Playground Construction
HWS Summer Academy
Related: Summer Academy Back in Session
Geneva 2030 Highlights
Click here to view this video in Spanish
Thank you
Geneva 2030 gratefully acknowledges Dr. Philip Breitfeld, Strive Together Network, ESL Charitable Foundation, Max and Marian Farash Charitable Foundation, Rochester Area Community Foundation and the Wyckoff Family Foundation for ongoing financial support. We also acknowledge support from the City of Geneva, the Town of Geneva, and the William G. McGowan Charitable Fund for previous support. Additionally, we recognize and thank the many organizations and individuals for in-kind contributions of time and talent. These generous efforts are what make collective impact possible.
2019 Geneva 2020 Community Report
2018 Geneva 2020 Community Report
2017 Geneva 2020 Community Report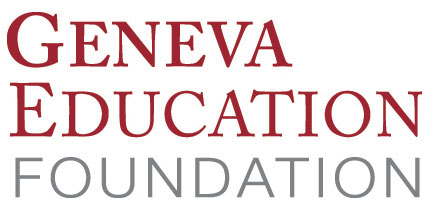 Ready Rosie is helping parents and teachers in Geneva reinforce fun family engagement that is rooted in literacy, math and communication. Parents of children ages 0-6 years can sign up today by emailing geneva2030@hws.edu!