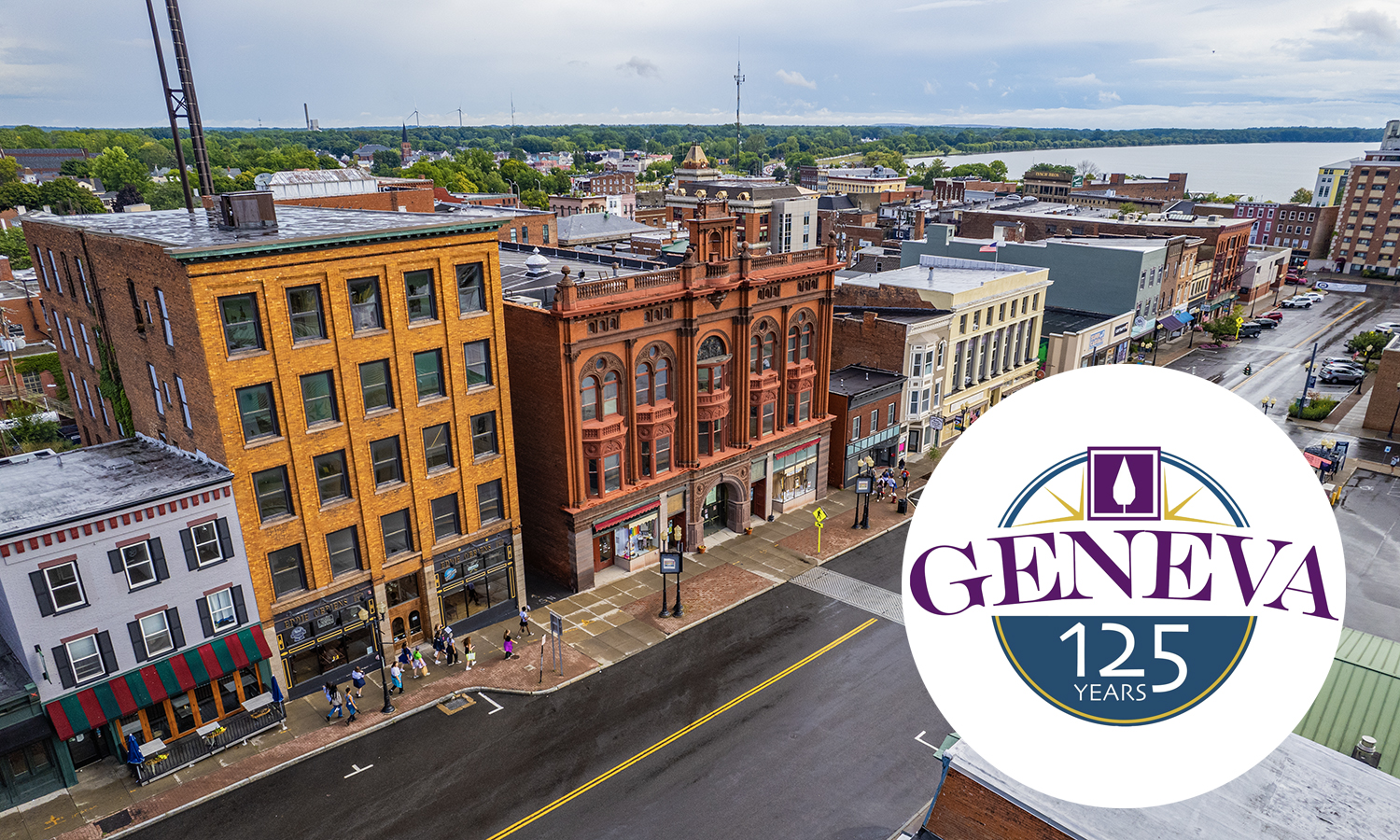 HWS News
1 March 2023 • Service Media & Society Joins 125th Anniversary of Geneva Celebration
The documentary "Geneva, Then and Now" will be the finale of the "Celebrate Geneva!" program at the Smith Opera House, 4:00 p.m. Saturday, March 4, 2023. The community-wide birthday tribute will feature music, dance, and song.
"Geneva, Then and Now" is produced, written, and edited by Professor Emerita of Media and Society Linda Robertson and Assistant Professor of Media and Society Jiangtao Harry Gu '13. The associate producer is HWS student Maria Kontomari. Commissioned as part of the Geneva 125th Celebration, the documentary is sponsored by The Geneva Masonic Ark Lodge #33, the Geneva Shrine Club, and Hobart and William Smith Colleges.
The documentary traces Geneva's diversity, resilience, and innovation in 1898 and 2023, as well as the role of the unique geography, soil, lake, and climate in sustaining Geneva for over 125 years. The film documents the struggles of local small business owners during the Covid shutdown and how they are adjusting to the economic realities of the Covid-19 pandemic. Their continued success is due to their strong sense of community, talent for innovation, and close ties to the land.