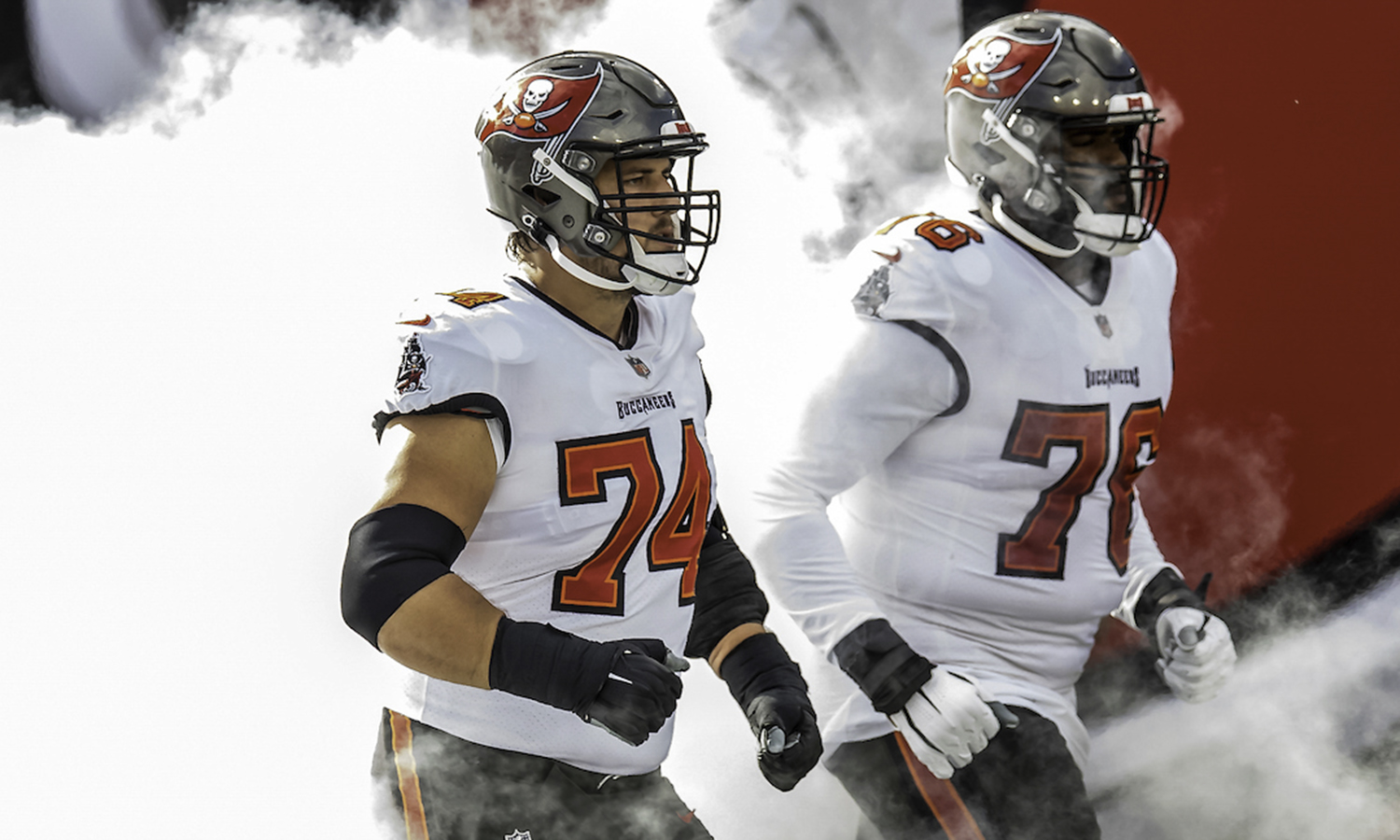 HWS News
18 April 2023 • Alums • Athletics Super Bowl Champ Ali Marpet '15 Returns to Campus
Join the Entrepreneurial Endeavors podcast live as they interview Super Bowl Champion Ali Marpet '15.
Super Bowl Champion Ali Marpet '15 will be interviewed for a segment on the Entrepreneurial Endeavors podcast at 3 p.m. on Friday, April 21 in Froelich Hall of the Gearan Center for the Performing Arts. The HWS community is invited to watch as the former left guard for the Tampa Bay Buccaneers answers questions posed by podcast co-hosts Matt Nusom '23 and Seamus Galvin '23.
Marpet started every game he played during his seven-year professional career in Tampa, including the Bucs' Super Bowl LV win over Kansas City in 2021. He provided time for Super Bowl MVP Tom Brady to complete 21 of 29 passes for 201 yards and three touchdowns, while clearing the way for a rushing game that picked up 145 yards. The 61st overall pick in the 2015 draft made him the highest selection ever for a Division III player. At Hobart, the four-time Liberty League Champion was named to four All-America teams following his senior season. The Statesmen went 41-5 during his career, earning four straight NCAA playoff bids, including quarterfinal appearances in 2012 and 2014.
Nusom and Galvin began producing the podcast "Entrepreneurial Endeavors" in the Fall of 2021. Supported by the Entrepreneurial Studies Department, the podcast has since released nearly two dozen episodes featuring alum entrepreneurs. They interview alum founders and business directors, who have demonstrated leadership at nonprofit organizations, learning platforms, innovative software groups and breweries. Following graduation, Nusom will work as a Risk and Financial Advisory Analyst at Deloitte in New York City while Galvin will serve as an associate data engineer at IBM's innovation center in Buffalo, N.Y.