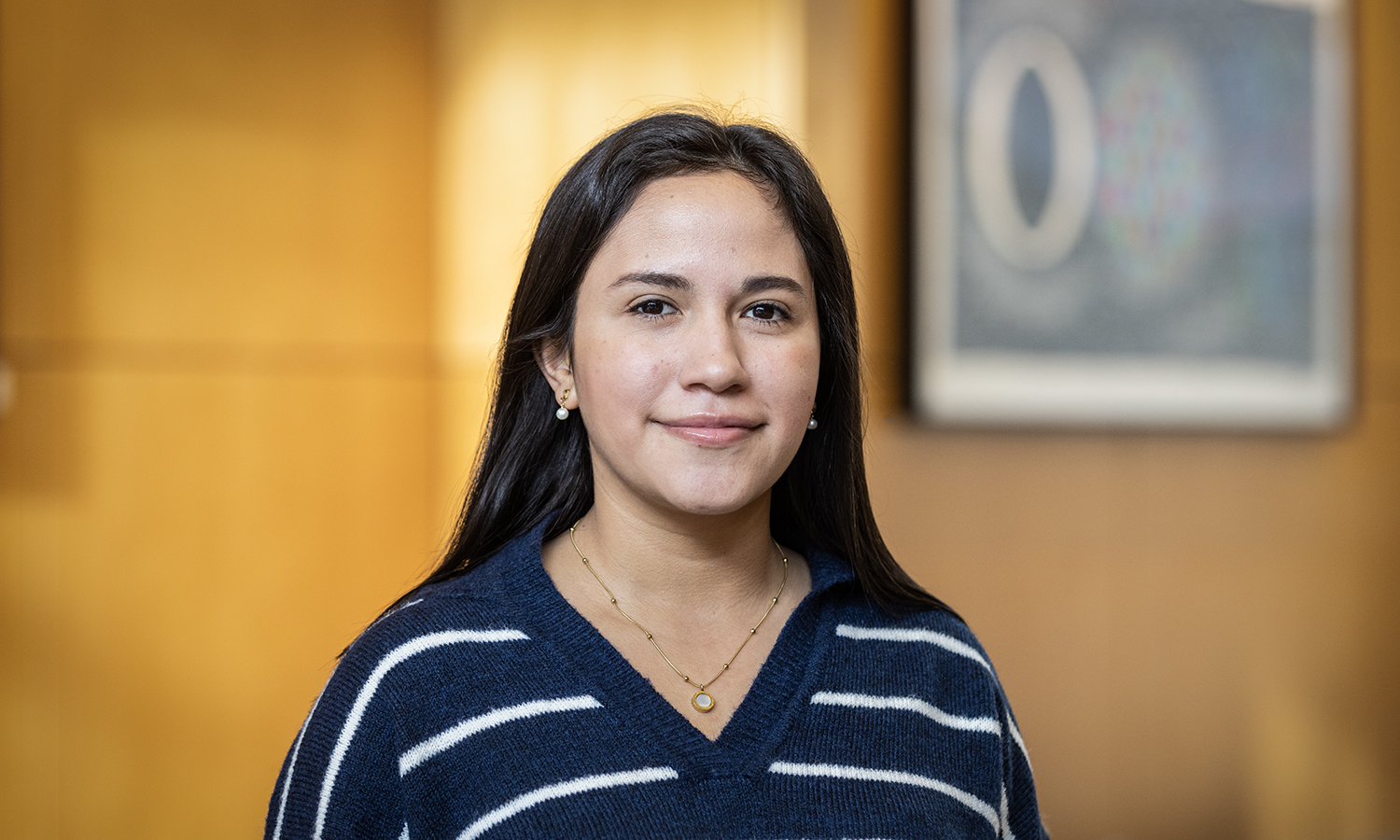 HWS News
9 March 2023 • Service Márquez '23 Interns with U.S. Committee for Refugees and Immigrants
Marce Márquez '23 reflects on international relations, squash, volunteerism and her internship at the U.S. Committee for Refugees and Immigrants.
It's the spring semester of Marce Márquez's '23 senior year and the international relations and entrepreneurial studies minor is almost finished with her degree requirements. Ahead of the game, Márquez has accepted a remote, semester-long position as an intern at the U.S. Committee for Refugees and Immigrants.
At the same time, Márquez is competing in her final semester on the William Smith Squash team.
The USCRI was established to protect the rights and address the needs of persons in forced or voluntary migration worldwide. Their programs include refugee resettlement and aiding victims of human trafficking and unaccompanied immigrant children. Márquez is ready and excited to contribute to their mission.

"My career working with refugees and immigrants touches me on a personal level," she says, "because the dignity and worth of each human being must be respected."
As a communications and development intern with the nonprofit agency, Márquez works on social media campaigns, Spanish language inquiries and fundraising efforts.
Márquez is an international student from Aguascalientes, Mexico. She says she has always felt drawn to the study of international relations and the work of building community and cooperation globally. "I chose to study international relations because I care about the world. As an international student at HWS, I felt connected to it—we are all interconnected in the global world. We are all citizens of the world, so it's important to study international relations," she says.
Márquez has also felt empowered to engage in international communities through the William Smith Squash team. She has travelled all over Latin America, Canada and the U.S. to play in tournaments, and has learned about other cultures through the many international students on the team.
"My team is full of international players, and that's my favorite part. Squash has opened up the world to me," she says. "My vision of the world has expanded. It has made me think about my place in the world and what I want to achieve." Currently, William Smith Squash includes players from Barbados, Ecuador, Egypt, India, Malaysia, New Zealand and the United States.
Márquez says she owes personal and academic success to her time on the squash court. "I am a better person because of the struggles, disappointments and victories in squash. Squash brings out the best in me," she says.
Márquez is a two-time Liberty League Player of the Year, winning the award in 2020 and 2022. She was also named the 2020 Liberty League Rookie of the Year and Most Outstanding Performer. She compiled a career record of 31-14. During her senior campaign, Márquez was 17-5, posting a 14-4 record at No. 3. She helped the Herons to an 18-4 record and a 15th place finish at the CSA Team National Championships. The 18 wins this season are the most in program history.
On campus, Márquez serves as a Civic Leader for the Center of Community Engagement and Service Learning. Through her role, she works with CCSEL Director Katie Flowers to promote volunteer opportunities on campus and in the community.
"Volunteering is a way to contribute and give back. When people have a chance to volunteer, they learn how to get involved in the community," Márquez says.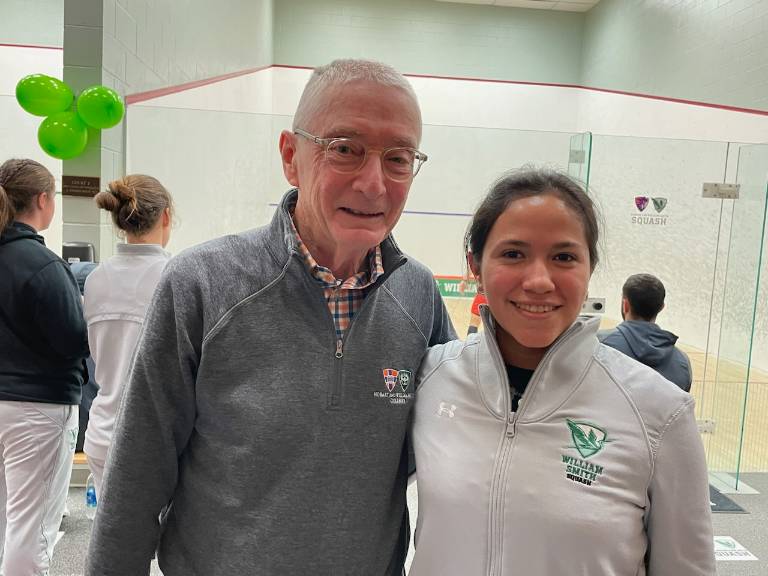 It was through her work in CCSEL that she met her mentor Regis McDonald, a retired social service executive with decades of experience who serves on the board of the U.S. Committee for Refugees and Immigrants, and locally on the board of Safe Harbors of the Finger Lakes, Inc. Márquez says his encouragement and advice were instrumental in helping her secure the USCRI internship and finding her passion for nonprofit work. "Without his help, I wouldn't be where I am now. He is and will always be a part of my success in my career," she says.
Márquez has also found another mentor in President Mark D. Gearan, who she connected with at the beginning of the academic year. A nationally recognized expert in service, Gearan is the former Director of the Peace Corps. "He's followed me throughout my internship process," she says. "I'm so grateful for his support."
Following her graduation this spring, Márquez hopes to work in Washington, D.C. or New York City for a nonprofit.