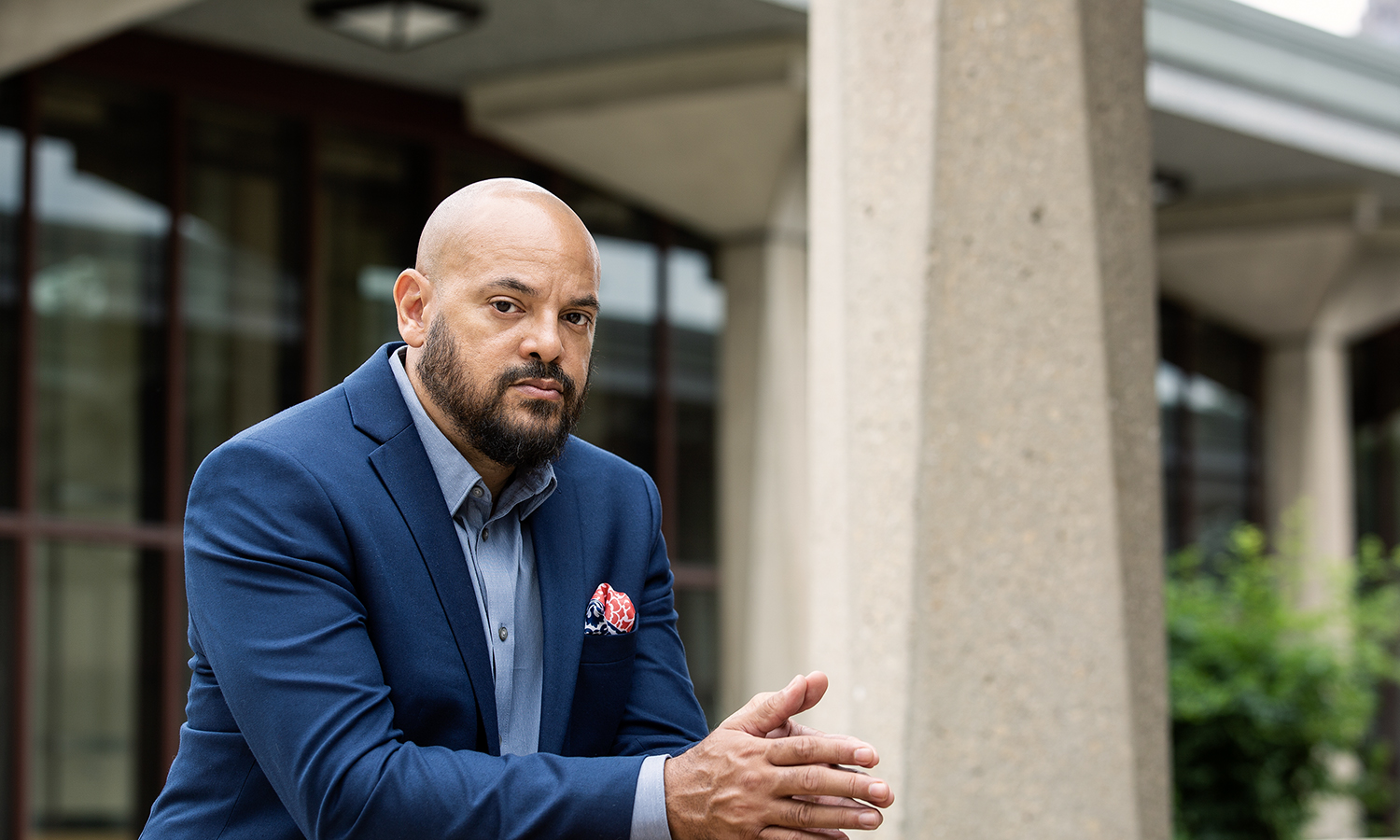 HWS News
14 February 2023

Johnson Delivers Lecture on Policing, Race and Economics

Author, professor and political scientist Cedric Johnson will deliver a guest lecture, "Black Lives Matter, the Police and the Problem of Surplus Population."

Professor of Political Science and African American Studies at the University of Illinois Chicago Cedric Johnson will examine policing in the U.S. and the limitations of the critiques of it and proposals to reimagine it.

A former HWS faculty member, Johnson will deliver his talk, "Black Lives Matter, the Police and the Problem of Surplus Population," at 7 p.m. on Wednesday, March 8 in the Geneva Room in the Warren Hunting Smith Library. The talk is free and open to the public.

Johnson will discuss responses to "the ongoing policing crisis in the U.S." in which "more and more Americans find themselves on the wrong side of the 'thin blue line,'" arguing that solutions must "evolve from a mass rejection of racism towards a shared vision of the good society and public safety achieved through guaranteed economic security."

Johnson's teaching and research interests include African American political thought, neoliberal politics, and class analysis and race. Johnson is the author most recently of The Panthers Can't Save Us Now (Verso, 2022), which reprises the debate surrounding his eponymous essay cautioning against the perils of nostalgia and ethnic politics during Black Lives Matter's first wave. His book, Revolutionaries to Race Leaders: Black Power and the Making of African American Politics (University of Minnesota Press, 2007), was named the 2008 W.E.B. DuBois Outstanding Book of the Year by the National Conference of Black Political Scientists. Johnson is also the editor of The Neoliberal Deluge: Hurricane Katrina, Late Capitalism and the Remaking of New Orleans (University of Minnesota Press, 2011). His writings have appeared in Labor Studies, Catalyst, Dissent, Nonsite, Jacobin, New Labor Forum, Perspectives on Politics and Historical Materialism. In 2008, he was named the Jon Garlock Labor Educator of the Year by the Rochester Central Labor Council, AFL-CIO. He is a member of UIC United Faculty Local 6456 and sits on the advisory board of the Center for Work and Democracy at Arizona State University.

Johnson's talk is sponsored by the Department of Political Science and the Fisher Center for the Study of Gender and Justice.