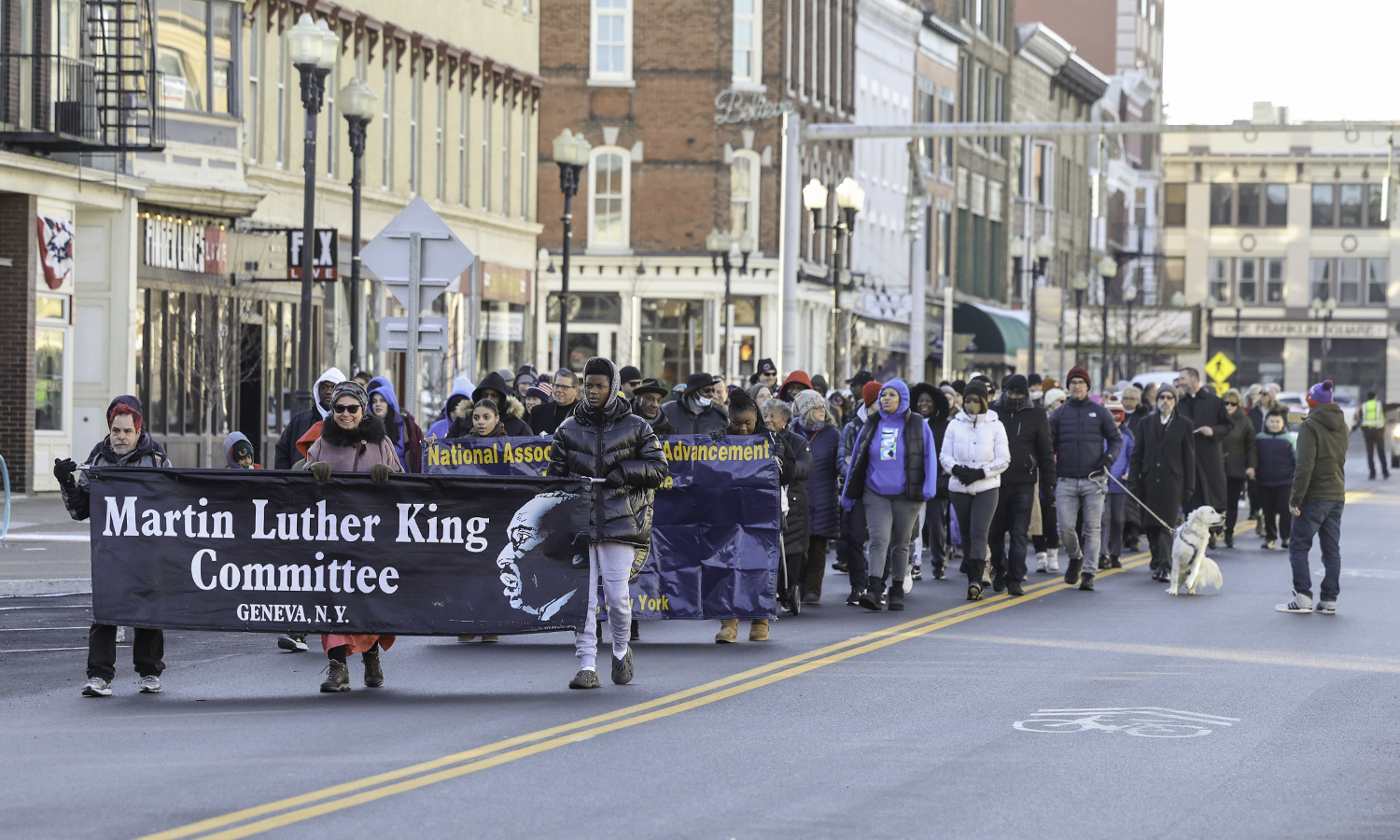 HWS News
16 January 2023 • Service • ic HWS Joins MLK March
As an annual tradition, the campus joined Geneva's march and memorial service in commemoration of the work of Rev. Dr. Martin Luther King Jr.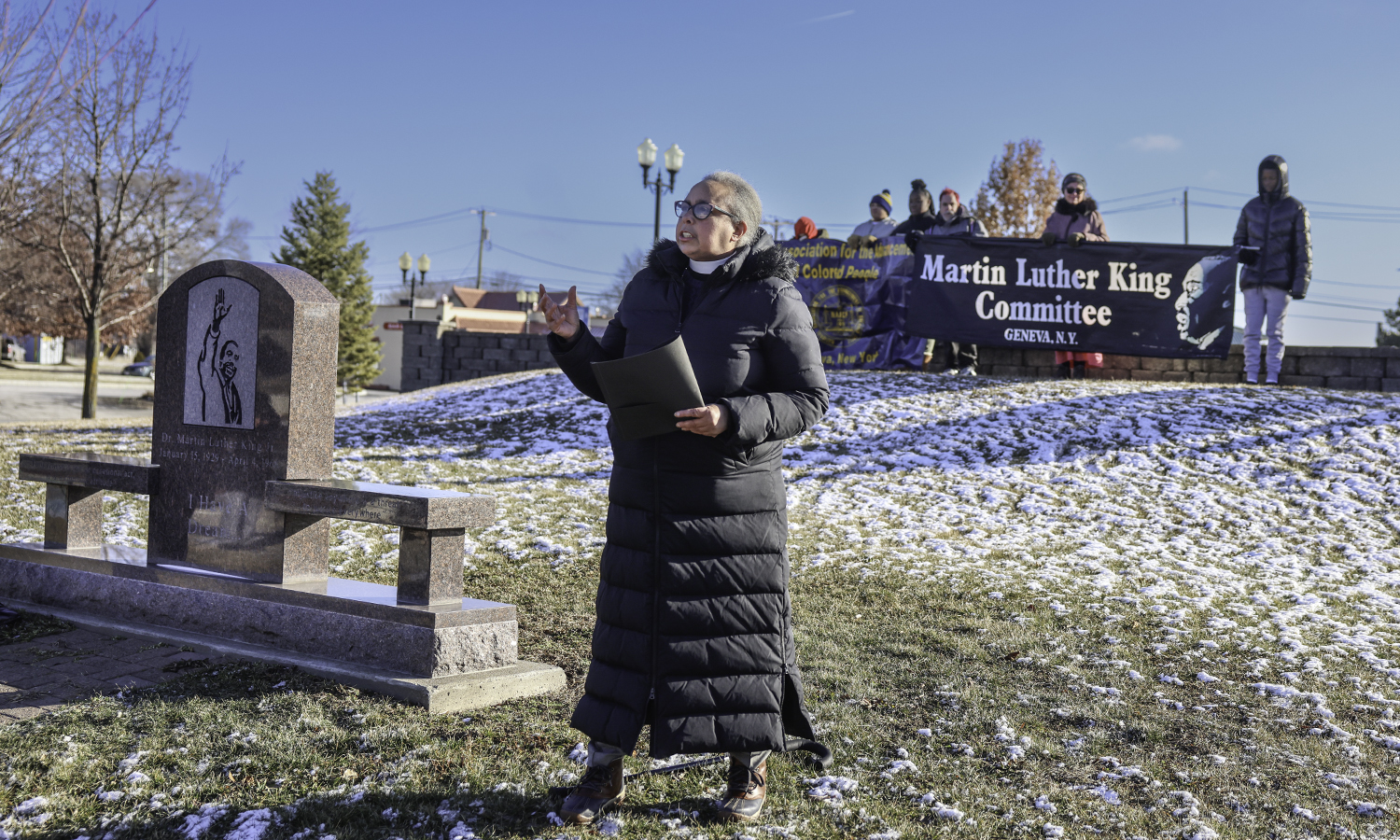 Hobart and William Smith students, faculty and staff, including President Mark D. Gearan, joined Geneva residents for the annual Martin Luther King Jr. March and Memorial Service on Monday, Jan. 16. Organized by the Geneva MLK Jr. Committee, the event is designed to honor and celebrate Dr. King's legacy annually.
"The importance and relevance of Dr. Martin Luther King Jr.'s message and vision remain as strong today as ever," says Director of Opportunity Programs Renée Grant. "I believe that everyone has a part in advocating for and contributing to the peaceful society that Dr. King dreamed of. College students and young adults have always been centered at the crossroads for diversity, equity, inclusion and justice. This remains true today as it did in Dr. King's time."
Participants congregated at City Hall at 9:30 a.m. and marched to the MLK Memorial at Bicentennial Park on Exchange Street. Prior to the march, at 9 a.m. bus transportation was provided from Mt. Olive Missionary Baptist Church to City Hall.
Following the march, there was a worship service at Mt. Olive Church at 11 a.m. The bus was again available to transport people from the MLK Memorial to the service. At the service, the MLK Memorial Choir performed and the winners of the 2023 MLK Art and Poetry Contest were announced. Lunch was provided after the service.
Edith Wormley, Associate Director of the Arthur O. Eve Higher Education Program and HWS AOP, says "it's wonderful to see the community and Colleges regroup after a 3-year hiatus" of the full program due to the pandemic. "Historically, HWS students were committed to the change that needed to happen to recognize MLK Day. Students were instrumental in the march for justice in the Geneva community and advocating for a day to celebrate MLK Day."
Wormley says, "there is still much work to be done to fight for justice for all nations" and she also looks forward to a talk next month on campus. On Tuesday, Feb. 21, Clay Harris '85, the founder of Uniting and Healing through Hope of Monroe County, will offer an address at 7 p.m. in St. John's Chapel to further commemorate Dr. King.
Harris' organization is dedicated to community building and violence prevention. Members of the organization include legislators, police officers, spiritual leaders, and many dedicated volunteers. In the news recently, Harris has spoken out against gun violence in the Rochester community and worked to connect people with jobs, services, and community support. The talk is free and open to the public.