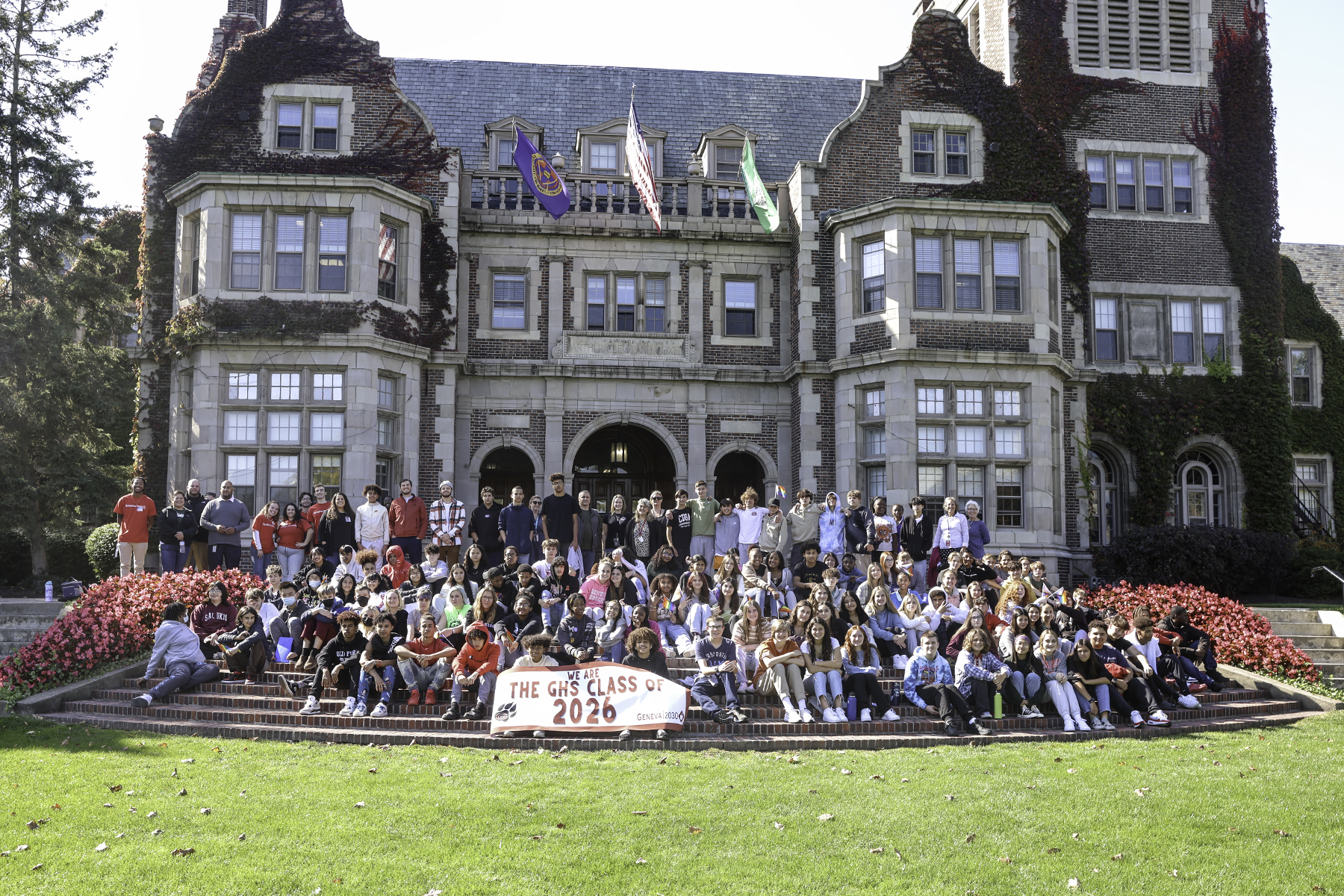 HWS News
3 November 2022 • Service "You are Here" Day Empowers College and Career Journeys
Geneva High School Class of 2026 visits campus as part of the Geneva 2030 Initiative.
Every year, Hobart and William Smith welcomes students from the Geneva City School District to visit campus as second-graders, sixth-graders and again during the ninth grade as part of the Geneva 2030 Initiative. After a two-year pause due to the pandemic, ninth graders recently returned to campus as part of the initiative's commitment to college and career preparedness.

Opening the day, President Mark D. Gearan introduced the high schoolers to the event's theme "You are Here," an invitation to students to be present and prepared to seize new opportunities.
The half-day visit allowed students to rotate through a series of sessions, including:
"Interview Essentials" with Executive Director of Career Services Brandi Ferrara;
"The College Admissions' Process" with Director of Admissions Alan Paynter;
and "A Day in the Life" panel with current Hobart and William Smith students, who shared their academic and social experiences on campus.
During lunch, the group heard from Finger Lakes Community College President Robert Nye, who discussed how students can prepare for their futures. Nye also highlighted Gemini courses that are available at Geneva High School that count toward college credit. He stressed they cost $15.
The members of the Class of 2026 ended the day with a tour of campus that included stops in a residence hall and several learning spaces.
Geneva High graduate Jaheim Jackson '25 remembers the benefit of attending the Geneva 2030 event as a ninth grader. "The visit showed me what college was going to be like and helped prepare me for college today."
This spring the second and sixth graders will visit campus. Their visit will focus on literacy and STEAM activities. For more information on Geneva 2030 or to get involved please visit https://genevacollectiveimpact.com/.