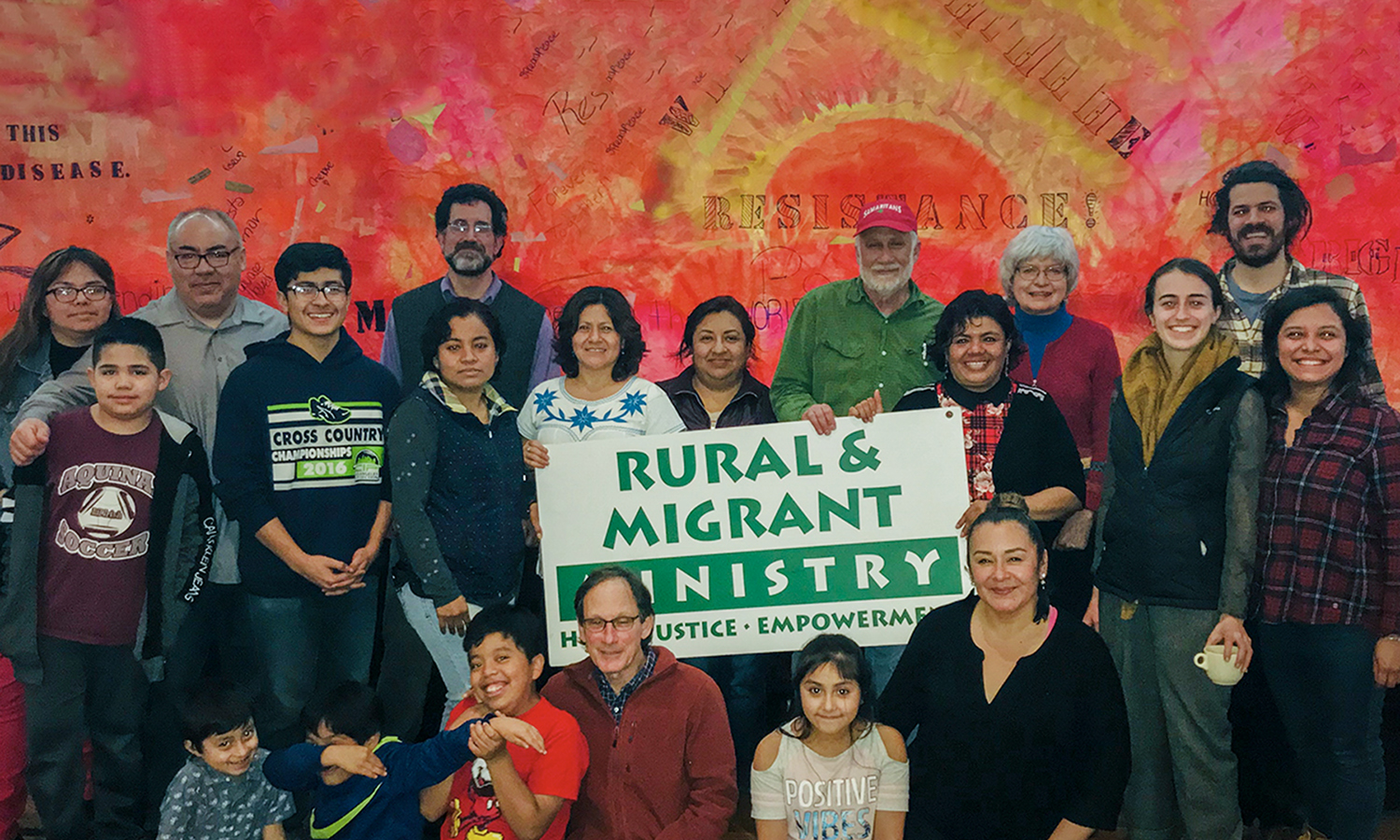 HWS News
7 December 2022 • Service Alternative Spring Break Applications Open
The Colleges' Alternative Spring Break program offers service-learning trips at three locations across the country.
Students can now apply for one of three HWS Alternative Spring Break trips. The programs include tutoring children in North Carolina, an opportunity to learn about the life of migrant workers in New York, and working outdoors at a state park in Virginia. The trips, led by the Center for Community Engagement and Service Learning, will last one week, with students departing from HWS on Saturday, March 18 and returning to campus Sunday, March 26.
"Alternative Spring Break trips show students ways they can give back in communities they have not worked with before," says Assistant Professor of Entrepreneurial Studies Craig Talmage, who is helping to lead the trip to Warrenton, North Carolina again. "I found students came back with a more positive view of the world, despite its vast challenges. Students loved the new friends they made in the community and among their fellow HWS students, faculty and staff on the trip. Students will find a new bond forged in the spirit of service to others, which will be a part of them as they become future change agents in the world, living out their lives of consequence."
HWS volunteers who travel to Warrenton, North Carolina will spend the week at Mariam Boyd Elementary School and provide one-on-one tutoring, group reading, and math help, as well as form connections with students in the classroom. They will also volunteer at the Norlina Methodist Church afterschool program by preparing crafts and activities for the children.
Rural and Migrant Ministry in Lyons, New York, will welcome students to examine the power and privilege between rural agriculture workers and large agribusinesses. The non-profit educates students on the working conditions of migrant farm workers and advocates for social change statewide. Students get the chance to meet with local migrant workers and learn about the realities of food production and immigration.
In Pocahontas State Park located in Richmond, Virginia, students will spend time doing various projects, such as clearing the land for a nature trail, building bridges, installing drainage pipes and rebuilding fishing piers. This trip is ideal for outdoor loving students and features a day of sight-seeing as well as nightly co-op dinners with other participants.
"Having the opportunity to slow down on a week-long break and dedicate oneself to the service of others is a unique experience that few have the opportunity to participate in a lifetime," says Assistant Director of the Center for Community Engagement and Service Learning Peter Budmen '15, MAT '16. "I feel fortunate to have the chance to do this as a professional and invite current students to join us as we embark on this journey together!"
On Top: During Spring Break in 2022, Henry Gomez '22 (middle row, second from left) and Senior Communications Coordinator Natalia St. Lawrence '16 (second from right) attend the Justice Celebration with the Rural Migrant Ministry in Lyons, N.Y.