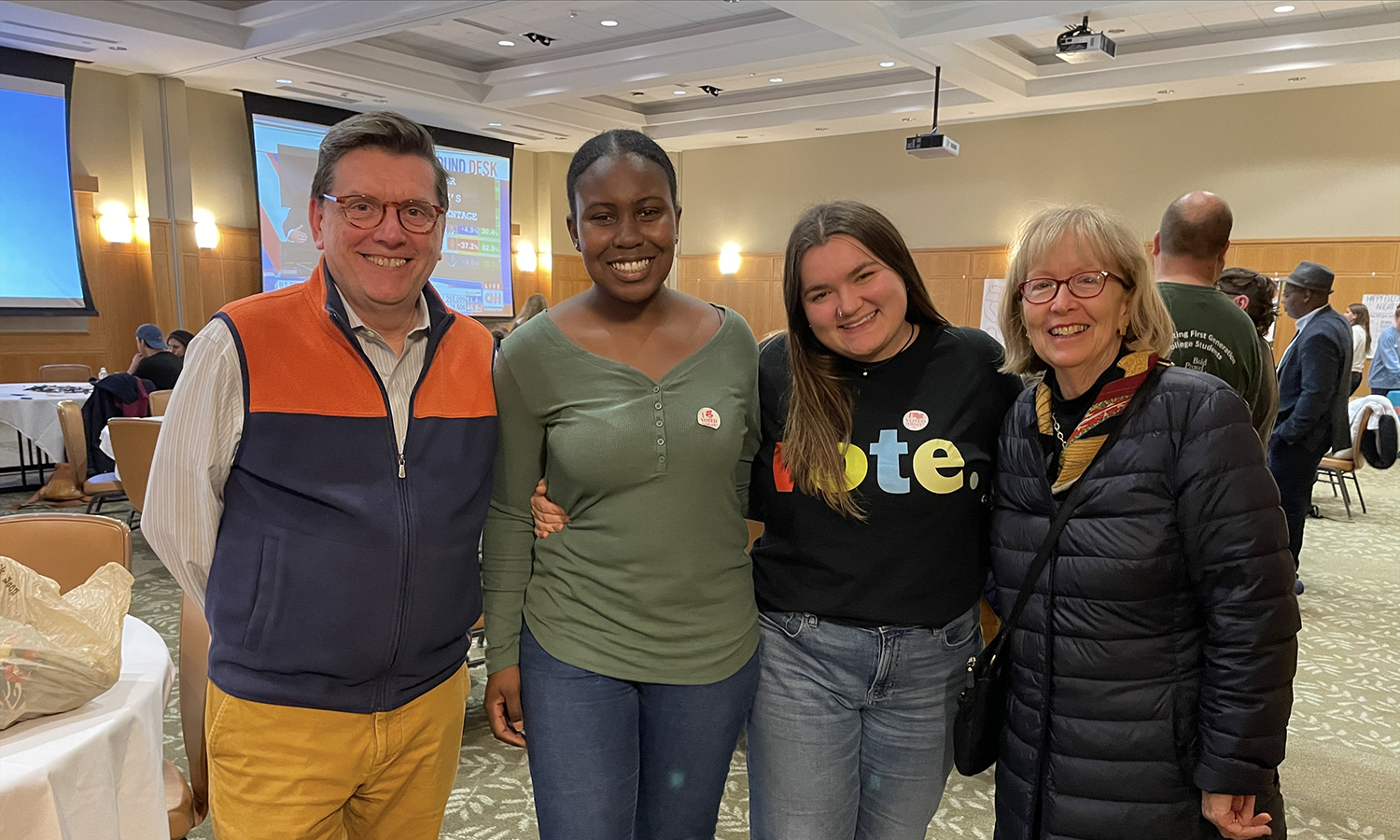 HWS News
30 November 2022 • Service Increasing the Vote
HWS effort spearheaded by Kate Equinozzi '23 and Samari Brown '24 recognized for expanding voting turnout
Hobart and William Smith Colleges have been named one of 394 colleges and universities recognized in ALL IN's Most Engaged Campuses for College Student Voting. To be considered for the award, colleges had to participate in the ALL IN Campus Democracy Challenge, share 2020 National Study of Learning, Voting and Engagement Reports voting data with ALL IN, develop and submit a 2022 democratic engagement action plan with ALL IN and have a current signatory to ALL IN's Higher Education Presidents' Commitment to Full Student Voter Participation.
To see the full list, click here.
The increase for student voter registration and participation has been spearheaded by HWS Votes Civic Leaders Kate Equinozzi '23 and Samari Brown '24.
On National Voter Registration Day on Sept. 22, Equinozzi and Brown held pop-ups across campus. From Coxe Hall to the Scandling Campus Center, the classmates connected with students on how to register or request an absentee ballot, and how to identify who is running on their upcoming ballot.
A newly released national report issued by The Institute for Democracy & Higher Education (IDHE) found that the number of HWS students who voted in the 2018 midterm elections rose 16.6 % over the 2014 elections.
Equinozzi was named earlier this year as one of only 82 recipients in the nation to the ALL IN: Campus Democracy Challenge Honor Roll, a national distinction recognizing students for advancing nonpartisan student voter registration, education and turnout efforts, as well as ensuring equitable access to the polls.
Top: President Mark D. Gearan and Mary Herlihy Gearan join with HWS Votes leaders Samari Brown '24 and Kate Equinozzi '23 at the Election Night Party in the Vandervort Room on Nov. 8.