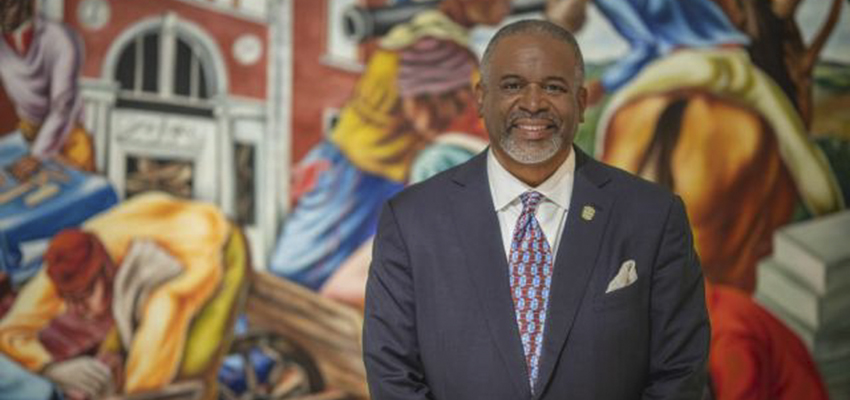 HWS News
1 September 2022 • Alums Vincent '83 Earns 2022 Lifetime Achievement Award
Talladega College president Gregory J. Vincent '83 was awarded the 2022 Lifetime Achievement Award by the Black Professional Alliance.
An acclaimed civil rights attorney, former HWS President and current President of Talladega College, Gregory J. Vincent '83 was among the recipients of the Black Professional Alliance's 2022 Lifetime Achievement Award. Presented in June, the award recognizes Vincent's professional contributions and career-long commitment to excellence.
In April, Vincent was named the 21st President of Talladega College, Alabama's oldest private and historically black liberal arts college. Previously, he served as the Executive Director of the University of Kentucky Civil Rights and Education Initiative in collaboration with the NAACP. He was also a professor at the UK Department of Educational Policy Studies and Evaluation. From 2018 to 2020, Vincent served as the 48th Grand Sire Archon (CEO and Chairman) of Sigma Pi Phi Fraternity (The Boulé), the nation's oldest, Black Greek-lettered organization.