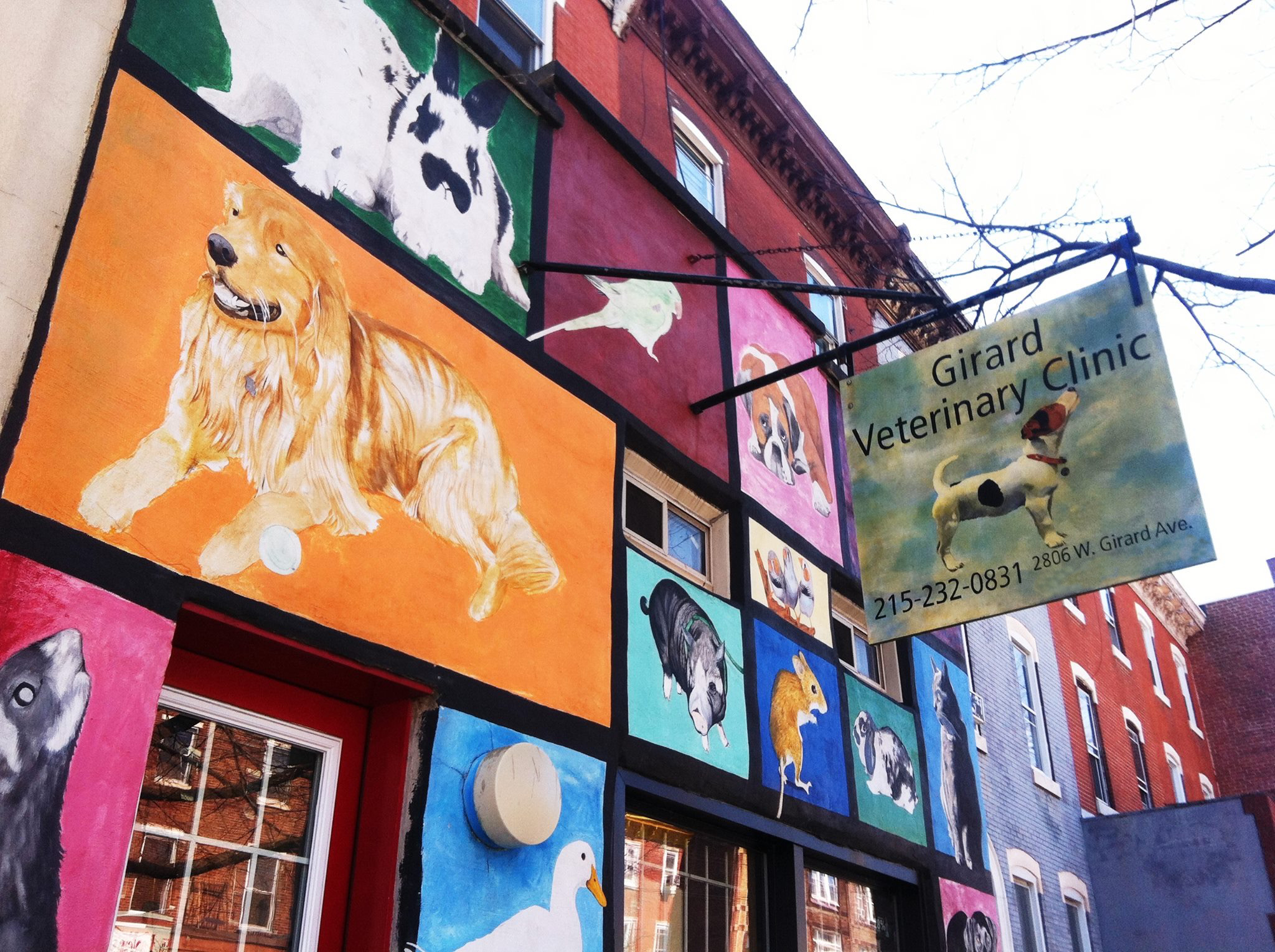 HWS News
12 October 2022

Veterinarian Mentor By Ella Weiss '24

Matt Brown '24 found a role model in Veterinarian Jonathan Wilkerson '95, P'26 while completing an internship in Philadelphia this summer.

Biochemistry major and Statesman football player Matt Brown '24 completed an internship under the mentorship of HWS alum and Veterinarian Jonathan Wilkerson '95, P'26 who owns and operates Girard Veterinary Clinic in Philadelphia, Pa.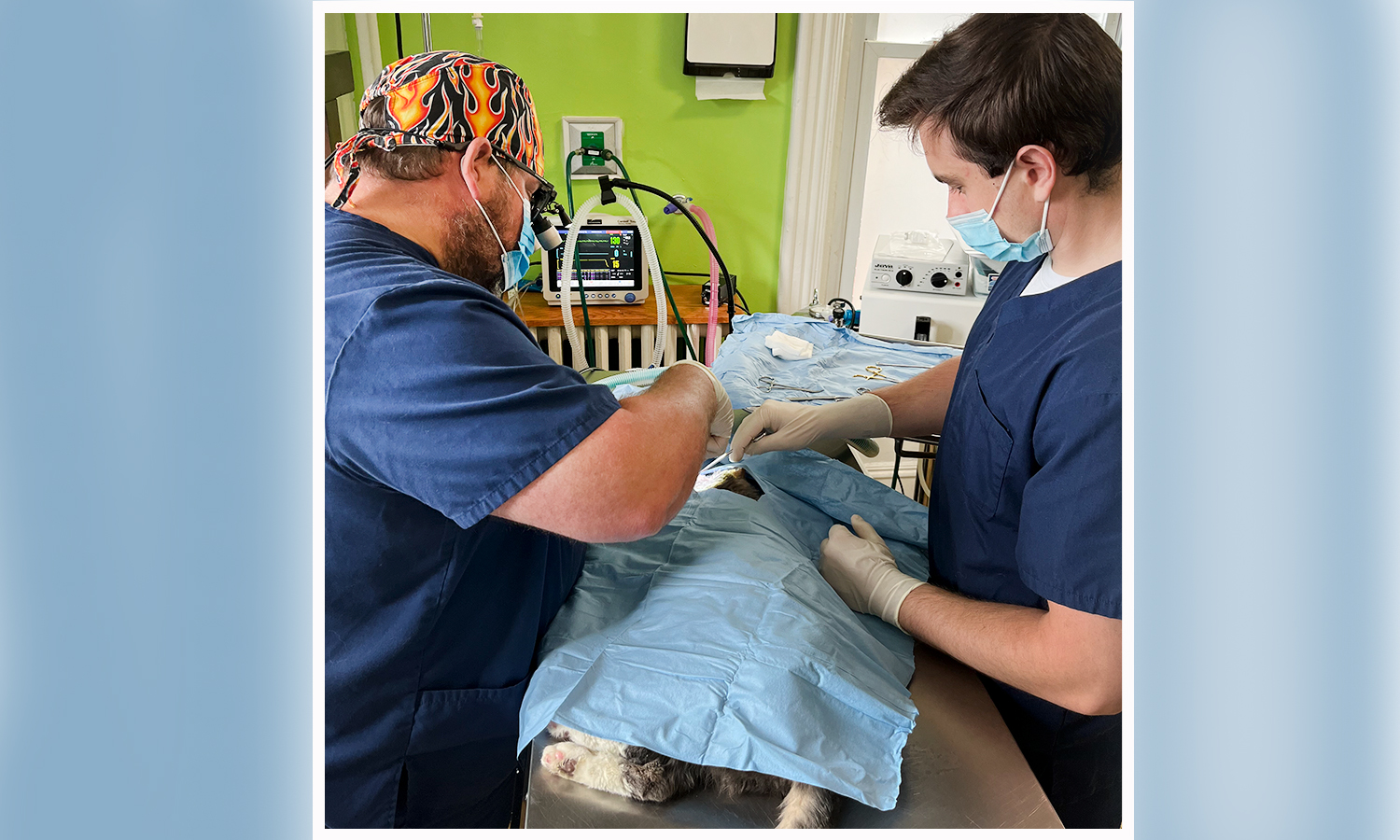 During the internship, Brown says he was able to work in a number of capacities at the facility that provides medical, surgical and emergency services for dogs and cats. "I got to do a lot of clientele work, meeting the owners as they brought their animals in which was an important aspect. I was also given the opportunity to scrub into surgeries," he says. "I believe that knowledge will be valuable for graduate school."
Brown says he was impressed with Wilkerson's compassion toward the animals and their owners who reside in a non-affluent area of the city. "Dr. Wilkerson offered less expensive treatments for the animals and took additional steps to lower costs. There was a case with a dog named Bruno where Dr. Wilkerson took it upon himself with his own resources and time to do an exploratory surgery to find out what was wrong with the dog. He is a great role model of what a veterinarian who cares about his clients looks like. I want to be similar."
Wilkerson earned his Veterinary Medical Doctorate from the University of Pennsylvania. Prior to operating the Girard Veterinary Clinic, he worked at Mt. Airy Animal Hospital for more than 11 years. Wilkerson has volunteered as a coach for Philadelphia Bicycle Coalition Youth Cycling and as an assistant race director for Triyouthalon. At HWS, Wilkerson, like Brown, was on a pre-veterinary track and was a member of the Hobart football team.
On campus, Brown is a member of the Orange Key Society and made the Liberty League All-Academic team. In his junior year, he received The Arnold Memorial Scholar-Athlete Award. Brown says he secured the internship by reaching out to his pre-health advisor Scott MacPhail, associate director of health professions counseling and fellowship advising.