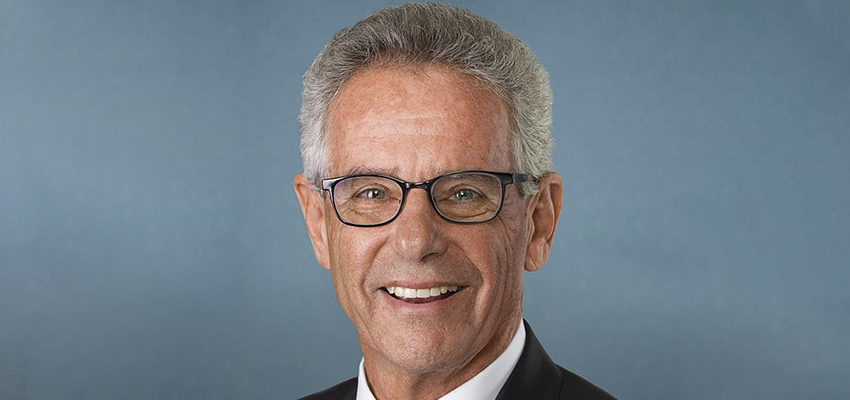 HWS News
18 July 2022 • Alums Rep. Lowenthal '62 to Retire
After a decade in Congress, Rep. Alan Lowenthal '62 recently announced that he will be retiring after the end of his current term.
Since 2012, Alan Lowenthal '62 has served as a Democratic representative for California's 47th Congressional District, which includes Long Beach and Garden Grove. Including prior service in local and state government, he has held public office for nearly 30 years. At the end of 2021, he announced he would retire at the end of his current term.
"It is time to pass the baton. It is time to rest and surround myself with the benefits of a life well lived and earned honorably in the service of my fellow citizens," Lowenthal said in a statement to his constituents. "During this journey, I have had the pleasure of raising two fine sons who have blessed me with four grandchildren who I adore. I now look forward to spending my time with them and watching them grow and flourish into wonderful people like their parents."
Lowenthal was first elected to Congress in the 2012 cycle and won re-election in 2014, 2016, 2018, and 2020. Before his time in the House, he served as a member of the Long Beach City Council in the early 1990s. From there, he moved on to the California State Assembly and the California State Senate. Before entering the political arena, he worked as a professor of California State at Long Beach.
During his terms in Congress, Lowenthal has been especially dedicated to combatting climate change. He currently serves as chairman of the energy and mineral resources subcommittee of the House Natural Resources Committee, heads the Safe Climate Caucus, and participated in the congressional delegations to the COP26 climate summit in Glasgow, Scotland earlier this year.
"While I am stepping aside from the front lines of that struggle, I will continue to be at your side, fighting for what is right, for what is just, and for what makes us better as both a people and a nation," said Lowenthal.
As his Congressional website notes, Lowenthal represents one of the most ethnically diverse districts in the nation and has championed human rights in Congress at home and abroad. He has been an outspoken advocate for LGBTQ+ rights in Washington, where he became the first Congress member to permanently fly the Pride flag outside his office.
As a Hobart College student, Lowenthal earned a B.A. in psychology, was a member of a Beta Sigma Tau and the Interfraternity Council, and worked on the staff of the Herald and the Echo and Pine. He has remained active at HWS since his graduation, including hosting students in the Washington, D.C. program, "A Day on the Hill."